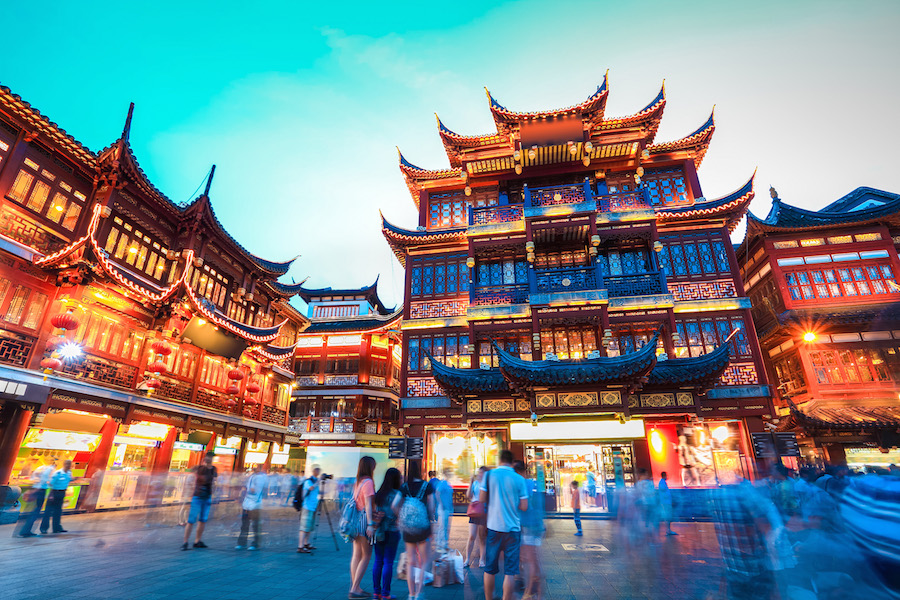 27 Feb

Eastern Adventure and Tranquility: 5 Must-See Cities To Explore in China

China has become one of the most prevalent destinations for travelers. While most focus on China's rapid transformation, China is still a country full of tradition, extraordinary treasures, and stunning sceneries. It is also a great place to eat, shop and find peace of mind.

Due to China's size and significant legacy, it's no surprise that embarking on a trip there can be a daunting step for inexperienced travelers. To help guide you, here are our top five suggestions of cities to visit during your next trip to China.
"Wherever you go, go with all your heart." – Confucius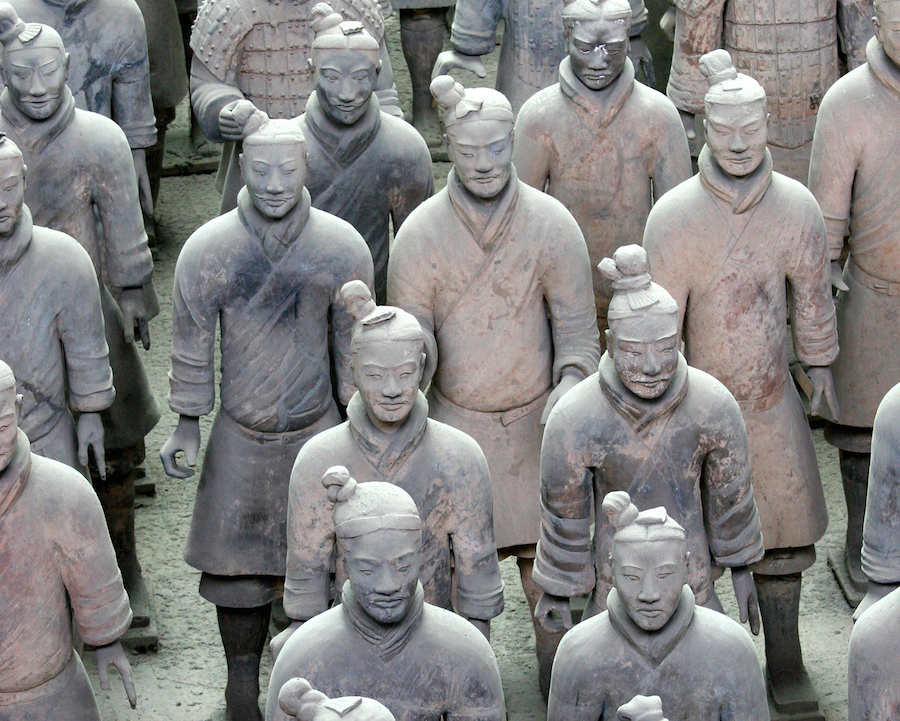 Xi'an
Xi'an is one of our favorite Chinese cities and probably the central most important city in Chinese history. It is well-known for the great number of historic sites and museums that contain artifacts exemplifying its rich history. Many dynasties started and fell in this very city. While Xi'an currently appears as a modern city, it is still extremely traditional.
The must-see stop here is the Terracotta Warriors and Horses Museum, which is one
of the world's greatest archaeological sites. Here, you will find an entire life-sized army built from terracotta ("baked-earth"). Each soldier is different from the next, and they are all modeled in detail to represent real soldiers from the army of China's first emperor. The statues have different looks, sizes, shapes and thus, personas. You can find archers, officers, cavalrymen, warriors all lined up in three sections. The most surprising fact is that these artifacts were completely hidden until being discovered in 1974. Originally, they were painted, but once uncovered and exposed to the elements, their color faded. Many more statues remain intentionally buried in the hope that future innovations in technology will discover a way to preserve their color upon extraction.
RECOMMENDED: Meet Me In Cartagena, A Junction Of Color, History And Luxury
Foodies should not leave Xi'an without trying their famous traditional noodles. The city has many amazing noodle restaurants featuring festive and luxurious décor. You'll find the colors gold and red everywhere. A number of these decadent eateries have the appearance of five-star hotels. One of the highlights of this meal is watching the preparation process of homemade, hand-pulled noodles. It is very interesting to see how the noodles are created from scratch. We promise that these will be the best noodles you will ever devour in your life! So whether you are into history or food, Xi'an is an ideal place to visit and experience both.

Nanjing
Nanjing is one of the four great ancient capitals of China. It has long been one of China's most important cities, having served as the capital city for six different dynasties. It is a city that has survived many difficulties throughout history but has managed to protect its beautiful landscapes and touts numerous peaceful locations. For example, there is Xuanwu Lake Park, a magical place, where you will find tranquility and peace. You can ride a small boat around the lake, join the people doing tai chi, enjoy the locals performing traditional dances or simply walk around the park. It is a very inspiring place, and even though most do not speak English, everyone can understand and experience the enchantment of this great park.

Suzhou
Suzhou is one of the most beautiful panoramic cities in China because of their stunning landscapes and vast, famous gardens. The metro area is home to over 6.9 million people, the majority of whom speak Wu (a Chinese dialect). Suzhou is often compared to Venice because of its zigzag streets and canals. Suzhou offers quite a variety of sites for a tourist to discover.
YOU WILL ALSO LOVE: The Elephant Story: Gourmet Coffee, Elephant Polo and Wildlife Conservation
The gardens alone can be traced back to 6 B.C., and all the gardens are beautifully maintained in their original magnificence. One of the top gardens to see in the city is the Lingering Garden, which is a renowned classical Chinese garden. It is recognized, with other classical Suzhou gardens, as a UNESCO World Heritage Site. In the past, the garden housed the rich and politically connected people to the emperor of China. As such, the Lingering Garden served as an example of social status. The garden is not extremely large, nor too small. It incorporates all of the aspects of a traditional (and older) Chinese garden: water bodies, a small pond, rock formations, bamboo grove, a bonsai collection, ancient Chinese Architectures, pleasant walking paths (both open and covered) and several secluded spots for tranquility, contemplation and exploring. In addition, there are spectacular performances featuring traditional Chinese music on a boat floating the pond, which entertains at regular intervals. Inside the garden, you will also find a teahouse for refreshments. We recommend trying their unique blooming tea.

Beijing
A trip to China is not complete without visiting their capital city, Beijing. Beijing is one of China's better-known historical points of interest, with the Great Wall of China serving as one of its main attractions. It is definitely worth climbing, especially to experience the extraordinary views and purchase a souvenir plaque, which states: "I climbed the Great Wall of China on (insert date)!" There is a toboggan slide exit available for those seeking an added element of adventure on the way down.
Other historic attractions include (1) Tiananmen Square which is the fourth largest city square in the world and is named after the Tiananmen gate located to its North, separating it from the Forbidden City. (2) The Forbidden City, one of the largest and well-preserved ancient structures, houses a Chinese imperial palace. (3) Lastly, the Summer Palace is where the Emperor would go to escape from the rest of the world. One pleasant surprise was a beautiful boat, made completely of marble, on which the Emperor himself laid to soak in the stunning surroundings and peacefulness.
YOU WILL LOVE: Barcelona e Bona! 5 Reasons to Rank this European Gem High on Your Bucket List

Shanghai
Sitting along the Yangtze River Delta in Southeast China, Shanghai is a city that is highly frequented as a business-oriented destination. However, there are many tourist attractions and great shopping opportunities to be found.
While Shanghai is a magnificent modern city, you should not miss the Bund (Zhongshan Road). This area has remained virtually unchanged and is instantly recognizable as one of the most well-known landmark waterfronts. Make sure to also visit at night so that you can cruise on the Huangpu River and take in the beautiful city lights.
Shanghai has various temples, stunning gardens and a very impressive skyline. One truly amazing garden to explore is the Yu Yuan Garden and Bazaar Shanghai. This destination can be easily accessed using the MRT Yu Yuan Garden Station. The Oriental Pearl TV Tower offers another outstanding sight, which we recommend for those not afraid of heights. From the top of the tower, you can enjoy an extraordinary view of the entire city of Shanghai.
If you are looking to shop, head over to Nanjing Road. This walking street is touted as the first commercial road in Shanghai, thus it is the most bustling and prosperous street. At the time it was first built in 1851, it had only four department stores. Now, Nanjing Road has turned into the number one shopping area in the city. So when it comes to shopping, all roads lead to Shanghai!