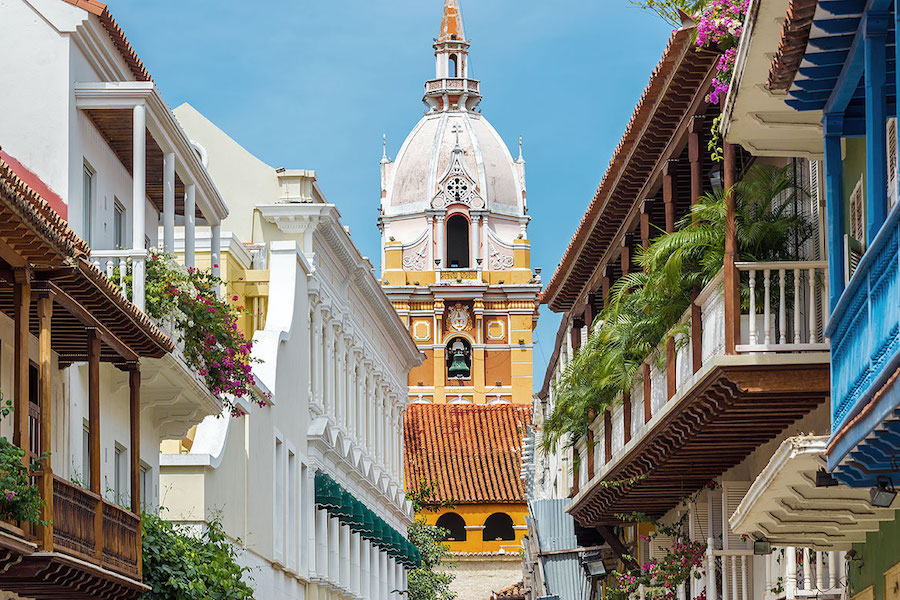 10 Jan

Meet Me In Cartagena, A Junction Of Color, History And Luxury

Pack your bags, eclectics. EV is taking you to the gorgeous City of Cartagena de Indias, Colombia. Colorful, lively and historic, Cartagena is a perfect destination for elite tourists looking for sunny weather, tropical lush greenery and some pretty exquisite venues. Cartagena is a gorgeous fishing village on Colombia's Caribbean coast, with excellent beaches, a historic old town (that's entirely walkable) and beautiful colonial architecture. It's also one of the safest places in the country, so it's no wonder it's a popular port of call for cruise ships. Need a break from exploring the cobblestone streets? Stop at an outdoor cafe for excellent pastries and people watching.

Off the northern coast, it's the fifth-largest city in Colombia and the second largest in the region (after Barranquilla). True to its Spanish heritage, it received the name after its namesake settlement in 1533; hence the amazing colonial architecture and historic structures that still shine throughout. In 1984 Cartagena's colonial walled city and fortress were designated a UNESCO World Heritage Site.

ISLA MÚCURA
Múcura Island is located in the district of Bolivar in the northern coast of Colombia. The sunny patch of land lies nearly 2 hours into the Caribbean by boat from Cartagena. It's part of the 10 island San Bernando Archipelago. The islands, whilst beautiful and secluded, are not especially well known as Colombian tourism destinations. Hotel Punta Faro is the only hotel on this satisfyingly small island, which can be kayaked around in about an hour. Punta Faro offers just over 50 rooms, a gorgeous private beach, a variety of fun activities, and amazing buffet-style meals. The rooms are spacious and comfortable, with fantastic open air showers. In short, it's pretty much everything you could want in a Caribbean island hotel.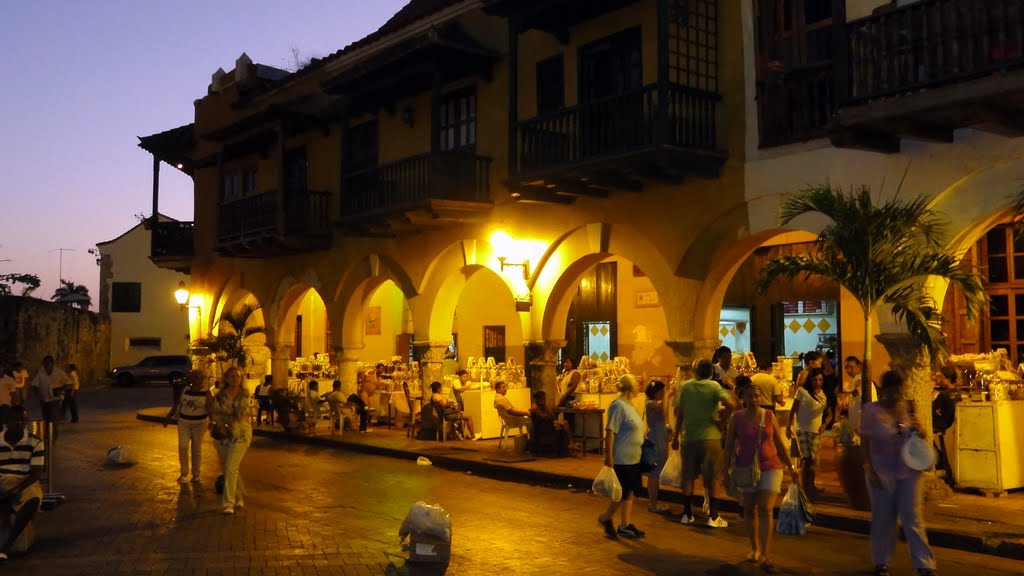 EL PORTAL DE LOS DULCES
Proud in the historic colonial city lies the Portal de los Dulces. It's a place of lively commerce for the people of Cartagena, chock-full of typical candy, rich pastries, cakes, chocolates and endless goodies of coconut, guava, fried plantain and a thousand exotic ingredients. All the merchants are placed in their stalls under vaulted portals and happily greet tourists with a sweet tooth. It's a place that truly transmits the passion and color of the city.
FROM THE BLOG: We Love Jamaica! 5 More Awesome Activities to Add To The Jamaica Bucket List
LUXURY ACCOMMODATIONS

San Pedro Hotel and Spa is located in the San Diego district on San Pedro Mártir Street. A majestic house with tons of history, it's an exciting and delicate homage to the town's narrative and character. San Pedro Hotel is drenched with a refreshing atmosphere and colorful French colonial scenes, with carved pillars, personalized furniture and perfect Colombian handcrafted products and antiques. Every nook and cranny is a work of art. The boutique hotel only offers 8 luxury rooms, a swimming pool in the principal courtyard, a terrace and a beautiful spa.

Named for the four-leaf-clover figure that forms a common motif in Spanish Colonial Colombian architecture, the Quadrifolio is a bit of a time capsule. This luxury hotel is in a historic Spanish colonial residence in Cartagena de Indias, with an outdoor pool, exquisite suites with high ceilings and lavish balconies. Featuring large windows that overlook their lush garden, rooms are equipped with all the modern amenities. Guests of the Quadrifolio can relax on the rooftop terrace in the hydro-massage tub and enjoy city views. The Quadrifolio also has a speedboat that can be rented for day excursions. The Caribbean Sea is only 500 ft away. Rafael Núñez International Airport is a 20-minute ride away.

A luxurious small hotel lovingly restored and reimagined for a new generation of travelers, exquisite Casa San Agustín echoes Cartagena's fresh contemporary style and colorful Caribbean sensibility. Refined yet relaxed, its trio of colonial era whitewashed buildings exudes the warmth of a magnificently appointed private residence. Located within Cartagena's walled Old Town, the hotel features 24 guest rooms and 6 suites, each taking its color cue from the nearby Caribbean Sea. The country's abundance of seafood and exotic ingredients inspires the contemporary coastal Colombian cuisine of Alma, the hotel's signature restaurant, and its charming bar and nearby alfresco courtyard – two picturesque settings for conch, ceviche and custom-crafted cocktails.
RECOMMENDED: Australian Leisure: Our 3 Favorite Luxury Hotels in Northern Territory
CARTAGENA FINE DINING
The culinary scene is as luxurious and interesting as its high-end lodging. We discovered three fine dining hotspots that truly made us fall in love with Colombia.

A fantastic sample of the local fare, Cande offers yummy seafood, fruits and local delicatessen, to high-end patrons with a discerning palate, who enjoy typical Colombian fare.
According to Executive Chef Ramon Freixa, Erre is the place where happiness and passion for exquisite flavors unite, hailing from the mystical Mediterranean, and merging the style of pre-Colombian local cuisine.

Mussels, shrimp, squid, fish, you name it; Marea is synonymous with superb sea fare. Alongside their sought-after seafood rice and yummy traditional dishes, their lobster is simply outstanding.