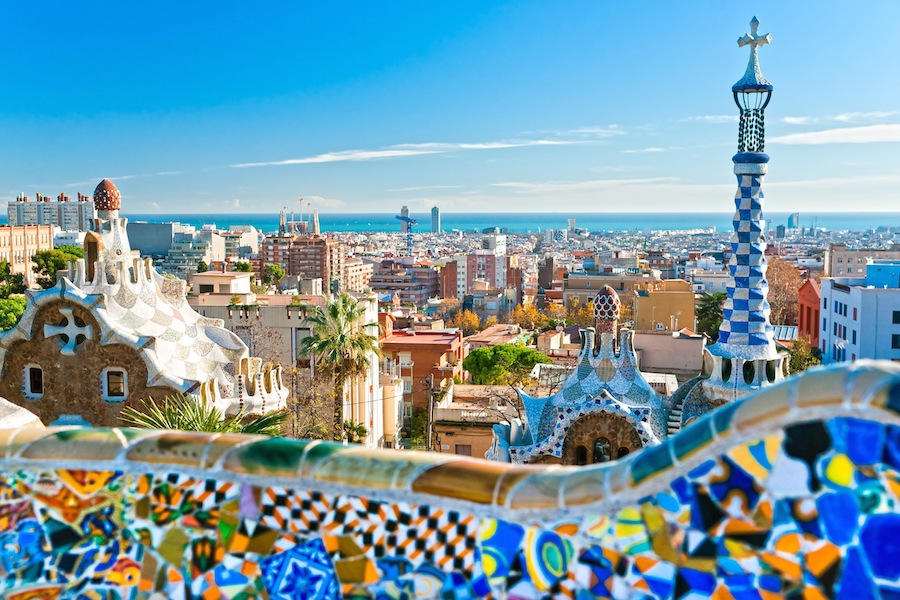 05 Jan

Barcelona e Bona! 5 Reasons to Rank this European Gem High on Your Bucket List

Whether it's a seaside affair, a unique culinary experience or a world-class sports event you're looking for, this European hotspot is sure to deliver all the thrills your heart desires. Barcelona is a city of breathtaking sites and endless leisure, with its top-notch luxury hotels, exquisite art venues and incredible eateries. It is the most important city in the Catalonia region in Spain, recognized worldwide as a cosmopolitan and beautifully diverse destination. It has become synonymous with culture, design, architecture, fashion, food and awesome weather.
1. Beaches for days
One of the wonders of Barcelona is its scrumptious shoreline. Get your collection of swim trunks ready and start scouting some of the gorgeous local marinas for an unforgettable experience in the Mediterranean waters. Some of the best parties in Barcelona take place aboard luxurious yachts, while catamarans and sailboats are readily accessible for fun offshore fishing or just some coastal relaxation. The best-rated tourist beaches include Barceloneta Beach, Icaria Beach and Mar Bella.
Barceloneta will offer a 'multicultural' city experience, while Mar Bella is an especially appealing spot for the gay community. For families, the spot concierges and travel experts recommend is Forum, whereas San Sebastián is set apart by its beauty and great restaurants. Another note-worthy beach, and a great place for locals to gather is Bogatell Beach.
2. Art Lovers Rejoice
Back on dry land, the city is full of fun and historically rich attractions for every taste and curiosity. A must for me – but it must be said that I'm particularly into art history – is the Picasso Museum, where his earlier works are on display. Also, locals, tourists, and historians all have to agree on adding La Sagrada Familia to the Barcelona bucket list. Although it seems perpetually under construction (started in 1882 and expected to be finished around 2026), it's truly one of Europe's foremost architectural gems, as well as a UNESCO World Heritage Site. This world famous cathedral is just one of Antoni Gaudi's stunning successes among this vibrant city of color.
RECOMMENDED: Editor's Picks: Our 3 Favorite Barcelona Hotels
Gaudi's mosaic wonderland spans from this awe-inspiring cathedral, to the Colónia Güell, the incredible Casa Milá and his modernist wonder, Casa Batllo (are you adding these to your to-do list?). According to some of the top concierges in Barcelona, if you really want to learn about this iconic architect and designer, you'll greatly enjoy a visit to Palau Güell, a recently restored museum dedicated to Gaudi.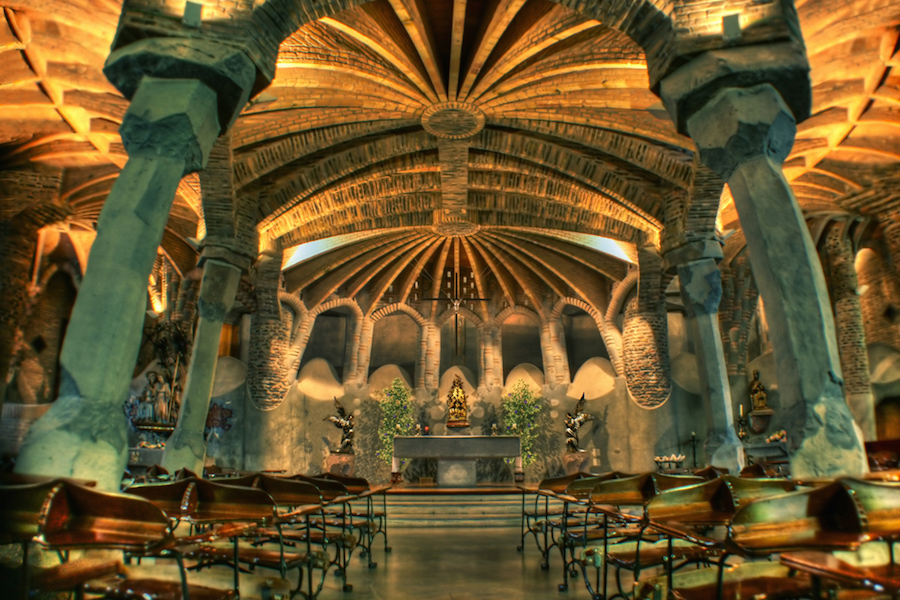 One may also visit the show on the upper floor of Gaudi's La Pedrera building on Passeig de Gracia. It provides an insight into his work and all his creations in Barcelona and throughout the country. Another great alternative is to hire a private guide and do a four-hour walking tour, full of quirky facts associated with the architect. Want the Cliff notes version? Go to Plaza Real and look out for the lamp posts – they are all designed by Gaudi.
3. One of the Sports Capital of The World
It's impossible to talk of Barcelona without mention of international sports events, and the most important and celebrated in Barcelona is football, brought to the height of its glory by none other than FC Barcelona – arguably the best team in the sport's history. Some of the most important records in the sport have been smashed there, and their home team unites some of the top players worldwide, including Leo Messi. If you'd like to take part in one of these fun-filled matches, make sure to plan ahead because, although Camp Nou (the home team stadium) seats close to 100,000 spectators, any high-profile match will probably sell out months in advanced.
YOU MAY ALSO LOVE: 'Obrigado!' for Brazilian Cuisine: Exploring the Tastes and Colors of the Vibrant South American Fare
4. Fun after Dark
Another great thing about Barcelona is its nightlife scene, including incredible parties in some of the world's best beachfront clubs and terraces, popular casinos and live dinner shows. Barcelona is also a great place to catch live music, and their own version of ACL (one of the foremost music festivals in Europe) is SONAR, Barcelona's annual International Festival of Advanced Music and New Media Art, taking place this June. They hold a huge variety of music festivals and events throughout the year; make sure to catch one during your stay.
What did I miss? Send me your favorite places, activities, and flavors of Barcelona to editor@internationaldesignforum.com.
This article was originally published in the Summer 2014 Issue of VETTA Magazine.