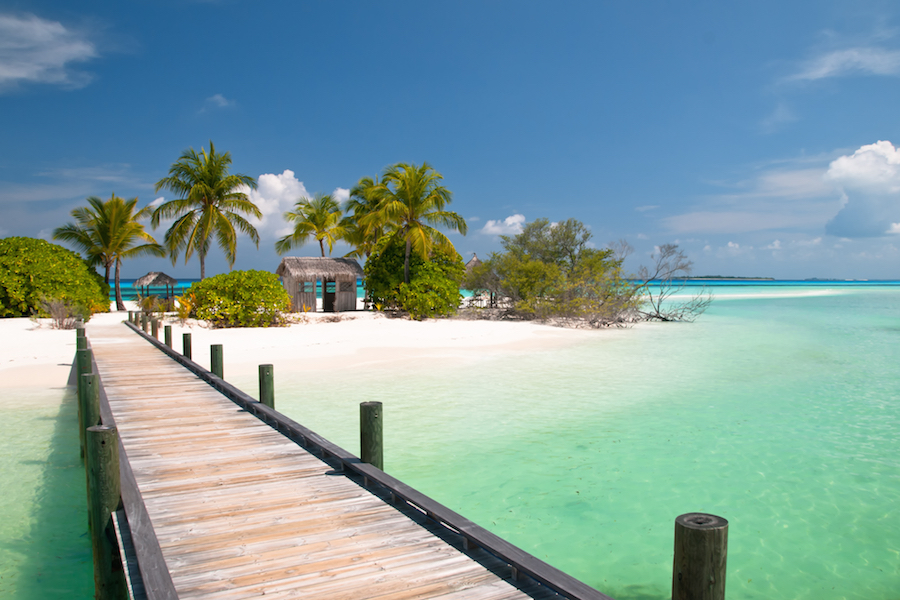 10 Mar

Welcome To Paradise: An Escape To The Bahamas

During the chilly winter months, the biggest treat for most is escaping to the sunny beaches of a tropical oasis. Located 179 miles from the coast of Florida, you will find a grand version of just that on Paradise Island. Imagine descending upon the turquoise waters of the Caribbean to Nassau, Bahamas where your personal boat captain greets you on the docks and ushers you over to your private, fully furnished seaside villa. Highly regarded as one of North America's premier builders, Brennan Custom Homes teamed up with Sterling Financial Group to construct five exquisite villa homes which have recently hit the market, complete with luxurious custom designs, hassle-free services and amenities that are sure to please as much as their mesmerizing oceanfront views.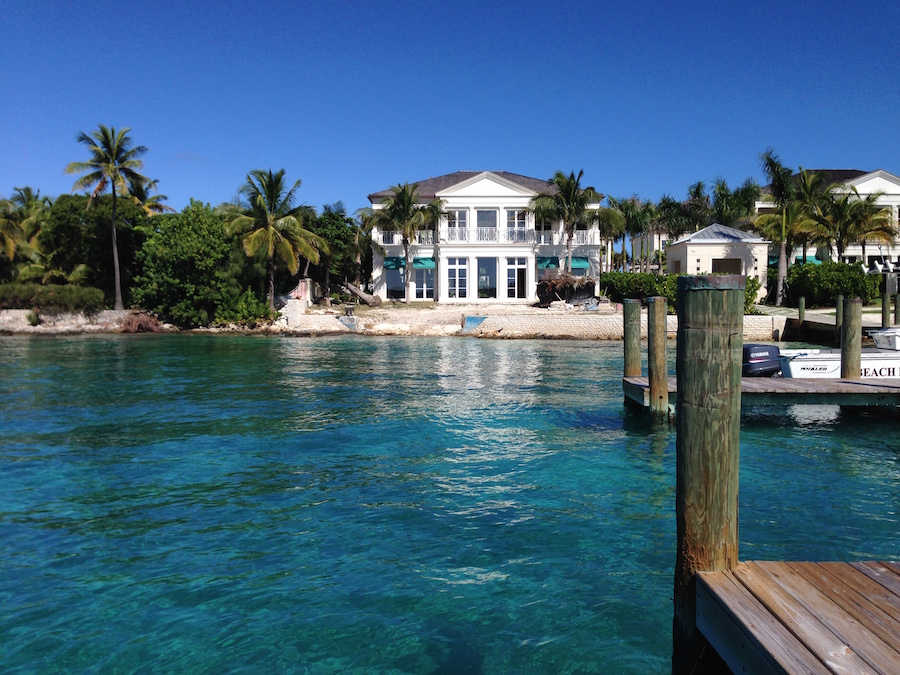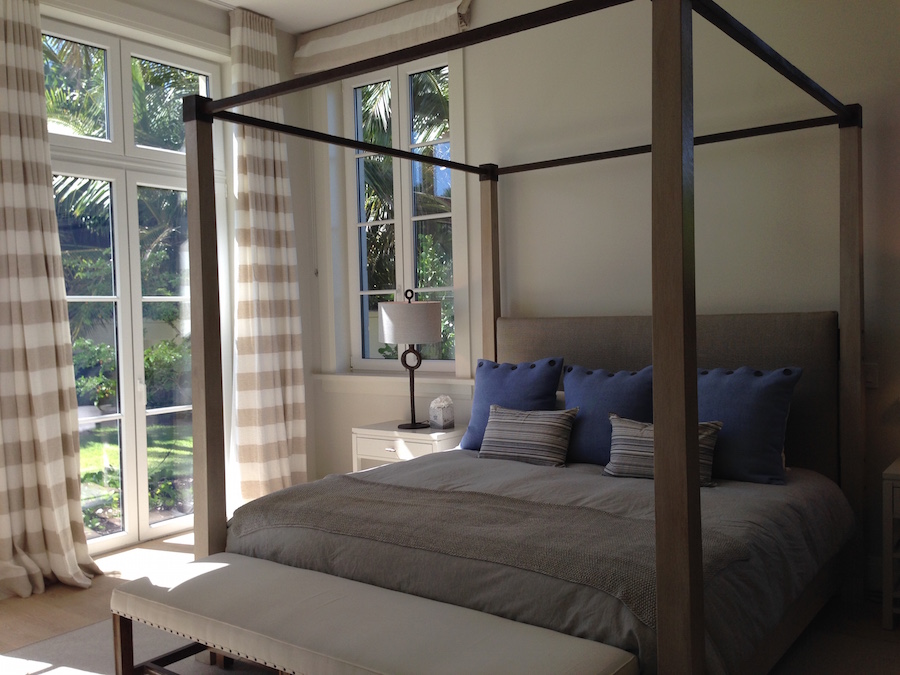 Located on the exclusive western end of Paradise Island, Bahamas from beachside to harbor side, private villa homes are a portrait of modern luxury, featuring its own private waterfront pool and lush tropical landscaping with unobstructed, crystal blue water views. There are on-site maintenance employees to care for both the yard and pool, so these remain in pristine condition at all times. Additionally, each villa has its own personal chef, concierge, laundry service, housekeeping, land and water transportation as well as a private dock, which can host up to a 150-foot boat.
YOU WILL LOVE: Inside Casa Dragones: An Intimate Look at this Rustic Marvel in San Miguel de Allende
The designers took every aspect into consideration when building and furnishing these homes. "The house interior was designed to fully take advantage of the island site, the beach and ocean views. We wanted the furnishings to be comfortable and inviting to relax and lounge through the whole day," said Brennan, chief architect behind Brennan Custom Homes. The setting allows you to feel like you are outside even though you are inside. You can sit comfortably on your living room couch, den, or dining room, but still feel like you're on the beach by simply looking out your window. The interior of the home is soothing with neutral beach colors (taupes, grays, whites) from floor to ceiling, plush couches, sliding doors to separate the den from living room and lots of tall windows. On the second floor, you will find additional bedrooms, bathrooms, custom-made Canadian furniture and organizational closets, balconies and a patio.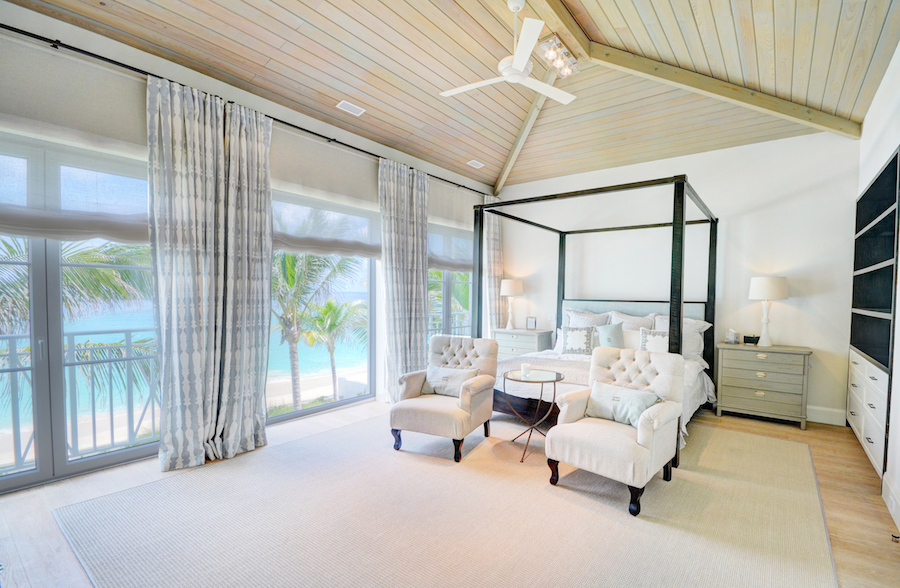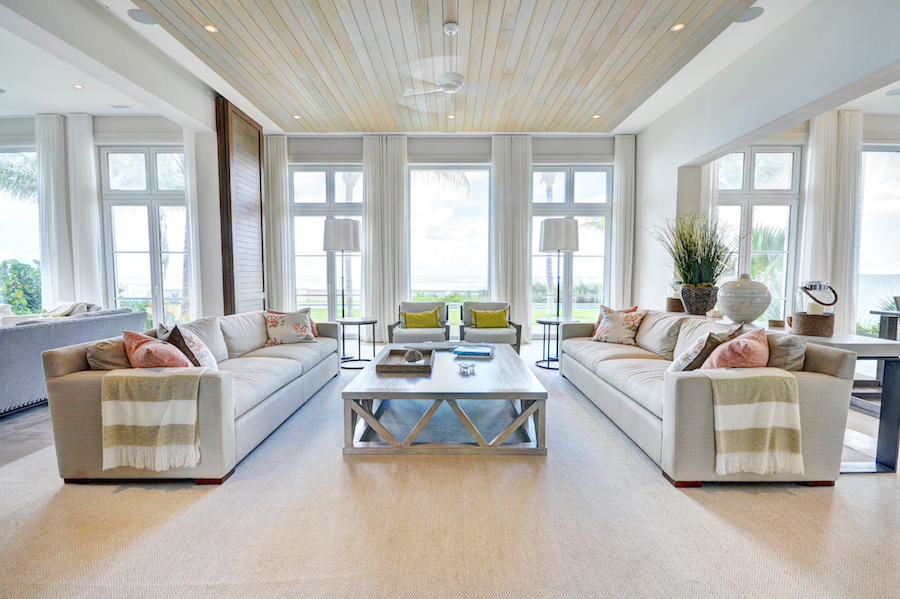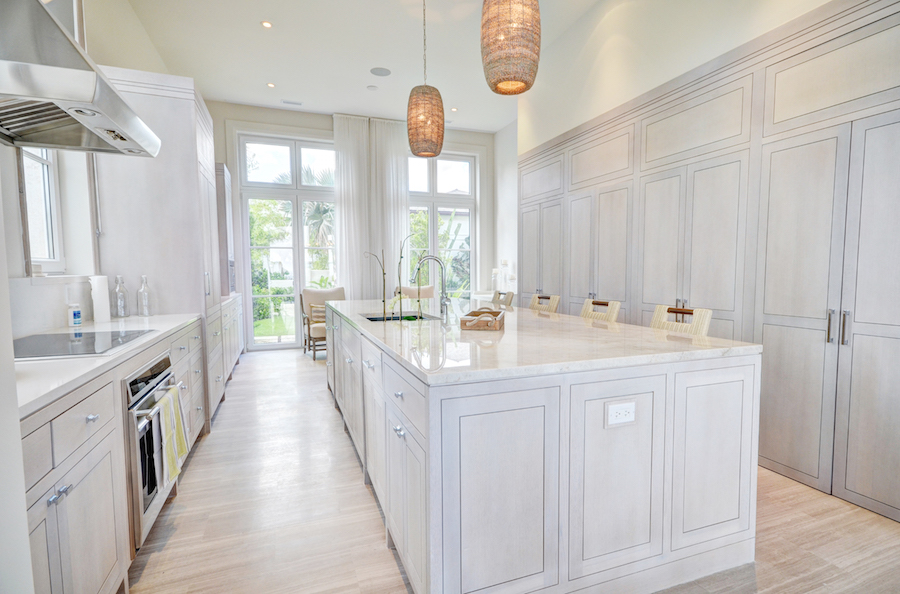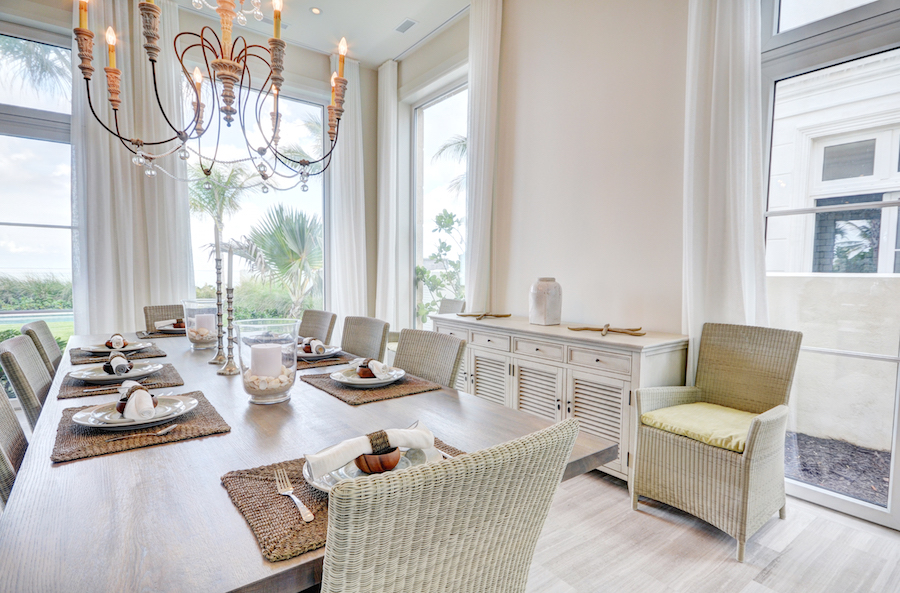 Fans of green living will be excited to know that in addition to their beautiful designs, these villas also have sustainable components. This luxury development utilizes its own onsite water purifying system — an important aspect as fresh water is a hot commodity when it comes to island life.
All of the wastewater is recycled through this specialized purification system, rendering it drinkable. "The wastewater treatment plant from Texas purifies the sewage to the point the manufacturer claims it's drinkable water. In fact, we don't do that," says Brennan. "We use the water created for landscaping. This is a great system for water re-use on a project." There are also six cisterns that collect rainwater, which is utilized for gardening purposes. In addition to incorporating reusable water practices, the architects thoughtfully designed the homes to keep electric costs down. "We have insulated the villas very well to keep air conditioning to a minimum so energy bills are also less," added Brennan. The property comes complete with back-up generators for the common areas and for each villa, should they be needed.
ANOTHER FAVORITE: Inside Casa Dragones: An Intimate Look at this Rustic Marvel in San Miguel de Allende
"The homes we built at the Beach House Villas are perfect for everyone from empty nesters to those with families," says Brennan. Located just down the beach from the Atlantis Resort, there is a plethora of activities for singles or families to enjoy on both Paradise Island and Nassau. Water and sport lovers can choose between jet skiing, Olympic sail boating, parasailing, swimming with the dolphins at Dolphin Cay, tennis and golf. Visiting the aquarium is a must for families, and those looking for vibrant nightlife can taste it at the theater or the casino at Atlantis. Bar hopping, concerts, shows, and luxury shopping are also some of the activities that will spice up your retreat. The island is host to multiple hotels and over thirty restaurants, so there is plenty of variety to choose from. If you want to expand your horizons, day trips are available for diving, snorkeling, fishing and island hopping. The Bahamas is a collection of over 700 islands and cays. Whether you are looking for a quiet retreat, desire a private yoga class or massage session at your humble abode or are in the mood for more island action, your private concierge at the Beach House Villas can help you plan your day.
Exclusivity is valued in Nassau, and it's a nice place for the rich and famous because it's reportedly illegal to harass stars here (you cannot legally approach celebrities and ask to take their photograph). The eye-catching destination has been a favorite of stars who enjoy getting away from the hustle and bustle of city life. Celebrities who have purchased homes on the island include Oprah Winfrey, Michael Jordan, Chuck Norris, Sean Connery, Nicholas Cage, Tiger Woods, Elvis Presley and more.
A beautiful, sophisticated commercial project, the construction of the Beach House Villas gave back to the local economy by providing 60 jobs for local workers and highly skilled craftsmen.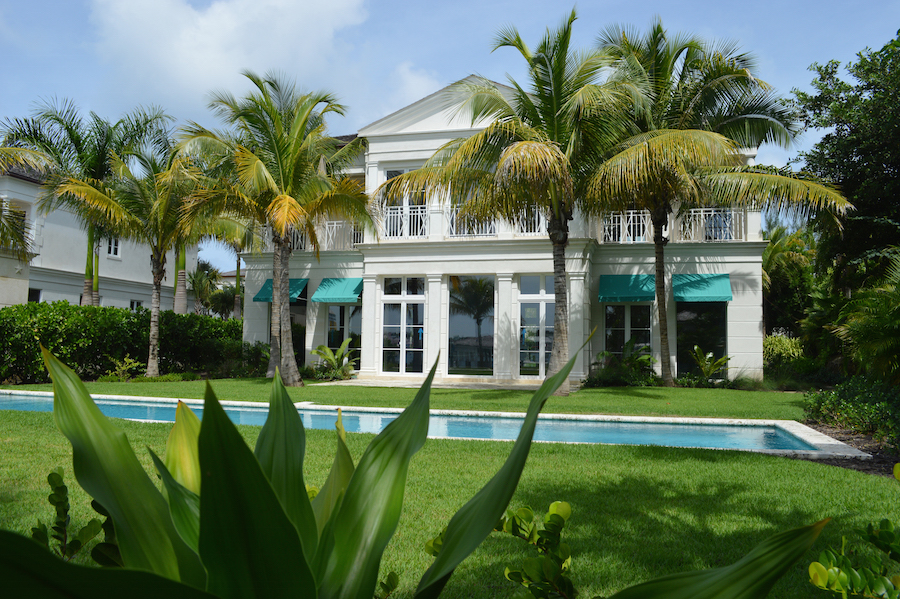 In addition to its culture and aesthetic appeal, Nassau is a tax haven that is not only beautiful, but also easily reachable. With global flights coming from places such as Canada, London, New York, Boston, Italy, Germany, Spain and China, Nassau has the number one airport in the Caribbean. The airport is clean, modern, and organized with Canadian influence from the Vancouver Airport Authority. In 2013 alone, Nassau welcomed a whopping 5.5 million visitors and that number was surpassed in 2014. One bonus of being a Beach House Villa owner is the option to receive VIP customs treatment and be expedited through the process to avoid lines.
RECOMMENDED: The Elephant Story: Gourmet Coffee, Elephant Polo and Wildlife Conservation
The private, world-class designed Beach House Villas hit the real estate market last Fall. With one already sold and one reserved, these exquisite stone and stucco villa homes go for $5.5 to $8 million.
If sand between your toes, a tropical climate and the calming sound of the ocean factor into your ideal retreat, this might be the perfect spot for you. For what you
get, this price range would be unheard of in the United States to own such prime, waterfront real estate with all its bells and whistles. From its convenient services and luxurious living quarters to its stunning oceanfront views and intimate pool settings, owners can truly experience an elevated version of island living at the Beach House Villas.