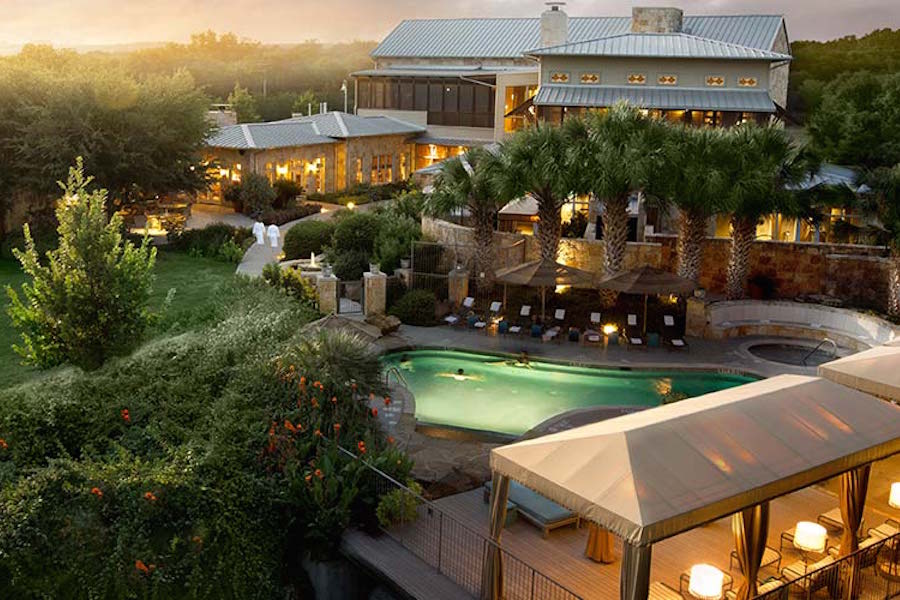 05 Jun

The Ultimate Staycation: Lake Austin Spa Resort

Imagine a luxury suite in the middle of the woods, where the air incessantly smells of lavender and dreams. Imagine sitting down at a fine restaurant floating on water, covered in lush greenery, where your cell phone won't even get a signal. Imagine detaching from it all and getting lost in yourself and (if you're in good company) someone whose visit invigorates and restores you. We found out that it's quite simple to achieve all this: Stay at Lake Austin Spa Resort.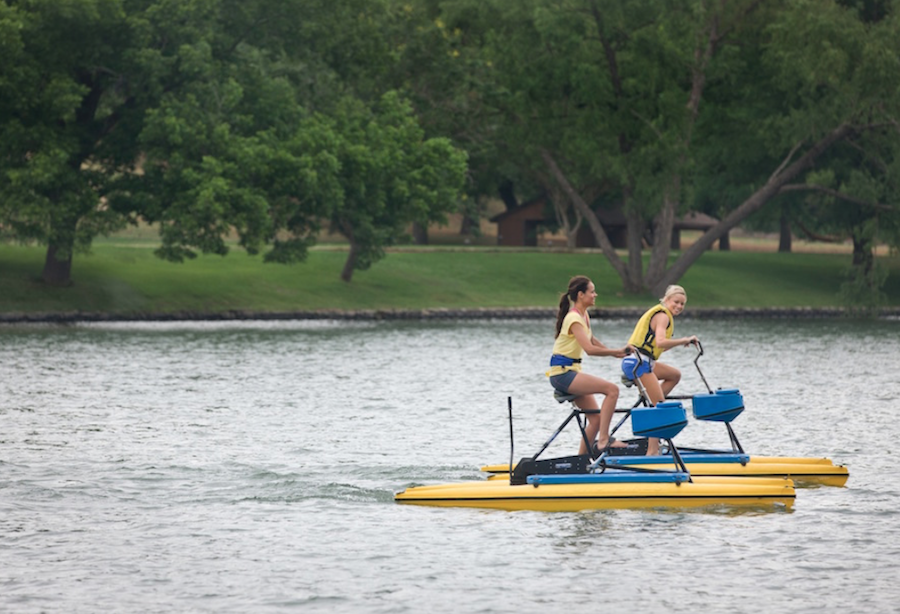 Nestled along the shores of scenic Lake Austin in the beautiful Texas Hill Country, Lake Austin Spa Resort offers guests the sanctuary of a world-class spa and the warmth of a best friend's lake house. Their yummy all-inclusive vacation packages include accommodations in one of 40 charming lakeside guest rooms, three gourmet meals daily, indoor and outdoor fitness activities and classes, and a selection of spa and body treatments. The resort has received numerous awards from prestigious national travel and spa magazines since its multi-million dollar renovation and expansion in 2004. Condé Nast Traveler, Travel + Leisure, Allure, the Zagat Survey, Health, Garden Design, SpaFinder Lifestyle, Spa Magazine and American Airlines' Celebrated Living magazine have recently honored Lake Austin Spa Resort as one of the best in the country and in the world. Situated on 19 lakefront acres, Lake Austin Spa Resort is just 30 minutes from downtown Austin and Austin-Bergstrom International Airport.
THE ART OF DOING NOTHING
Although the resort offers an impressive array of activities, you'll quickly master the art of simply doing nothing… Lake Austin Spa Resort soothes the soul in an intimate, relaxed atmosphere featuring comfortable public areas, peaceful grounds and nature and wildlife trails at the foot of the cool, blue Lake Austin. Both the mind and the body are enriched through programs taught by staff and special guest instructors. You can choose from a plethora of activities, including indoor and outdoor fitness and water activities, or indulge in one of their innovative wellness and discovery programs… still, it is so easy to simply do absolutely nothing.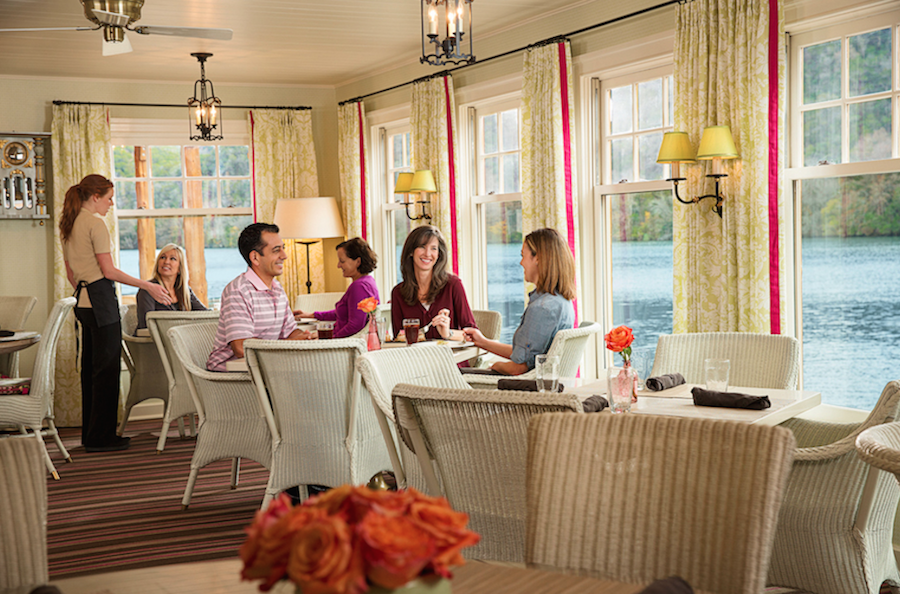 If a guest just wants to relax and clear the mind from stress and the city chaos, we strongly recommend a stroll down their abundant organic Healing Gardens, from which herbs are picked daily to be used both in the kitchen and in select spa treatments. More than 1,000 species of plants, herbs, vegetables, spices and wildflowers fill the lush organic gardens. Lake Austin Spa Resort was among the first to create gardens specifically for growing herbs used in spa treatments. It is simply breathtaking! If you'd like to learn more about them, the Director of Flora and Fauna offers classes and demonstrations on gardening topics and aromatherapy weekly.
ANOTHER FAVORITE: Editor's Picks: Our 3 Favorite Barcelona Hotels
Get ready to fully recharge with possibly the best sleep of your life. It is easy to melt away in the Egyptian cotton sheets and down comforters or to doze off in the Kohler steeping tubs. The 40 lakeside guest rooms are exquisitely designed, with casually elegant décor and furnishings sourced from around the world by co-owner Mike McAdams and his team. Their fourteen newly renovated luxury lakeview rooms evoke reflection and relaxation with every detail. Rooms feature custom-designed furniture, signature lavender spa amenities and luxury cotton spa robes. Some suites have private wildflower gardens and hot tubs (yes, please). Want to make the most of your stay? The Lady Bird Suite honors Lady Bird Johnson and includes a sitting room, fireplace, private wildflower garden and an amazing hot tub.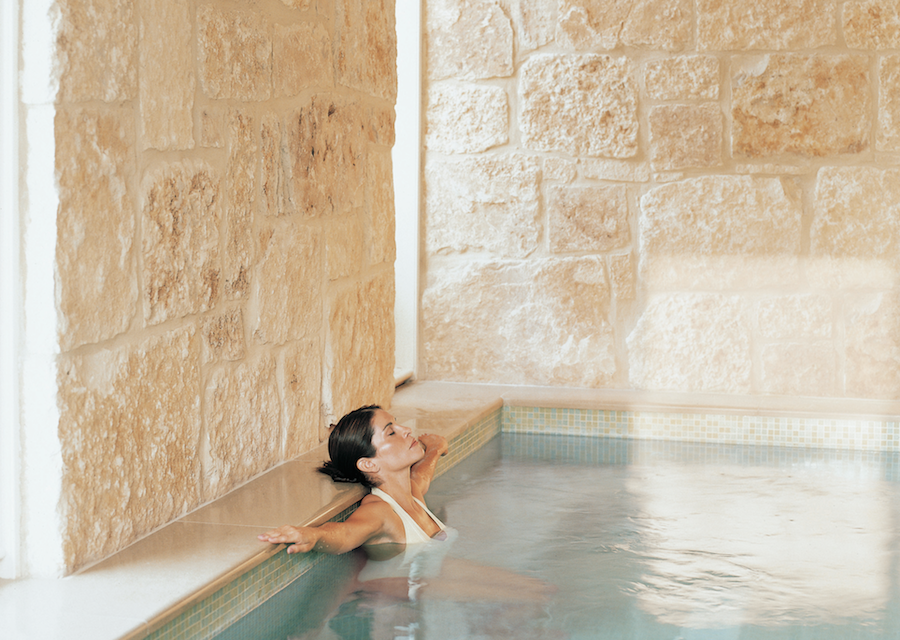 Meanwhile, guests better bring an appetite for healthy chic cuisine, as Executive Chef Stéphane Beaucamp serves three delicious healthy meals daily. The culinary ace blends French influences with local inspirations to cook up healthy mouthwatering dishes; healthy cooking classes are scheduled throughout the week.
ALSO ENJOY: ROCK ON! Experiencing the Riviera Maya with Bret Michaels At The Hard Rock Hotel
If you want to savor the Lake Austin experience, even if it's two hours at a time, make a point of booking a fabulous spa appointment. The LakeHouse Spa at Lake Austin Spa Resort offers more than 100 massage, body and skincare treatments and therapies, in a variety of treatment location options (and best of all: no kids allowed). Take your pick of outdoor garden cabanas, screened verandas and private tandem suites. Enjoy healing and indigenous treatments based on ancient principles of aromatherapy, Ayurveda, hydrotherapy, Moortherapy and Thalassotherapy. The multi-million dollar 25,000-square-foot expansion and renovation were completed in 2004 and include spacious men's and women's locker rooms, outdoor Palm Pool, hot tub and cabanas, a Junior Olympic- length lap pool in the Pool Barn, and two acres of terraced foliage and aquatic gardens. Exquisite, calming and extremely luxurious, Lake Austin is most definitely, the ultimate staycation.