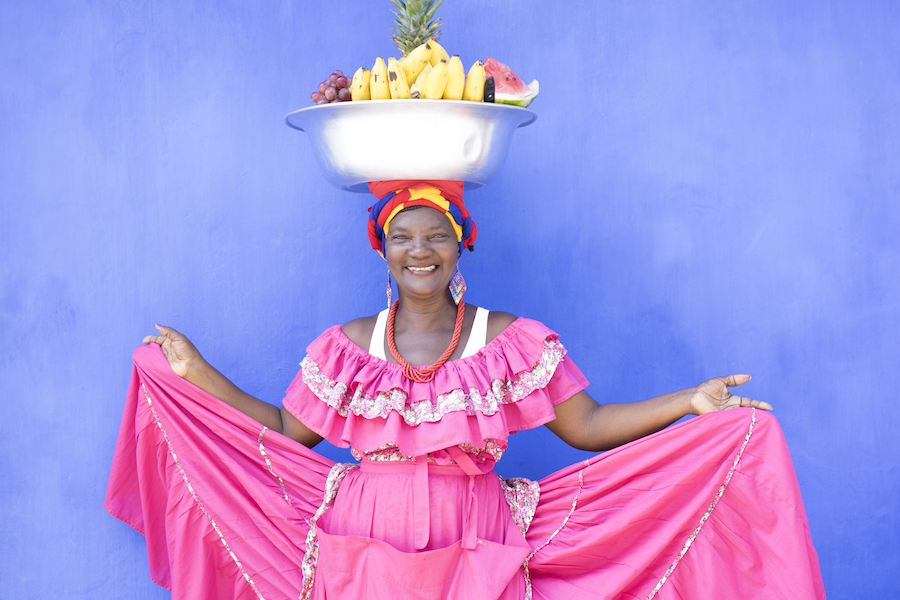 15 Jan

City Of Colors: A Photographic Journey Through Cartagena

Infused with the legacy of the Spanish heritage, Cartagena is a gorgeous fishing village on Colombia's Caribbean coast, with beautiful beaches and breathtaking colonial architecture. The historic old town is a popular port of call for cruise ships, boasting a lively marketplace full of traditional Colombian artisans and yummy treats. These days, 200 years after Colombian independence, anyone can stroll the mighty ramparts. Visitors poke their heads through the cannon slots for picturesque views of the Caribbean. Cartagena was declared a UNESCO World Heritage site in 1984, and remained remarkably undamaged during the drug wars that plagued Colombia in the eighties and nineties.
"From the sky they could see, just as God saw them, the ruins of the very old and heroic city of Cartagena de Indias, the most beautiful in the world," the Colombian novelist Gabriel García Márquez wrote in Love in the Time of Cholera—with "walls, still intact…[and] the marble palaces and the golden altars and the viceroys rotting with plague inside their armor."
On a recent trip to Cartagena, I tried my best to capture the vivid colors and vibrant essence of some of the people and structures along the streets of this beautiful South-American town. These photos are a testament to the tradition, as the city has evidently invested in its heritage. Landmarks such as the Catedral and opera house, both recently restored, have regained some of their original sheen. Quiet courtyards lie hidden behind high gates. Renovation projects respect the age-old architectural elements, whether it is a Baroque cupola or the arched foyer known as a zaguán. In place of the romance of the ruins, there is fresh paint on stucco and balconies bursting with bougainvillea. For tourists, the city's inimitable atmosphere of magical realism produces a beautiful sensation.








FROM THE TRAVEL BLOG: Adventure Down Under: Off To Northern Territory, Australia







NOT TO BE MISSED: Meet Me In Cartagena, A Junction Of Color, History And Luxury