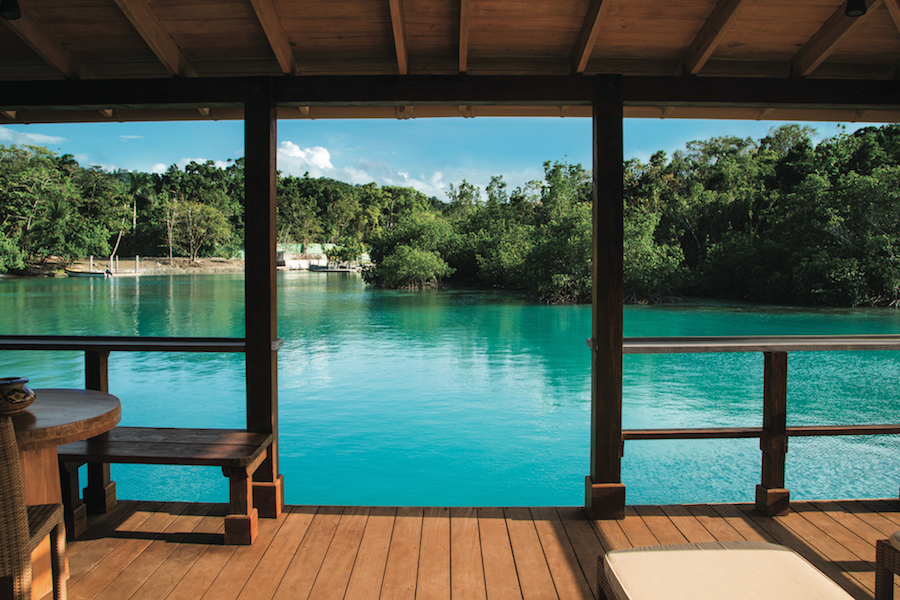 23 Apr

We Love Jamaica! 5 More Awesome Activities to Add To The Jamaica Bucket List

We took EV readers on a journey through some of our favorite historical and culinary treats with The Ultimate Jamaica Bucket List: 5 Activities That Can't Be Missed, but there's so much more to see! Here are our next 5 recommendations for an unforgettable time in sunny Jamaica:

DOLPHIN COVE
Dolphin Cove is a marine park that allows visitors to swim with dolphins and other marine life in their natural environment. Have the experience of a lifetime as you get up close and personal with these beautiful, amazing animals. Included are mini-boat rides, glass-bottom kayaking, snorkeling with stingrays, watching shark shows and private beach access.

BOBSLED RIDE (AND MORE!) AT MYSTIC MOUNTAIN
Bobsledding is not just an Olympic sport. Mystic Mountain, a rainforest located in Ocho Rios, provides you with the unique experience of being part of the Jamaican bobsled team for a short spell. It is described as one of the top attractions in Jamaica. Adventure seekers first get into their sky explorer seats where they will experience the views of the forest and the Ocho Rios Bay on their way up the mountain. Once at the top, there are plenty of activities to choose from (bobsled being one of them) which include fun rides filled with adrenaline and speed. Alternatives such as a waterslide and infinity edge pool, butterfly attraction, hummingbird garden, and canopy zip-lining are all available. If guests build up an appetite onsite, they can enjoy a meal at their restaurant overlooking the bay.
JUNGLE ZIPLINING
Although nowadays you can zipline in many countries, it is not every day you get
to zipline on the longest one (1,065 feet long) in the Caribbean! Chukka Caribbean Adventures organizes one of the best ziplining adventures in Montpelier and is highly recommended. Get a bird's-eye view of Jamaica's rolling hills and the Great River while riding on a zipline above the tree canopy. Heights range from 250 to 1,600 feet. Each tour includes an off-road ride in a six-wheeler and samples of freshly picked coconut, pineapple and sugar cane. The zipline consists of nine platforms, one of them vertical, which is kind of scary, but super fun and very safe.
RECOMMENDED: The Ultimate Jamaica Bucket List: 5 Activities That Can't Be Missed
SCOTCHIE'S FAMOUS JERK
No trip to Jamaica would be complete without trying some authentic Jamaican local cuisine. Jerk is a local Jamaican spice specialty, and Scotchie's is one of the island's most famed jerk spots. We recommend sampling the traditional style jerk chicken and pork at Scotchies. It is prepared for hours on a wood grill, ensuring that the meats are juicy and never dry out over the long cook time. These meats are cooked to perfection. Spiced just right, you can add heat to your preference, but be warned! The hot sauce is made from the super-strong, scotch bonnet pepper — a staple in Jamaican cuisine. A little pepper packs a lot of punch. It has even been featured on the U.S. Travel Channel's "No Reservations" hosted by popular culinary personality Anthony Bourdain, filming there just a few weeks before our visit.

BEACH AT MONTEGO BAY
Last but not least on our list is a leisurely trip to the beach. With some of the most beautiful beaches in the world, Jamaica's water is clear and warm, even during winter months. The beach is the perfect place to enjoy a rum punch made with Appleton Rum, Jamaica's number one drink.
What else did we miss? Send us your ideas, experiences and photos to editor@internationaldesignforum.com.