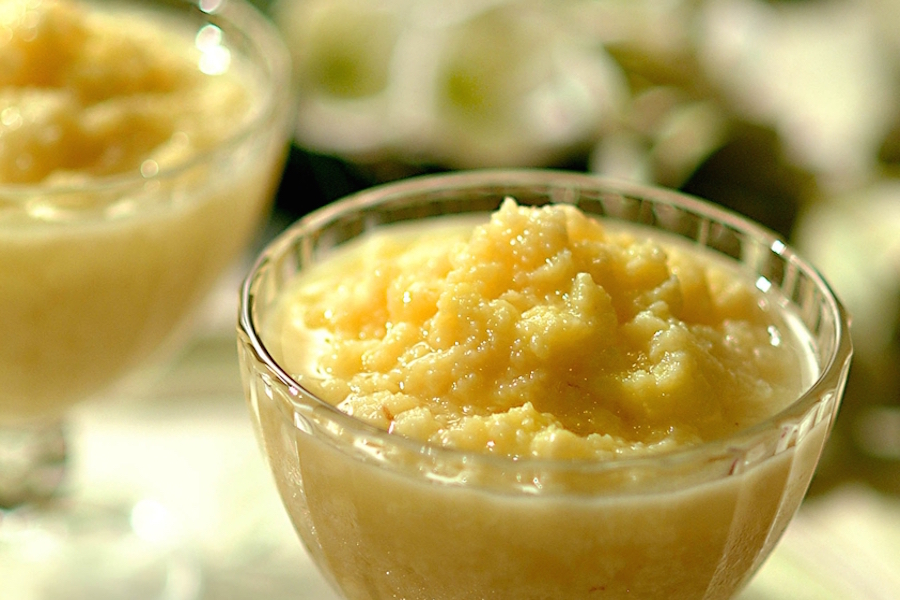 30 Dec

Ambrosia: Try This Recipe For a Dreamy Brazilian Treat

The name may be familiar to you but Brazilian ambrosia is different from the American and European recipes. Made with milk, eggs, sugar and cinnamon, this traditional, homely dessert has been around for centuries and was a part of some of the most sophisticated meals in Minas Gerais.

Ambrosia is a common dessert in the South of Brazil; one which has been passed down from generation to generation. This version of ambrosia is slightly different from the traditional dish, as we've added condensed milk and let the sugar caramelize. This allows the sugar to achieve caramel or "Dulce de Leche" taste and consistency. A little bit of patience and time is needed, so keep your eyes on it and stir it a few times so the mixture doesn't stick to the bottom of the pan.
ANOTHER FAVORITE: 'Obrigado!' for Brazilian Cuisine: Exploring the Tastes and Colors of the Vibrant South American Fare
INGREDIENTS
1 cup sugar
6 eggs
1 ½ cup of water
1 cinnamon stick
1 tablespoon butter
1 ½ cup of milk
1 can sweetened condensed milk
powdered cinnamon (optional)
INSTRUCTIONS
1. In a medium saucepan melt the sugar over a medium to low flame until it is caramel in colour. Add the water (this time the sugar will harden) and let the syrupy liquid bubble away for a couple of minutes. Stir occasionally. Add the butter and let it melt.
2. In a separate bowl, beat the eggs and add to the syrupy liquid without mixing it for a minute. When the eggs begin to set, it will form lumps. Stir gently with a fork, separating the cooked eggs from the syrup. Add the cinnamon.
3. Pour in the milk and condensed milk and stir to mix. Let it all come back to a gentle bubble. Stir occasionally. Reduce the heat to low. If the lumps become too big, use a fork to break them into smaller sizes.
4. Let it cook for a while until the liquid reduces but still has a voluptuous creaminess about it, stirring frequently so the mixture doesn't stick to the bottom of the pan. Remove from the heat and let it cool for at least an hour before putting in a jar.
5. Keep in the refrigerator.
How did your turn out? I'd love to see some pictures and read about your experience. Send me your ideas and successes to editor@internationaldesignforum.com.