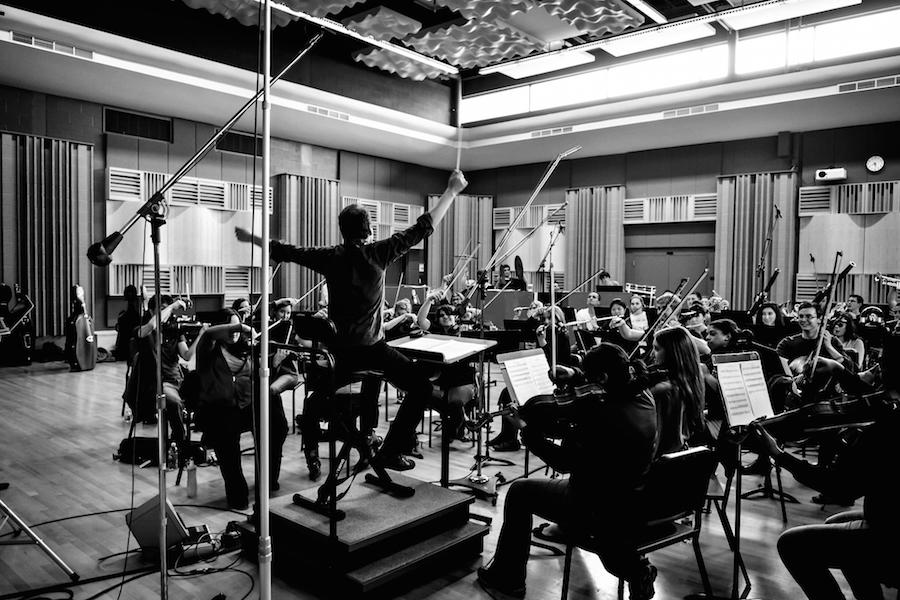 05 Oct

Nathan Felix's 'Electrorchestral': The Journey of a Progressive Composer

In a city revered for its musical roots, one particular Austin composer, Nathan Felix, found himself in a bit of a challenge to both: teach himself how to compose for orchestra and somehow let the world know that classical music is not dead, but rather much alive.
IN THE WORKS
Felix has a documentary titled "The Curse & The Symphony," which chronicles the process of recording his first symphony, "The Curse The Cross & The Lion." The documentary was featured in festivals throughout the US, including the Catalina Film Festival in Avalon, CA, Docuwest International in Denver, CO and Chagrin Documentary Fest in Cleveland, OH. His second symphony, "Neon Heaven," currently in the recording process with the Round Rock Symphony and Texas Choral Consort, will be performed in Austin, TX and Denmark in 2015.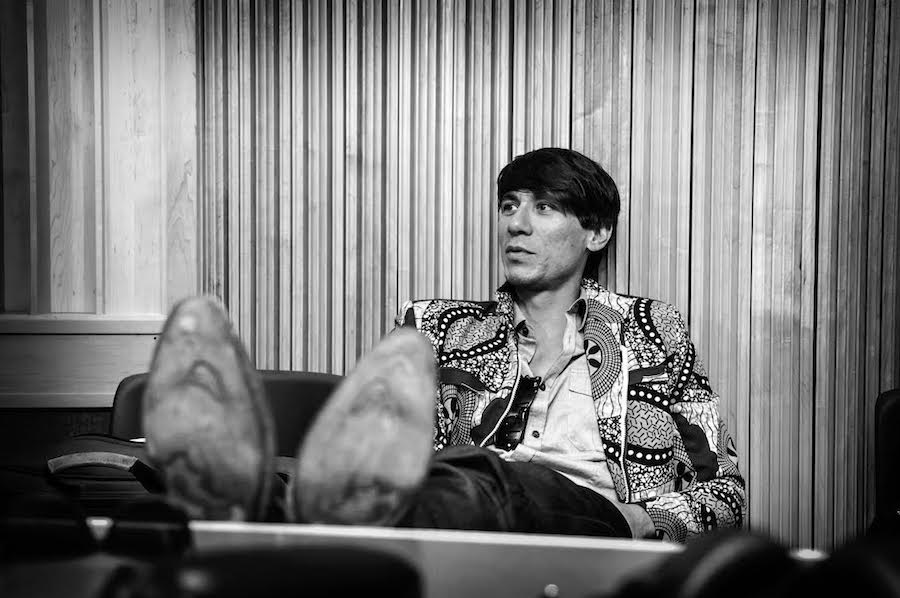 BLAST FROM THE PAST
Rewind ten years, and you'll find Felix as a traveling musician in a punk rock band. Hopping in-and-out of a van, improvised showers, back-to-back shows, and generous hospitality was all that Felix's mind could compute. That was until a very interesting 30-hr ride from Boston, MA to Austin, TX, filled with nothing but classical tunes and the typical band member quarrel- something snapped.
Back to the motherland, but this time with an absolutely bizarre task in mind, to compose classical music. And, if you've ever been around Felix you can instantly sense that somewhat odd tenacity, underneath all of the incessant joking and questionings of the norm.
FROM THE BLOG: Programming SXSW: A Casual Sit-Down with SXSW Music Programmer Jes Elliot
Not knowing where to begin and having only the knowledge of improvised punk rock bands, Felix set out to learn music through the instruments (and the people playing them). Unfortunately for Felix, the musicians were not so onboard with his plan to absorb their musical knowledge, so they sent him straight to the books. In the course of five years, his band The Noise Revival Orchestra, evolved into orchestral based and included everything from strings to brass, alternating over 100 different local Austin musicians. TNRO performed locally with artists like MGMT and Dead Confederate and toured Europe and Asia in 2012/2013.
Felix completed and recorded his first symphony in 2012, which gained exposure in Bulgaria. He was invited to compose and participate in a composer forum in the summer of 2013. He has been writing for orchestra, film and commissioned works since.
COMMUNITY INVOLVEMENT
Being that Felix's main goal is to bring awareness to the importance of classical music, and just organic music in general, he sets out to build that impression on local youth. Felix speaks in campuses in the Austin area that might be losing, or at risk of losing art programs. He provides a detailed experience, step-by- step encouragement on how to succeed at pursuing dreams through mentoring and gives students the opportunity to participate in his music productions.
Felix also served as the Austin Ambassador in Shanghai, where he met with key members of the Chinese government to discuss how to bridge the gap in our communities through music and art programs. This is a continuing effort that will take trajectory through several countries. To be part of Nathan Felix's journey, visit electrochestral.com.
This article was originally published in the October Issue of VETTA Magazine.