21 Jan

Remembering Frida: A Modern Fashion Homage

Since my first year in college, I've been deeply interested in the story and work of Frida Kahlo. I found her paintings, often characterized by autobiographical elements, to be such a fascinating mix of surrealism and her powerful narrative. Her character was instantly engraved in my mind.

One of the most celebrated talents in the history of Mexican art, Frida Khalo is a symbol of national and indigenous tradition, and a beacon among feminists in Latin America and the world. In case you're not familiar with her story, her life was severely dictated by physical boundaries, as she spent most of her short life battling the effects of a life-changing accident she suffered in her teen years. Frida used the pain endured and lessons learned as inspiration to create some of the most broadly scrutinized surrealist works in modern Mexican culture.

During my tenure as Chief Editor at VETTA Magazine, my Fashion Director (and one of my dearest friends), Tania Quintanilla, and I set out to pay homage to one of the most fascinating figures in surrealist art. We wanted to create a fashion story that portrayed the unmistakable aesthetics of Frida. We knew everyone would be blown away with this cover. Thus, the story 'Remembering Frida' was born.
FROM THE BLOG: Inside Casa Dragones: An Intimate Look at this Rustic Marvel in San Miguel de Allende
SHOOT CREDITS:
Fashion Director / Photography: Tania Quintanilla
Model: Esmeralda
Styling by: Graham Cumberbatch
Assistant: Rachel Chadwick
Hair: Ted Sabol-Williams
Makeup: Kelsey James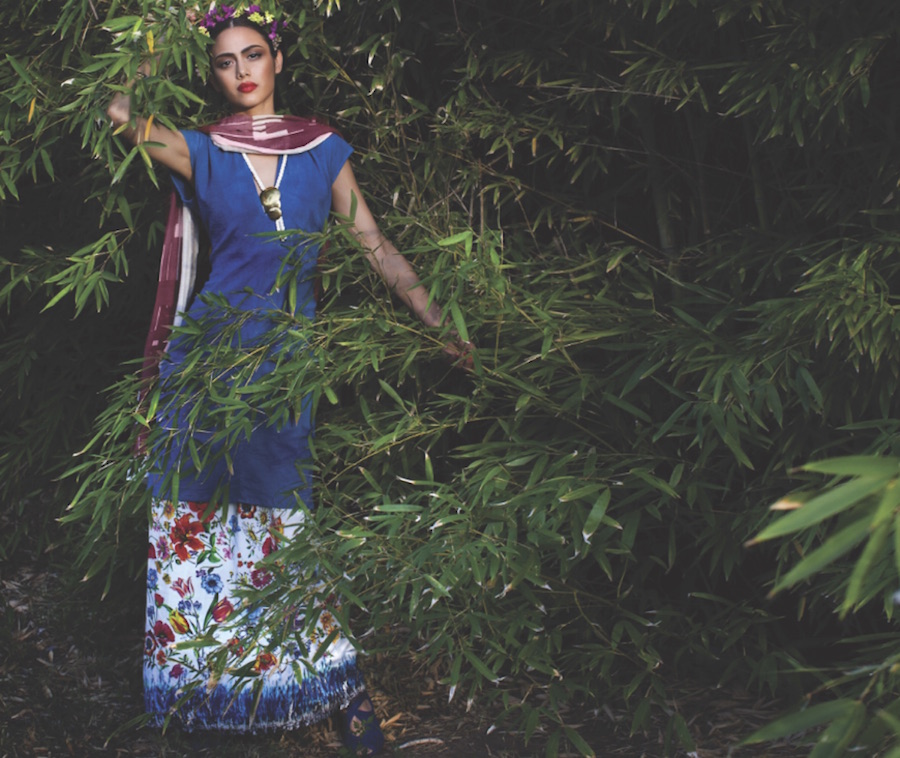 Indigo Dress by Miranda Bennett ($200; Olive). Floral Dress by Yumi Kim ($225; Co-Star). Bolo Tie by Lulu Leonard ($75; Girl Next Door). Scarf by Lee Cohen ($52; at Olive). Gold Cuff ($80; on consignment at Co-Star). Turquoise Snakebite Cuff by In God We Trust ($115; exclusively at Olive). Chelsea Crew Shoes ($66; Stella Says Go). Deadstock Vintage Gold Knot Ring ($20; Olive). Gold Totem Ring by Odette NY ($70; Olive).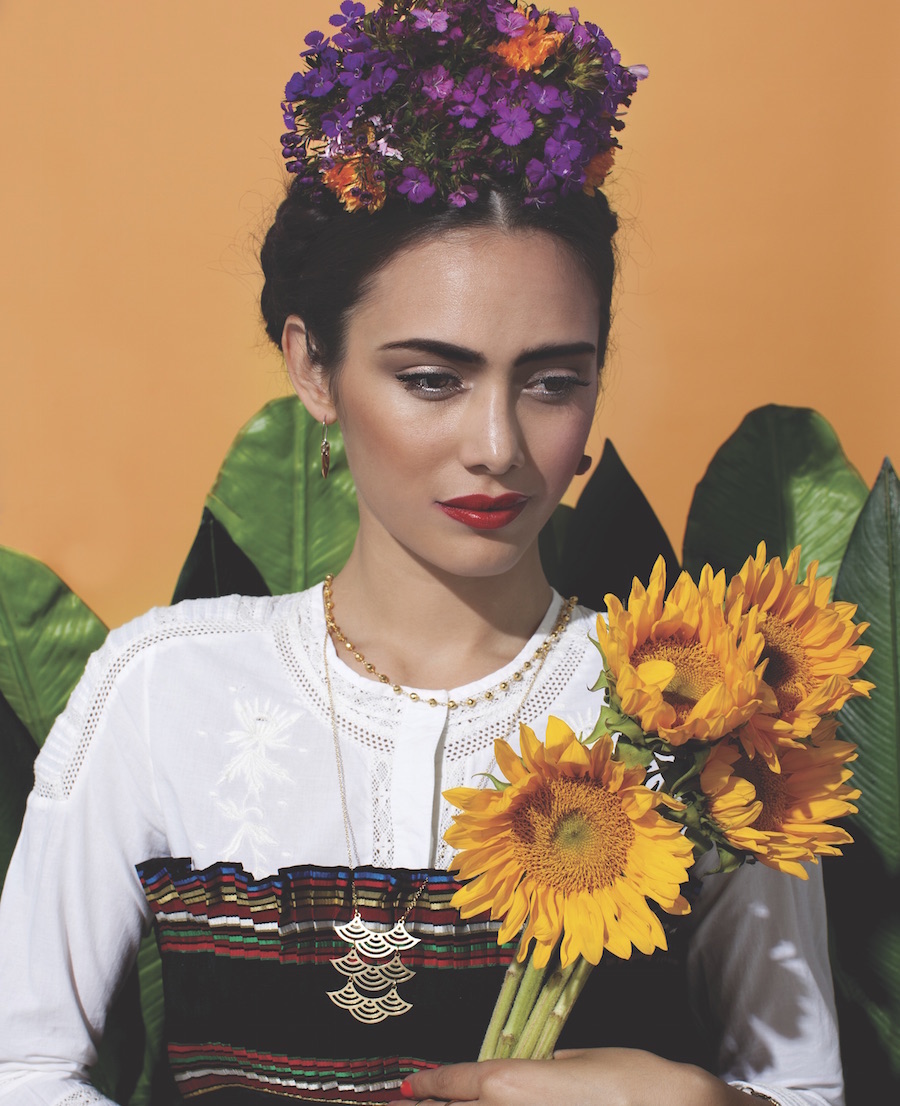 Pam & Gela Shirt ($227; Girl Next Door). Shlomit Ofir Necklace ($85; Co-Star). Quartz Necklace ($75; Girl Next Door). Vintage Ruffle Dress ($198; Archive Vintage for Co-Star). Gold Medius Earrings by Tiro Tiro ($92; Olive).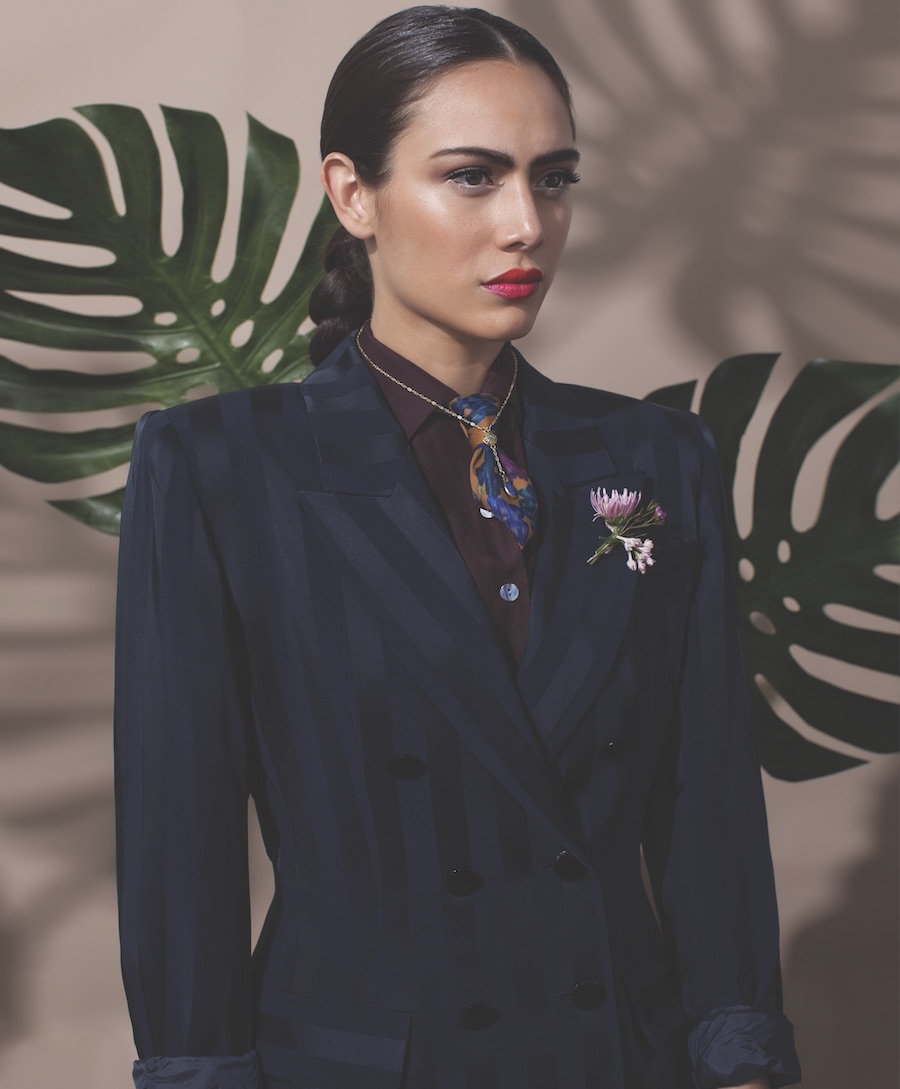 Gold Rosary Kerry Necklace w/ Blue Stone ($175; Estilo). Vintage Yves Saint Laurent Encore Blazer ($125; Archive Vintage). Silk Floral Tie (stylist's own). Solander Shirt by Feral Childe ($184; Olive).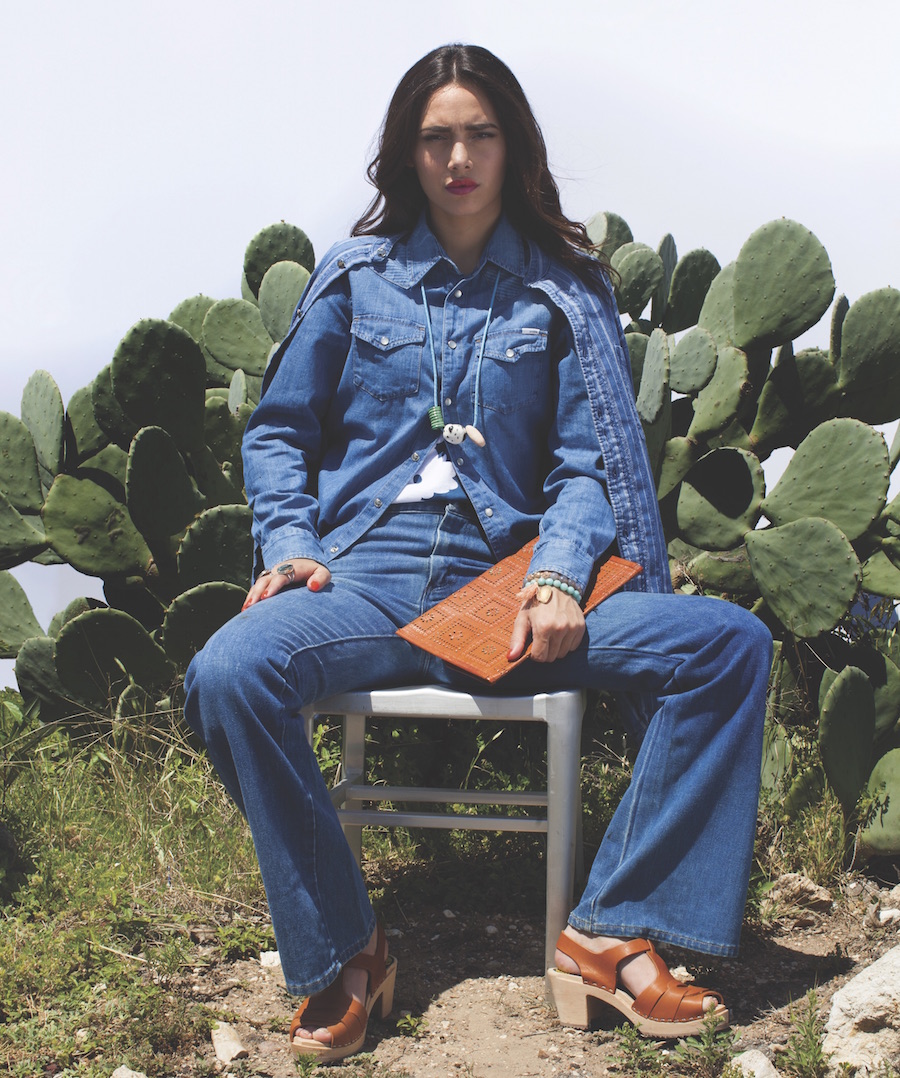 All My Exes Denim Eagle Shirt by Mother ($278; Co-Star). Floral Jersey Tee by Ilana John ($84; Olive). Teal Stone Beaded Bracelet by Electric Picks ($58; Girl Next Door). Purple Stone Beaded Bracelet by Electric Picks ($65; Girl Next Door). Ceramic Rope Necklace by Sister ($44; Olive). Cognac Brown Leather Clutch ($54; Purse and Clutch). ABS Stone Ring by India Gems ($111; Co-Star). Silver Coin Ring by India Gems ($80; Co- Star). Vintage Striped Denim Western Shirt ($24; Archive Vintage). Vintage Wrangler High Waist Bell Bottom Jeans ($68; Archive Vintage). Tan T-Strap Clog by Torpatoffeln ($209; Girl Next Door).

Vintage Floral Maxi Skirt by Givenchy ($425; Archive Vintage). Noristelle Top by Joie ($298; Girl Next Door). Black Braided Blazer by Matsuda ($398; Archive Vintage). Black / Gold Kyoto Fan Earrings by Shlomit Ofir ($40; Co-Star). Bronze and Silver Necklace by Tiro Tiro ($135; Olive). Turquoise Bolo Tie by Lulu Leonard ($112; Girl Next Door).
This story was originally published in the 2014 Summer Issue of VETTA Magazine.