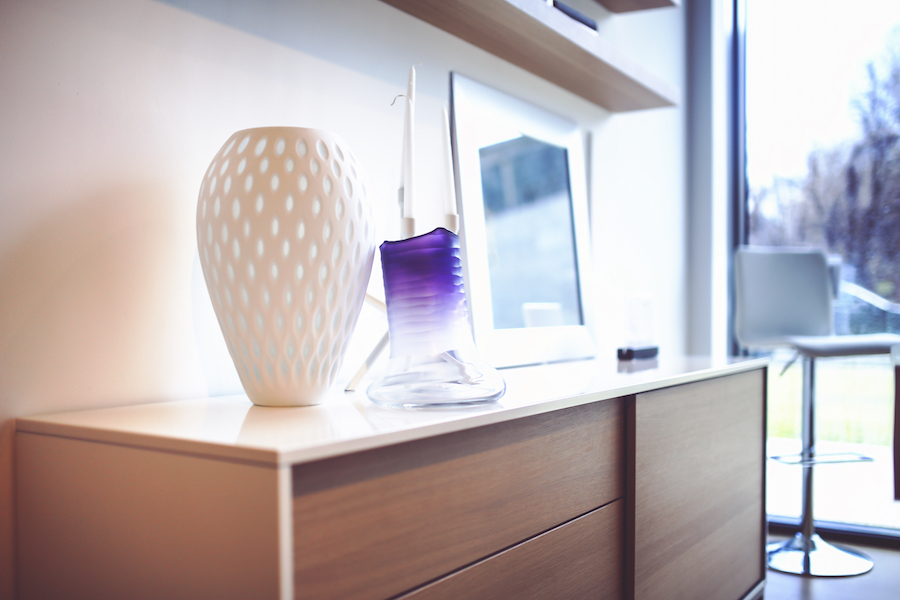 05 Apr

Choosing The Right Accessories: 4 Essential Elements to Consider

In the hierarchy of designing or decorating a home; accessories usually come last. Of course, it doesn't mean they are less important. The finishing touches can truly make or break a space. As the great Dorothy Draper (the fairy Godmother of decorating & the equivalent of Coco Chanel in fashion) once said: "It is just as disastrous to have the wrong accessories in your room as it is to wear sports shoes with an evening dress." So, what can one do in order to not let this faux pas of choosing the wrong accessories happen? Here are a couple of keys to choosing the right accessories.
MOOD
Decide on the feel and style you're going for. In an era where neutrals abound (a neutral color palette, finishes, and furnishings), the right accessories will set your space apart and exude more personality than that of the Joneses next door. If you are going for a Bohemian feel, go for a pattern on pattern, or if you are more of a minimalist, then your vases and candelabras should have clean lines.
COLOR
Your selection of hues, as always, is important. Going for a Scandinavian whimsy feel? Then go with whites plus an infusion 2 of bright colors (With Summer just around the corner, your space may need doses of neon pinks and yellows). Feeling a little more sophisticated? Then go tonal with grays. Color saturation is important as well. Muted colors feels more casual while intense, bold hues ups the glam of the space; and warm hues lean towards a more global and exotic feel.
RECOMMENDED: 7 Key Factors To Consider When Planning Your Home Office
SCALE
Never underestimate or overestimate getting the correct scale. A 5 x 7 area rug in a large space is a no-no; unless, of course, you are putting down a cluster of rugs. A mirror that's bigger than the console where it is placed on top of is awry. And get a big centerpiece or a collection of small to medium-sized center centerpieces for a big dining table.
TEXTURES
Varying textures goes a long way. A space that feels cohesive and put together is all about layering. Choosing accessories with varying textures make that happen. Something sleek like a leather couch with a hand-woven linen throw definitely looks cozy. Mixing two to three different textures adds to the layered feel. A rustic industrial space with rough wooden accessories and polished metal lighting absolutely works!
ASSESS
Ask yourself: does it make you happy? There are no strict rules in design, and when somebody (yes, even a designer!) tells you to throw out or hide an accessory you absolutely love, well, don't do it. Whatever it is, it can always be incorporated into the space. When looking for the perfect accessories, some can come from a good old big box retailer in your neighborhood or from a flea market in a small town you and your then-boyfriend-now-husband accidentally stumbled upon five years ago. Those are the accessories that give so much depth to your space.
Once you've found the perfect accessories, just three more words of wisdom: Edit, edit, edit!