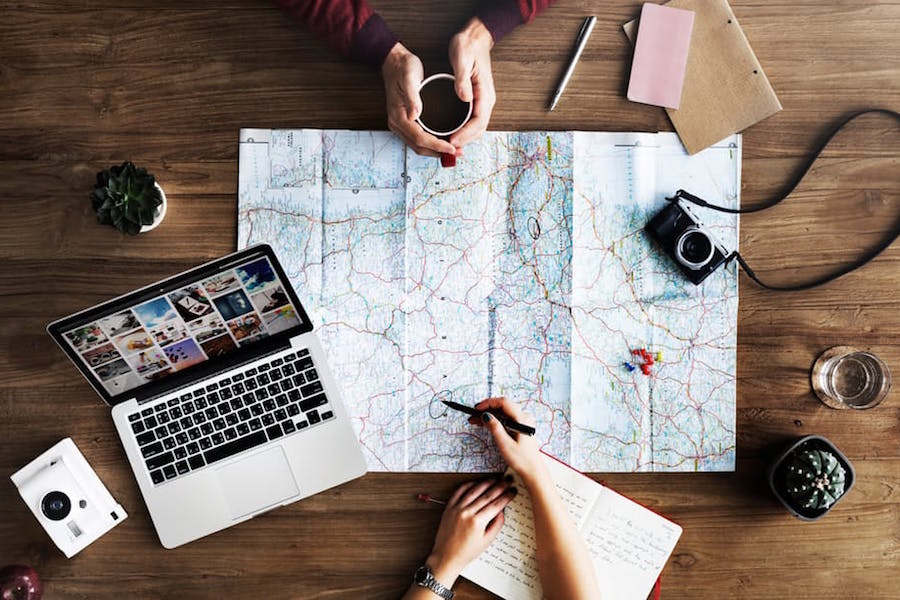 04 May

Business Without Boundaries: How Technology Keeps Bridging the Gaps in Global Business

If you had tried to explain this to anyone 50 years ago, our undeniable Internet dependency and the tremendous amount of information transmitted on any given day over the worldwide web would have seemed as plausible to them as walking on Jupiter. As complex social creatures and responsive products of our environment, we have created solid routines and constantly use technology – not just the Internet – to maximize time and resources, to try to improve all our daily activities and to fill gaps in almost every aspect of our lives. Don't feel a slave to it; that's what it's for, since the invention of the wheel or the discovery of fire. VETTA, my business, depends on it, so to me a Monday without Internet – and I hate to admit it – could result in collapses and/or seizures.

Modern technology shortens communication time, increases productivity and by doing so, promotes the growth of your business. In the days of old, ideas took forever to travel from one end of the country to the other, let alone the planet. Before you continue to take for granted how spoiled technology has made you try to imagine having to send that big proposal you've been working on with a horseback messenger. No tracking, no confirmation, not even a computer to type it on. These astounding developments have not only sped up our everyday operations but have also, in essence, made our world seem much smaller. Strategic communication, effective integration of diverse exchange platforms and blazin'-fast Internet have made it possible for me and my business partners to communicate effortlessly and to engage in exciting commercial relations with people not only across the US, but also in Venezuela, Dominican Republic, Japan and Greece – although, of course, international business always poses a slight chance of a certain CEO's disoriented assistant calling your personal number at 2pm, Athens time.

RECOMMENDED: Time Waits for No One: Will you Seize the Day or Continue to Watch the Weeks Roll By?

This shift towards what decades ago would have seemed like time-travel has created a perpetual impact on communication, which for some has rendered little old Mrs. Pen and Mr. Paper obsolete. Nonetheless, the tools that have been made available to mainstream consumers and businesses are designed for users on their toes. Tech trends are evolving faster and faster each cycle and if you lack skills or interest to keep up, well, may the odds be ever in your favor. If you've postponed that intro course for way too long, procrastinated with upgrading your devices at work or neglected to update software, you, my friend, are not only limiting some boundless opportunities, but in the long run, may be doing your business a huge disservice.

Firstly, do not underestimate the importance of that little handheld wonder that is your phone. Take some time to know it, give it maintenance when needed, and use it to it's fullest potential. I call, email and text clients regularly, as you probably do, but also use apps to manage my clients and sales leads (through our CRM software), use folder sharing web apps to communicate with my team, search the web, review proposals, sign documents, upload blog posts, make purchases, pay vendors, take pictures and execute a chockfull of essential tasks from my phone or tablet. Calling long distance and paying a left arm for it is a thing of the past, so take advantage of a plethora of online tools that help reach customers, investors or whomever overseas. You may already be doing all of this and I hope that is the case; if not, you need to start with your tutorial. Commit (or don't) to a reliable service provider and start using your phone to its fullest potential.

FROM THE BLOG: Shopping for a Financial Advisor? 8 Things You Need to Know

Meanwhile, the Internet has become the foremost source of information, so it's important that your online presence represents your brand and speaks to the world in a way that is accurate, consistent and effective. It is appalling to some but only 44% of businesses across the US have a functional website, while an even smaller group is effectively engaging with viewers through social media, online marketing, cyber networking or achieving optimum search engine performance. To newbies, these practices are vastly complex and the choices can be overwhelming. Still, it's important to strategically shift towards these trends, especially when countries all over the world are importing new tendencies in commerce, business, and technology that are wildly foreign to even our hard-core techies.

Moreover, if you want to take that next step in relationship building and international networking, a wide selection of cyber meeting resources are available for businesses of all sizes. Remember, all new technologies may seem pricey and intimidating at first, but as with all globalized crazes, the process in which they begin to cheapen are sometimes telltale signs that more and more people are jumping on board (or that they are in decline because they suck). Research, ask around and go the extra mile to set up that first meeting (time zone permitting) with that big potential overseas. It beats the heck out of paying for a plane ticket.


ALSO ENJOY: Thumbs Down on Financial Rules of Thumb

In contrast, you can't send samples of your products or the actual goods over the phone or Internet yet, so shipping and freight companies worldwide have also sped up considerably to maintain a high level of service, by developing tech for advanced tracking, delivery confirmation, logistics and impressive database management tools. These have allowed them to innovate and continuously break their own records (reminiscent of 'Castaway', I know). Just shy of commemorating the FedEx brand's tenth anniversary, the logistics mogul even stole a little bit of Santa's thunder, since nearly half of US consumers went Christmas shopping online last year, resulting in a battle to the death between FedEx and UPS over the coveted parcels. These companies put to shame the proverbial trip around the world in 80 days; today your package can cross the Atlantic overnight, and just wait until drones come knockin' on your door.

Long gone are the days of the telegram, no more will we wait for the mailman to bring a check and good riddance to painful long-distance bills. To my grandparents, I may seem like an impatient workaholic, constantly giving in to the hustle and bustle of an incessantly hectic work routine that firmly rests on reliable Wi-Fi. To them, these are just trivial devices, but I understand that technology is one of the quintessential expressions of our evolution and trade has done its share of growing with it. Technology is designed to enrich the lives of those who can gain access to it and exclusivity is no longer the norm. Don't put it off any longer; start using these tools in a way that is sensible for your business and practical to you. Research, seek support and make a conscious effort to both maximize efficiency and achieve successful integration of all aspects of your business. Failing to acknowledge the convenience of technology and its awesome power is to turn your back (and your business') on the rest of the world.
This article was originally published in the Spring 2014 article of VETTA Magazine.