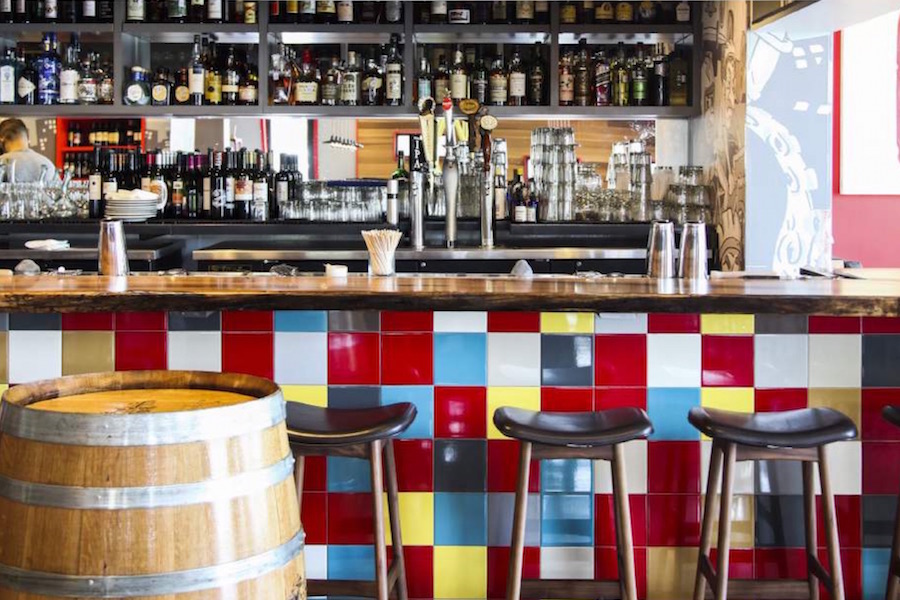 28 Jan

Barlata, a taste of Spain: Discover this Beautiful Spanish Restaurant in Austin

Tucked away on the street level of Post South Lamar's apartment complex in Austin is a quaint, authentic tapas eatery called Barlata. If you have never been to Barcelona or tasted traditional Spanish dishes before such as patatas bravas or paella, you are in luck. Designed by architect Michael Hsu as a playful, family-friendly Spanish restaurant Barlata is the perfect spot to grab a copa, taste multiple small dishes or enjoy and share larger plates reminiscent of Spain.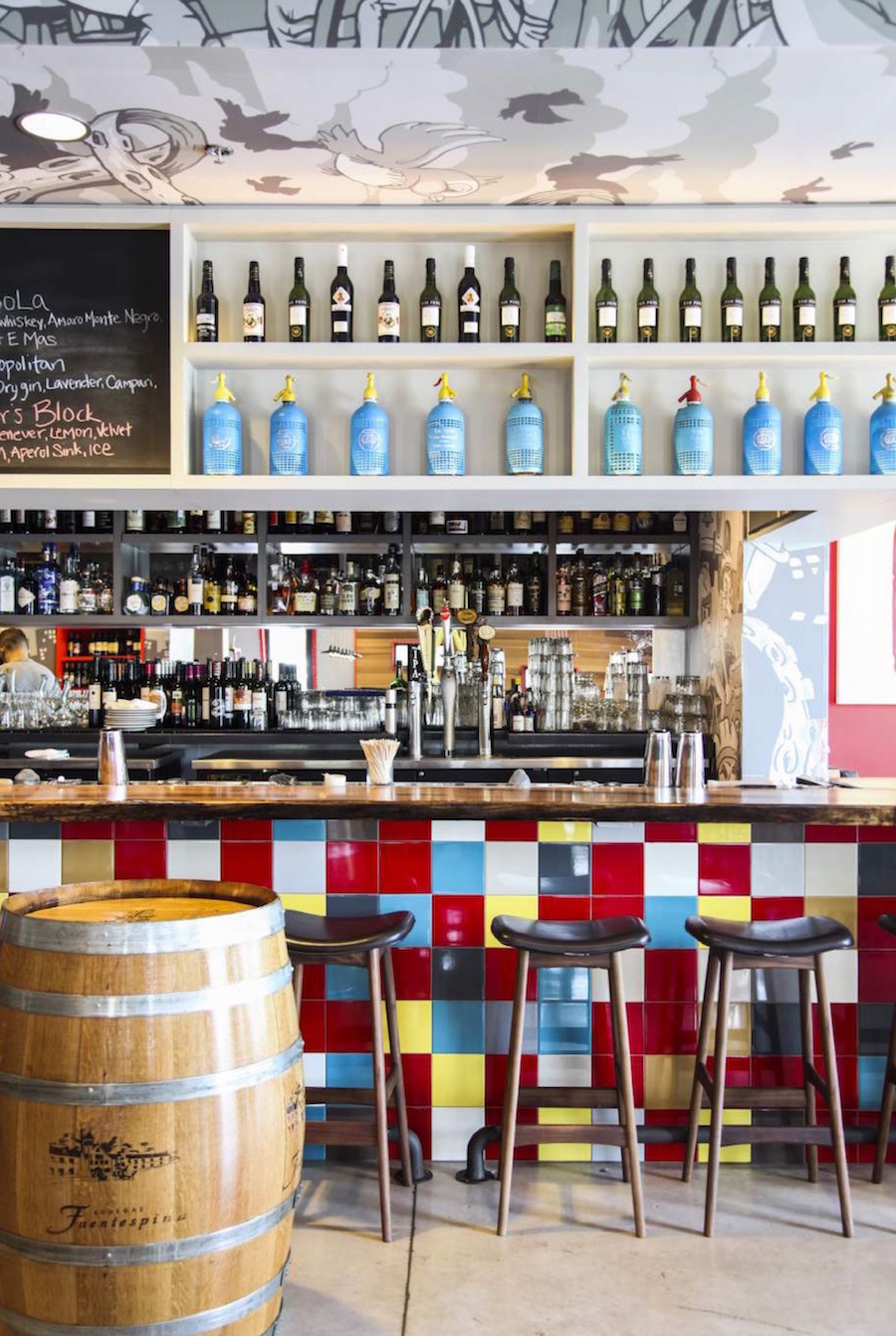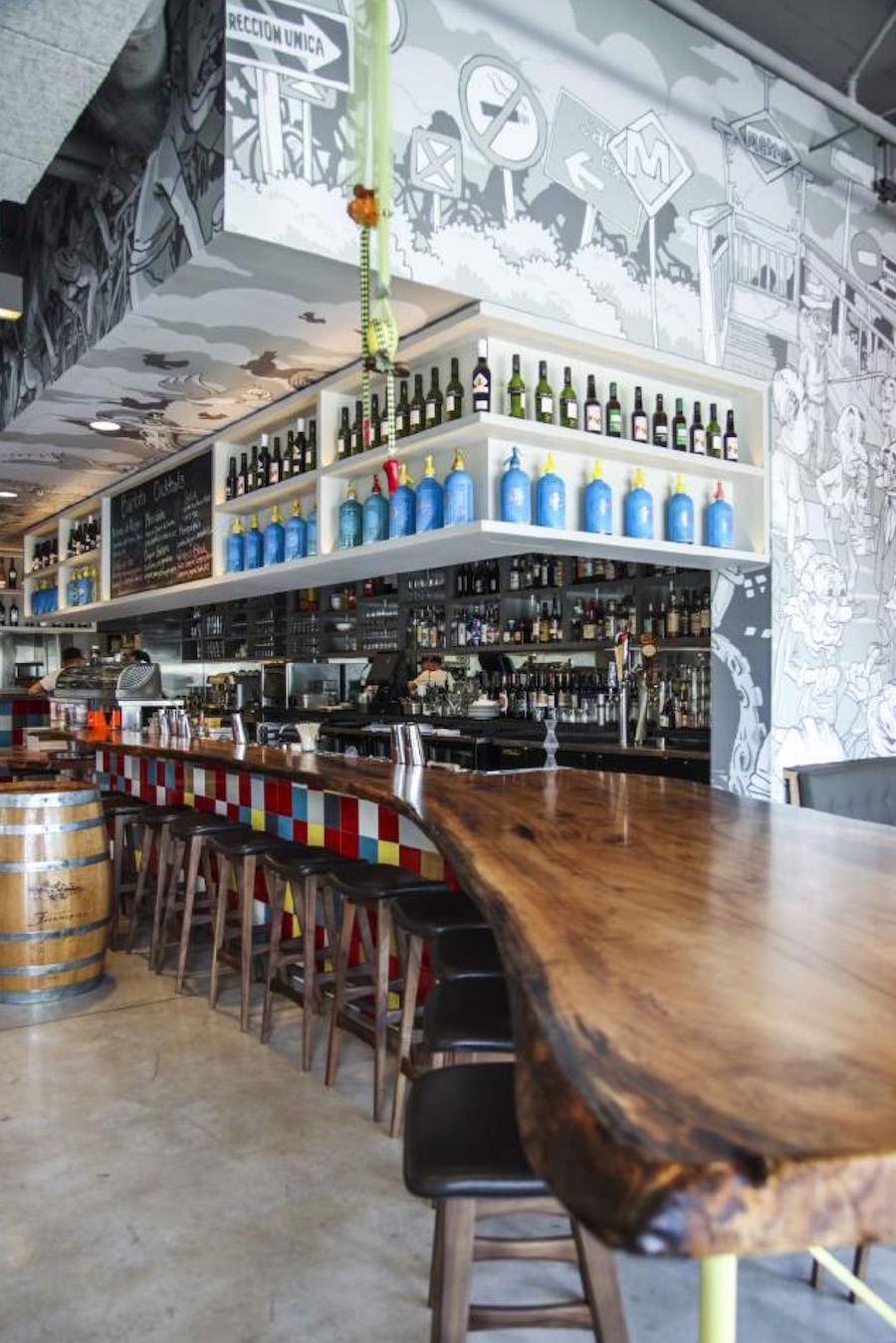 The design was the work of local architecture superstar, Michael Hsu Office of Architecture. The décor is mostly bright red with modern accents and characters depicted on the walls. These large custom murals which surround the bar were inspired by the chef's favorite childhood comic. The artwork serves as a tribute to the popular Spanish comic strip Mortadelo y Filemón — a slapstick comic about an unlikely duo of secret agents involving childish antics and adult humor.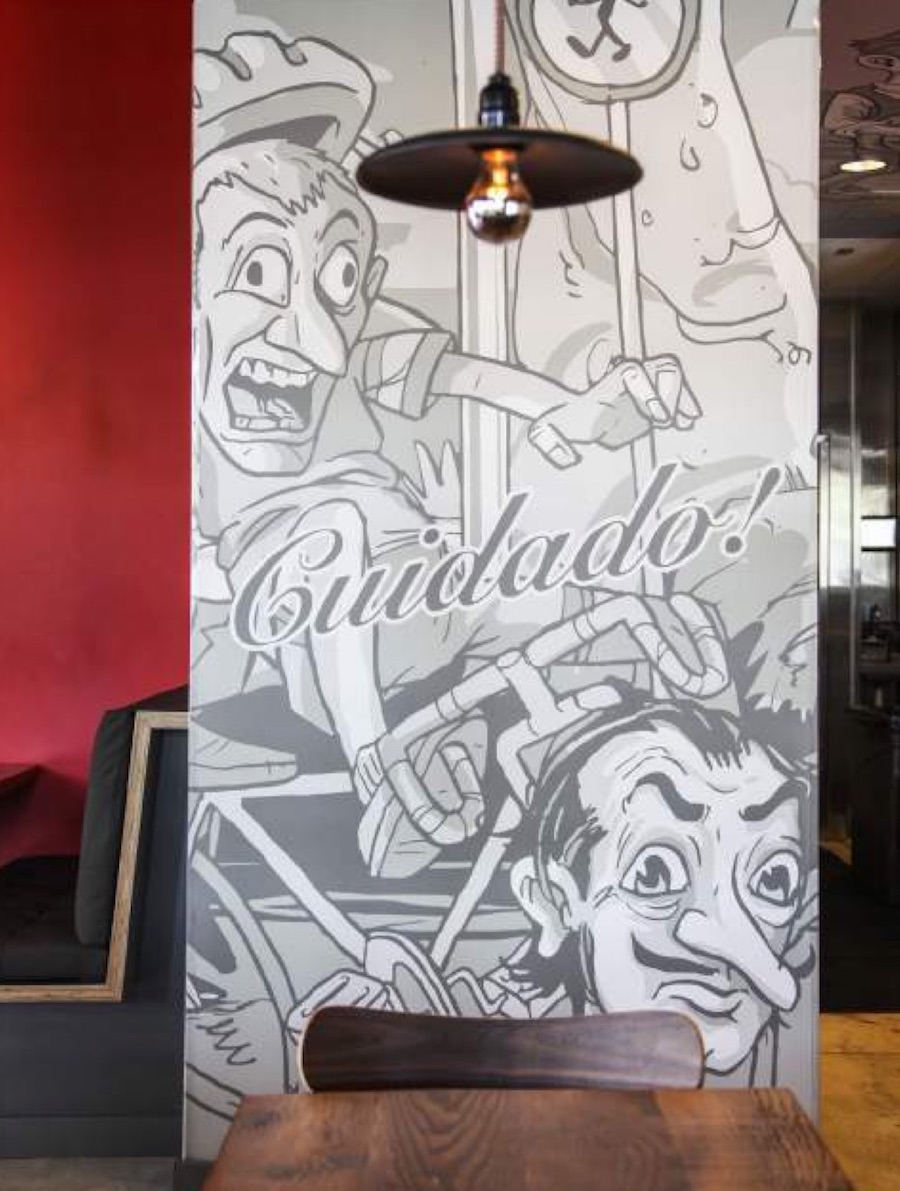 An organic waned pecan counter top and cedar- clad walls juxtapose color-blocked tiles. Barlata, inviting in its warmth and whimsy, is a space that nods to Barcelona through its modernized style, imagery, color and curves.
RECOMMENDED: Barcelona e Bona! 5 Reasons to Rank this European Gem High on Your Bucket List
The space has a rustic and sophisticated feel with both intimate dining and communal-style seating available. A mixture of wood and metal can be seen throughout. Bright yellow scaffolding draped with lights hovers above the banquette dining area.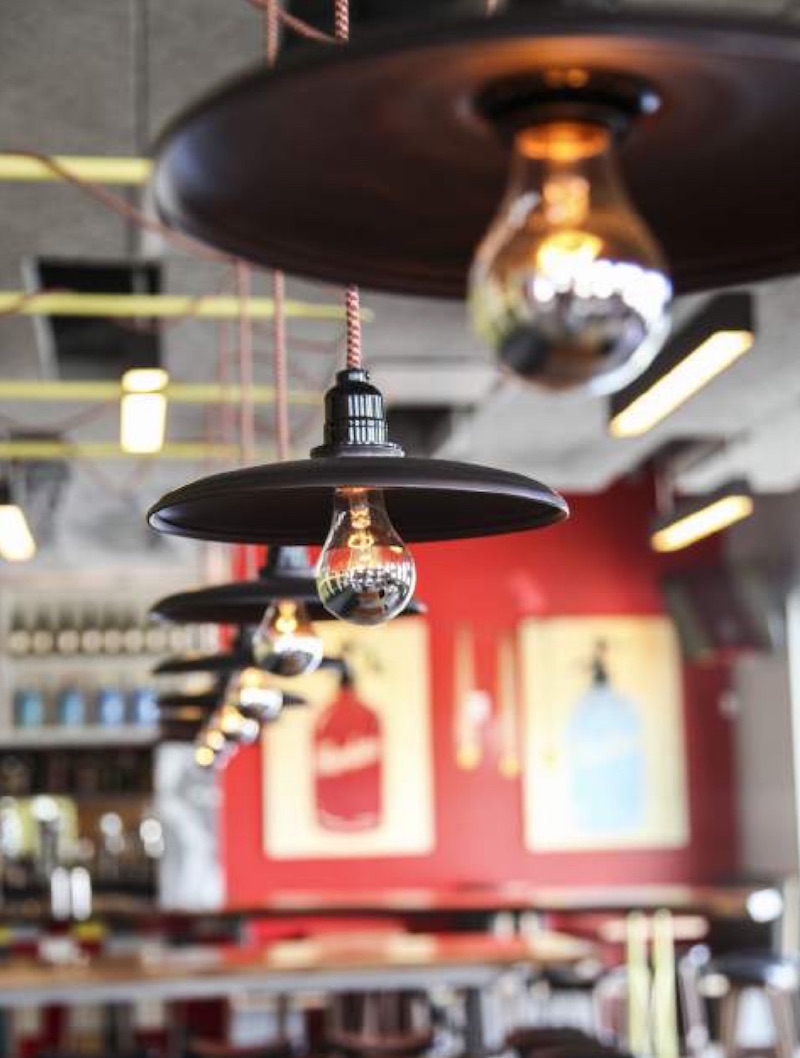 South Lamar's quirky character is perfectly paired with Spain's vibrancy and color. Barlata's interiors are as bright and unique as its patrons and its staff. Flashy primaries, unique materials and yummy tapas, need we say more?
Olé!
This article was originally published in the 2015 Winter Edition of VETTA Homes Magazine.