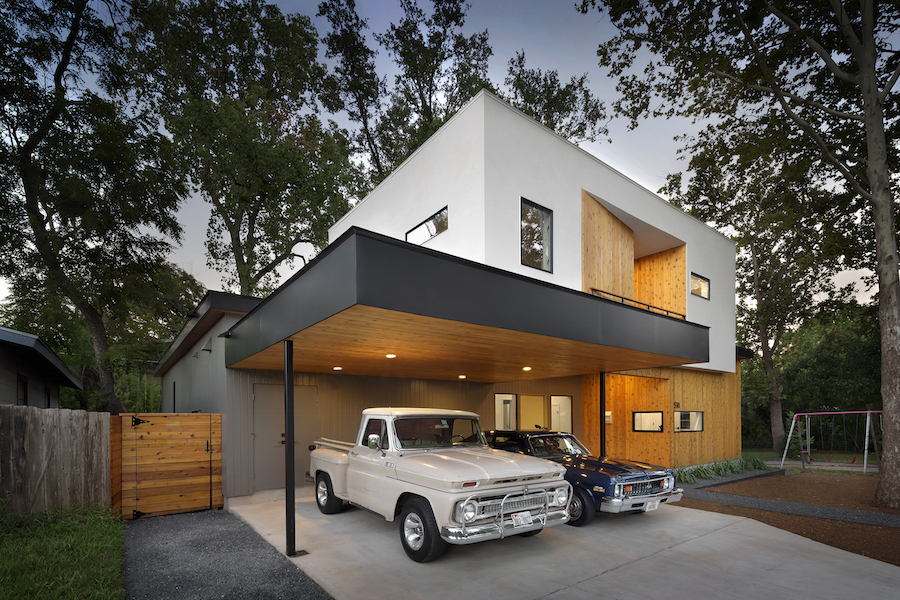 04 Jan

Around A Mighty Oak: A Gorgeous Tree House with Deeply Rooted Modern Architecture

The Tree House gets its name from the property's primary live oak tree, which served as the focal point for this development. Each space has a special relationship to this central element, creating a unique connection between the indoor and outdoor realms. With finely detailed materials and finishes, this two- story modern architecture masterpiece by Matt Fajkus Architecture is the perfect balance of "sophistication and restraint."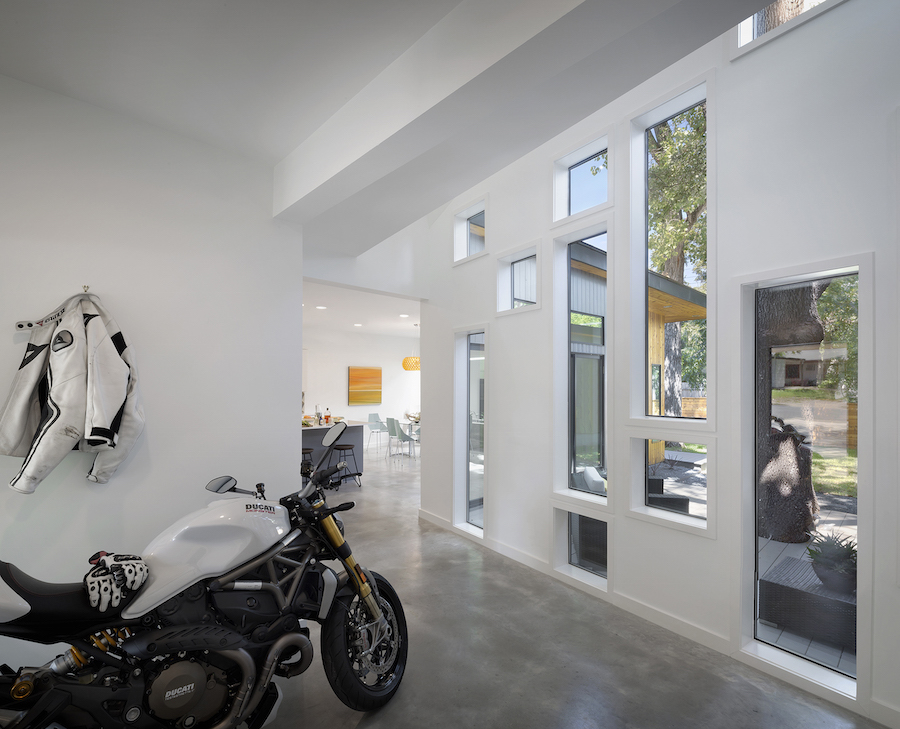 Around the backside on the ground level, two single- story wings wrap around the main live oak. A tall, two- story "window wall" maximizes the use of inexpensive windows to frame various views of the tree while creating a rich elevation and allowing for daylight to harvest in the entry zone. The upper portion of the wall is tapered back to allow the tree canopy room to extend and grow.
ANOTHER FAVORITE: House On The Corner: A Beautiful Yet Substantial Retreat by LaRue Architects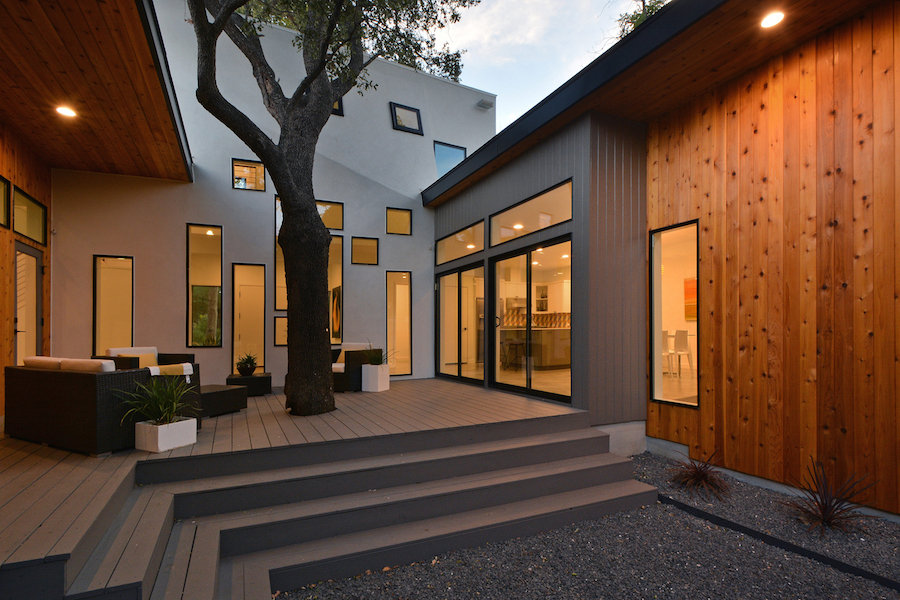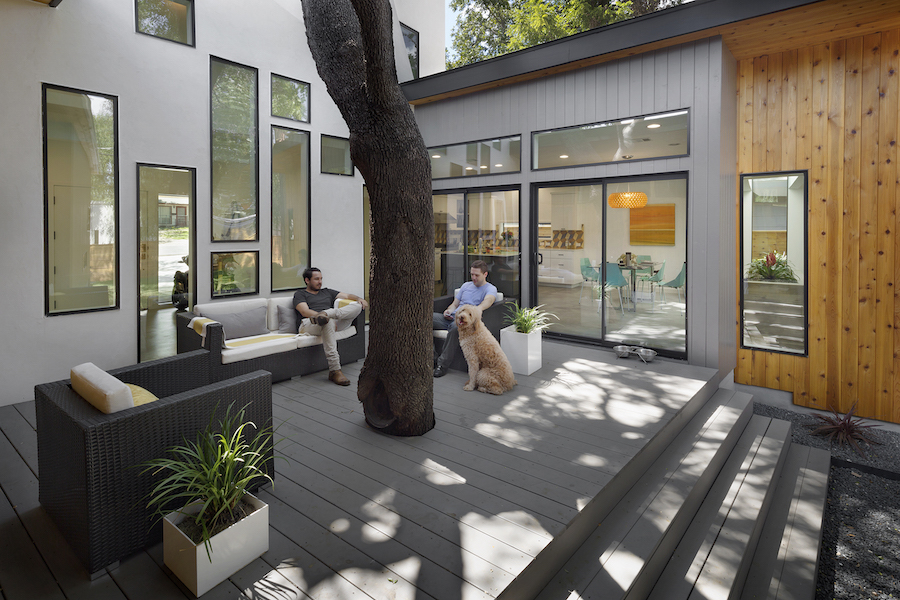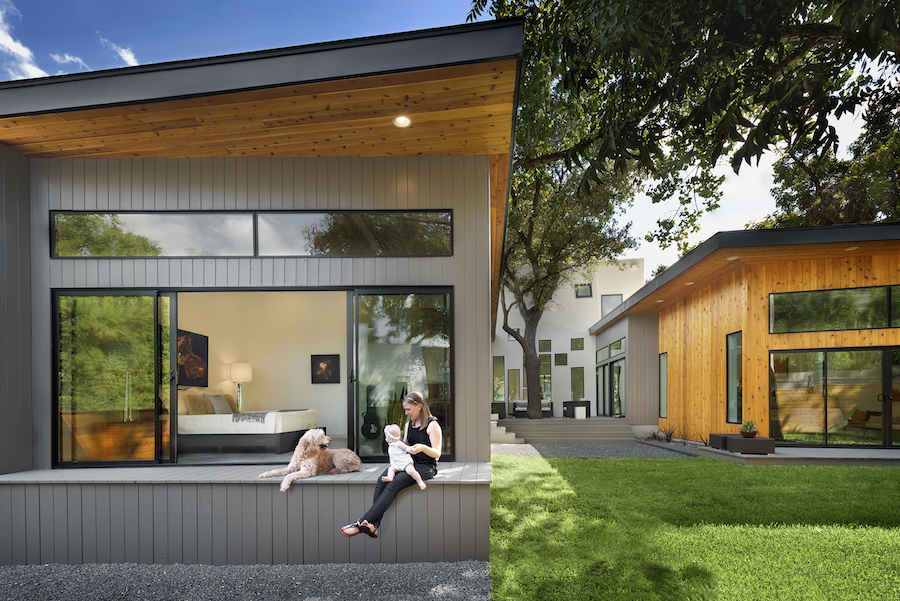 Walking through, clearly structured zones of public and private function provide an organized flow. There is more than one type of opening in every space to allow for various connections to nature. The design welcomes plenty of direct and indirect natural lighting with windows that act as playful apertures. These thoughtfully placed works of art activate the courtyard space at night and showcase the preserved live oak.
Continuing the indoor and outdoor connective theme, the master suite is as much about its opening to the small yard as it is about the enclosed space it captures. There is a tongue-and-groove wood ceiling. This accent continues to the exterior soffit, blurring the lines between inside and outside.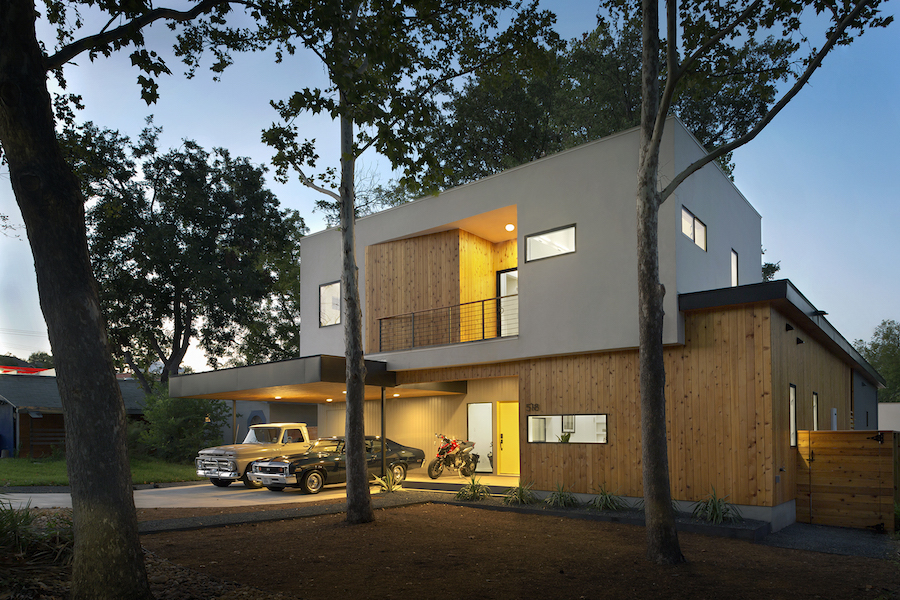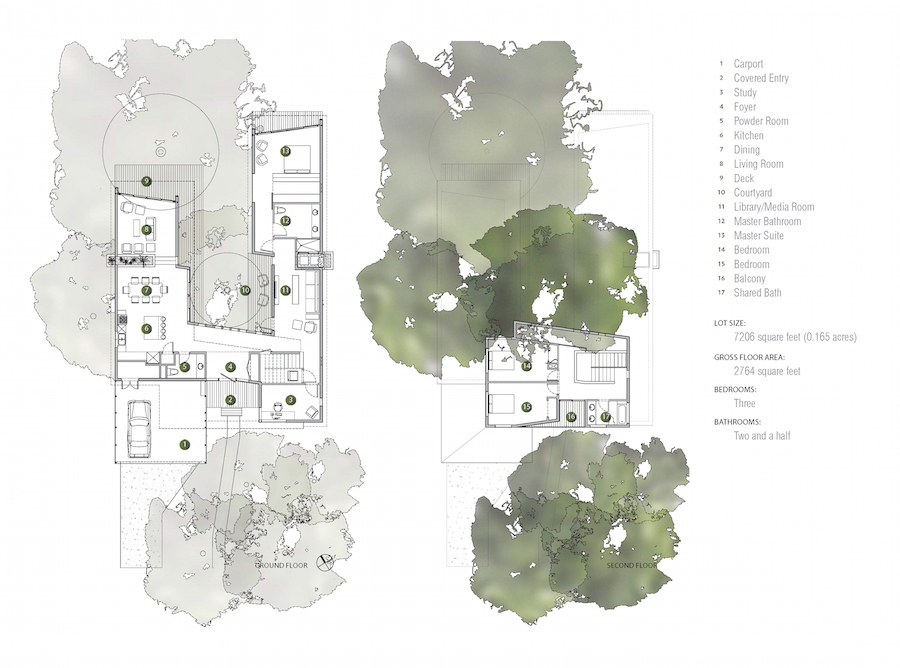 The courtyard provides a perfect spot for entertaining. Spanning around the tree terraces down to the yard, it acts as a natural amphitheater for gatherings and performances within the wings of the house. The deck becomes a stage, and the surrounding grassy area an excellent space for spectating and mingling.
RECOMMENDED: Tour the Dexter Residence: Inside Stuart Sampley's Pristine, Mid-Century Modern Gem in Zilker
It's a home to be shared. From the inside out, Tree House is a uniquely balanced setting that juts and pulls back in all of the right places. Matt Fajkus Architecture's design fosters comfort, the creative use of natural lighting and blends natural and man-made elements to create an aesthetically pleasing, functional dwelling.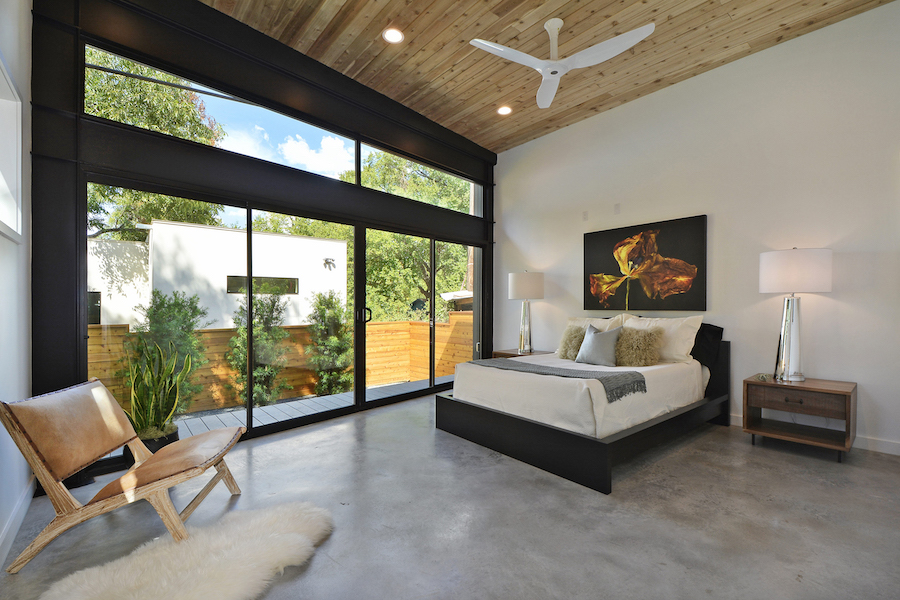 QUICK FACTS:
Project Name: Tree House
Architect: Matt Fajkus Architecture
General Contractor: Brodie Builders
Location: Austin, Texas
Area: 2,764 sq ft
Completed: 2014