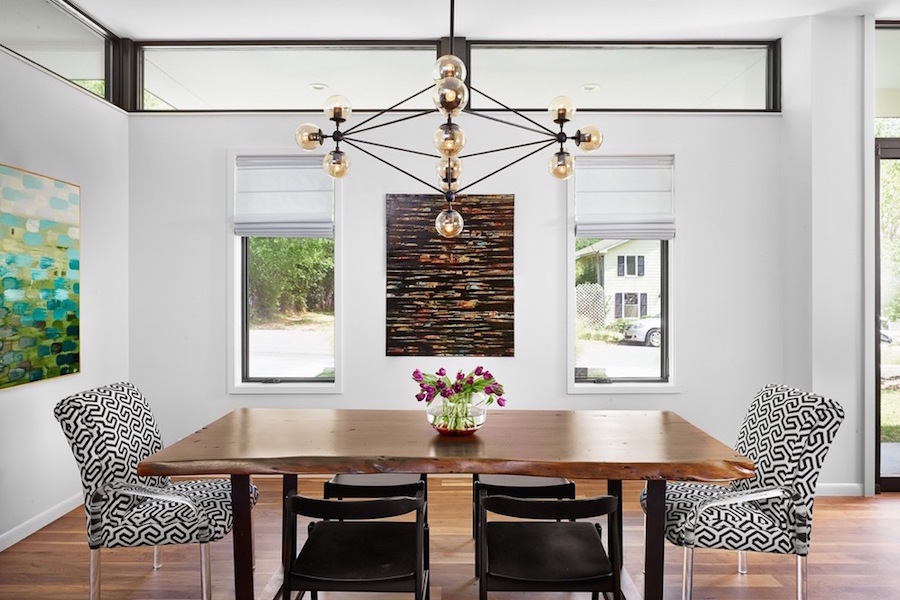 20 Jan

Tour the Dexter Residence: Inside Stuart Sampley's Pristine, Mid-Century Modern Gem in Zilker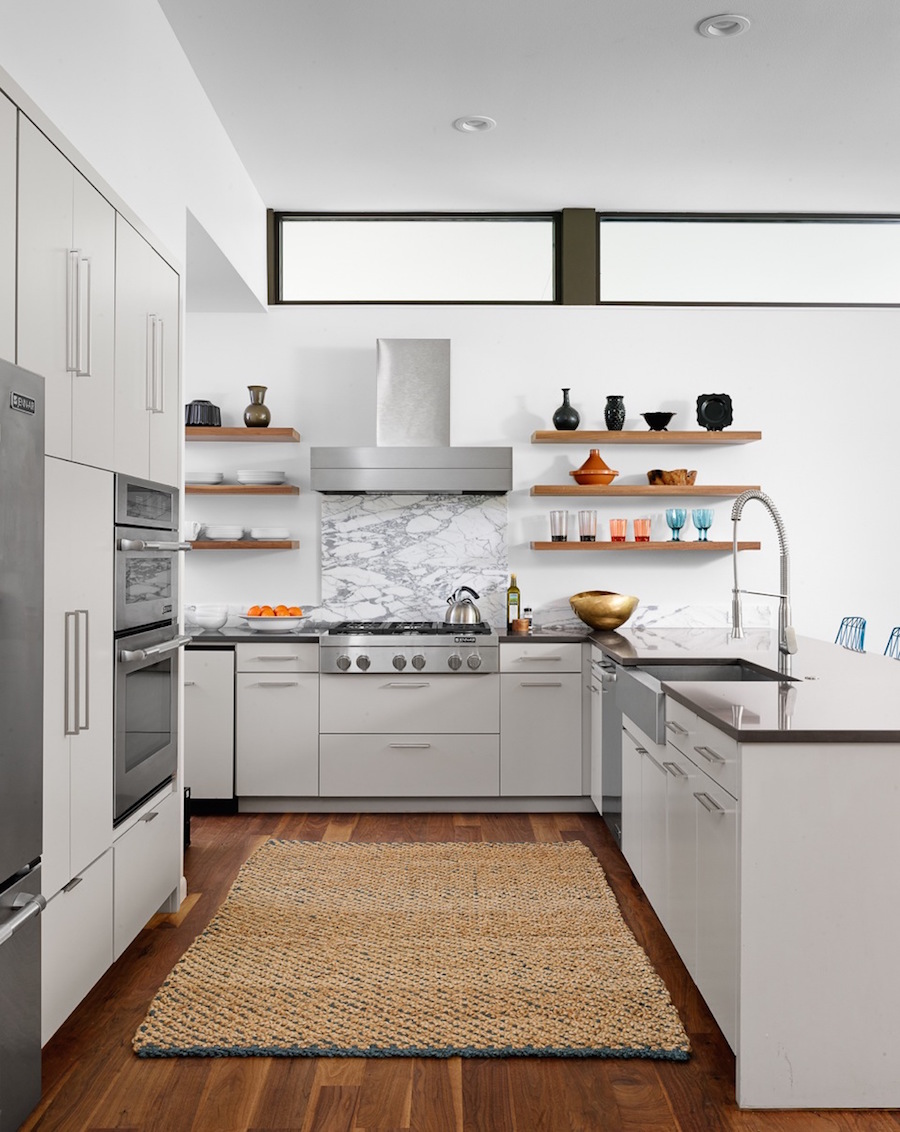 Architect Stuart Sampley is proud to be an integral part of the evolution of Zilker, one of Austin's most beloved neighborhoods, transformed in recent years by stunning modern architecture. His clients are aware of his knowledge and understanding of the changing climate in the community and appreciate his respect for the aesthetics of all its stylish neighbors. "I grew up in a modern house, and I like the culture and the people who live in Zilker. Stuart understood that," says Joi Jones of why she moved to the neighborhood with her family and chose Stuart Sampley to design her 3,200-square-foot house, the Dexter Residence.
YOU WILL ALSO ENJOY: Bringing the Outdoors In: A Vision of Glass and Greenery in this Modern Home in Central Texas
Featured in the 2014 AIA Austin Home Tour and the Austin Modern Home Tour, the Dexter Residence bridges past and present with simple volumes and a restrained palette of concrete, glass, and stucco.  With its flat roof, clerestory windows, and one-story façade, the house takes cues from other gorgeous mid-century modern houses in its neighborhood. Inside, form and function collide, as uncomplicated living, dining, and kitchen areas are bathed in reflected natural light from clerestory windows.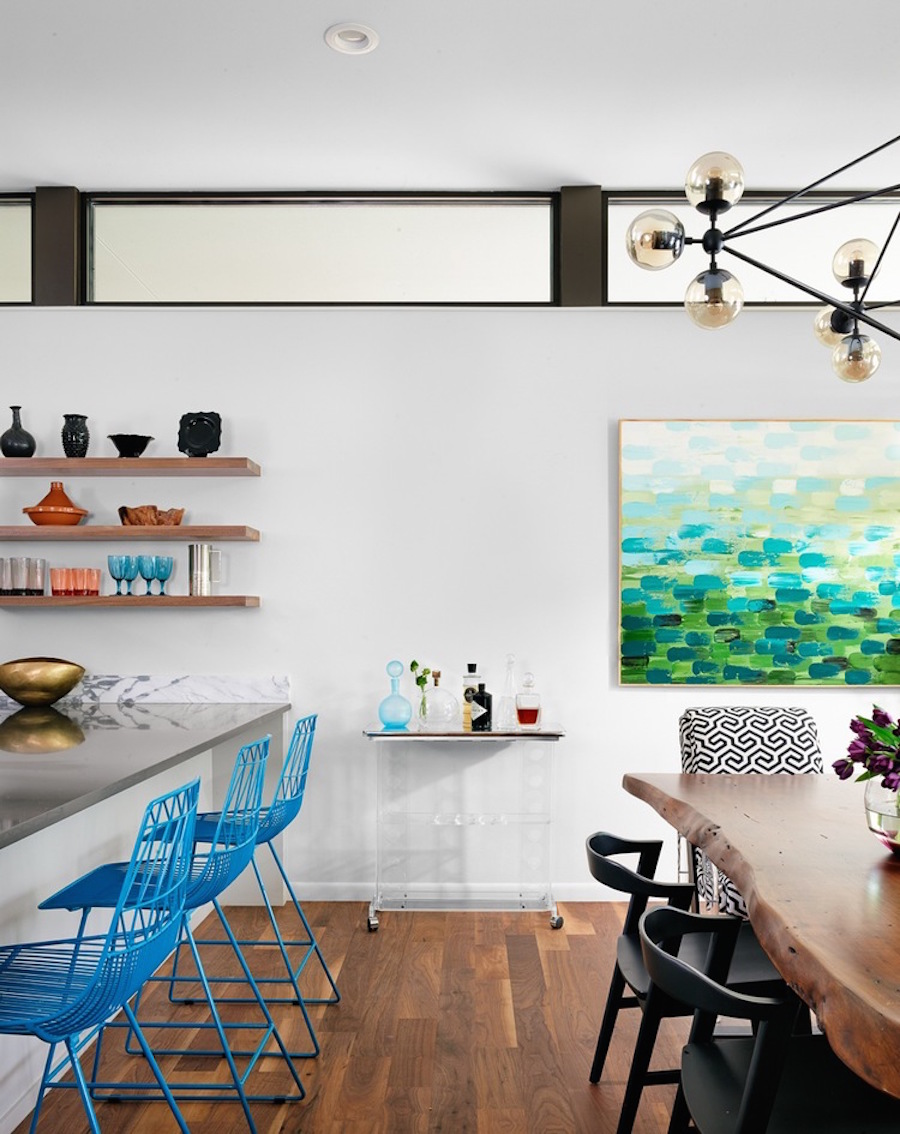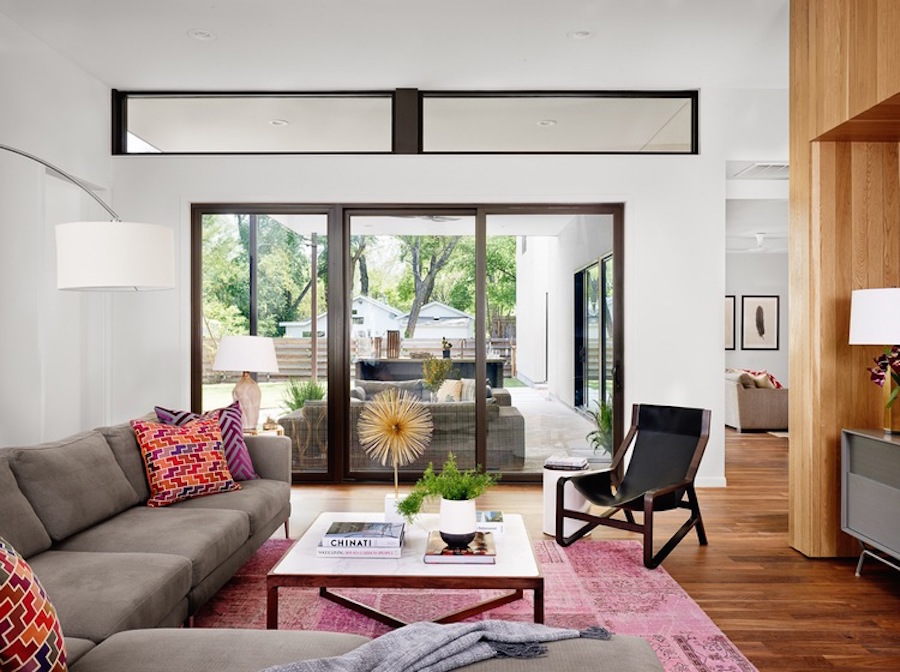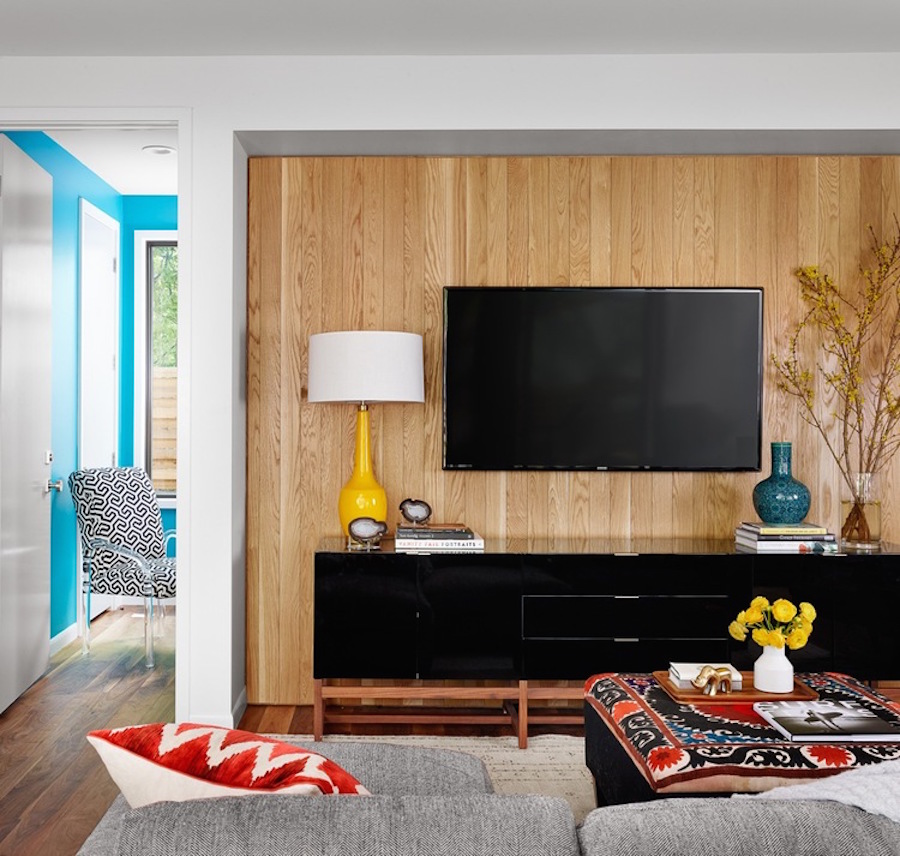 "The design of the house is rooted in mid-century modern principles," says Stuart, "but taller." He's speaking of the flat roof coupled with some surprisingly high ceiling heights, from nine to 11 feet in some places. Although its façade hides its size, the home features lofty interior spaces, bathed in natural light. Another great element is the sheltered backyard courtyard, undetectable from the street. "I love the way the house is oriented away from the street," says Joi. "We spend a lot of time outside enjoying our covered patio." The house was awarded a 5-star rating by Austin Energy's Green Building program.
Meanwhile, the house, which was designed with efficiency in mind, was awarded a 5-star rating by Austin Energy's Green Building program.
Photography by Casey Dunn