30 Mar

A Stylish Modern Dwelling on Barton Boulevard

One of our favorite Austin architects, Stuart Sampley has taken a big part of the evolution of Zilker, one of Austin's most beloved neighborhoods. The community's transformation has been defined by the emergence of stunning modern architecture in recent years, a phenomenon Sampley has taken part of, with projects such as this beautiful dwelling on Barton Boulevard.

Employing a mid-century modernist ethos and receiving a 5-star rating is the Barton Blvd. Residence. In true Stuart Sampley spirit, the house takes its cues from the neighborhood with an updated spin. A restrained palette of stone, steel, and walnut grace the simple volumes of this house, which, like the Dexter St. Residence, has a one-story façade hiding generous space oriented to the back. Perched above the Umlauf Sculpture Garden, the back volume is clad in milled steel that will patinate over time.
This residence was designed by Stuart Sampley Architect and built by Redbud Custom Homes. Interior stylings by Rebekah Gainsley of Little Pond Design.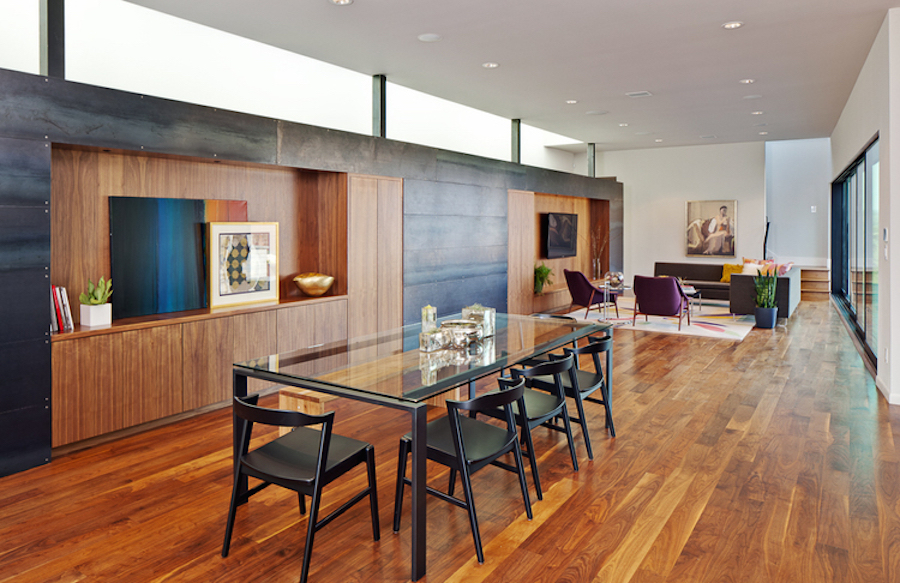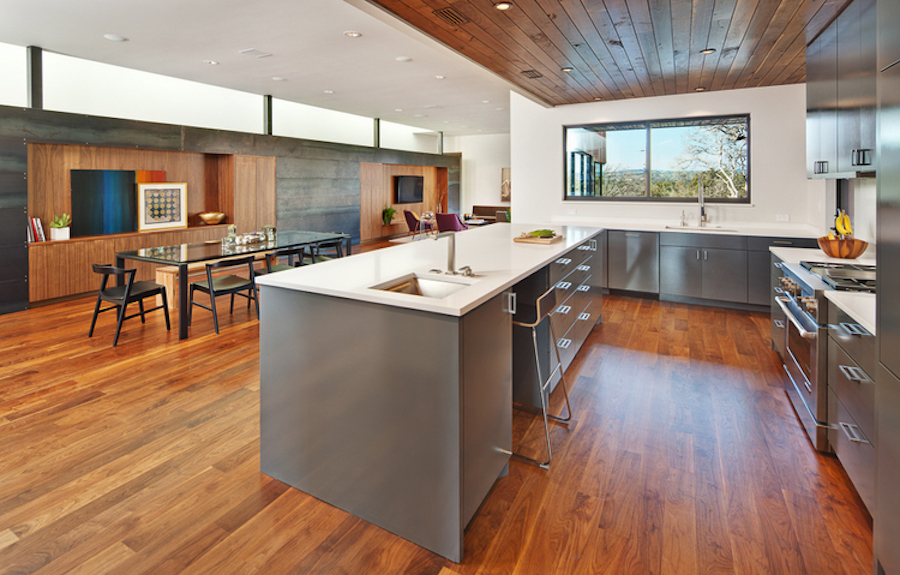 YOU WILL ALSO LOVE: Tour the Dexter Residence: Inside Stuart Sampley's Pristine, Mid-Century Modern Gem in Zilker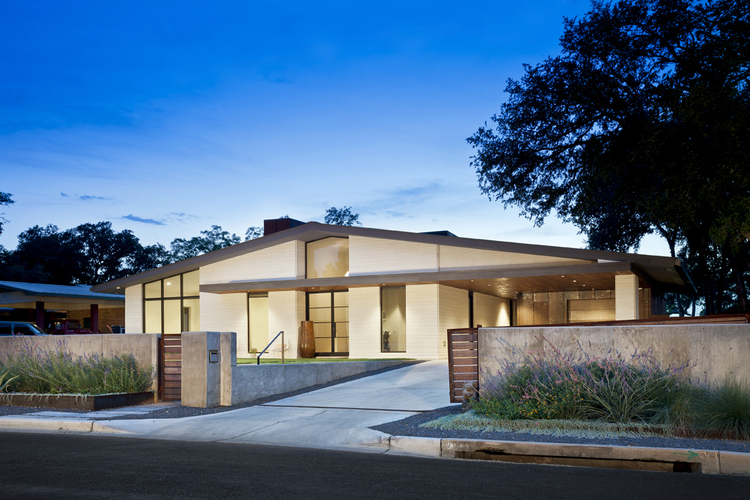 A small, chimney-like form on the roof gives a hint of the bold, steel-clad rectangular volumes in back. There, oriented to the north and perched above the Umlauf Sculpture Garden with views of Zilker Park, the shape of the house asserts itself. Exposed to the elements, the steel will evolve and adapt to its environment over time.
Inside, form and function collide, as uncomplicated living, dining, and kitchen areas are bathed in natural light from clerestory windows on the south side. A 30-foot-wide sliding wall opens up to the pool and courtyard. Tethered to the ceiling with four, slim metal columns, a sculpted, walnut-and steel-clad divider separates the hallway and private spaces from the public area. Bedrooms are located on the south side of the L-shaped plan, with the master suite on the west to capture views. A roof deck offers more opportunities to experience the view.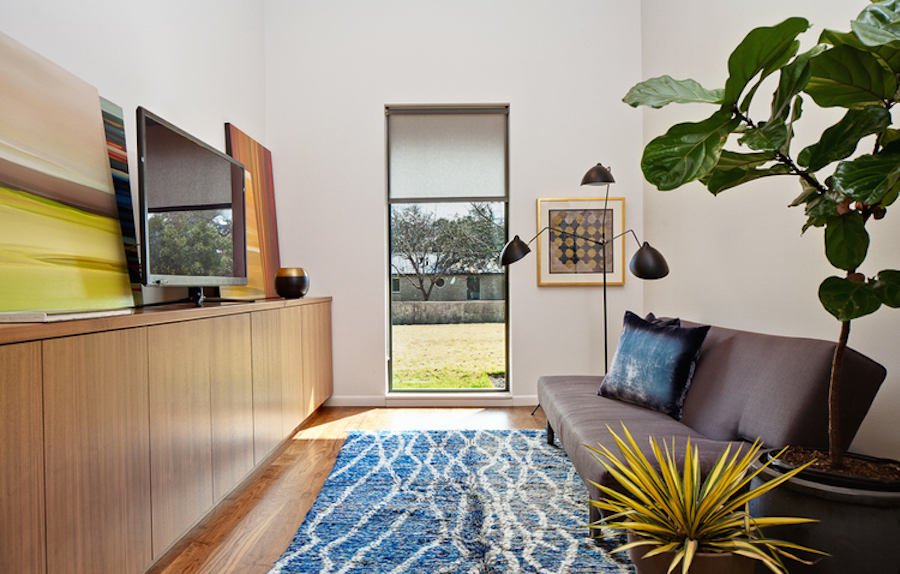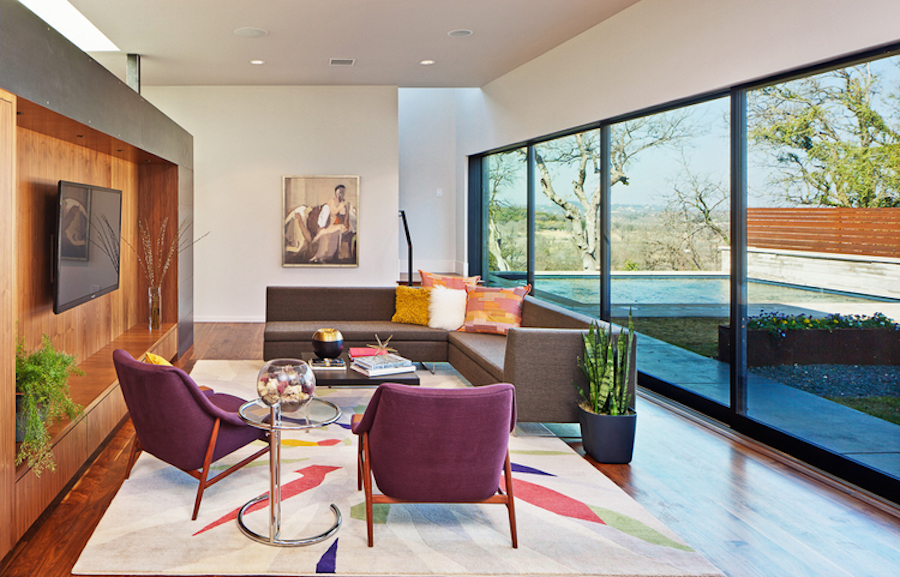 This project was originally featured in the 2014 Interiors Issue of VETTA Magazine.