30 Jul

Wild Modernism in Vertou

Beautifully fusing form, depth, and texture, the Western French countryside is adorned with the 'C&T.B House', by architecture studio Atelier MIMA. The talented design studio designed this minimalist wooden home with a harmonious relationship with its natural surroundings. The stunning dwelling makes a quiet statement amidst the green landscape of the countryside town of Vertou, France. Built with minimal environmental impact, the residence has a simple form clad with vertically-aligned timber panels.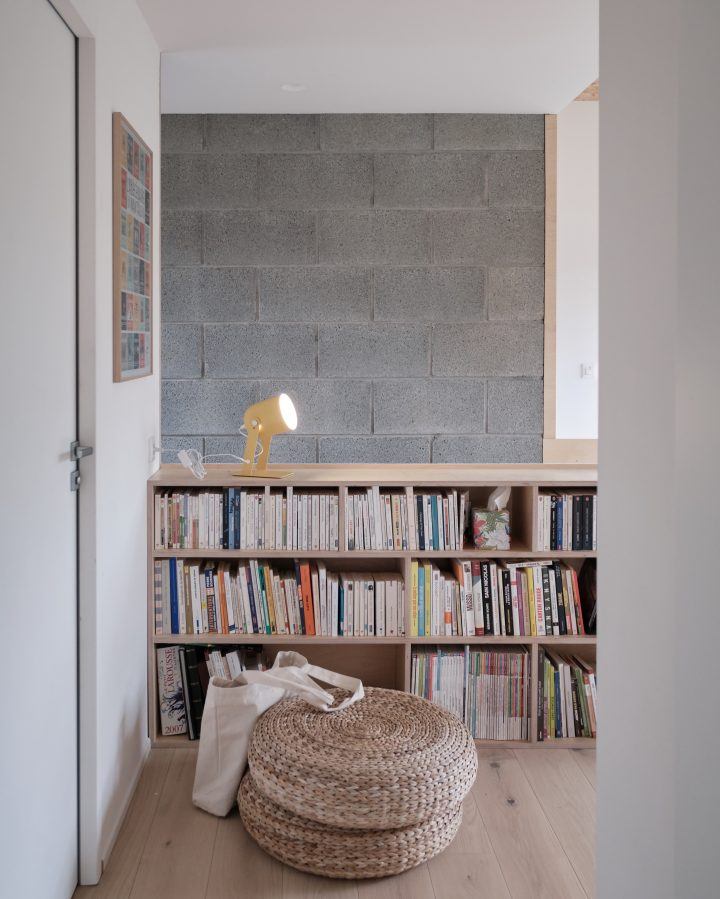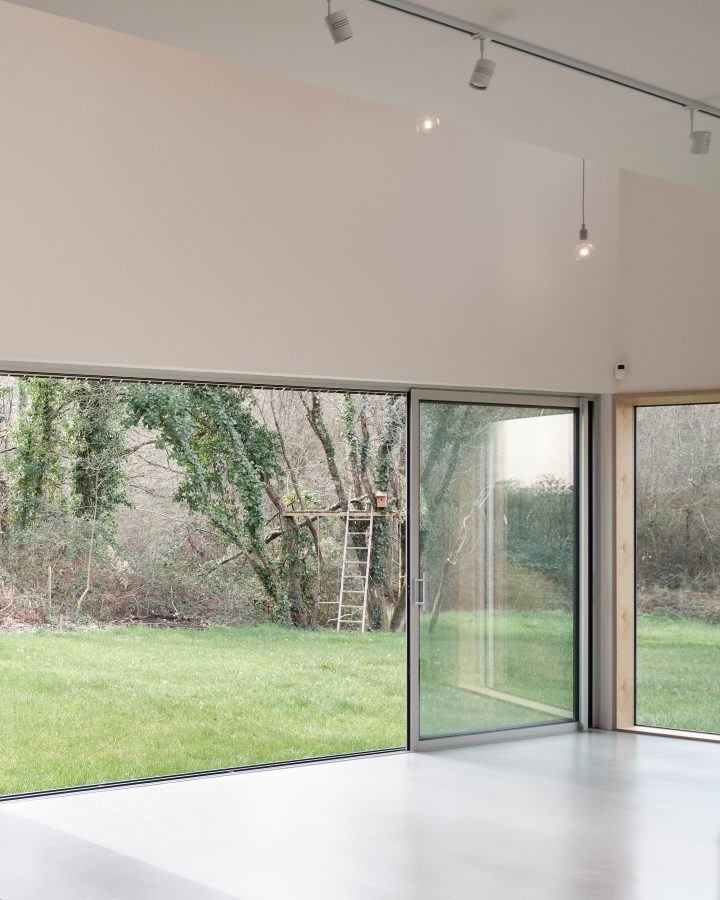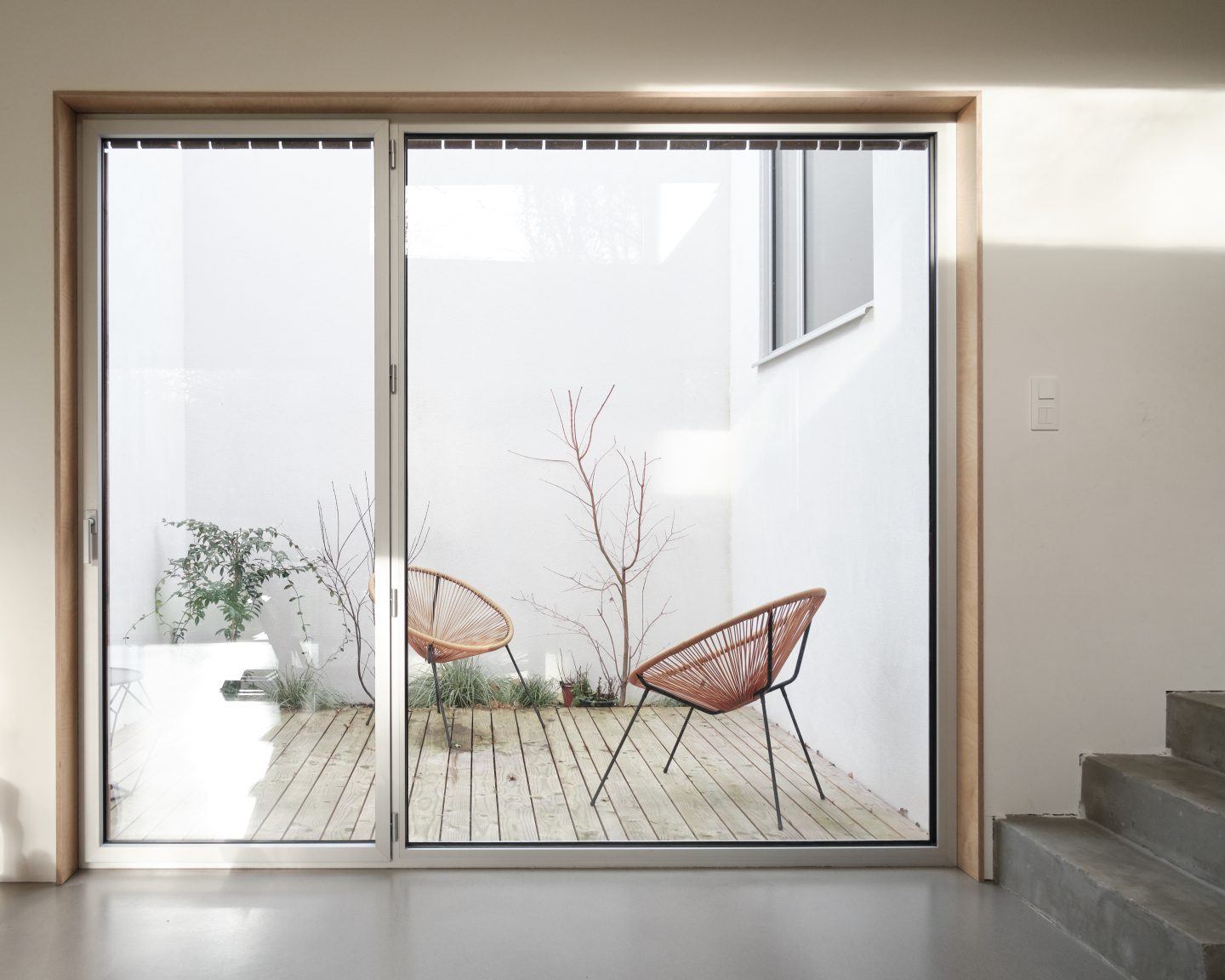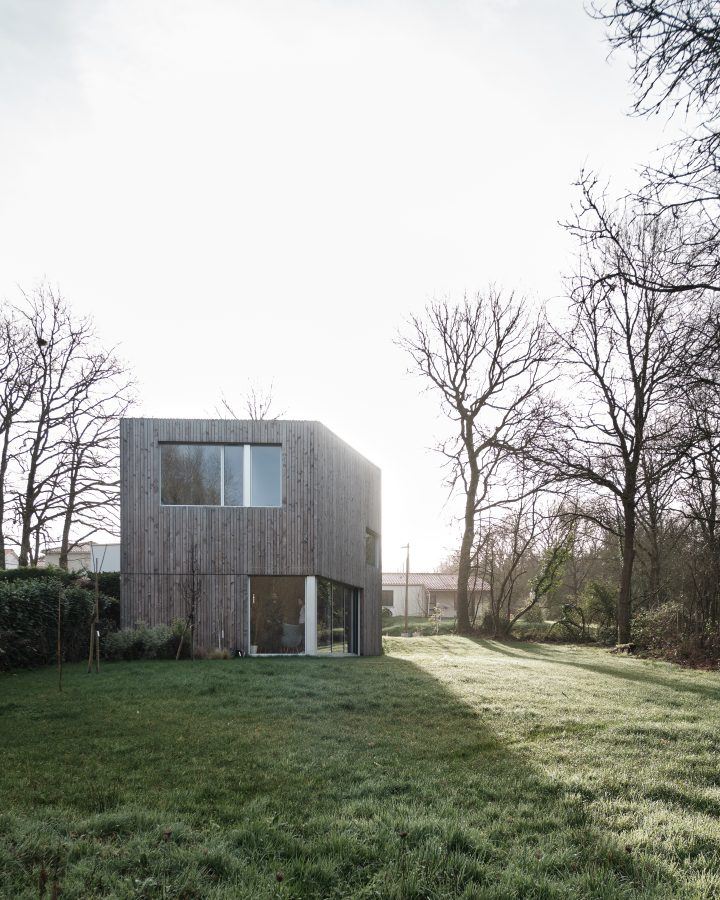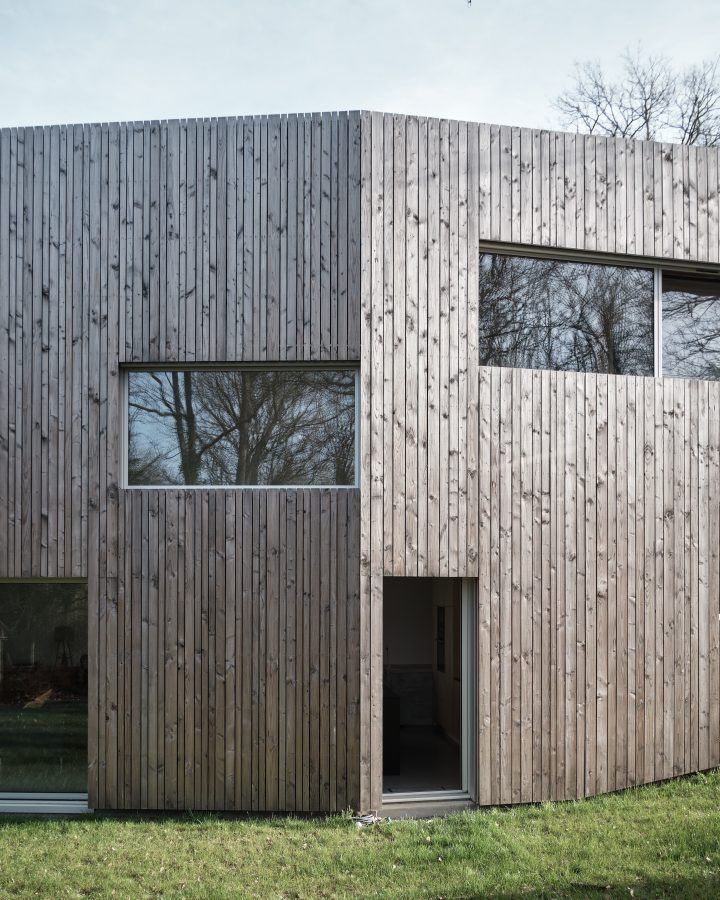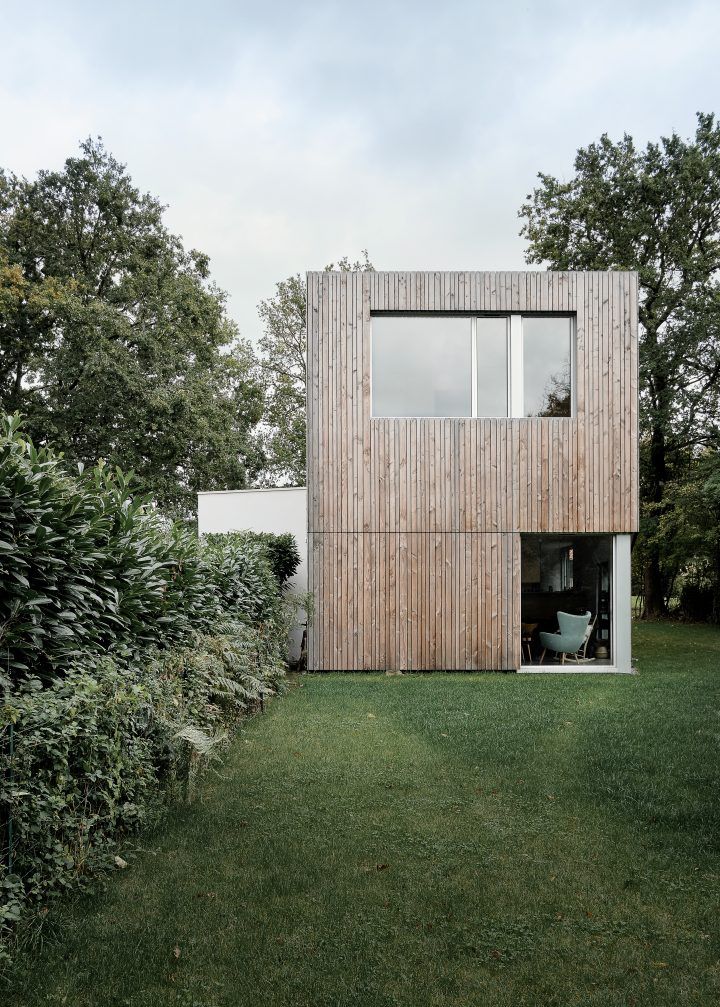 The firm describes the home as "a textured and folded volume housing a combination of generous, fluid, and layered spaces. The composition of the interior spaces takes advantage of a volumetric overlapping of the rooms, allowing the amplification of the volumes and the staging of the bucolic environment." The different spaces are united by a hollow which links the living room, kitchen, office, mezzanine, and bedrooms, "giving the impression of living in a folded and dug mass, brushing against the nearby wood."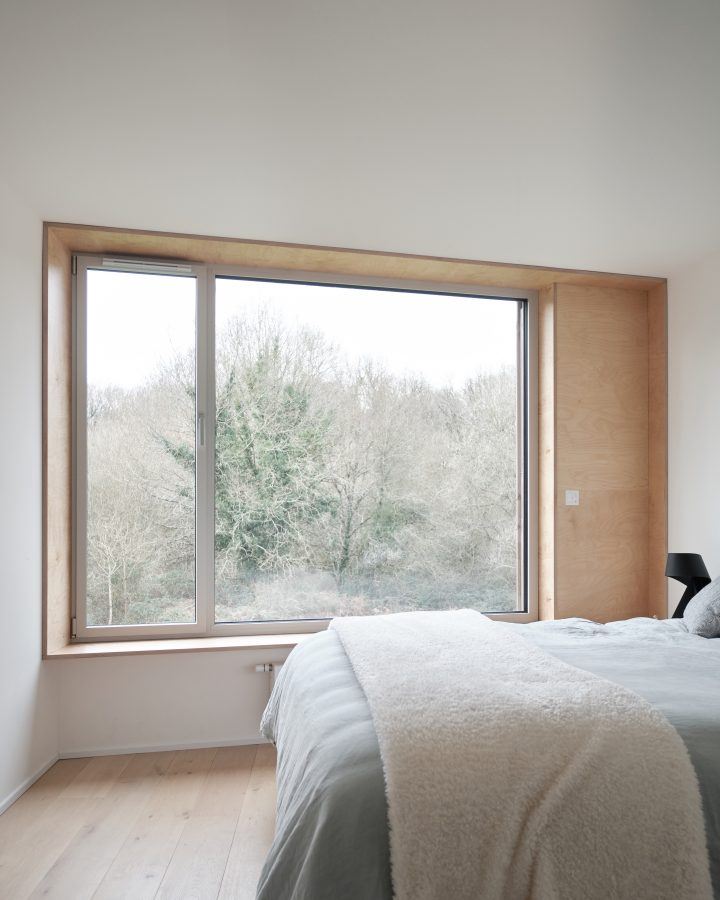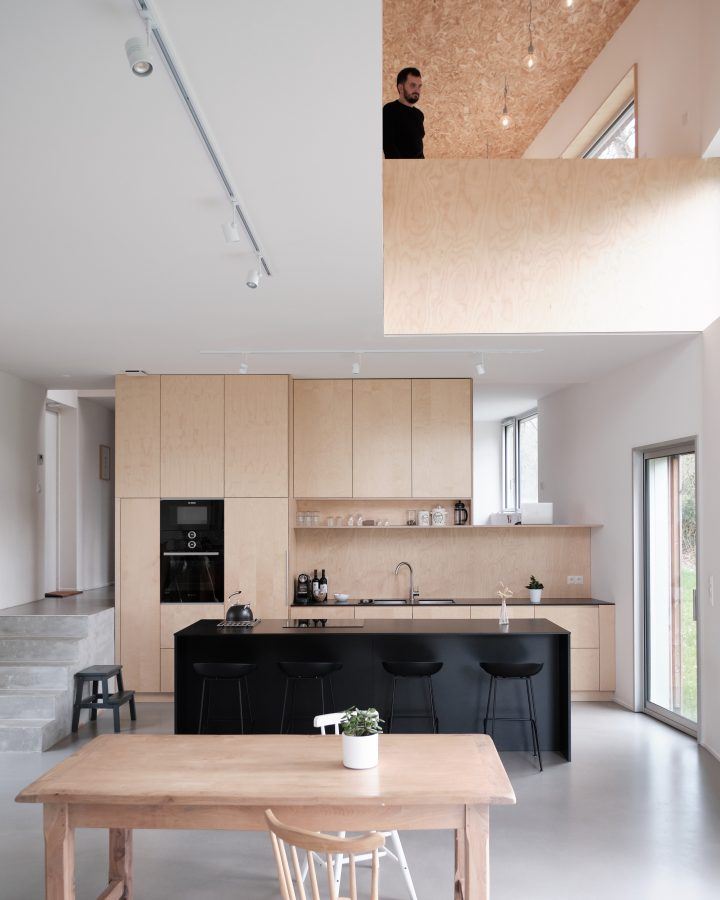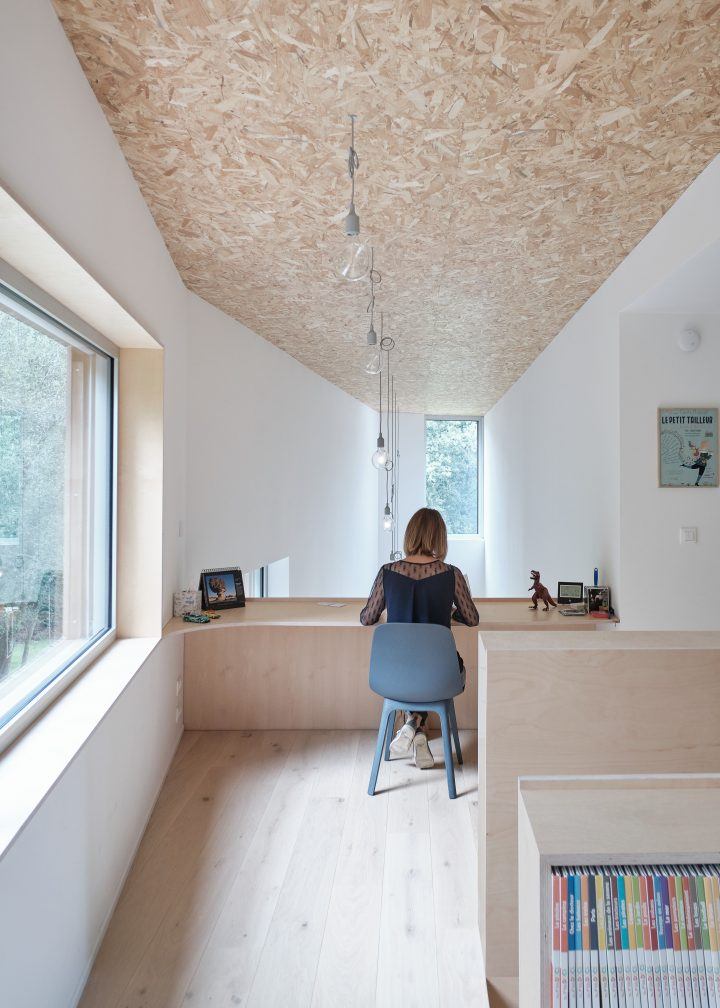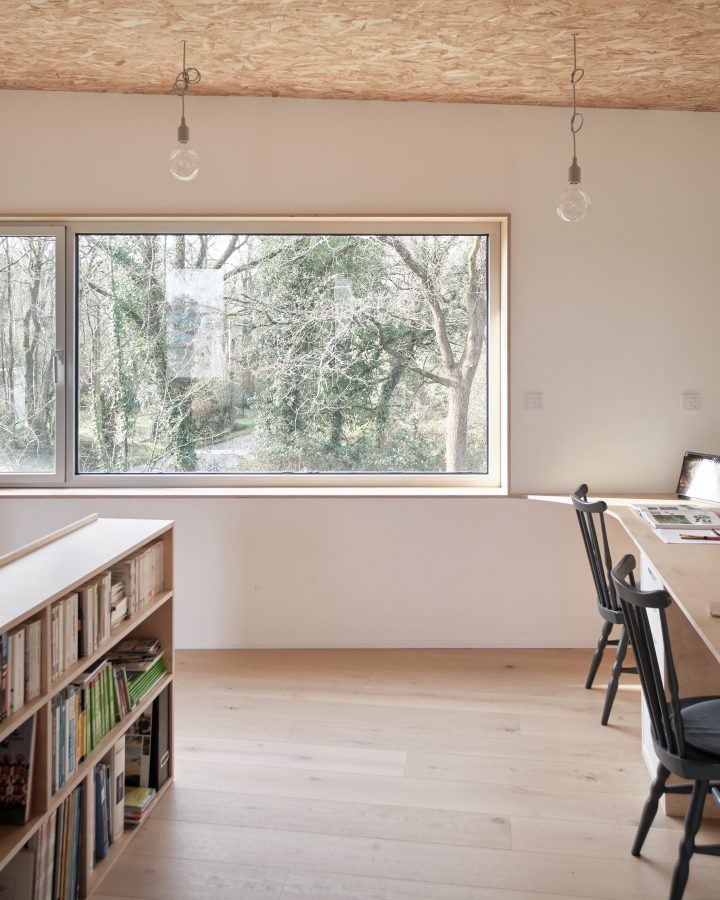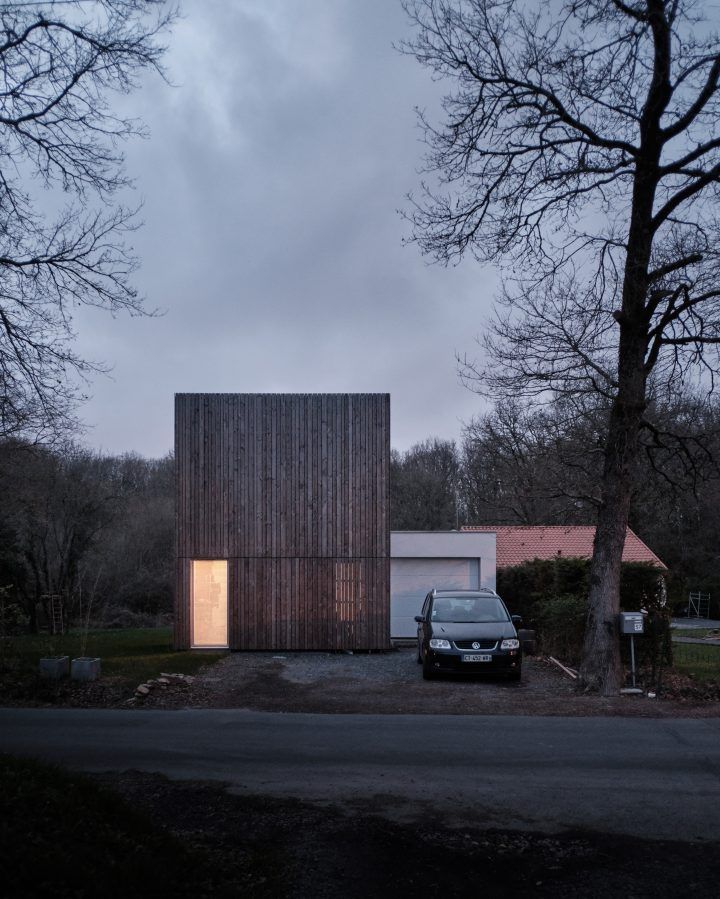 The building's facades are punctured by large openings that allow natural light to flood into the minimalist interiors while framing views of the greenery surrounding the residence. The result is an airy home tinted with a warm and inviting atmosphere throughout. Interior features include white walls, polished concrete floors, and pale wooden cabinetry; upstairs, a more rustic tone is created by wooden flooring and exposed concrete bricks.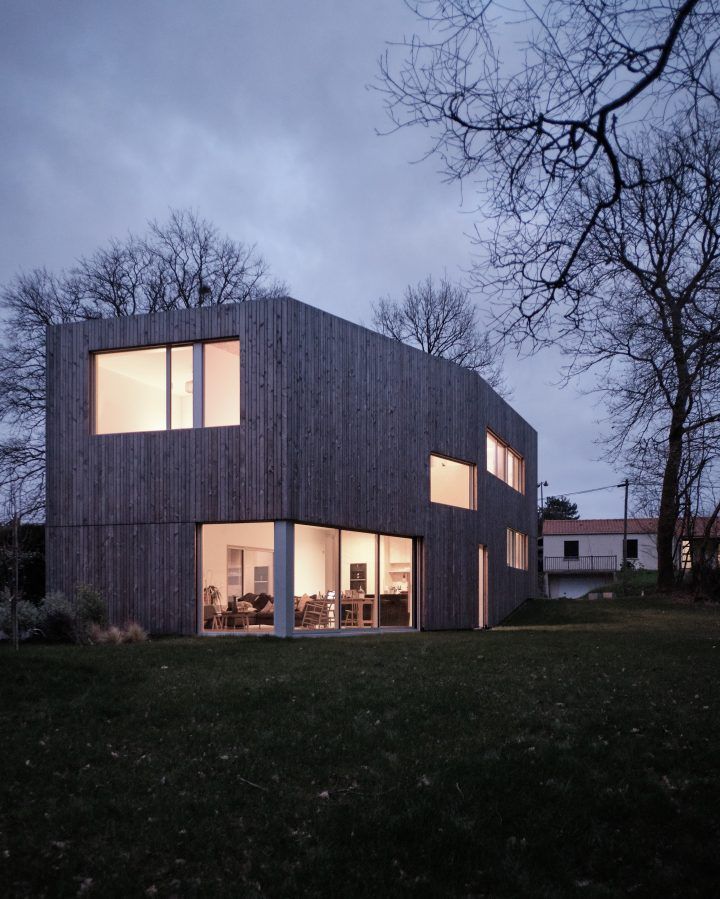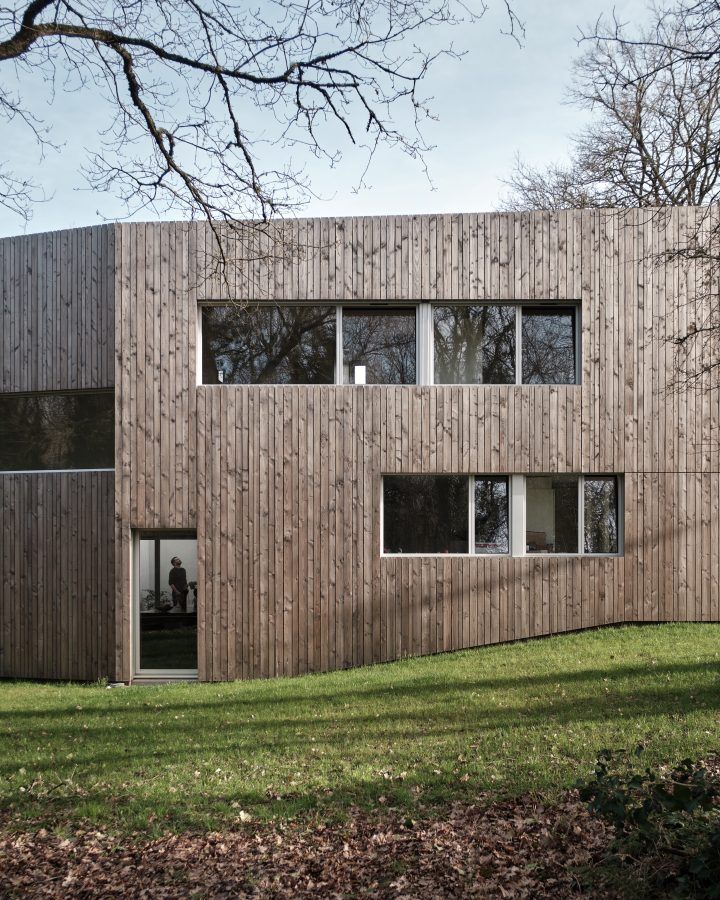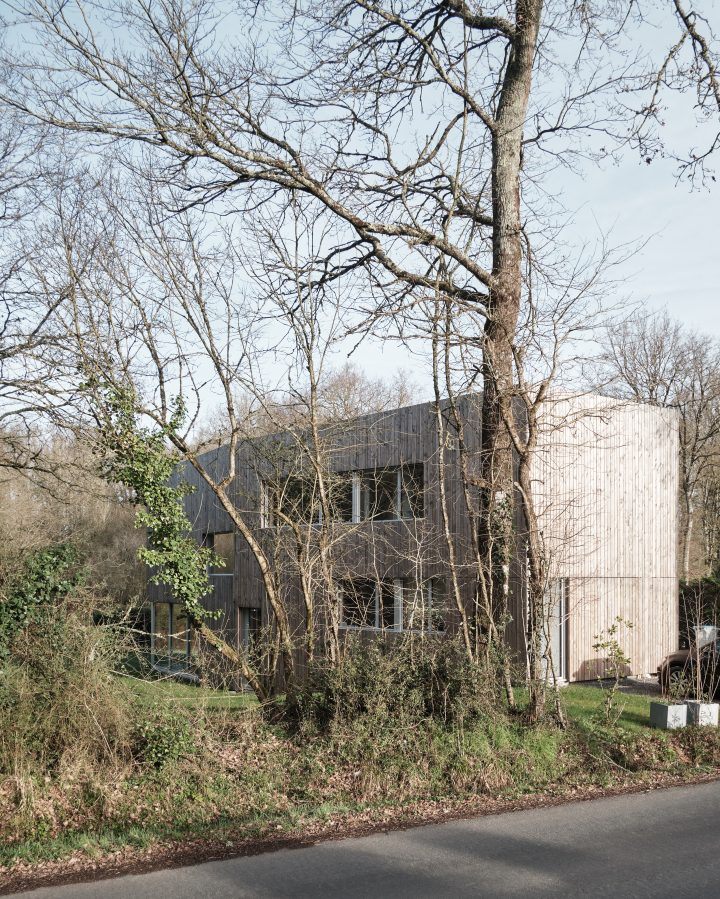 All images © Atelier Mima