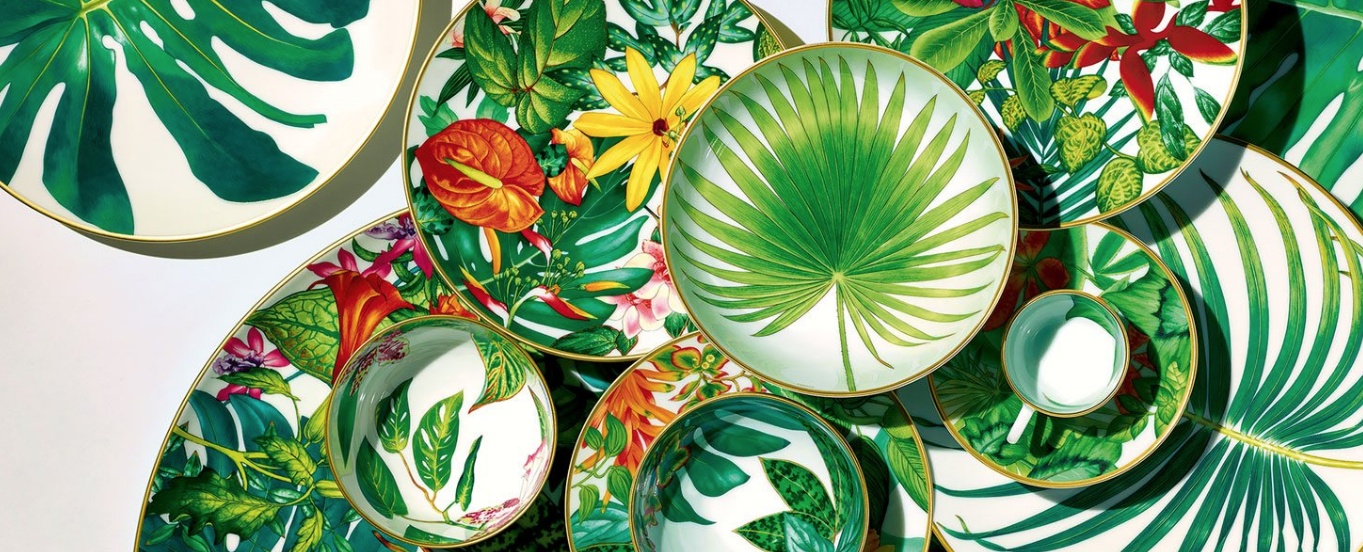 02 Jul

Wild Beauty Captured in the Latest Collection from Hermès

In a refreshing iteration of tropical beauty, Hermès has launched Passifolia, a sweeping new collection of tableware that celebrates the wild beauty and richness of nature. Featuring an encyclopedia's worth of exotic plant species, every element of these tableware pieces is a unique work of art—from a bowl with a single palm frond to a platter teeming with orchids. Benoît-Pierre Emery, creative director of Hermès Objets et La Table, tapped artist Nathalie Rolland-Huckel, who is renowned for her skill with porcelain, to collaborate with him in a quest to "rediscover the richness of the floral world, plants, and leaves, intimately intertwined." So lifelike are the resulting patterns' re-creations of organic intricacies, you just might decide to forego the real floral centerpieces altogether.
In true Hermès form, the beauty of the collection belies the years of experimentation and attention of detail that went into producing such intricate and varied patterns. "An important aspect of this collection lies in alternating rhythms," explains Emery. "Sometimes the vegetation is extremely dense and spreads out like camouflage, covering the entire piece inside and out, and sometimes it is more isolated. Certain elements, such as the large leaves on the dinner plates are given a far more minimalist treatment."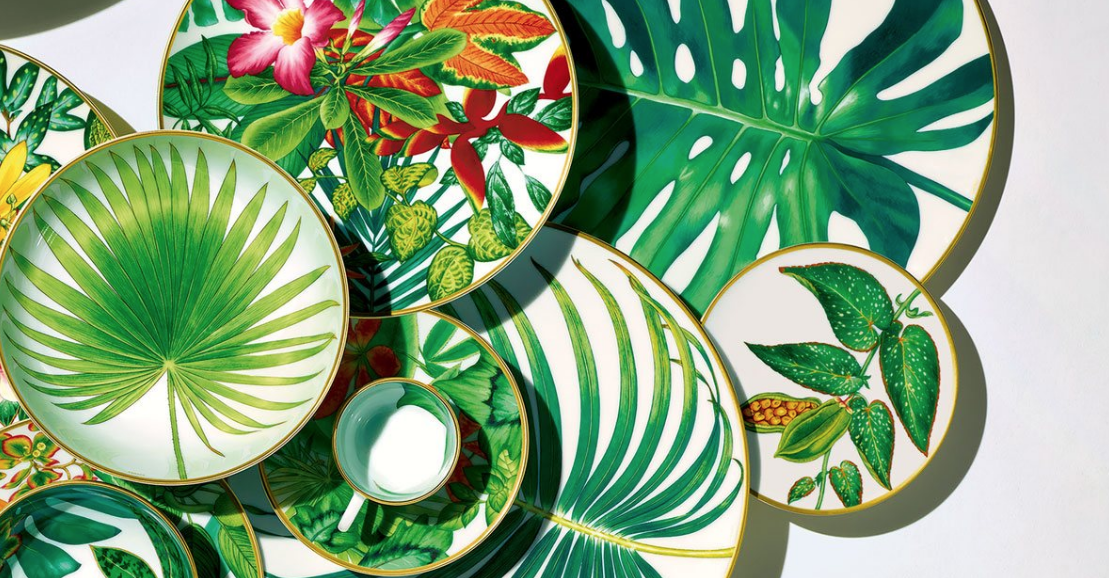 Ranging from the delicately speckled pink orchid petals to a bold green palm frond, the 30-piece collection's patterns provide for limitless options for setting the table. That kind of variation required 32 colors and 15 shades of green and presented a challenge even for the extraordinarily talented artisans who paint each leaf in Limoges. Although there's an overall appearance of a jungle, accentuated by the plant life climbing out of the insides of teacups and curving around edges of the forms, no single environment or place provided the inspiration.