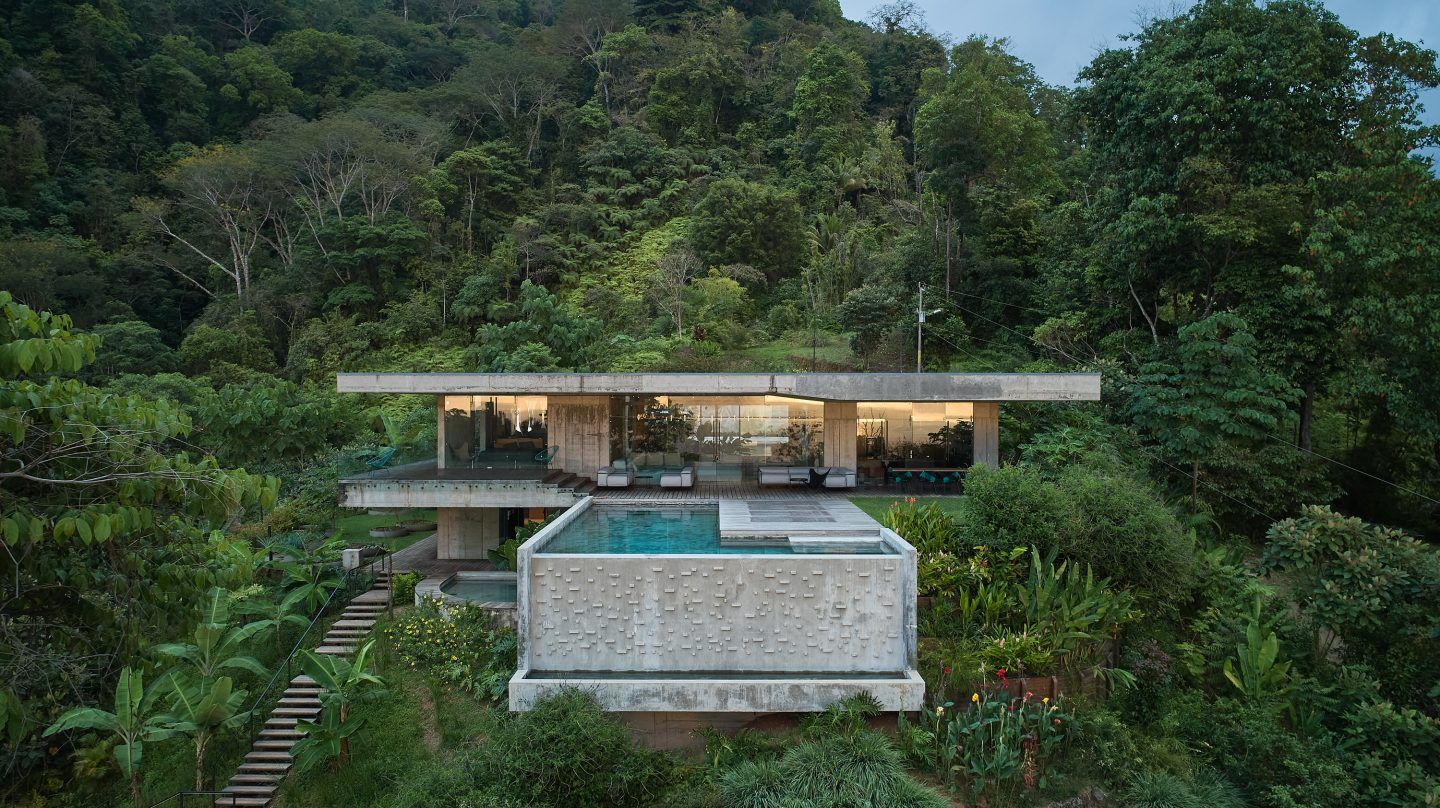 30 Jul

Tropical Luxury in Costa Rica

Join us on a tropical escape to Puntarenas, Costa Rica, to explore the 'Art Villa', a majestic concrete structure situated on a hillside location, envisioned by Czech architecture studios Formafatal and Refuel Works. Embedded into its local and cultural context, the elevated structure features charming and luxurious spaces with sweeping views of the Pacific Ocean beyond.

The villa is part of a secluded resort above the Playa Hermosa beach in the Costa Rican town Uvita. With its unique architecture and an expanse of verdant flora, the two-story villa holds a prominent spot on the site. The structure is equipped with five bedrooms with private bathrooms, a foyer, the main living room, a kitchen with a dining room, and a large infinity pool hovering above the terrain. In the basement, a playroom for children, a gym, a dance hall, a walk-in closet, a laundry room, and utility rooms complement its luxurious offerings. 

The project comprises multiple raw concrete walls, steps, and roofed terraces throughout, softened by the lush tropical landscape. The lavish greenery includes achiote, banana plants, coconut palm trees, mango trees, papaya, and less known local plants.