23 Nov

Step Into the Waverly Residence

Ehrlich Yanai Rhee Chaney Architects, winners of the 2015 AIA National Firm Award, designed and brought to life with the Waverly Residence a vision where they sought to 'experience the outdoors from within'. The home was commissioned for a young couple in the century-old neighborhood of Palo Alto, California, and includes a 5000 sq ft main structure and a 1,700 sq. ft additional back house that sits on a half-acre site. Join IDF as we explore the details of this design.

The residence is a three-story level, each embracing unique elements while still coming together to create contrasts that permit the home to stand out. The ground floor volumes wrapped in an elongated Danish hand-fired brick, emphasizing the horizontality of the architecture that lays solidly on the land. Bronze-trimmed ceiling planes slide between the brick masses, and floor-to-ceiling glazed openings are captured by thin-profiled bronze frames.

Creating a variance from the grounded brick volumes, the second floor is arrayed in stainless steel panels and oversized aluminum-framed windows. The surrounding oak-tree canopies of the site provide a nest for the lightness and openness of the second floor.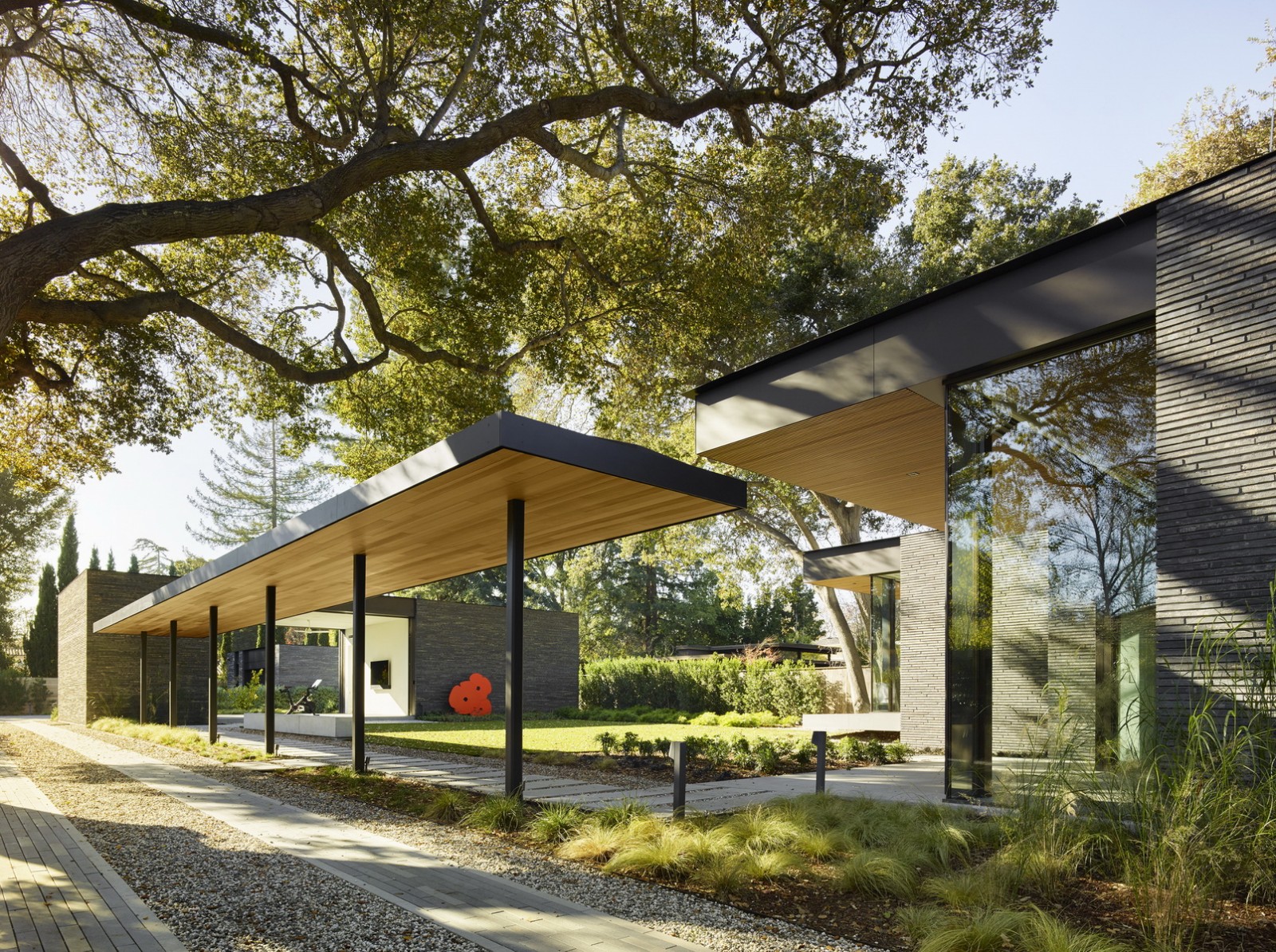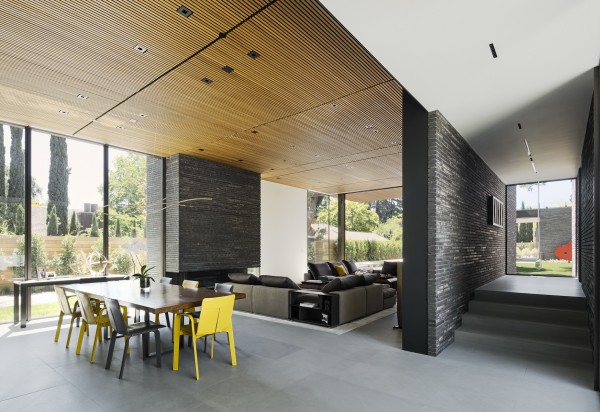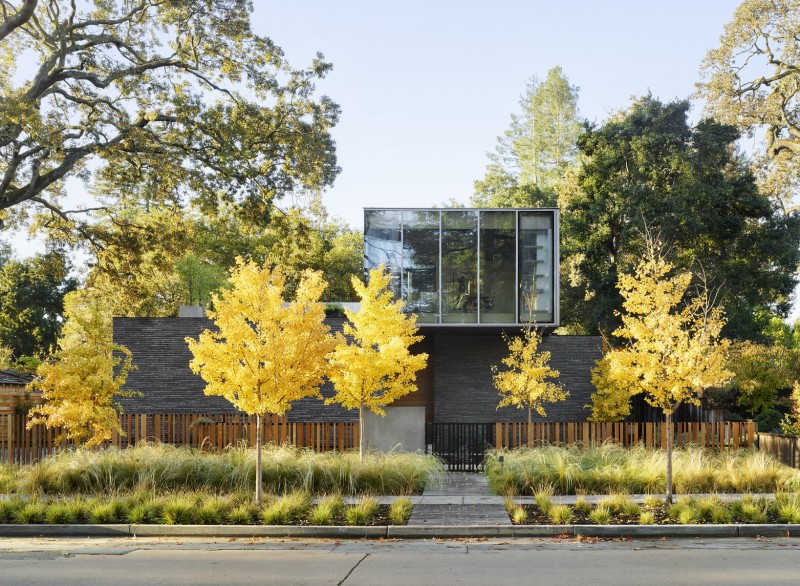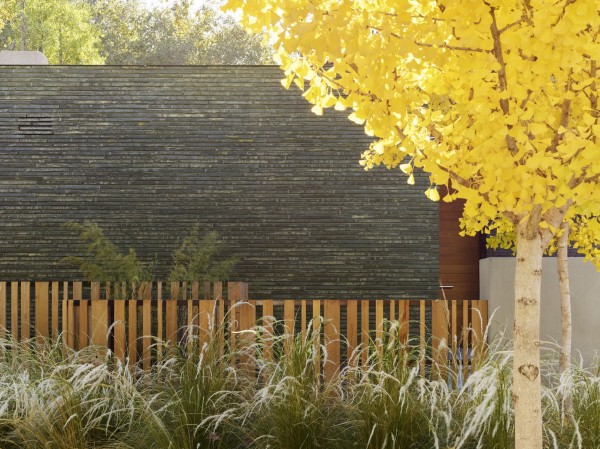 A unique feature of the home is the custom-designed steel mesh screen that wraps around to enclose the kitchen for privacy, separating this from the more public areas that are adjacent. The steel screen slides along a track embedded into the teak slatted ceiling and conveniently hides away into the pantry when retracted. Meanwhile, a wine cellar and tasting room open to a sunken landscaped courtyard complete the basement level, and floating stones make up the grand stairwell that connects all three levels.
The additional freestanding structure is positioned quite a distance from the main home and thus creates a zen-like fitness/yoga studio as well as a guesthouse with a kitchenette. The two structures connect via an exterior trellis that also serves to frame the backyard and surrounding landscape. Native California plant species, grasses, and trees serve as a tribute to the materiality, geometries, and site response of the architecture.