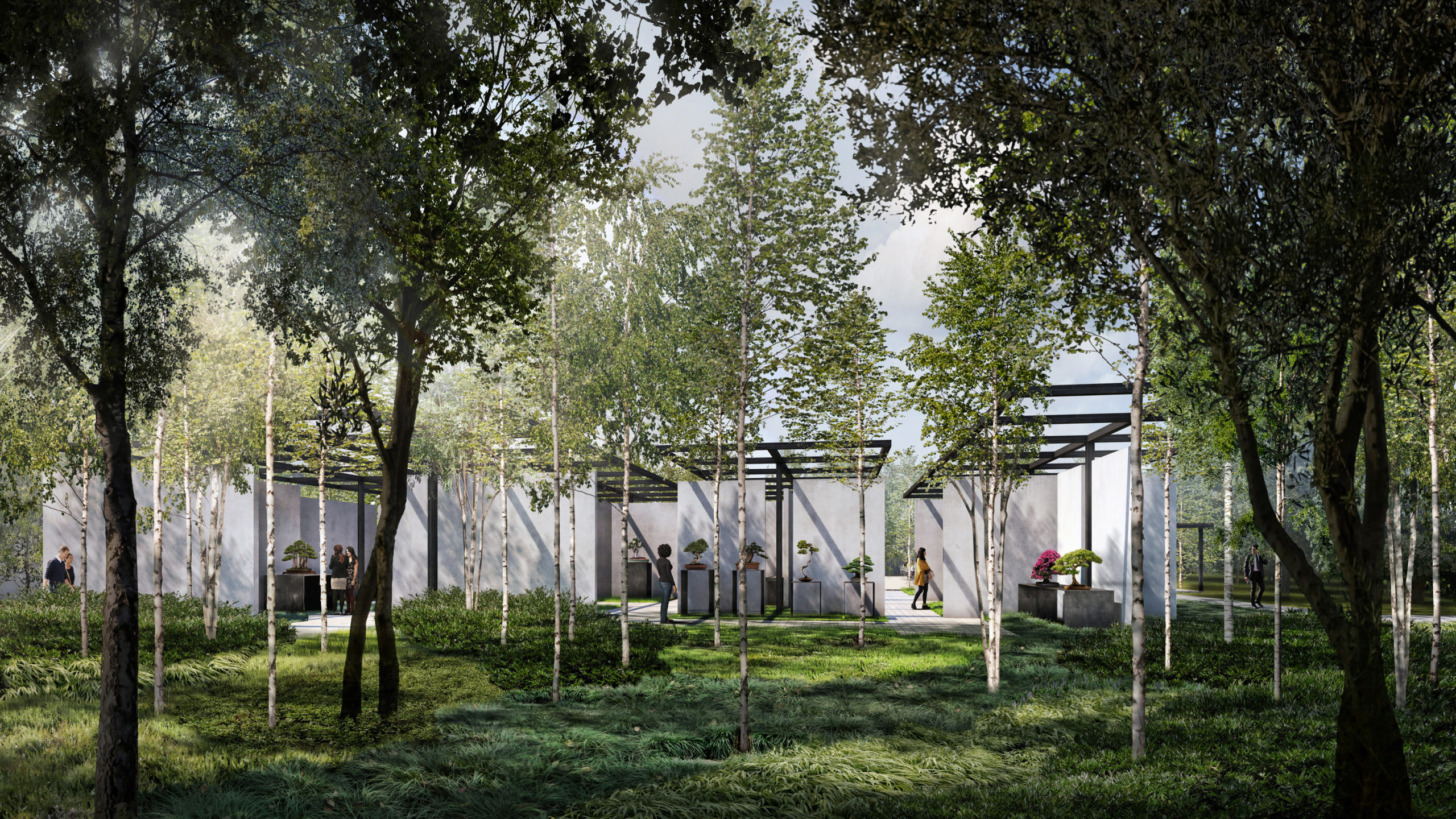 01 Jan

The Power of the Bonsai Inspires This Museum Design

Washington, D.C. is the home of the U.S. National Arboretum whose mission is to "enhance the economic, environmental, and aesthetic value of ornamental and landscape plants through long-term, multi-disciplinary research, conservation of genetic resources, and interpretative gardens and exhibits." Trahan Architects and Reed Hilderbrand were selected as the designers for the creation of the National Bonsai and Penjing Museum that sits at the heart of the Arboretum. This museum hosts one of the foremost and extensive collections of trees and viewing stones from Japan, China, North America, and other international locations.

The museum was envisioned to be an immersive and cohesive garden experience, that would evoke in the visitor awe and wonder while also drawing connections to the larger Arboretum landscape. The Concept Design organizes the Museum's program around a central court, which orients the visitor to a network of paths that lead to the four exhibitions, expanded classroom, and administrative services. The exhibitions, created as gardens rather than buildings, blur their boundaries with the larger, surrounding garden to offer a continuing revelation of surprise and discovery.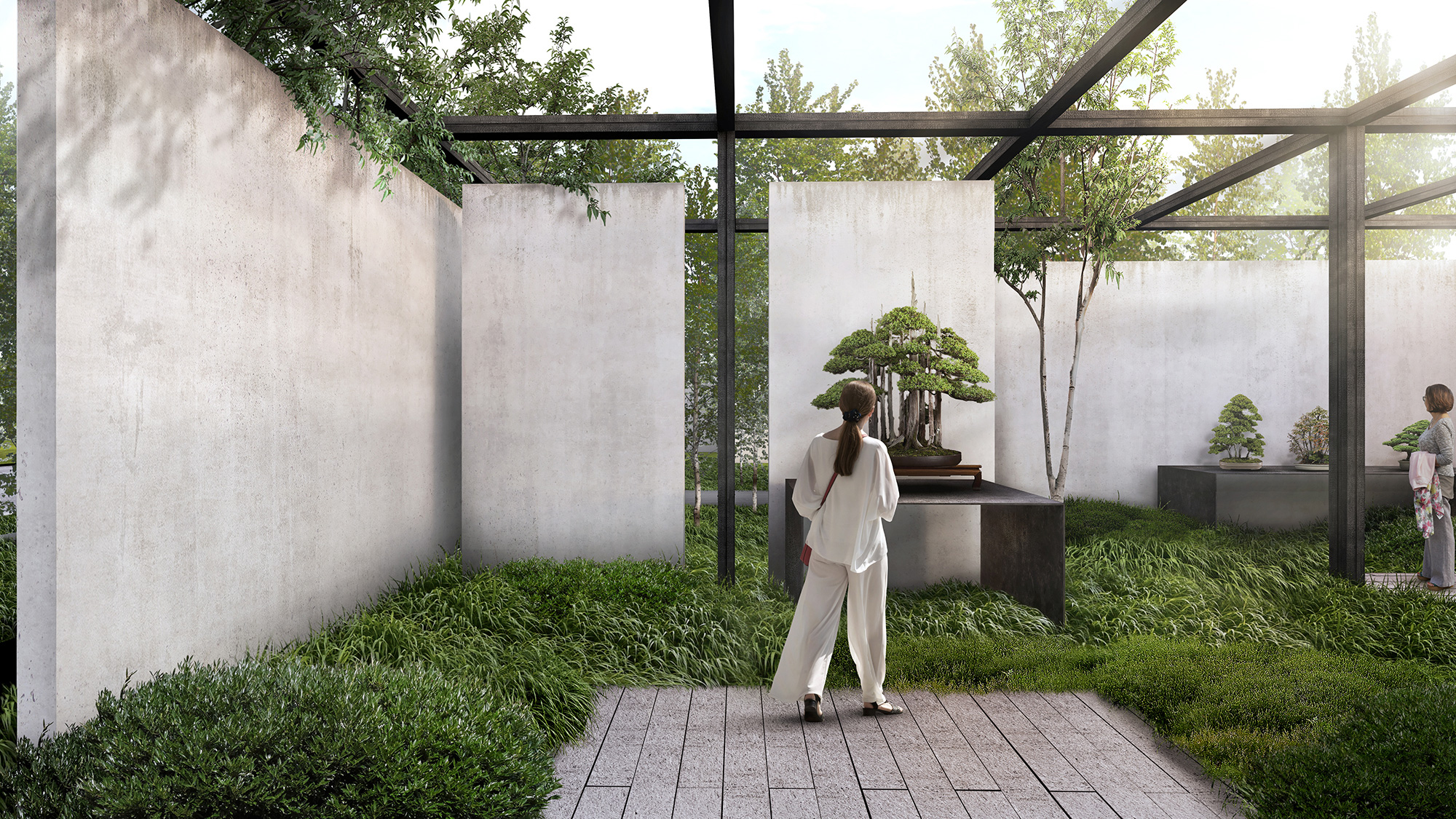 The trees are the principal image and identity of the exhibition center and these served as the foundation for the design of the Bonsai and Penjing Museum. Mixed species of these oxygen-rich natural artworks surround and frame the various exhibitions and the central court. The architecture is restrained and practical, yielding to the power of the bonsai.
Garden walls line the winding path through the display and make available multiple orientations for the bonsai — an elegant, neutral backdrop that allows generous air circulation to mitigate the heat. Charred wood posts and trellises rise above the exhibitions to filter light and shape a sense of enclosure. Built of durable, simple materials, the pavilions read as a unified family of structures while framing subtle cultural differences of the bonsai and penjing within.