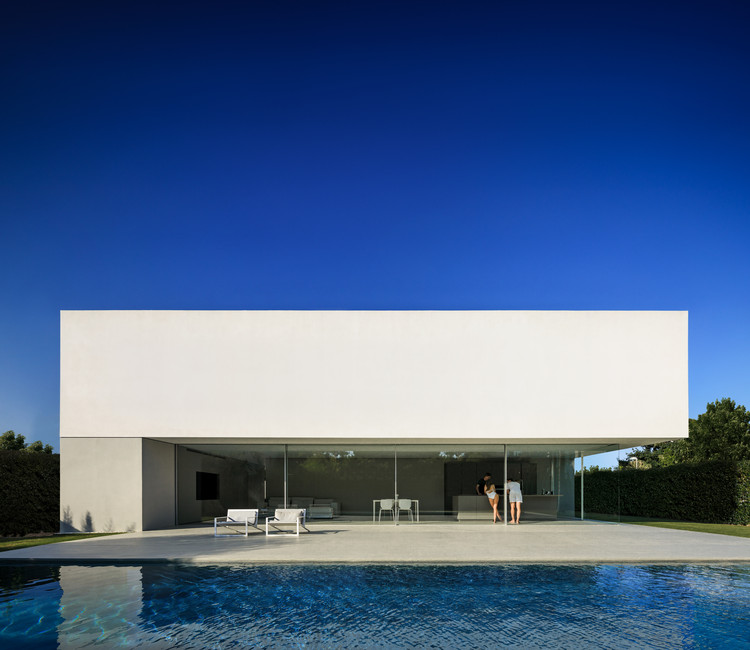 23 Nov

The House of Silence

Fran Silvestre Architects of Valencia were given the project to combine a musician's studio and home in one building. The challenge also included being able to create such a structure within a very dense residential neighborhood near Valencia. The result was a visionary design that created a lower level for the home, which in essence is semi-buried, which provides the ideal location for the recording studio. Take a tour with IDF of this modern and contemporary dual-purpose home.

The acoustics were carefully studied as this design was conceived where you find a concrete enclosure within another concrete enclosure. The emerging volume divides the ground floor into what is the entrance hall with the public area of the home and then opens to the garden and the pool. This level features cement mortars in their natural gray tones throughout the exterior, from the pavements to the pool.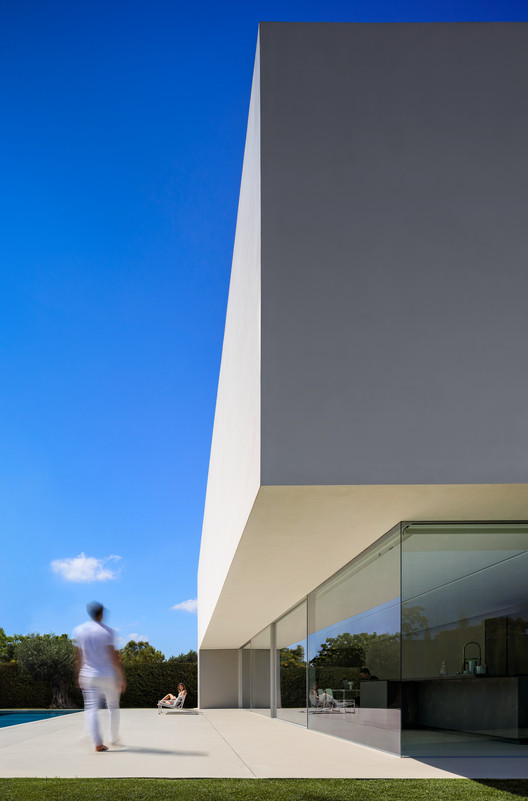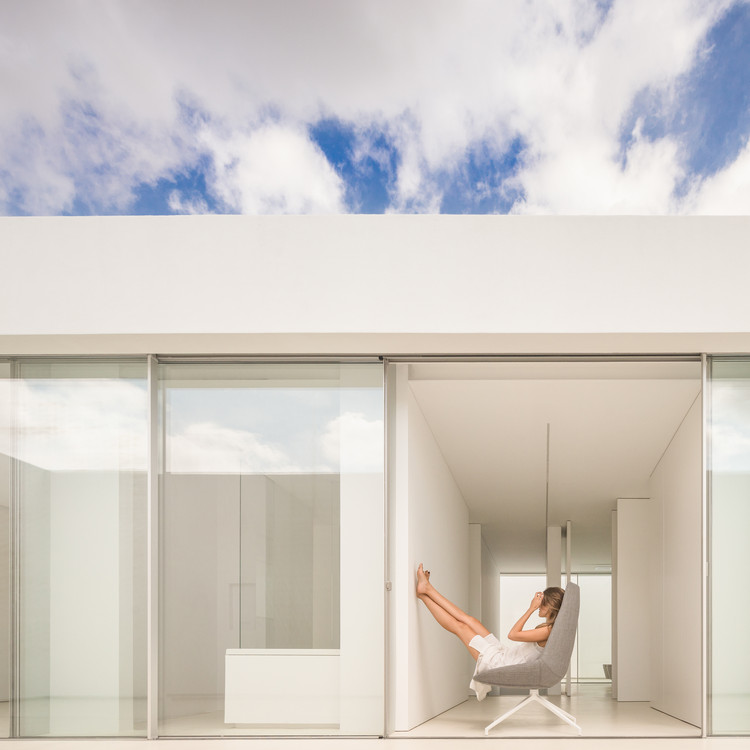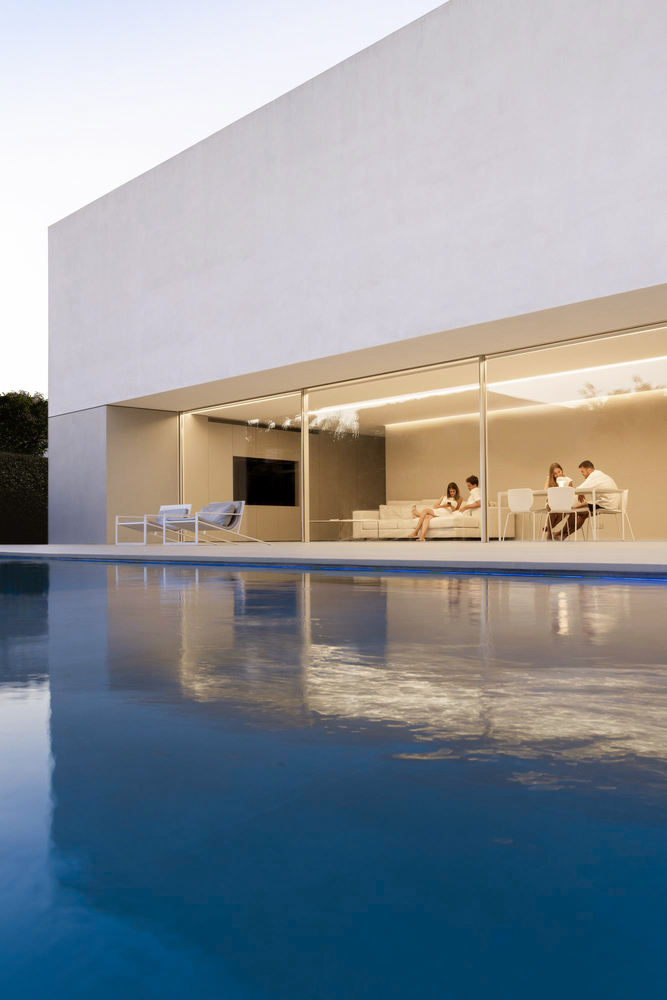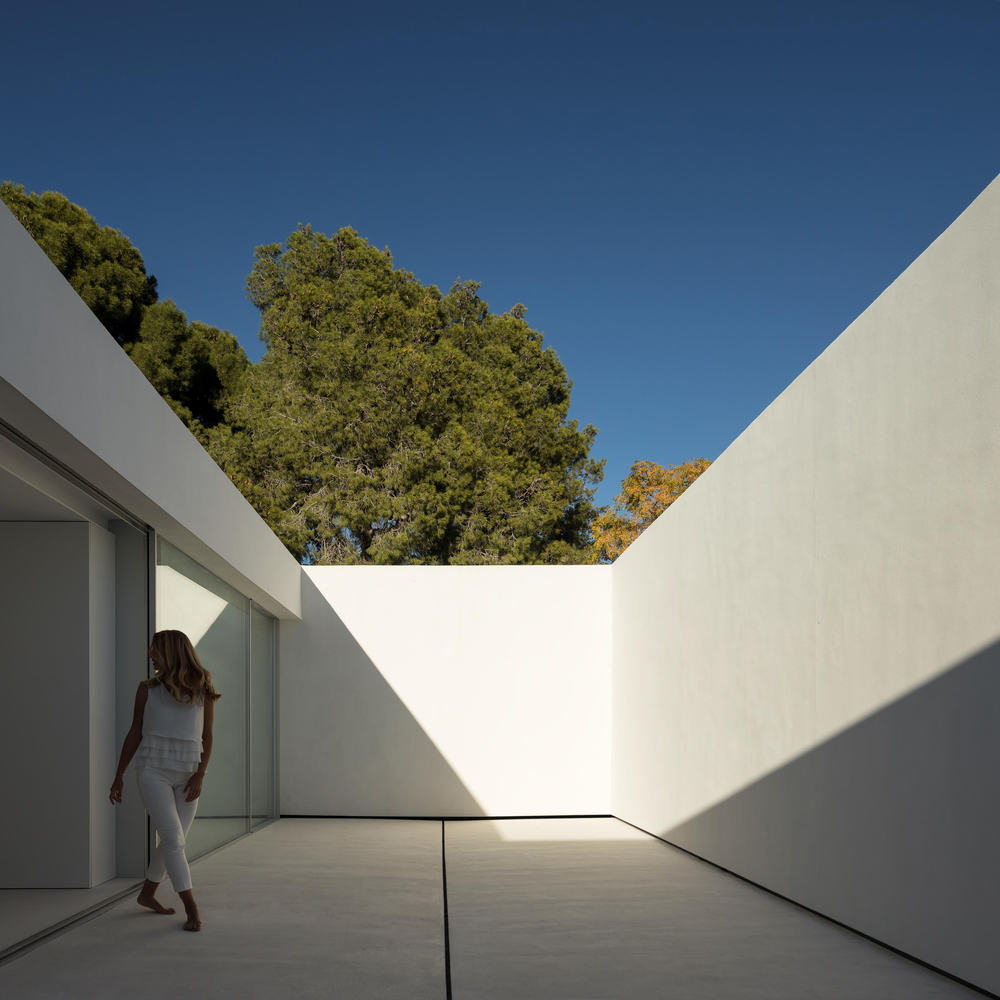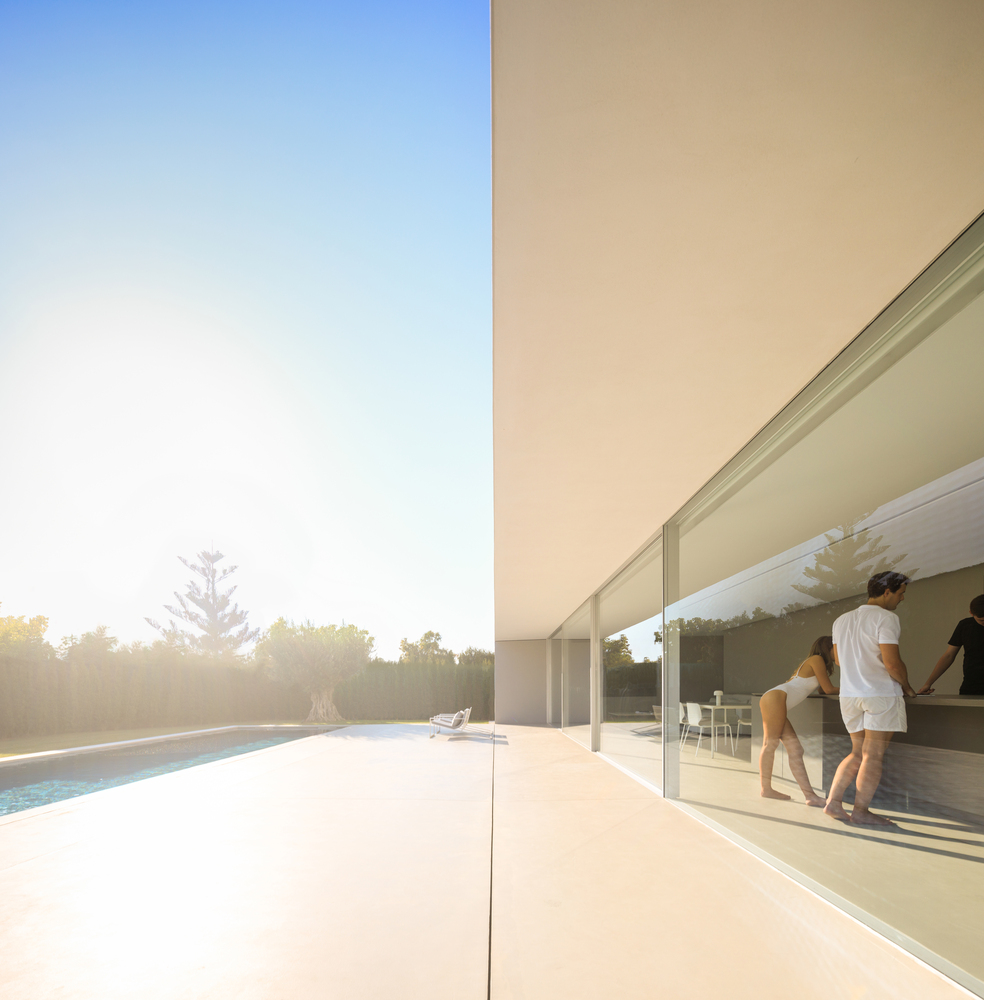 Above this level, the next floor is envisioned with the nighttime by using white lime mortars. Giving an impression of being closed off in the front, it has a section of open facade to the gardens that border it. What then is obtained is an intimate private sanctuary where nature and silence can be enjoyed.