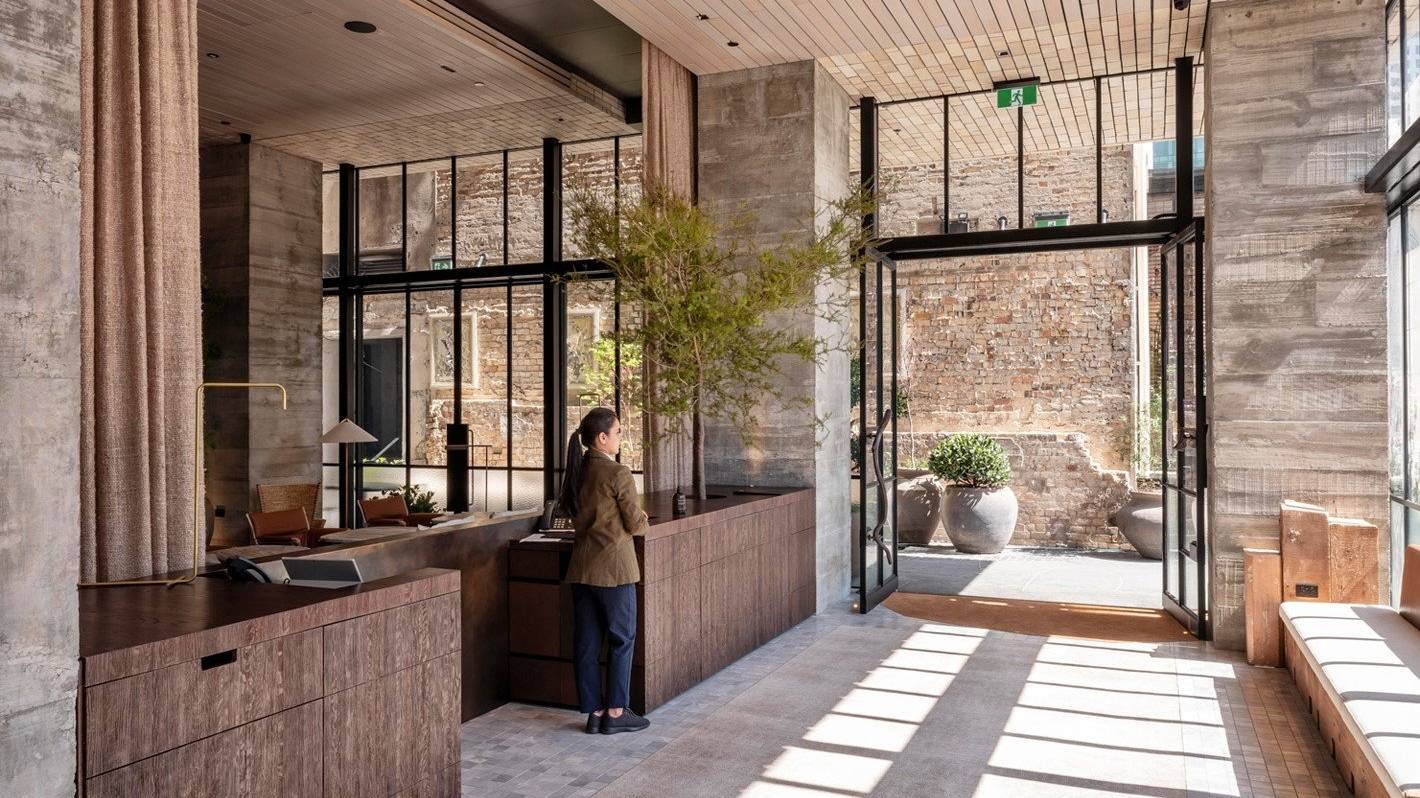 16 Nov

The Hotel Britomart by Cheshire Architects

A stunning fusion of raw, natural beauty and modern, quirky aesthetics come together in the new architectural rendition down under. Cheshire Architects used local Kiwi materials and craftwork for the interiors of this hotel in Auckland, New Zealand. The past and the present collide masterfully, as the newly renovated 99-room Hotel Britomart is located on Galway Street in downtown Auckland, and involved the restoration of a century-old existing building and the construction of a new 10-story block.

Its interiors are designed to reflect the surrounding area's mish-mash of the historic and the contemporary. Inside the new brick-and-glass structure, the rooms are intended to resemble softly lit timber cabins with timber-clad walls and a basin tucked in the corner revealed by a hidden cavity slider.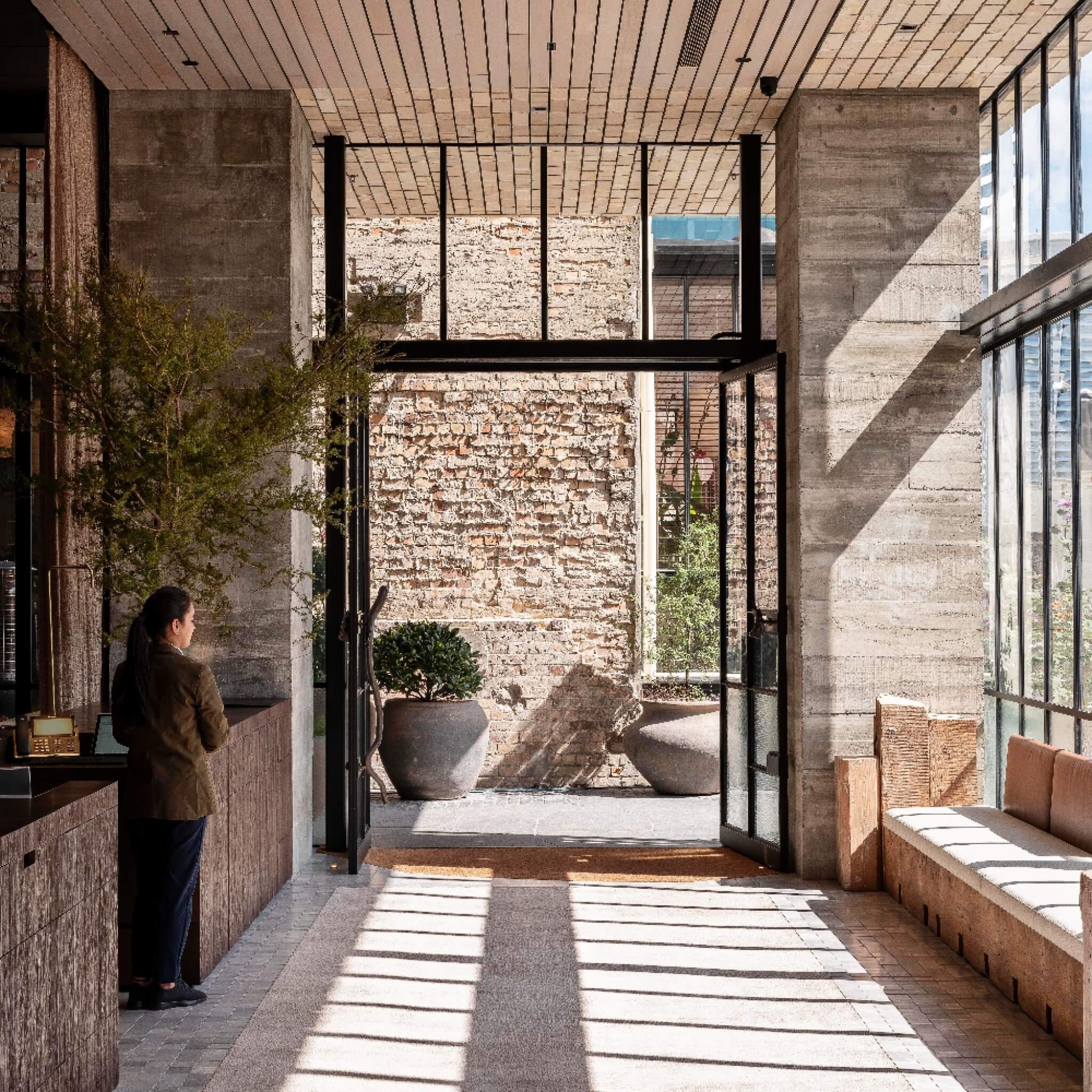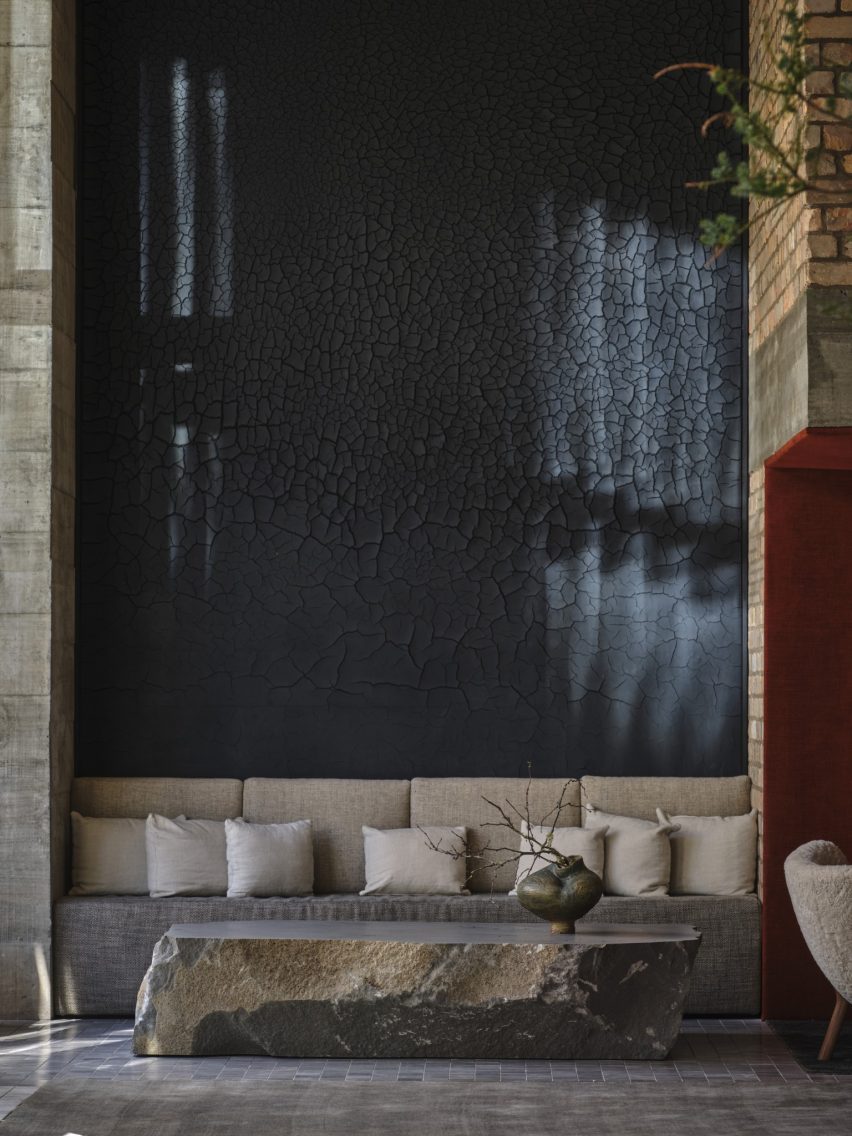 Rooms were created in three color schemes, depending on their orientation to the sun and light levels. There are also five rooftop penthouse suites, three of which have private terraces overlooking the harbor, designed in collaboration with Seattle-based Lucas Design Associates. "Despite the scale of a hotel project, nothing in the building is left untouched. Many bespoke objects were made for this hotel, such as the timber bedside lamp and lanterns in the rooms, tree branch bronze handles and molded glass for the chandelier."
"The experience of staying in one of the typical hotel rooms is like staying at an elegant friend's apartment, while the hotel suites emulate the warmth and comfort of a luxurious New Zealand lodge."
In the main lobby, which sits beneath the brick mass of the new building, stone paving was used to mimic the street outside. The greeting desk is made from sandblasted oak, with a live Totara tree – a species endemic to New Zealand – emerging from a hole in its surface. It sits opposite a bench crafted from recycled kauri wood, also found only in New Zealand. Meanwhile, a seating nook in the lobby features a blue stone coffee table sourced from port city Timaru and a wall of black cracked plaster made using Auckland clay.
The hotel's open kitchen, situated in an open laneway dissecting the two buildings, appears nestled in a log store and has green tiled walls depicting a Tui bird, another Kiwi native.
Throughout, the studio said it had emphasized showcasing local materials and craftwork, with many fittings made from recycled products. The Hotel Britomart is the first in New Zealand to earn a five green star rating from the NZ Green Building Council, a voluntary sustainability rating system for buildings in Australasia. It is expected to emit 50 per cent less greenhouse gas emissions than if it met minimum sustainability requirements.
(Photography is by Sam Hartnett).