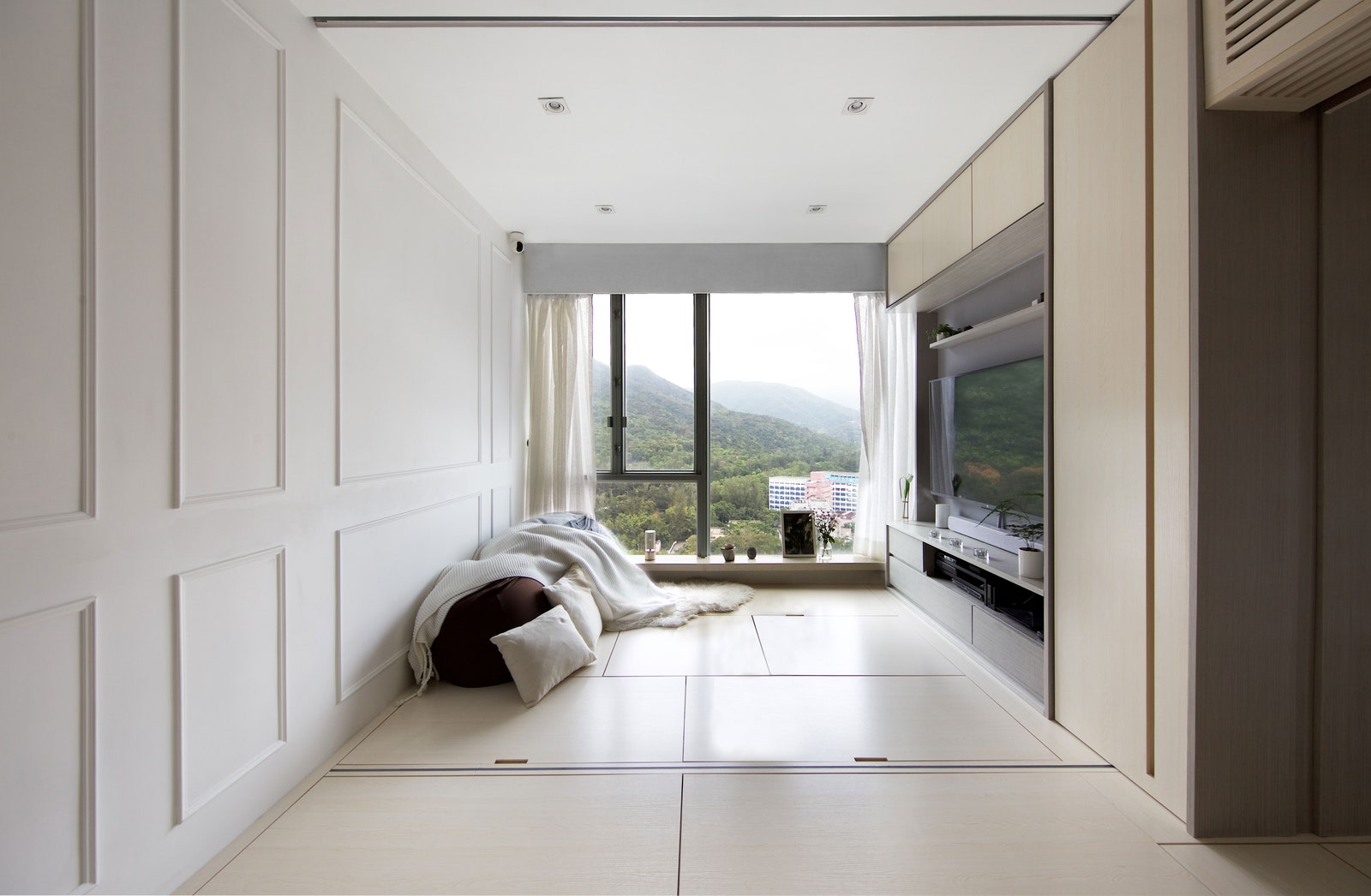 01 Jan

Technology and Feng Shui Entwined in Hong Kong

Sim-Plex Design Studio and its founder Patrick Lam cross boundaries in their approach to renovations of small spaces. Having himself experienced what life is like in a tightly fitted apartment, Lam uses that knowledge to invoke his ideas for these projects. On the island of Lantau, this creative thinker fused smart tech, concealed storage, and the art of feng shui to convert a two-bedroom compact apartment into an easy and functional four bedroom living space for a young family. The layout of the 492 square foot home was initially transformed by shrewdly converting the old kitchen into a bedroom and integrating a new open kitchen in the living space. The installation of folding doors in the living room provides the family with a way to privatize the area for grandmother's regular overnight visits.

Accentuating its prime Coastal Skyline location, Lam was able to generate a sense of airiness to the "tiny" apartment. Highlighting the views of lush, green hills, the designer opted out of the common futuristic styles of many of these high-rises and selected natural materials that brought more of an organic feel to the space. "The building has very nice scenery outside, so I wanted to integrate the landscape with the interior," Lam explains.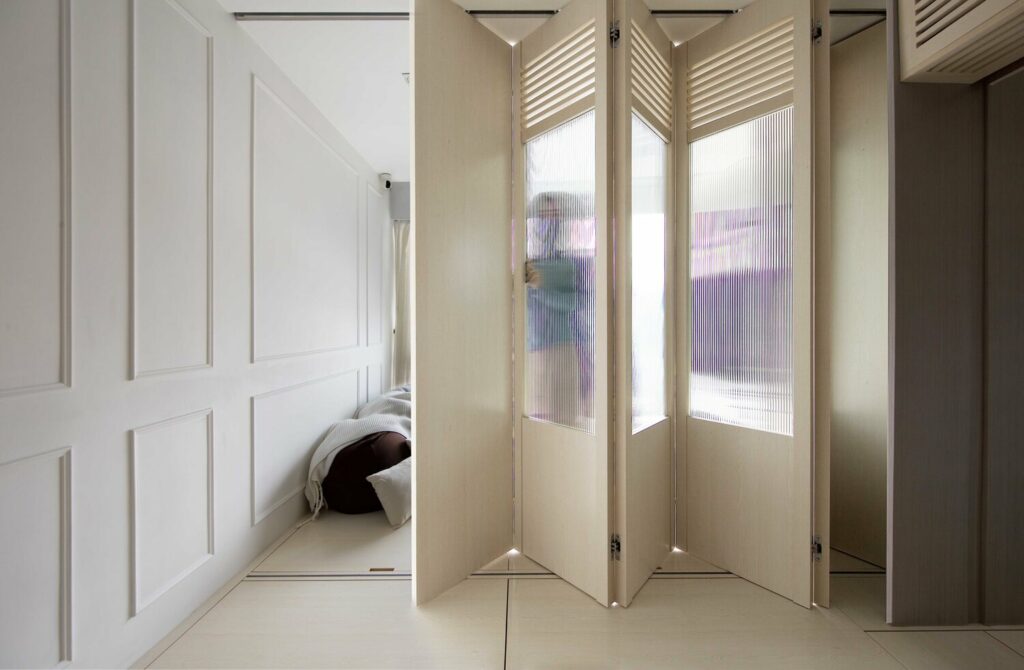 To add brightness and warmth, pale maple and light gray wood veneers top the custom melamine joinery that composes nearly every surface. White, moisture-resistant paint covers the remaining ceilings and walls. Dark colors were avoided since they would have made the space look smaller.
Playing with sight to create the feeling of space was not the only "trick". The construction of raised platforms in place of ordinary floors adds substantial storage capacity. Trapdoor-like panels lift from the floor to reveal hidden compartments that store books, household items, and toys. Another section rises to become a coffee table for tea ceremonies and snacks in front of the television. Similar veiled elements include a drawer that pulls out to unveil a vanity and benches that fit like puzzle pieces beneath the quartz dining table.
Voice-activated features are also camouflaged into the apartment. To adhere to feng shui principles, these luxuries that can control lights, curtains, room temperature, and locks are hidden. A similar goal was reached with the entertainment unit placed completely symmetrical and framed all the bay windows in wood to avoid having exposed beams over the beds. "Although the traditional feng shui aesthetics and smart technology seem to be contradictory, if applied properly, they could also be compatible," Lam points out.