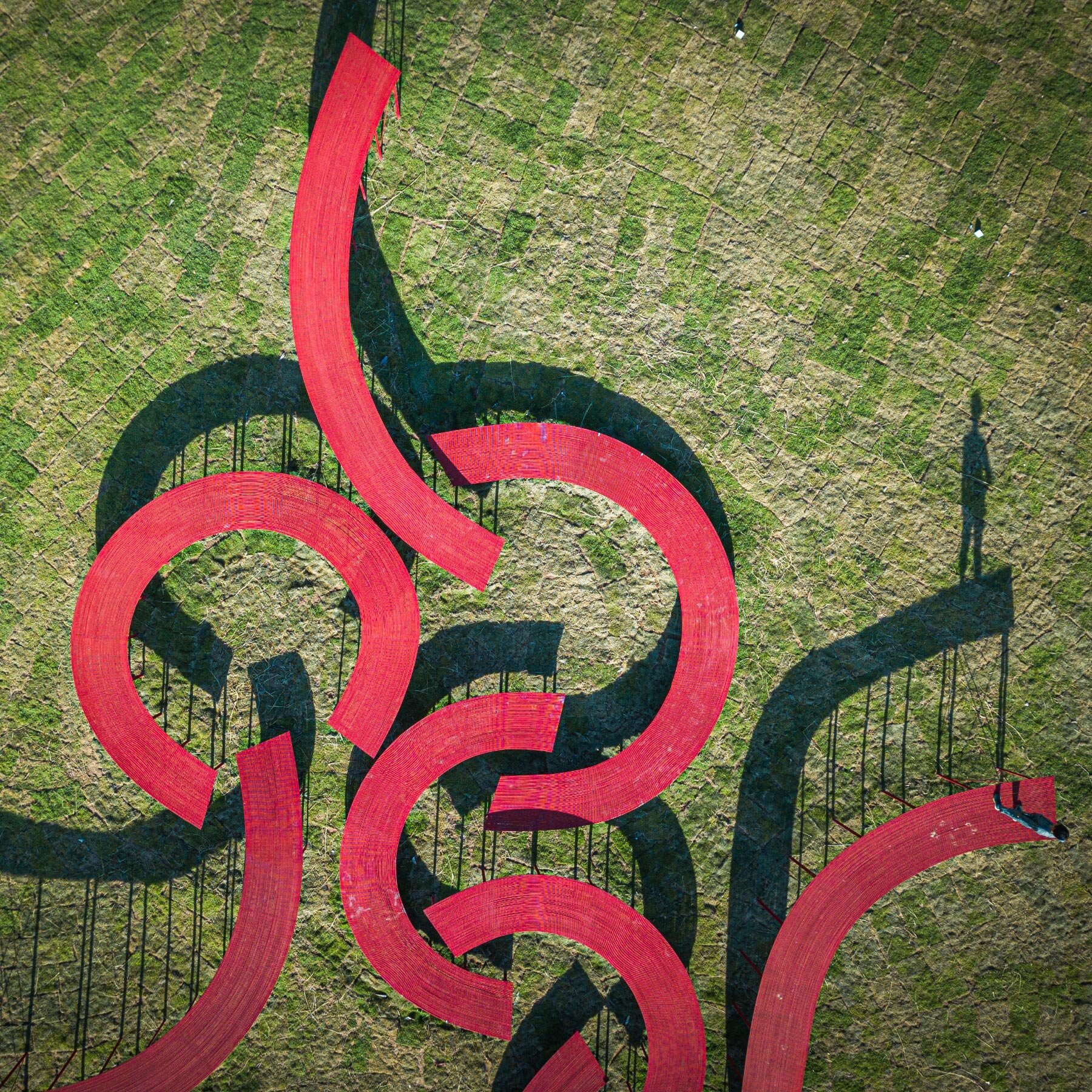 27 Dec

Take "The Walk" and Appreciate Nature

At Thailand's season-long festival Moonbaan Wonder, which highlights the country's cultures, arts, music, food, tastes, talents, and unique identity, architectural firm Bangkok Project Studio invites you to take The Walk. The firm, led by Boonserm Premthada, built an elevated red walkway that was envisioned with the goal to increase appreciation for the minute things that may be unnoticed, such as small plant-like grass, as we go about our daily lives. Elevated above the ground below, the walkway is made up of eight curved shapes that vary in length from 40 to 50 feet (12-15 meters).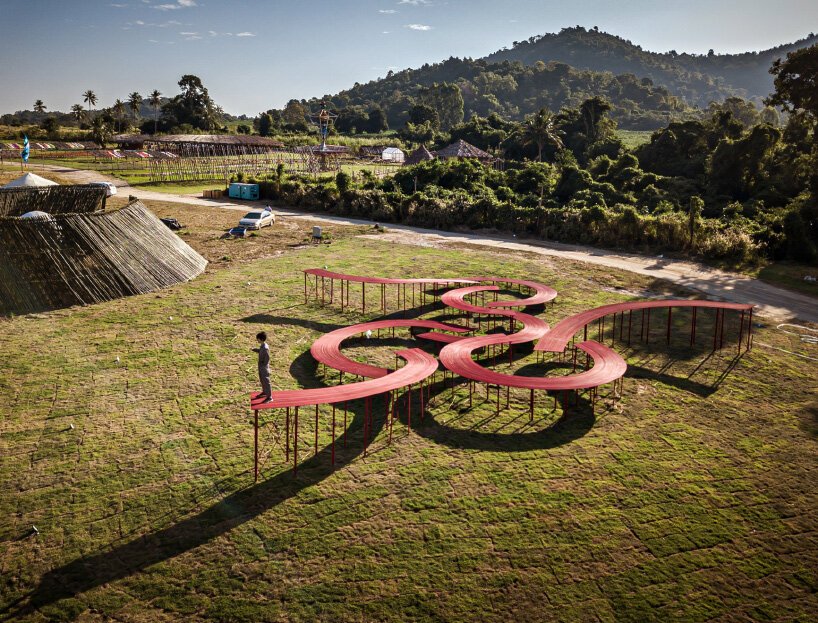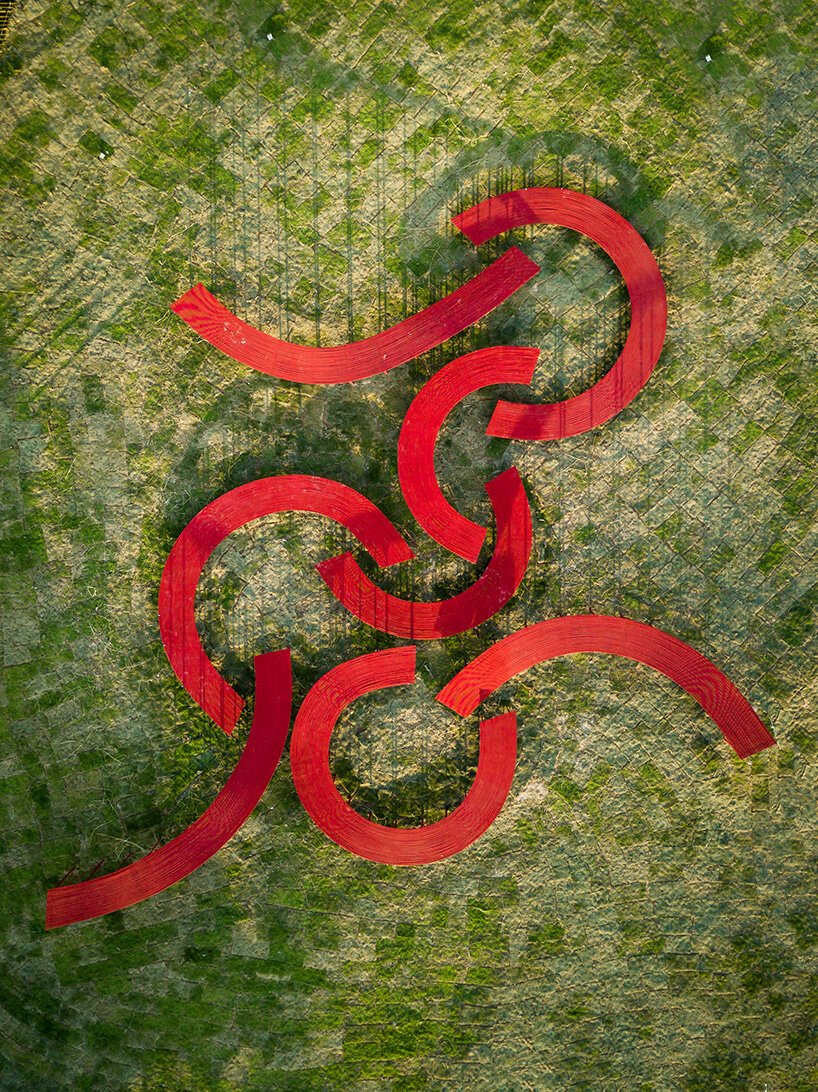 Grouping the different elements together in high and low reliefs with a winding slope that spans a total area of 4,456 square feet (414 square meters), makes for an impressive artistic expression from the ground or aerial views. "A journey into a world of nature represents an escape from everyday life, a sharing of experiences, relaxation, freshness of the air, the warmth of the sun, the immersion in the ambiance and memories," expresses the design team. To explore this ever-changing journey, as is with other living things, The Walk is created to grow and transform organically every year with its surroundings.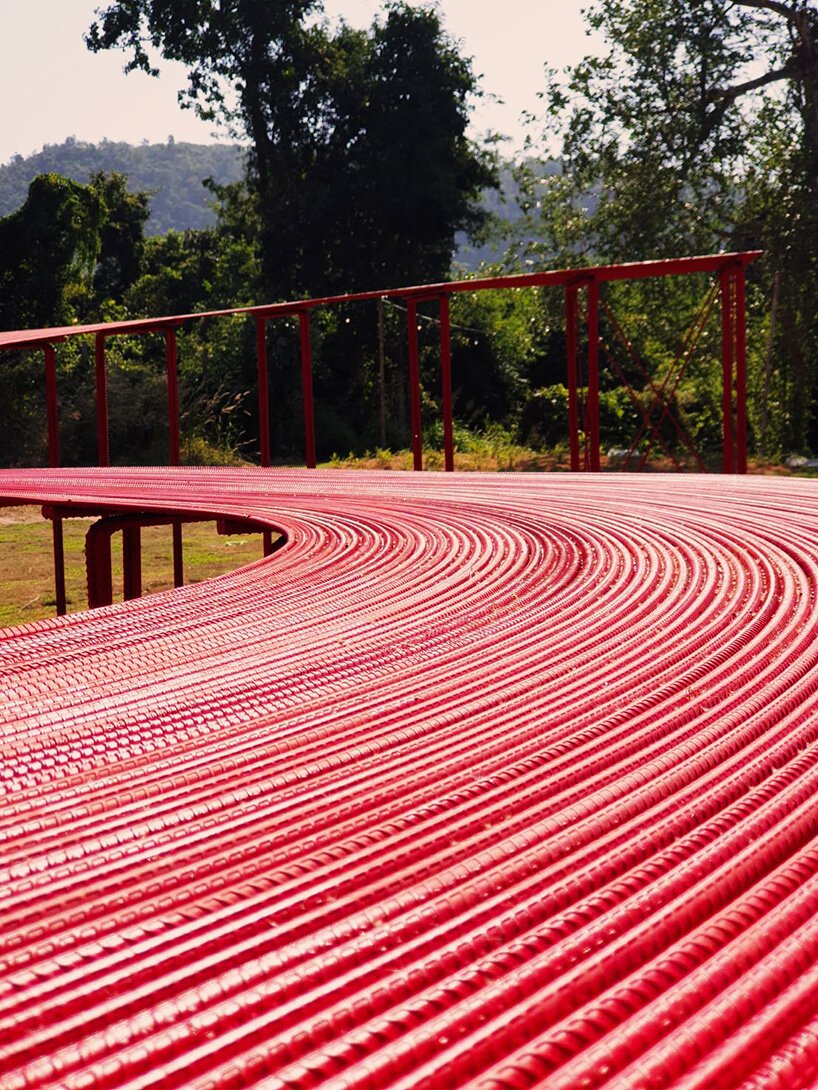 To create the structural support, thin steel rods (the width of the local Napier grass) were used. 83 steel rods of 12 mm diameter were arranged and curved to form slabs for the walkway, supported by columns and beams. This scale allows the artistic structure to blend easily in its rural surroundings. The orientation of the walkway has been shaped to align with the existing terrain, offering sweeping views from all its angles. "Walking is a natural human movement, like fish swimming in the river or birds flying in the sky," says the architects, "The Walk is a constant reminder for humans to notice these little things which from now on will no longer be overlooked.'