13 Aug

Summer Lounging in the Greek Islands: The Plane House by K Studio
Summer in the Greek islands is all about being outside. The aim of the Plane House is to merge internal and external space, maximizing the benefits of both and minimizing the impact on the surrounding landscape. Join us on this escape to Skiathos, Greece, where K Studio created an unforgettable escape for a private client to take in the sun and bask in the natural marvels of the Greek Islands.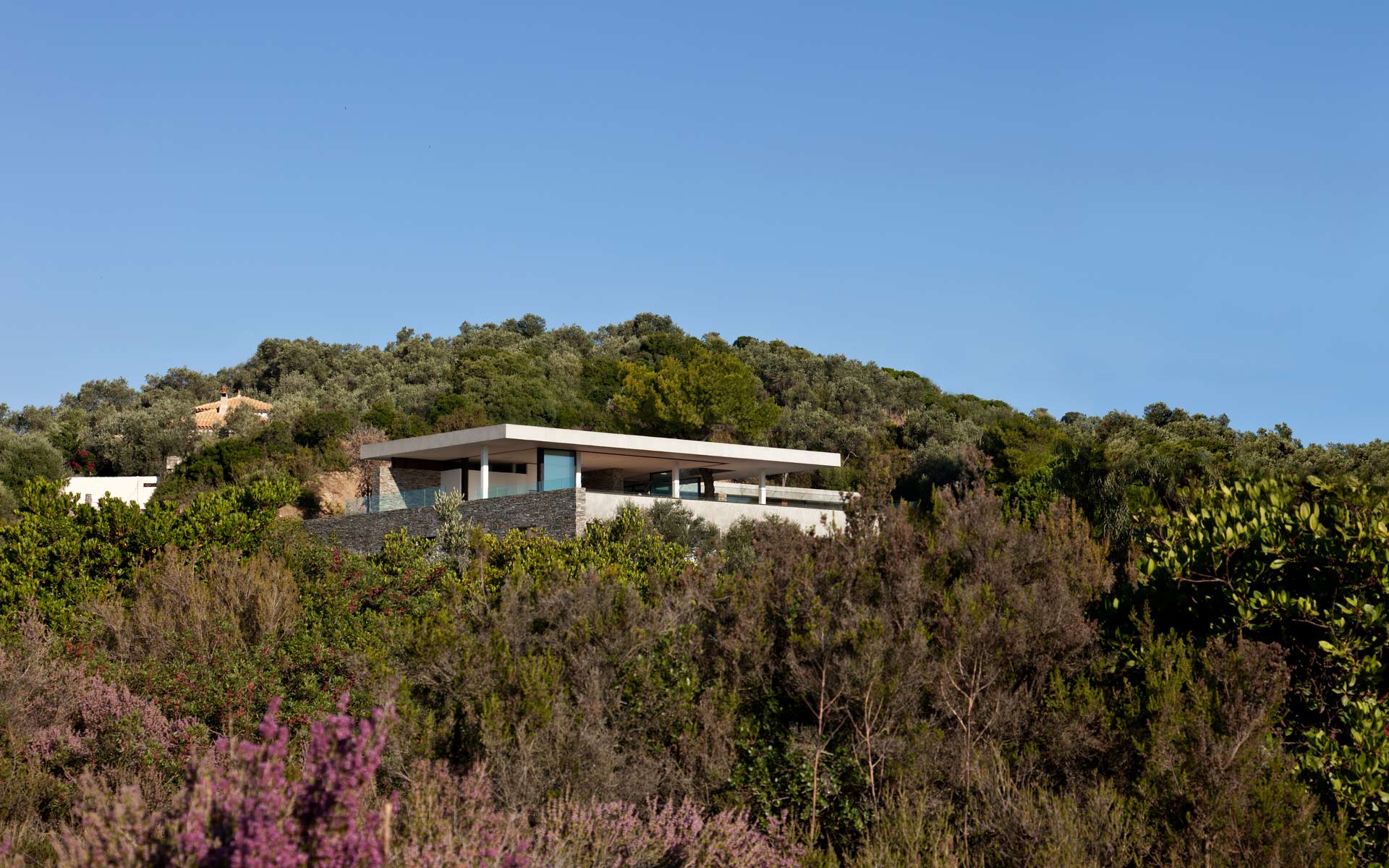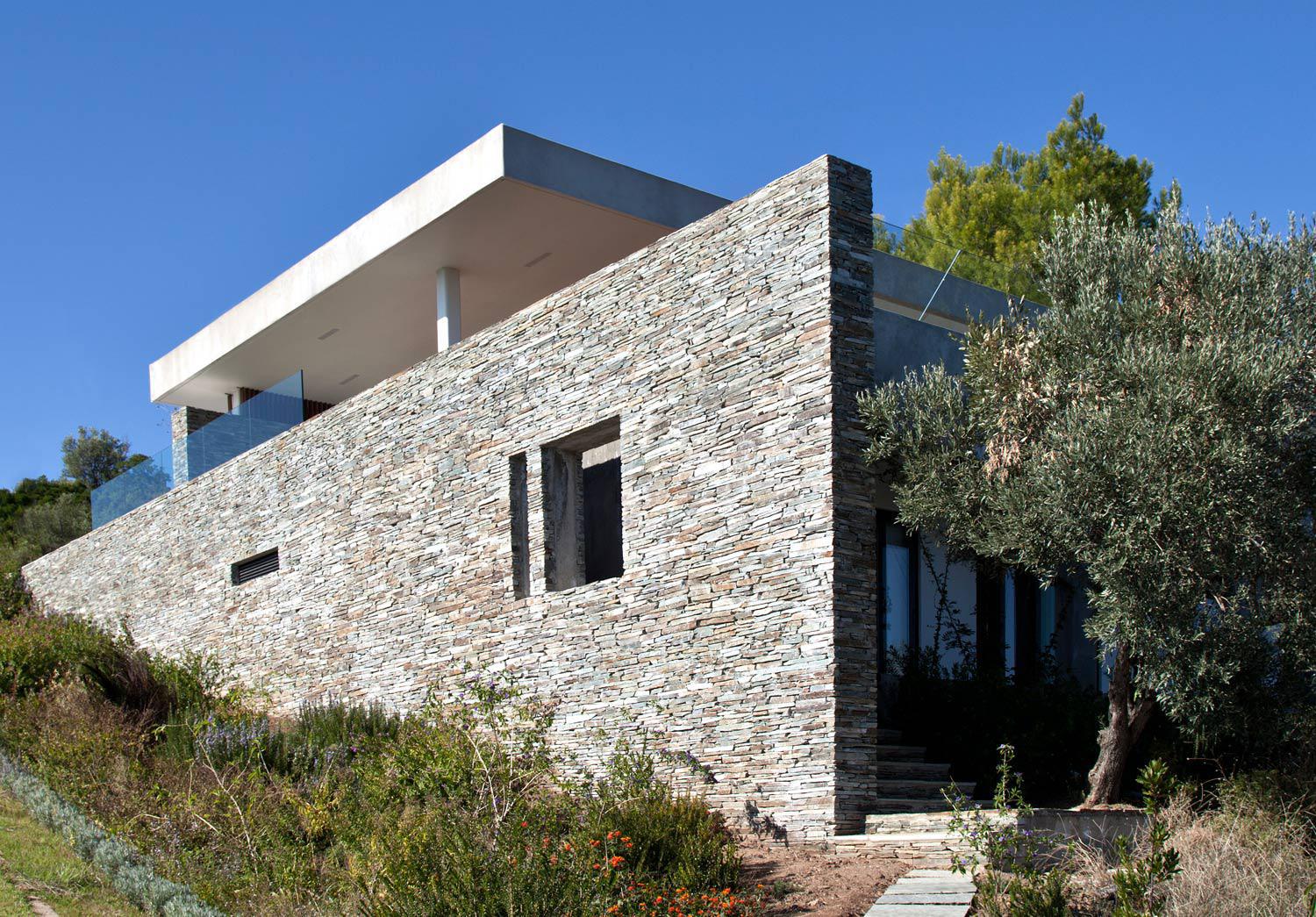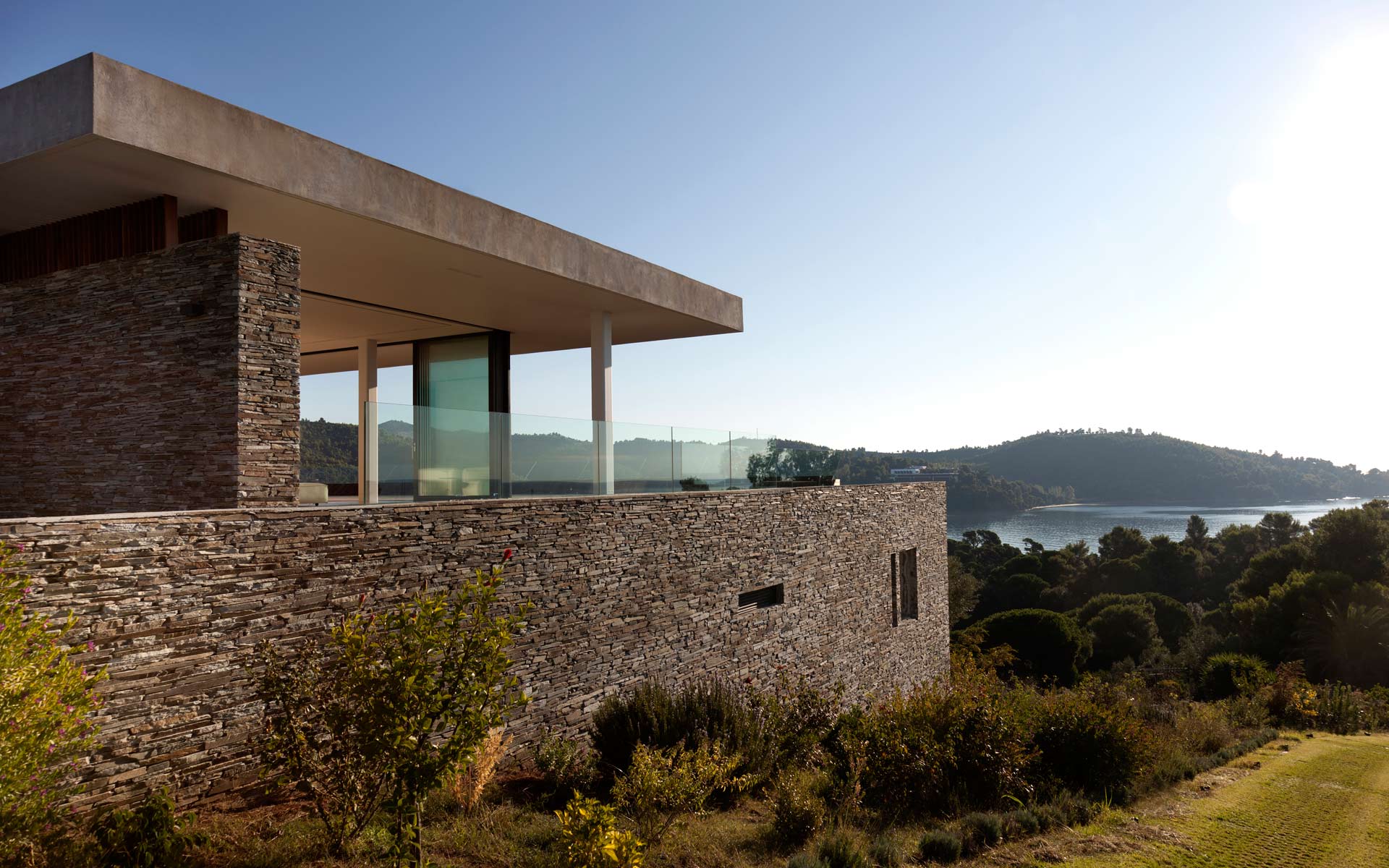 To avoid block volumes that split and dominate space, horizontal planes are inserted into the slope, immediately providing levels for sunbathing, sleeping, and eating, as well as vast, open area of shade. They cool and shade the space beneath whilst allowing the flow of sunlight and maintaining the stunning 270-degree view over the coastline. Space between the planes is defined by various flexible panels and glazed screens. Designated cooking, eating and relaxation zones are offset from each other to provide coziness without sacrificing openness.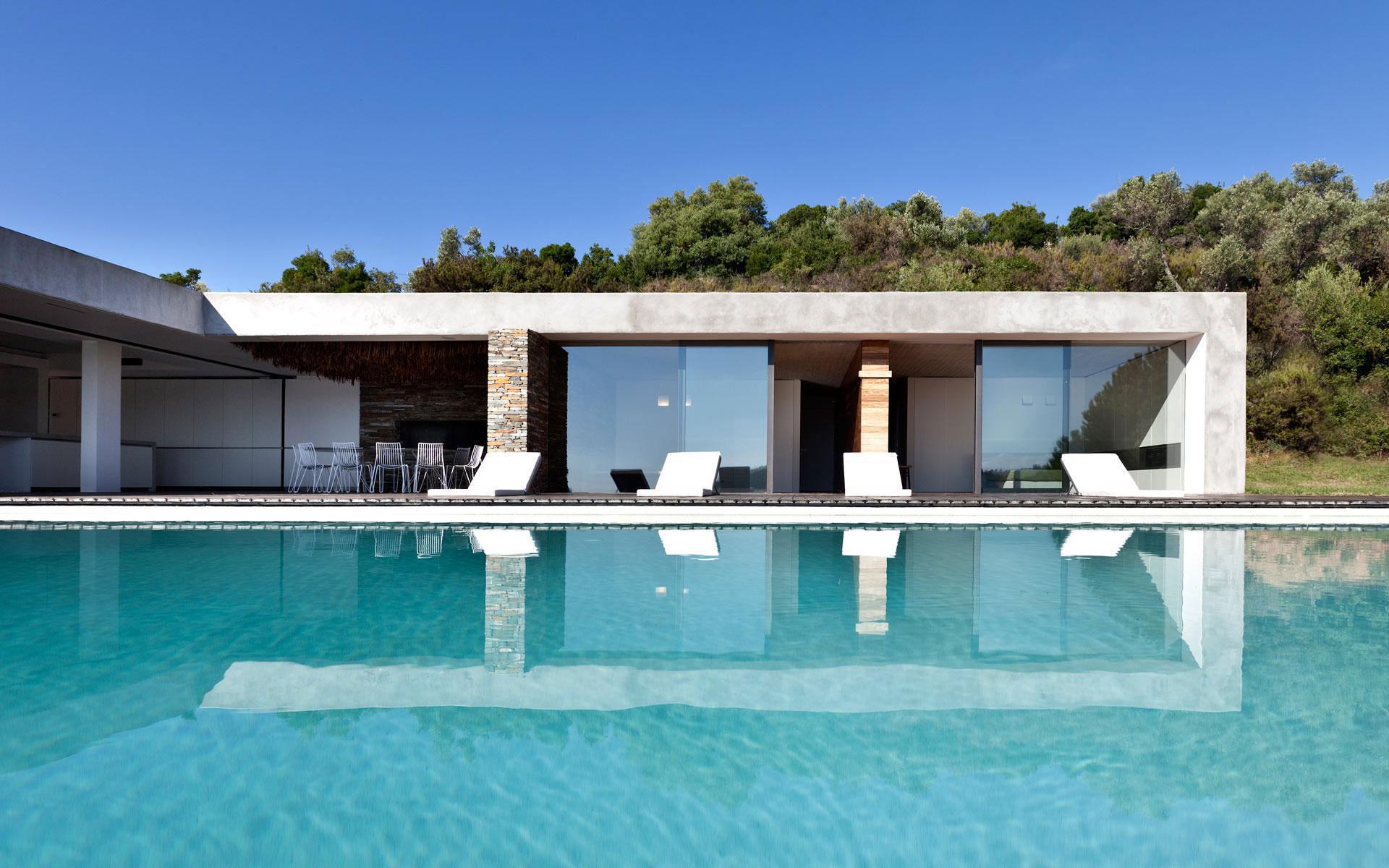 The pool is strategically placed to enjoy the view but also to create a cooling breeze over the terrace and into the house as the north wind flows uphill and over its surface. Photovoltaic panels power the pool mechanics and grey-water is recycled and used for irrigation, toilet flushing, and fire extinguishing. The landscape is respected and continues over the green roof plane, creeps up along the site boundaries, and penetrates vertically through the roof as existing trees stand in the space, undisturbed.