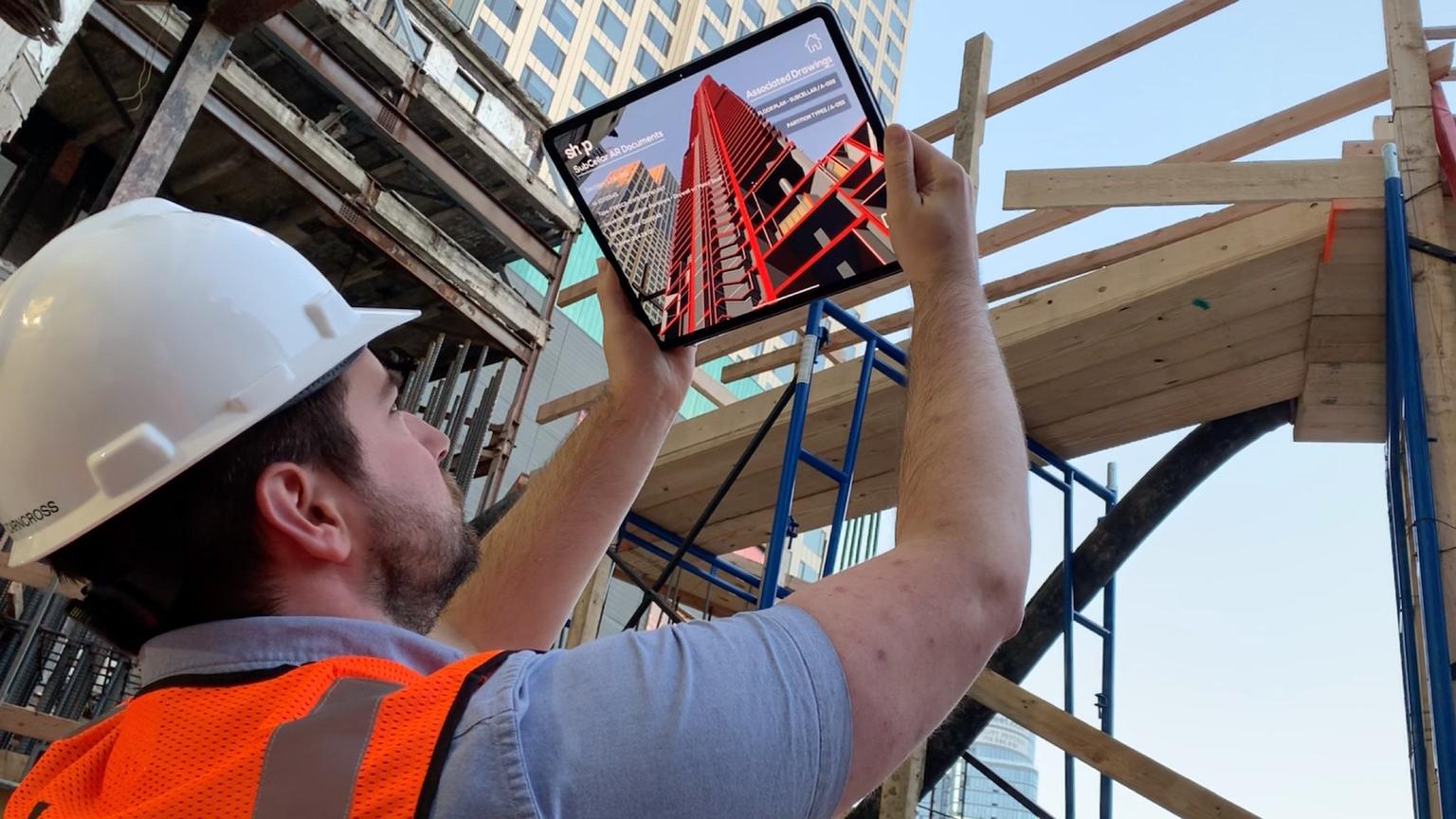 12 Mar

Study Shows the Benefit of Real-Time 3D Technologies

While digital twins have been used for years in manufacturing and aviation, adoption is slowly making its way to construction. These virtual models collect real-world information about a structure via sensors, drones, and other wireless technology. The "twin" continuously learns from multiple sources, including advanced analytics, machine-learning algorithms and artificial intelligence (AI) to gain valuable insights about the performance, operation or profitability of a project, whether built or in progress.
RT3D representations can be used to conduct tests, gain insight, or record events and experiences without impacting the built object. They can also integrate historical data from past usage to compare deviation to a baseline.
These representations look and behave like a real-world asset and can be placed within contextual environments and simulated scenarios, such as a skyscraper project shown within a city at various times of the day.
The study found a variety of uses for technology in the construction industry, such as:
Showing progress on big, expensive, multiyear projects.
Use in showrooms or in presentations to clients.
Training and safety.
Jobsite coordination.
Clash detection.
While digital twin technology is expected to greatly benefit the construction industry in years to come, there are challenges to its adoption, Chitwan Saluja, digital technologies manager for Jacobs' north division, told Construction Dive. These include the need for training in a range of technology and software and the cost of the systems to create and manage RT3D. "I would expect it will become a question of who will pay, which often comes back to the procurement method used for a project," she said. ​
The research uncovered several recommendations for construction firms that are ready to get started with RT3D. They include the following.
Approach real-time 3D visualization as a multi-use-case opportunity.
Learn from the few who do it, not just the many who talk about it.
Don't be put off by the cost; RT3D can save money in the long run.
Choose the use cases that matter to your business and implement them.​