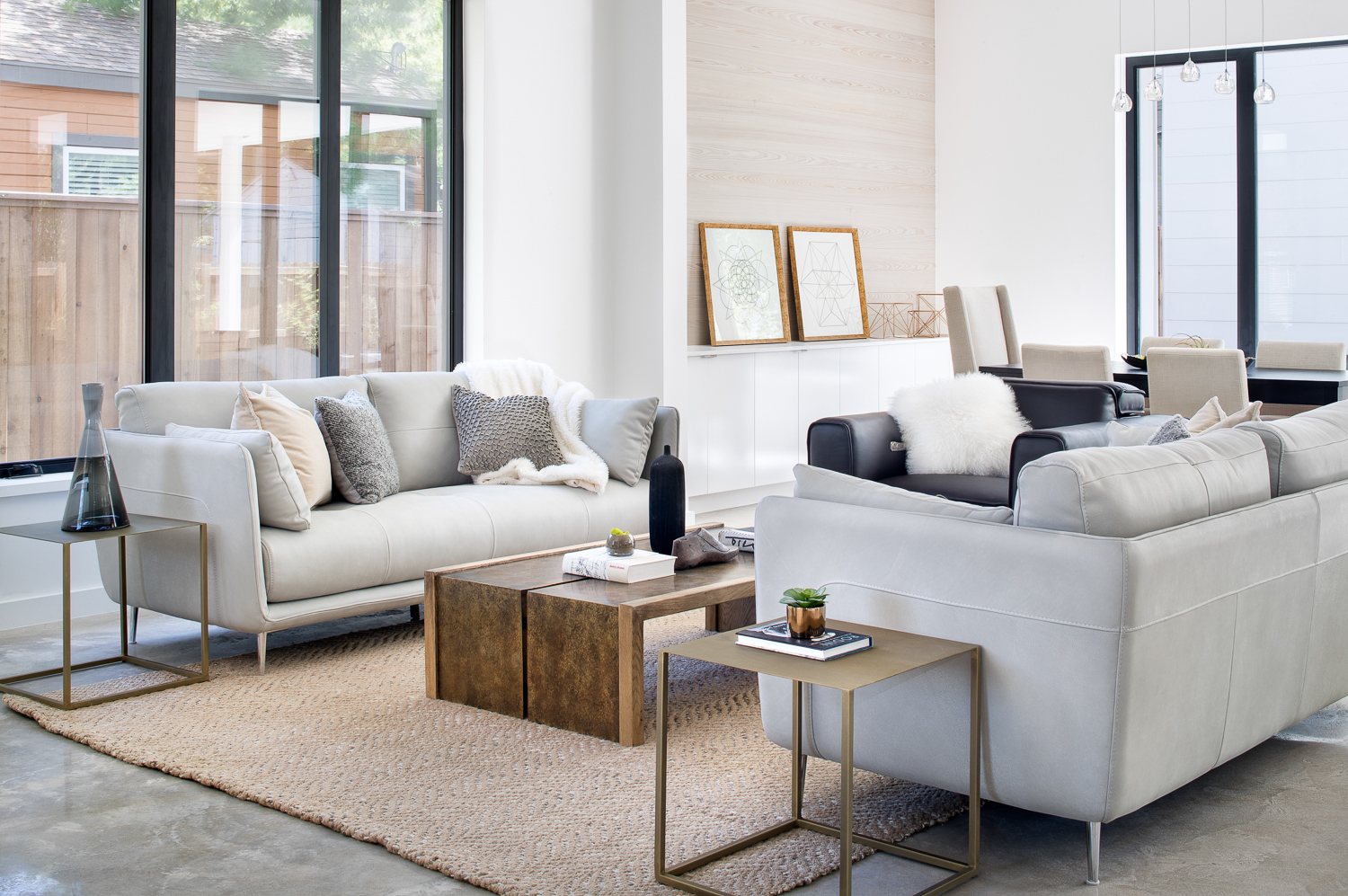 07 May

Sleek Style in Austin

In late 2015, Clark | Richardson Architects was engaged to design a 2-bedroom, 2-bath main residence and detached guest house located in the North Hyde Park neighborhood of Austin, Texas designed for a client couple living on-site in an existing dwelling. A modern approach, that remained respectful of the existing neighborhood fabric, was paramount at all stages of the project.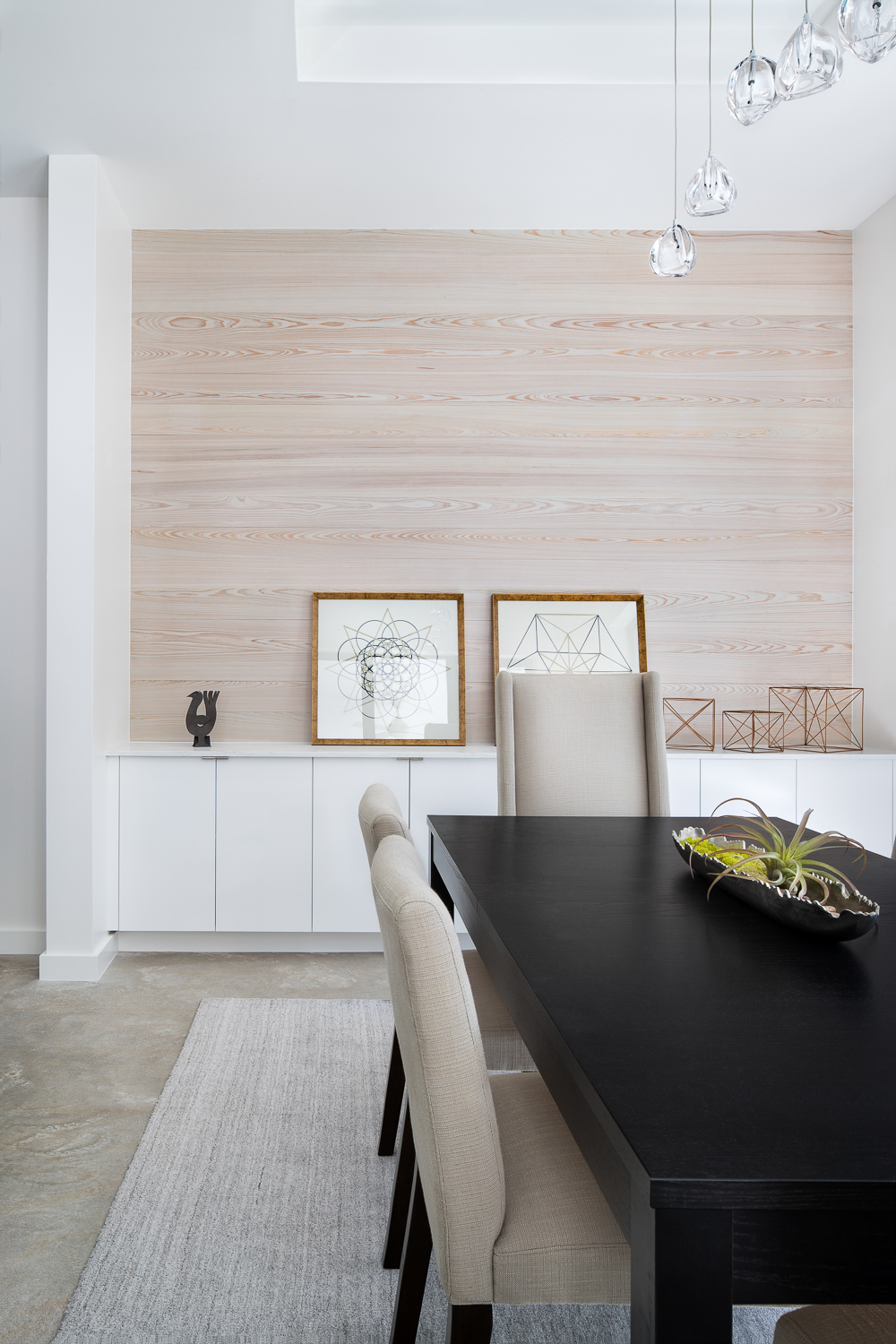 Residents Brian and Jessica desired a home that would be welcoming and obliging to their frequent visitors. Their North Hyde Park Residence was conceived as a transition node between the exterior and interior realms. A generous covered front porch, extending as a carport canopy, frays the volumetric edges of the main entry. An intersecting volume continues the low profile across the street edge, reducing the impact of the two-story main volume beyond. The entry sequence is bracketed by two existing trees thoughtfully preserved by the site placement of the building, allowing the wrapping form of the entry canopy to frame the entry court, accentuated further by shifts of material as the massing recedes.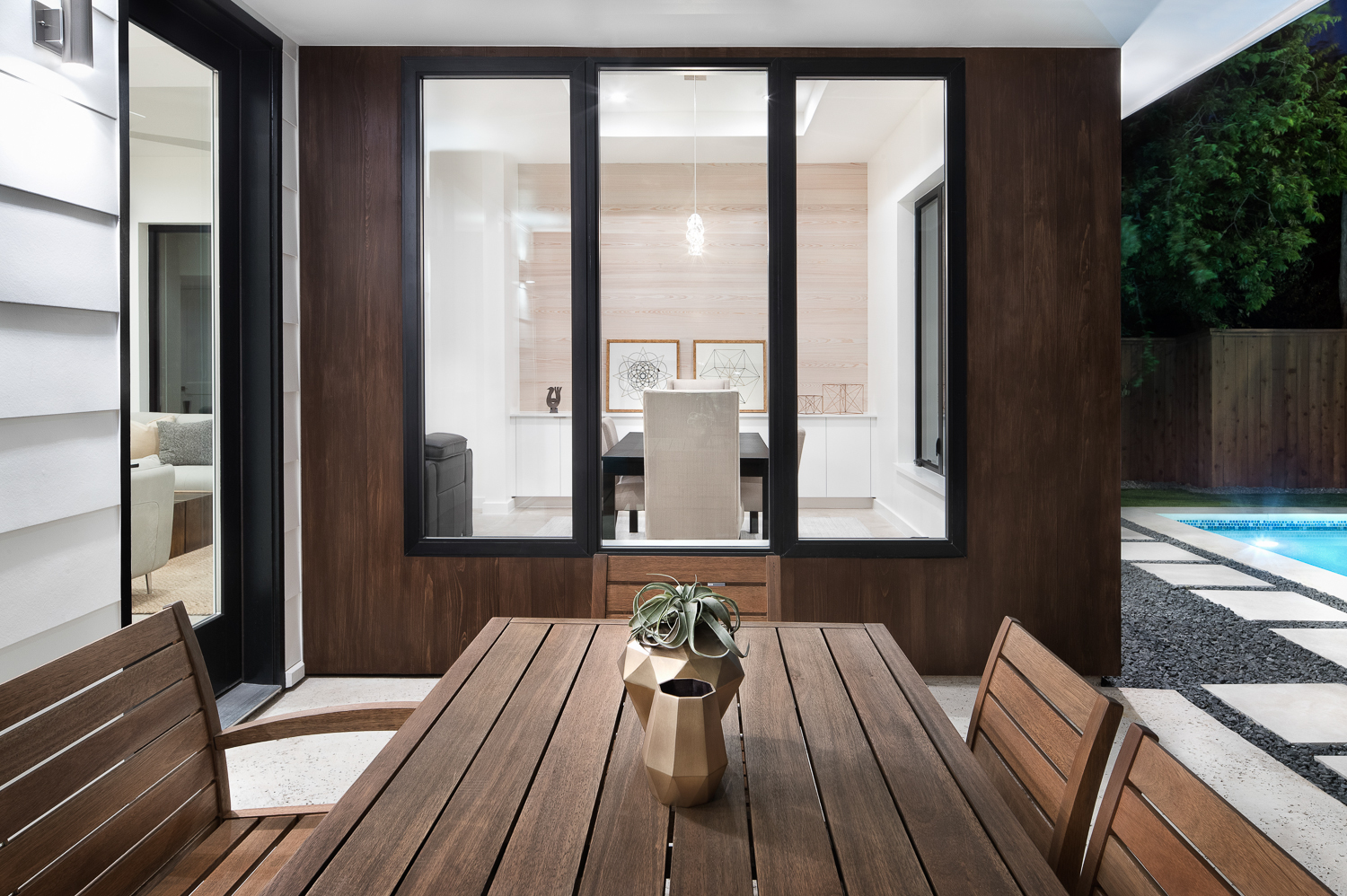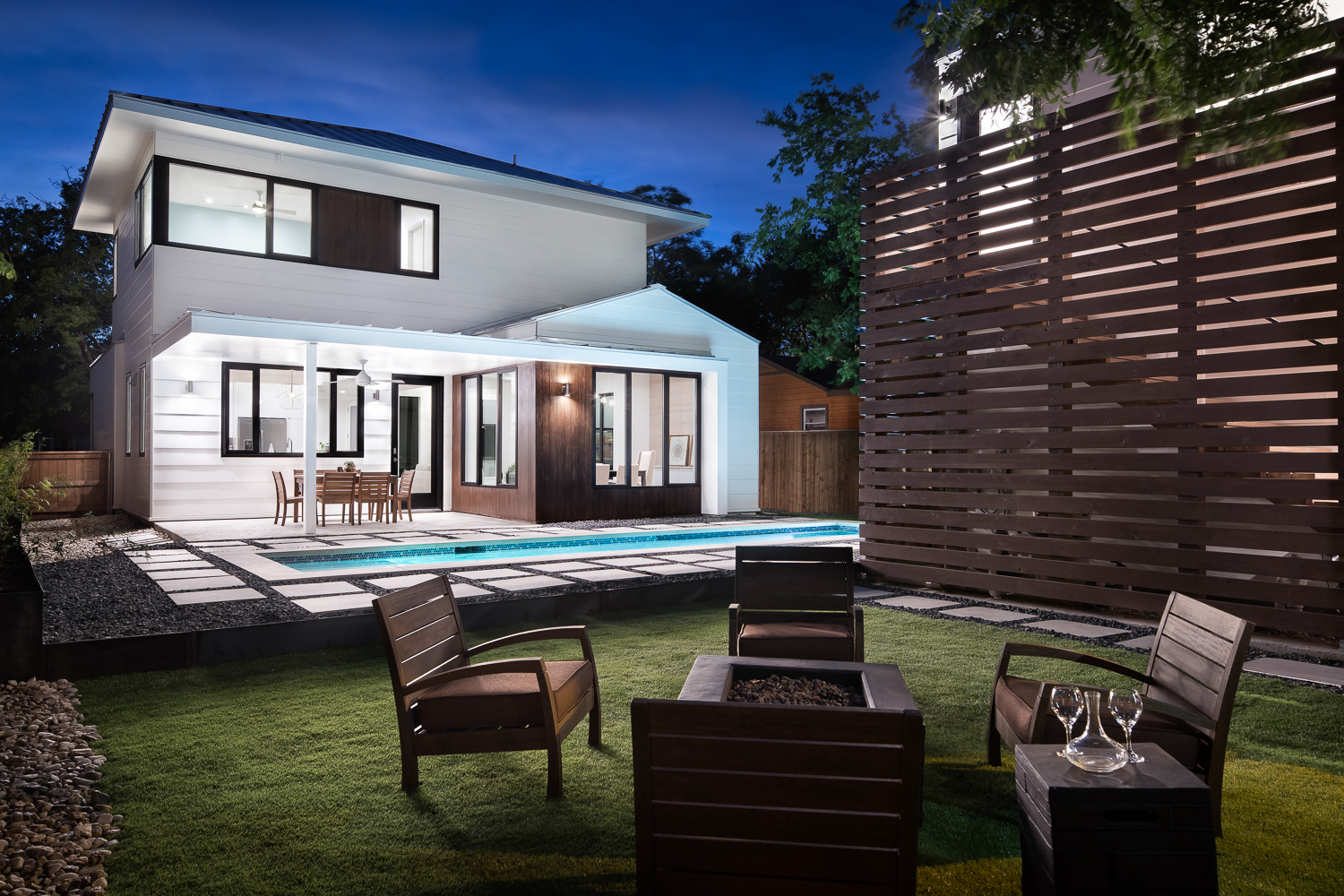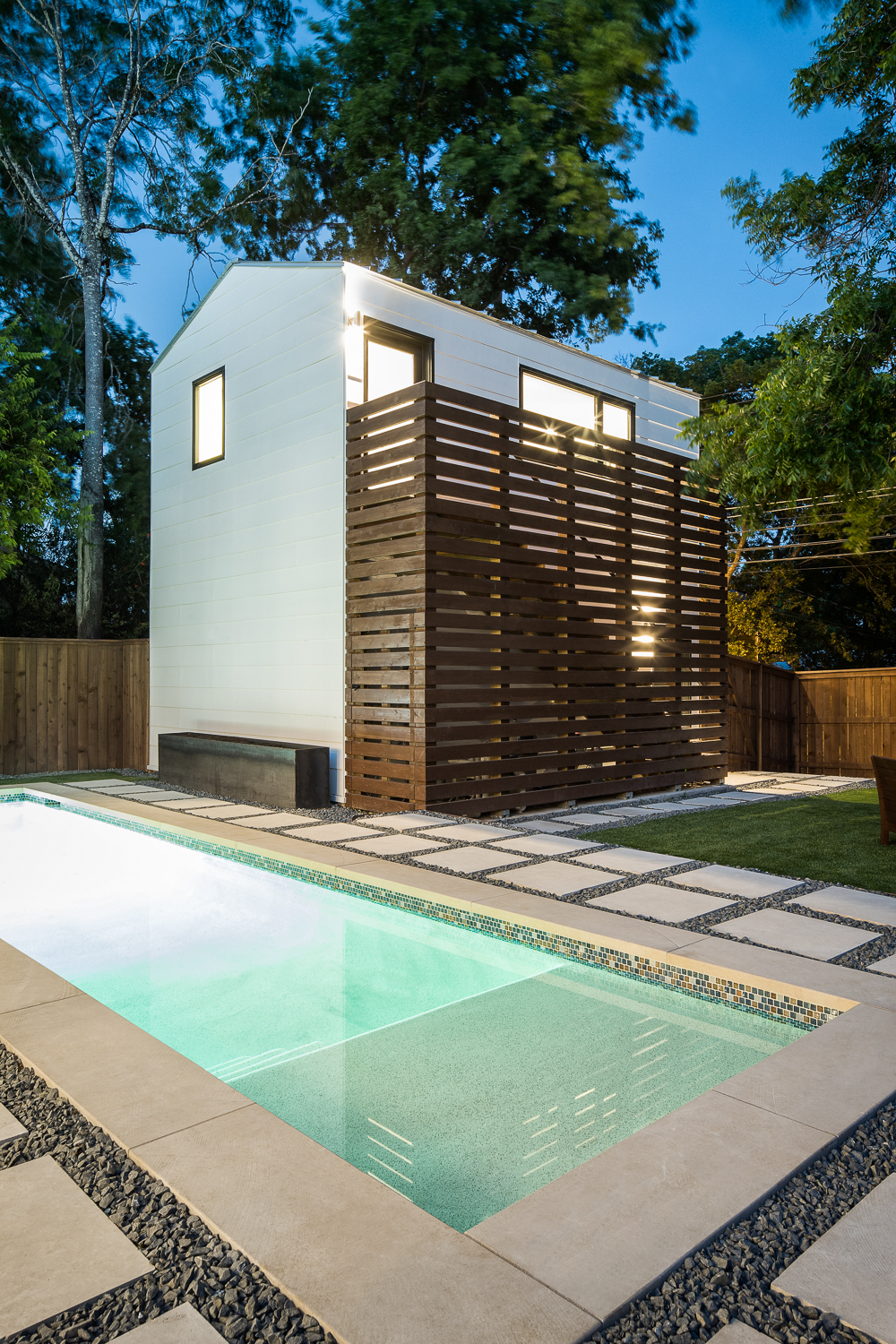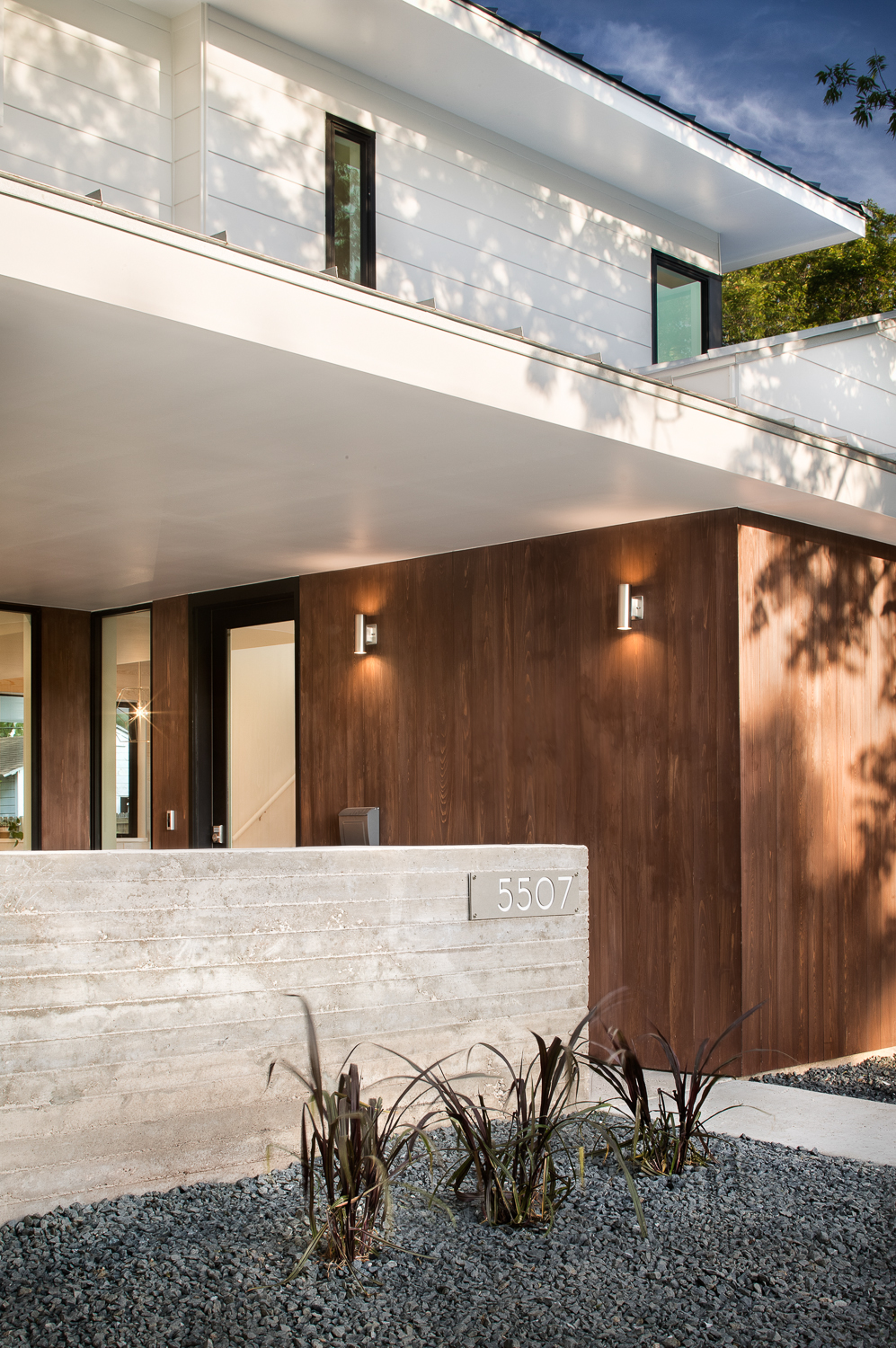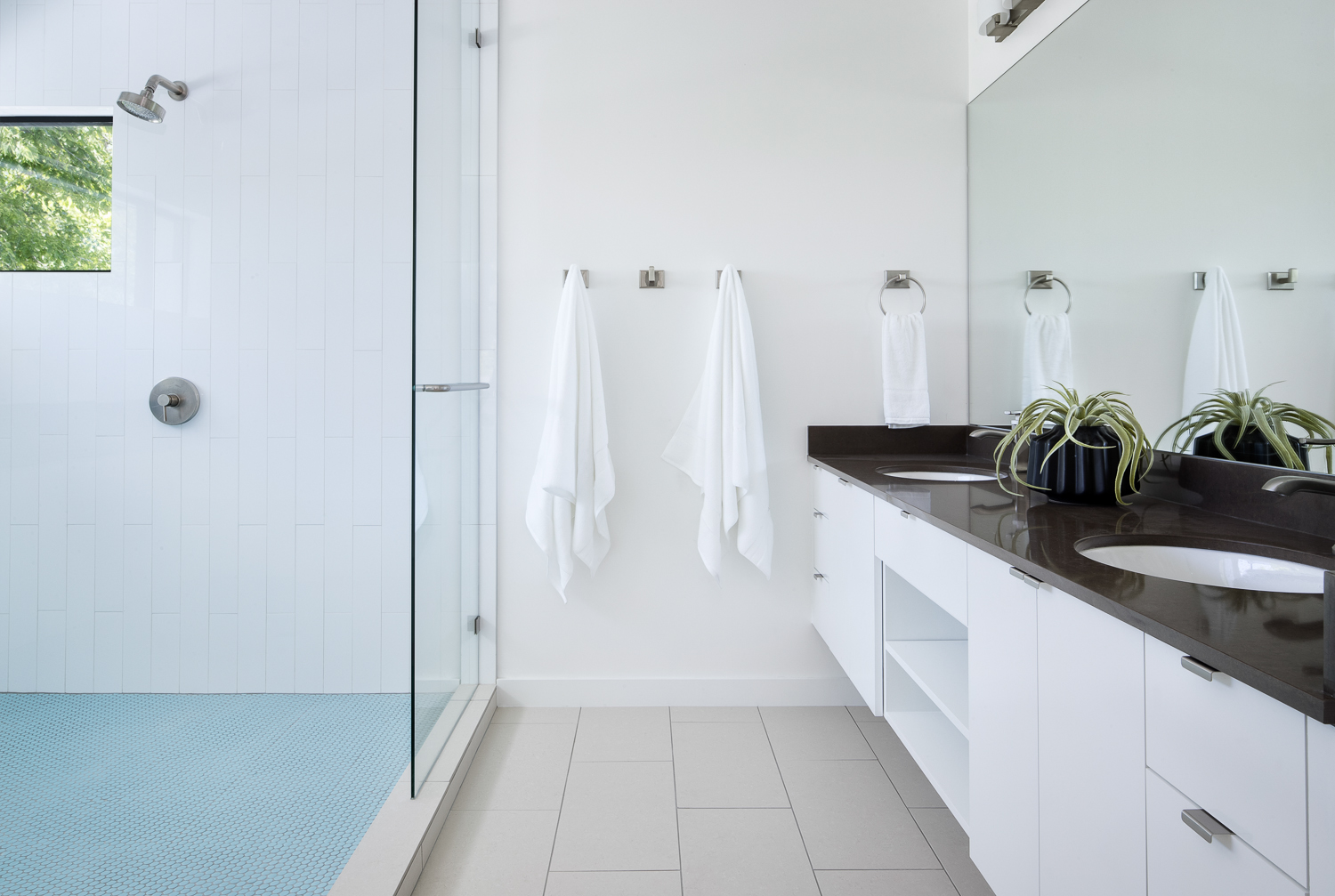 Entry into the home remains compressed by a spine running the length of the home allowing the primary spaces to unfold along a subtly defined axis. One is carried through the house with Living and Dining directly linked on one side, and the Kitchen and Stair opposite. The guest bedroom and bath remain discretely within the low front volume. Daylight is prevalent in all spaces, yet appropriately controlled depending on façade orientation. The spine leads to a covered back patio, mimicking the front, which offers the same soft transition into the exterior. A lap pool and fire pit compose with the two-story guest suite, set back from the outdoor rooms by a simple but effective wood slat screen wall at the exterior stair. The master suite overlooks both the front and rear scenes, perched among the tree canopy, and completing the façade compositions with tight modern detailing.