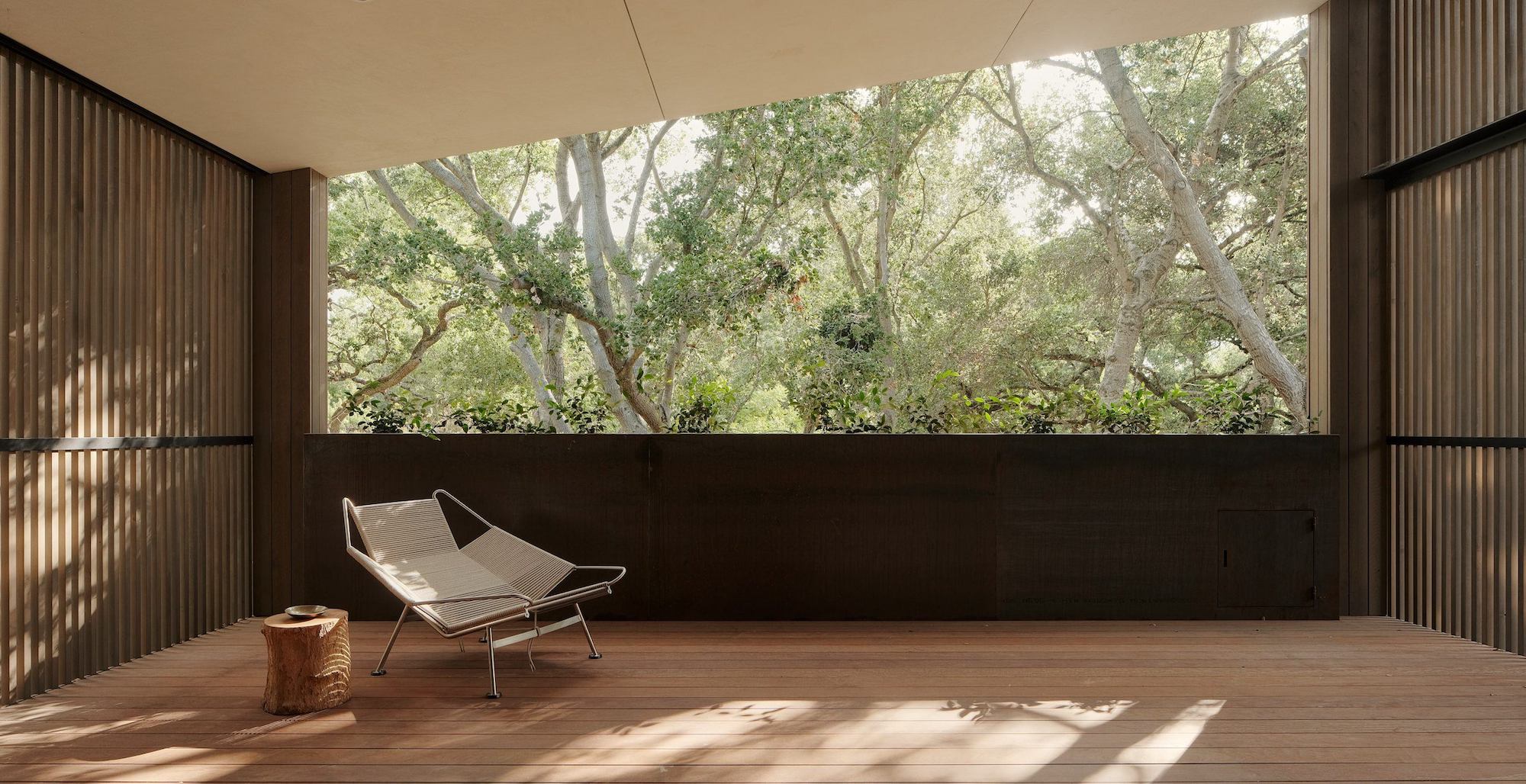 16 Nov

Slatted Splendor in California by Field Architecture

In a suburb of Silicon Valley in northern California, American firm Field Architecture has designed a home around two natural features of the site: large oak trees and a flowing creek. Titled 'Dawnridge', the residential property takes advantage of the area's picturesque topography.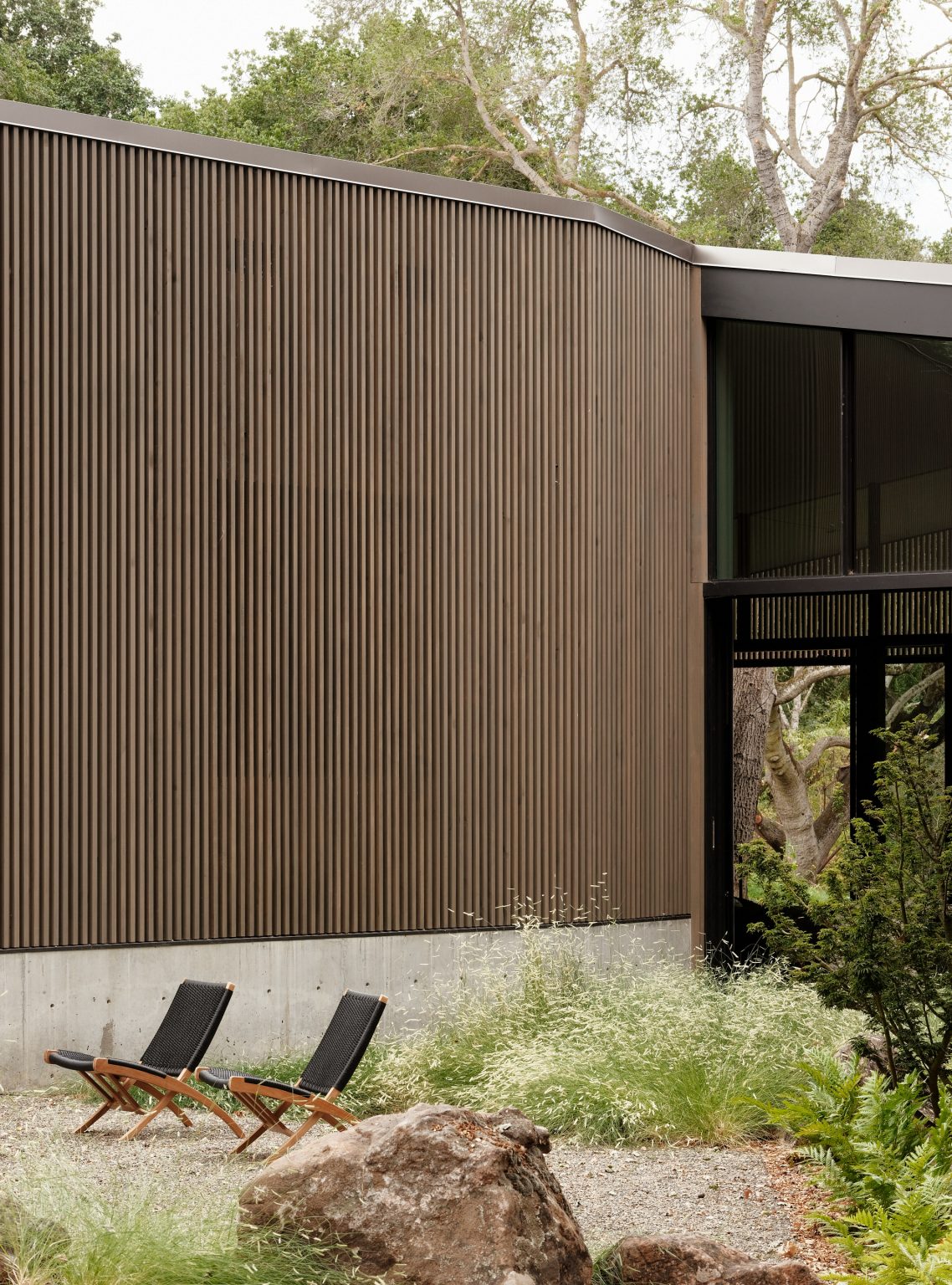 According to the design team, Dawnridge began by re-envisioning the site as a reawakened fragment of the natural environment. The project presented itself as a powerful departure from the otherwise increasingly urban character of the local landscape, and an opportunity to reconnect the site to its larger—and often forgotten—ecological context. Designed for a couple with a love for the outdoors, the architecture strives to re-establish its location as a fundamentally wild place.
Bordered by the restored stream on one side and a majestic Blue Oak at its center, the design alludes to a typical gable-roofed ranch house, but one that has been split in two. The two sides of the house wishbone away from each other to settle into the topography and make space for the Oak. To one side the shared spaces of the house spill out onto an outdoor dining room and rock garden. To the other, the private spaces of the house nestle deeper into the tree canopy creating the feeling of living in a treehouse.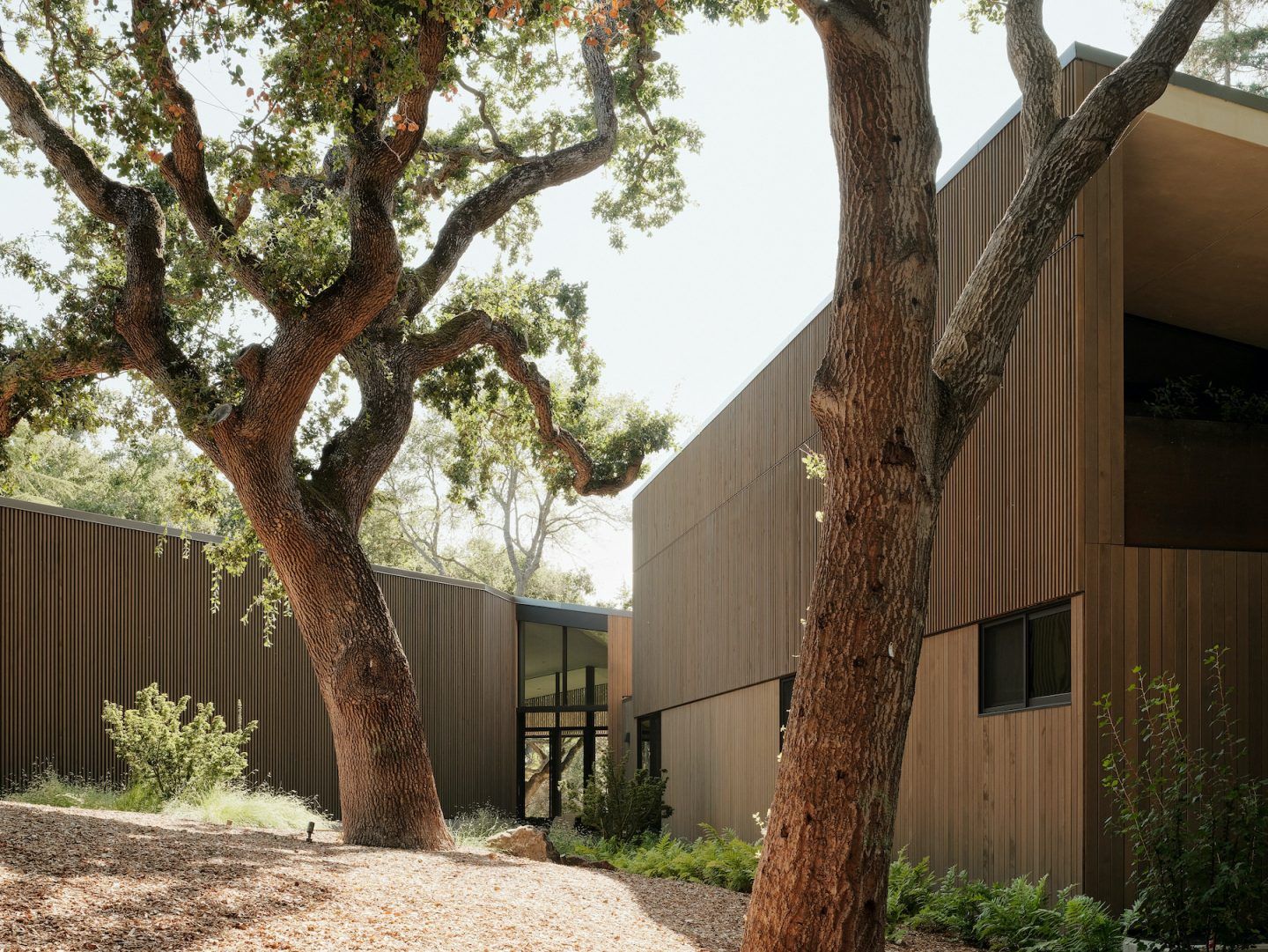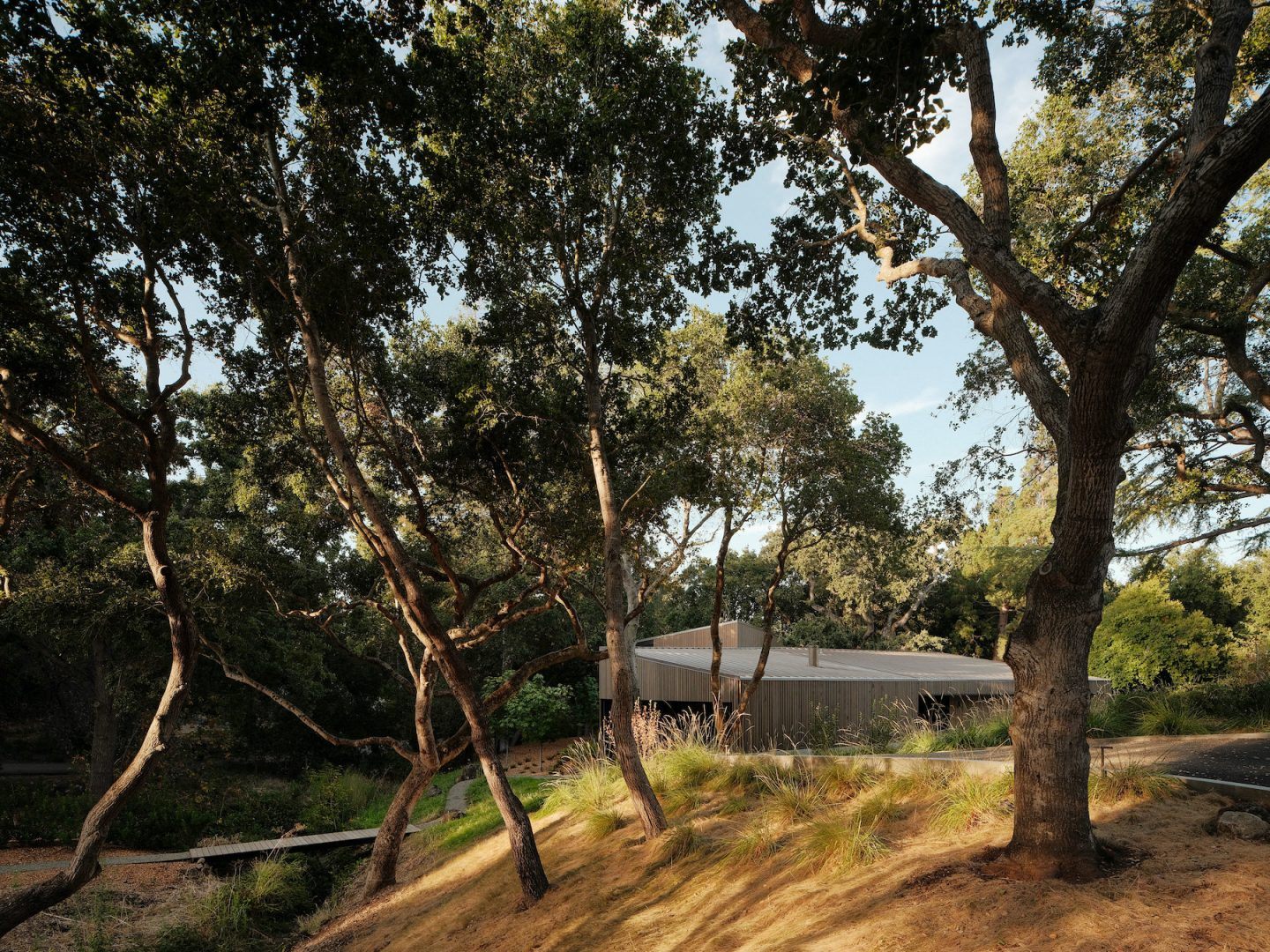 A simple language of timber slats clads the exterior of the building and threads through the interior. Created as a re-interpreted riff on traditional board and batten siding, the slender boards control heat gain, while allowing breezes and dappled light to animate the spaces of the house with bands of natural light. A neutral palette of concrete, gray-washed oak floors, and reclaimed cypress create a quiet setting for the landscape to come to life. Large openings frame views of the surrounding woodland and incorporate outdoor rooms into the living spaces of the interior, where the sounds of the creek and surrounding wildlife are welcomed in.