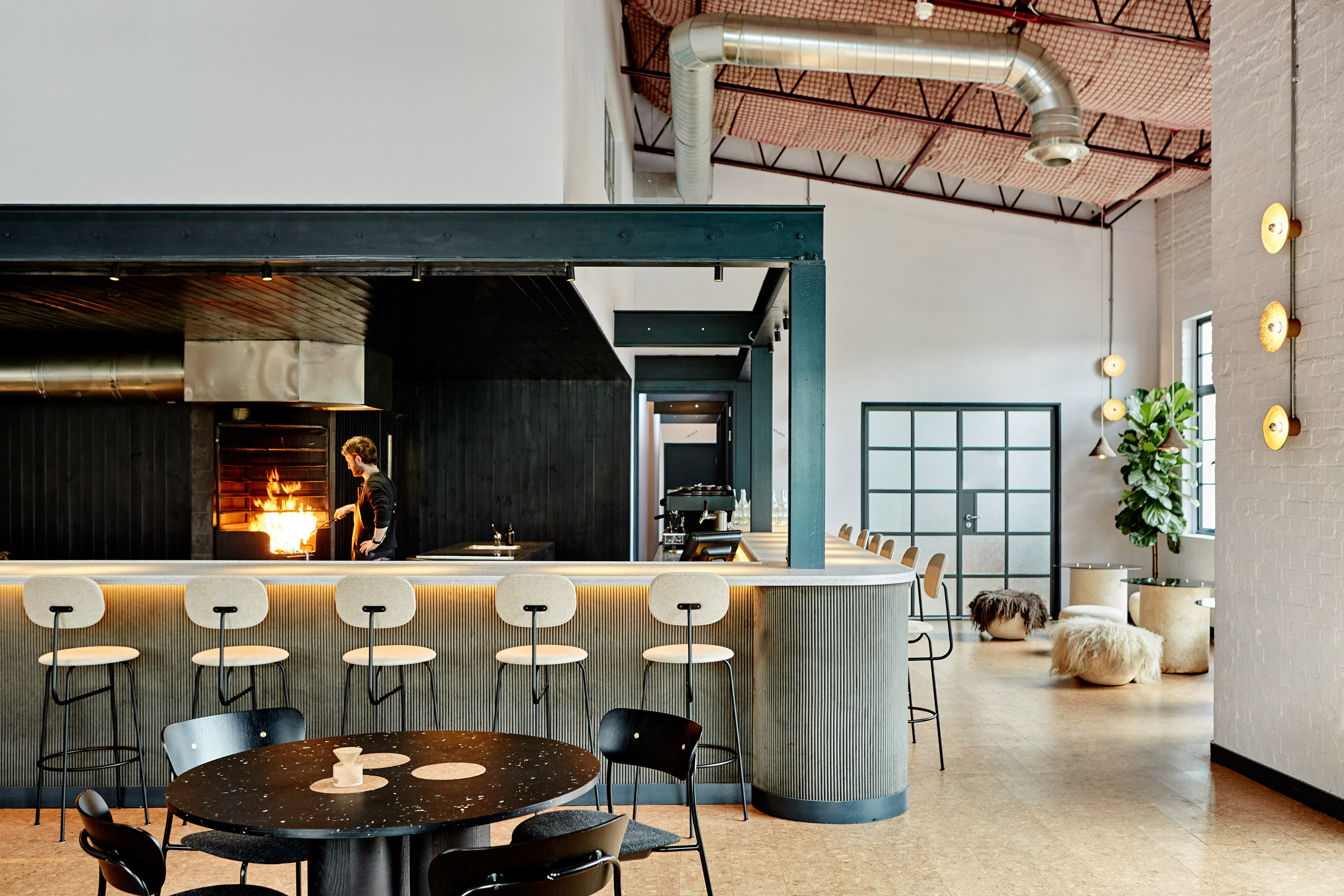 25 Apr

Silo: A Yummy Proposal for Zero-Waste in London

Mycelium pendant lamps dangle above recycled-plastic dining tables inside Silo, a zero-waste restaurant in east London designed by studio Nina+Co. Silo is set within The White Building, a creative hub in the Hackney Wick neighborhood that contains studio space for artists and a craft brewery. The restaurant, which is headed up by chef Douglas McMaster, sets out to create zero waste and close the loop on food production processes.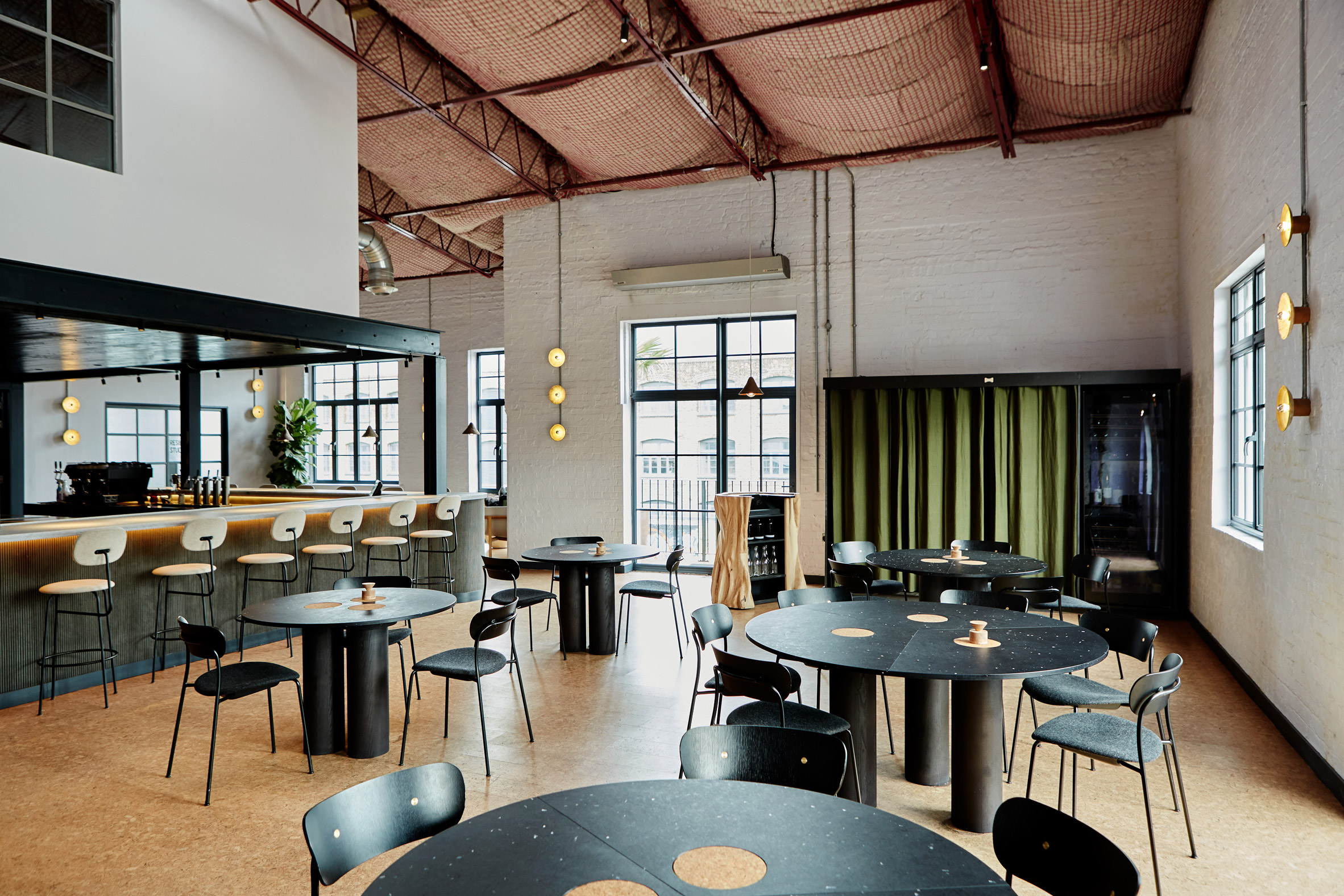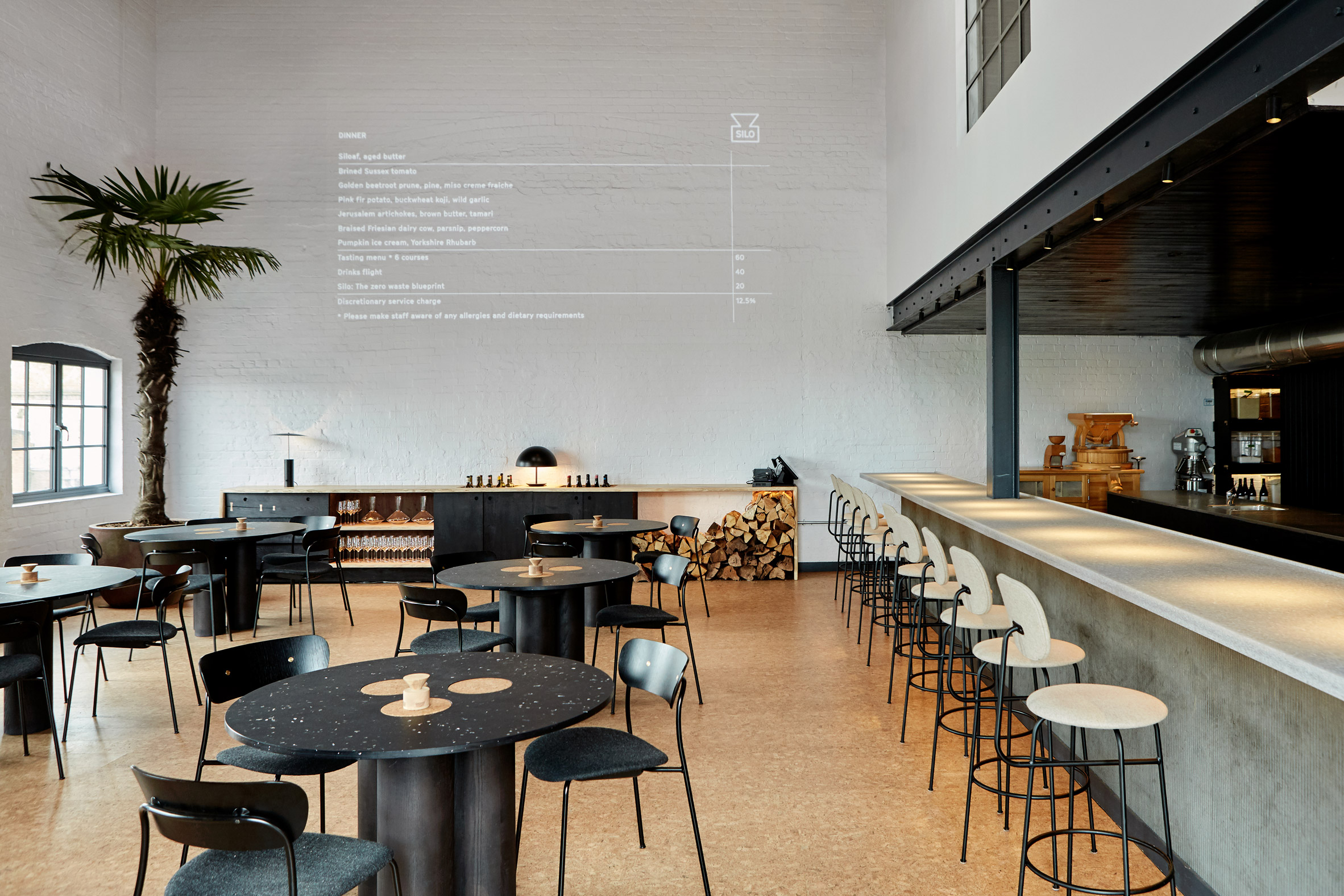 The culture of sustainability permeates everything that happens on-site. For example, the staff tries to make the most out of all cooking ingredients – for example, "wonky" fruit and vegetables are blended into smoothies – while the meat is prepared with a nose-to-tail approach – where chefs utilize every part of the animal, including offal, instead of just popular cuts such as shank or breast. Some of the produce, like butter and oat milk, is made in-house. All produce delivered to the restaurant comes in reusable containers, crates or pails, and then served on plates made from recycled plastic bags, and any food that isn't eventually consumed is fed into an on-site composting machine.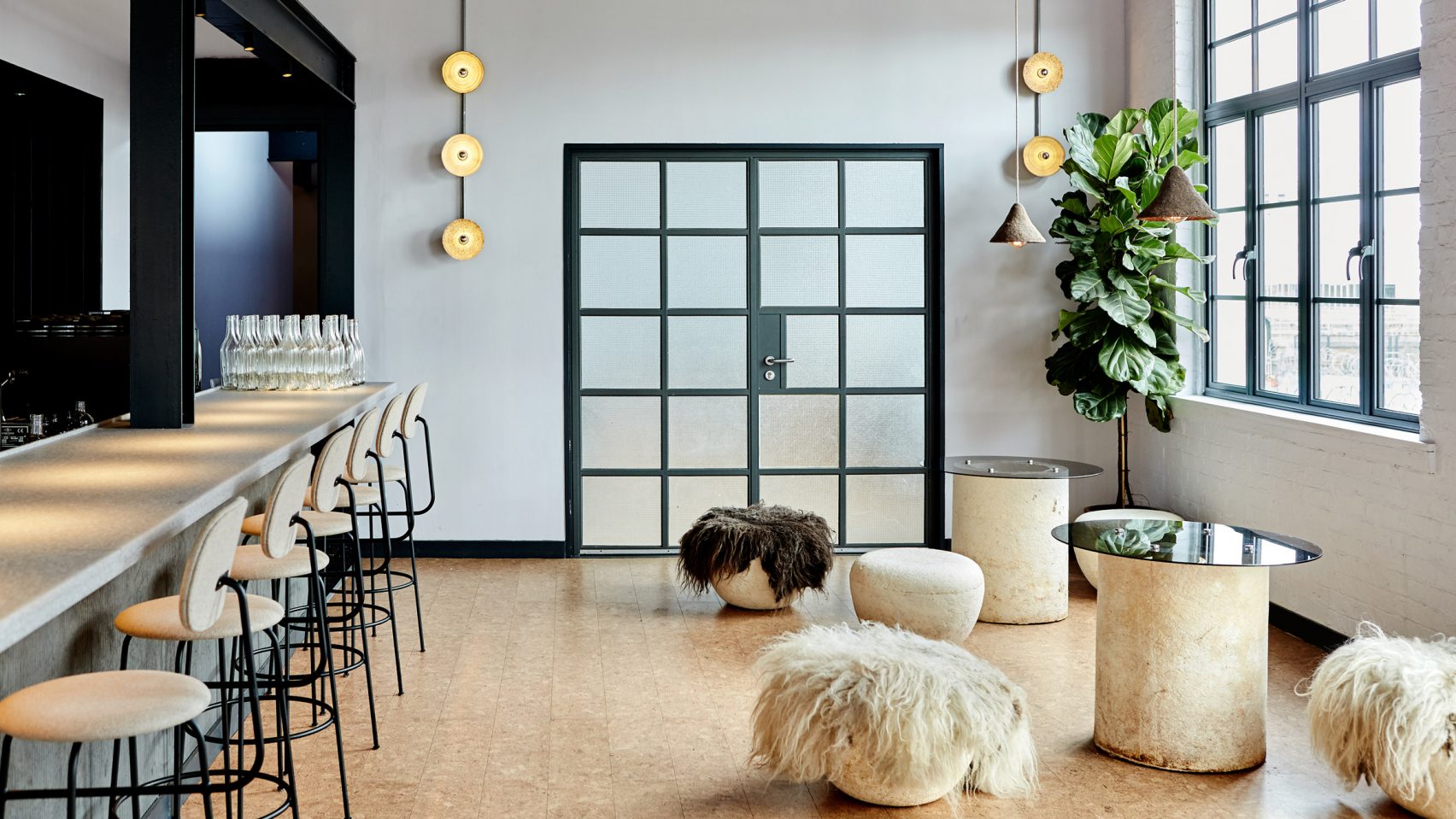 Design studio Nina+Co was brought on board to develop interiors that reflected the restaurant's sustainability-focused ethos. "At the studio, we know that comfort, style, and luxury are totally achievable within a sustainable framework," said the studio's founder, Nina Woodcroft. "By applying circular thinking, utilizing sustainable materials and considering how they will either biodegrade or be disassembled for repurposing in the future, we created a thoughtful interior that lives up to the elegance and integrity of the food."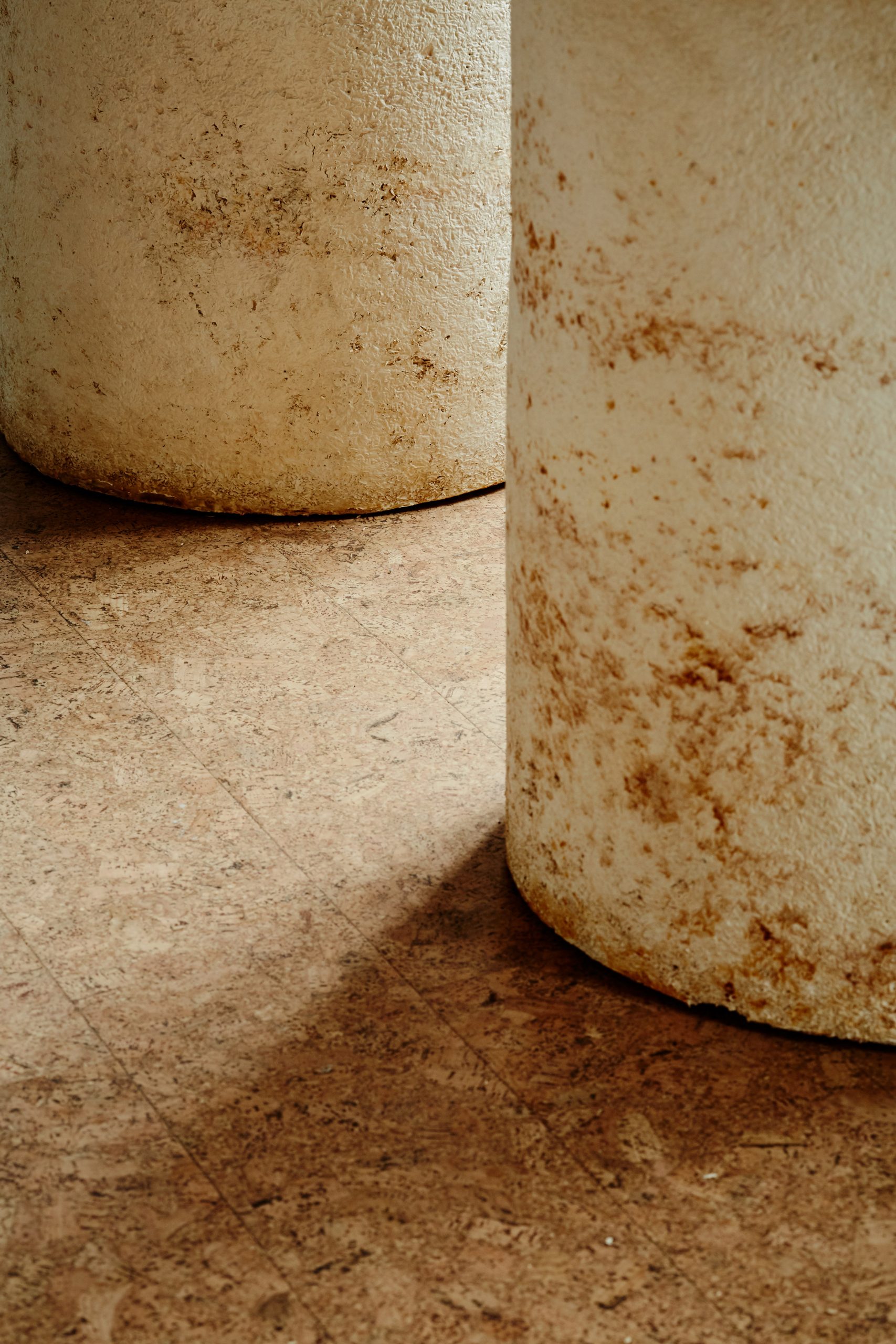 The white-painted dining room is anchored by a huge fluted bar counter crafted from recycled plastic packaging. Directly in front is a row of cream stool seats where guests can sit and watch dishes being put together in the open kitchen, which is lined with blackened timber beams. Recycled plastic has also been used to create the flecked tops of the dining tables. They're supported by cylindrical legs made from sustainably-sourced ash wood and feature cork detailing. Glass wine bottles drunk during previous dinner services have been crushed, molded and kiln-fired by a local potter to create the restaurant's wall lights – each one comprises a trio of circular dishes, at the center of which is an exposed bulb.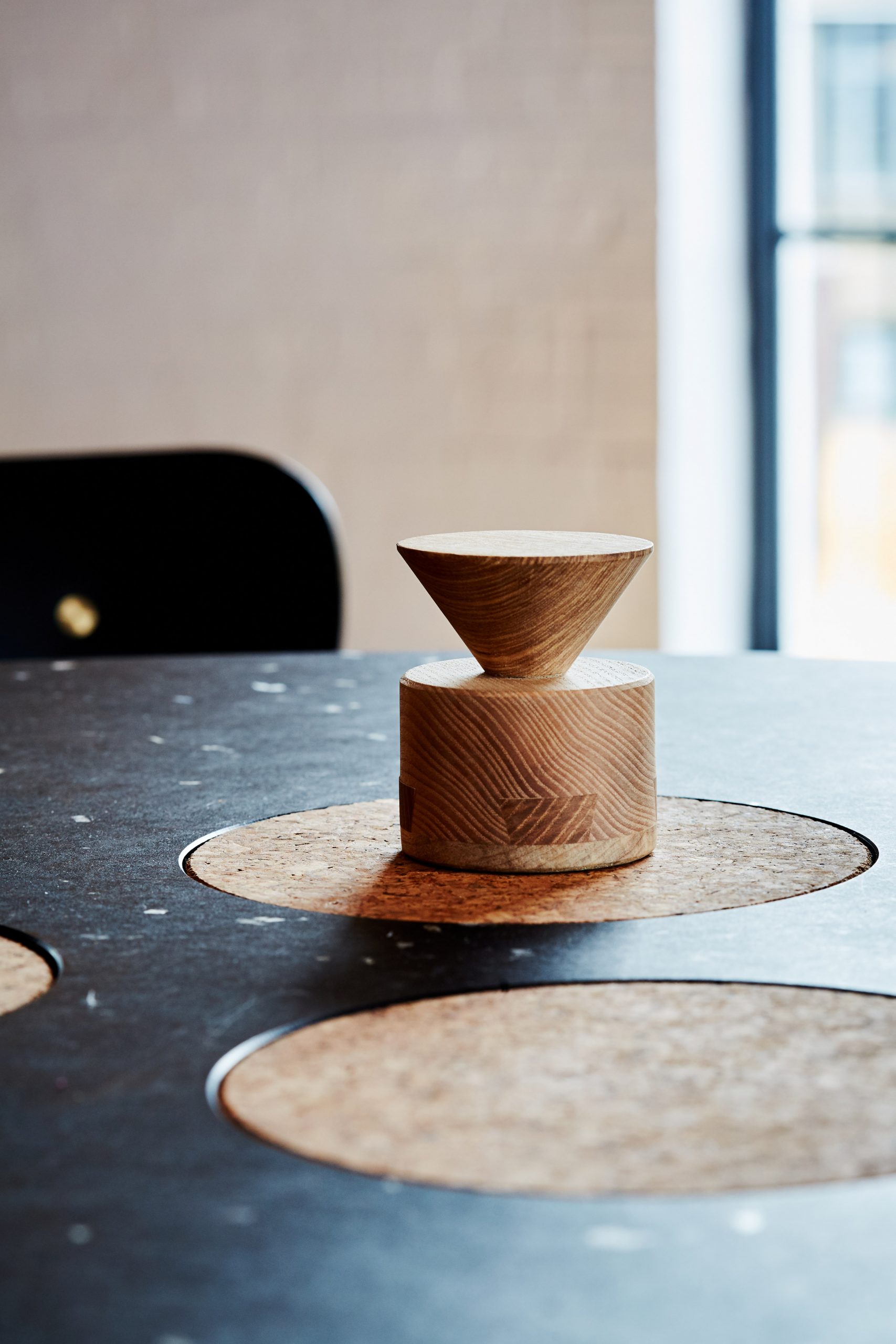 Mycelium, which is the vegetative part of fungi, has been used to create the pendant lamps, tables, and seating poufs in the casual lounge area, where guests can enjoy cocktails. "The tables and stools are strong and lightweight, with a soft skin akin to nubuck leather and a resemblance to honed travertine stone," explained Woodcroft. She told Dezeen she'd attempted to incorporate more unusual sustainable materials. "Some of the innovative materials we hoped to incorporate, like potato waste bio-plastic, pine-needle fibreboard and seaweed fabrics are not yet ready for a commercial environment," she continued. "However, if a small pioneering restaurant like Silo can achieve what we achieved, I hope and expect the hospitality industry as a whole to step-up their game and apply their substantial collective spend to these areas."
We are excited to see other restauranteurs and hospitality spaces rise up to the zero-waste trend, as it's gradually growing in popularity. 
(Photography: Sam A Harris).