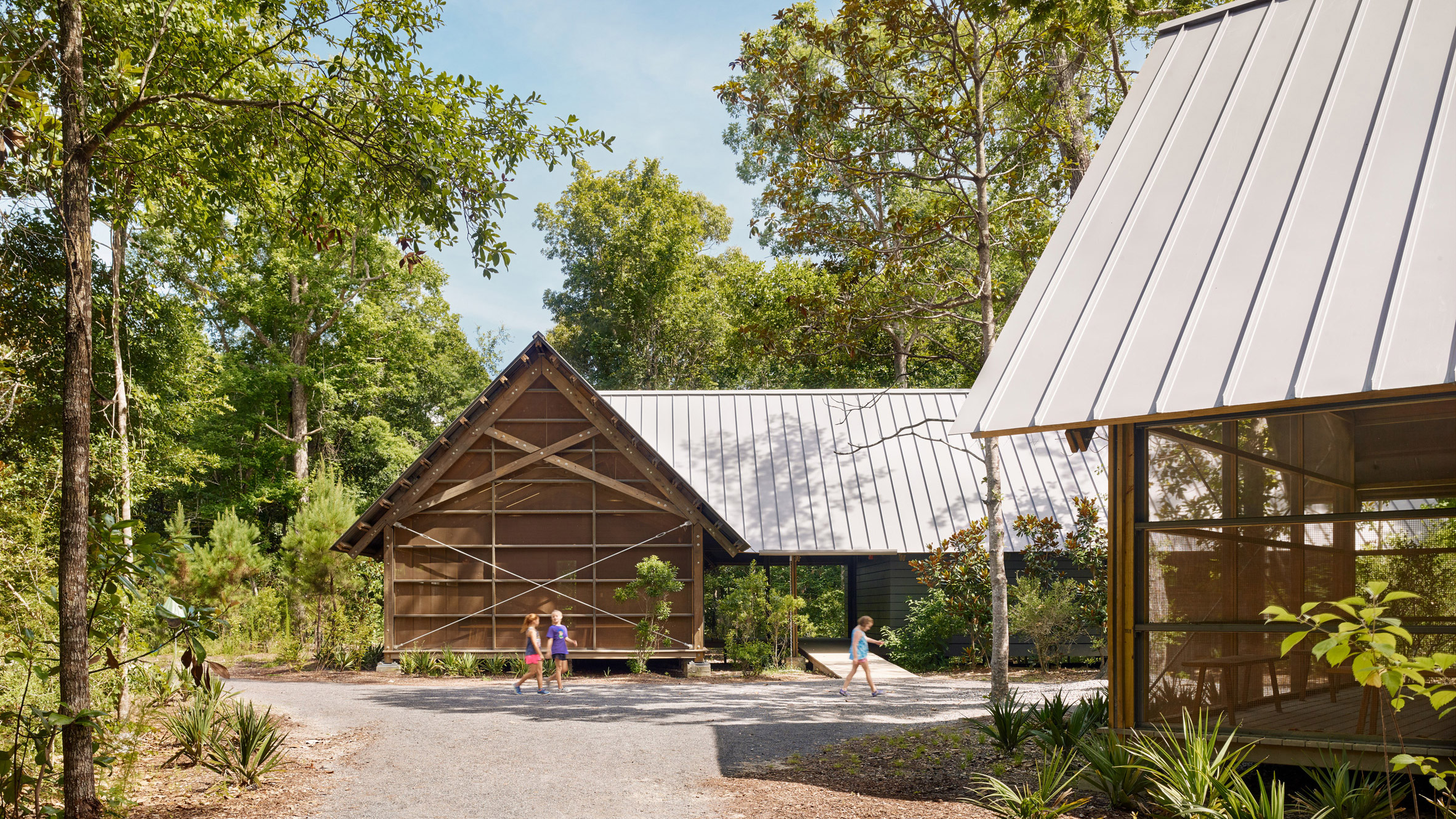 15 May

Pristine Visions in Pine at the Marine Education Center by Lake Flato Architects

Six pine buildings form this storm-resilient marine research center in Mississippi designed by US architecture firm Lake Flato Architects. The Marine Education Center (MEC) is an educational facility that is part of The University of Southern Mississippi's Gulf Coast Research Laboratory. It is located in Ocean Springs on a 500-year-old floodplain that has recently been affected by three major storms, including Hurricane Katrina in 2005. Lake Flato Architects was tasked with designing a research lab that could withstand future catastrophic weather events without infringing on the site's natural environment. "Considering natural disasters and durability, the design focused on using and maintaining the land to serve as the first line of defense," the studio said. The complex comprises 29,700 square feet spread across six pavilion-like pine structures that house classrooms, laboratories, offices, and assembly and exhibition space.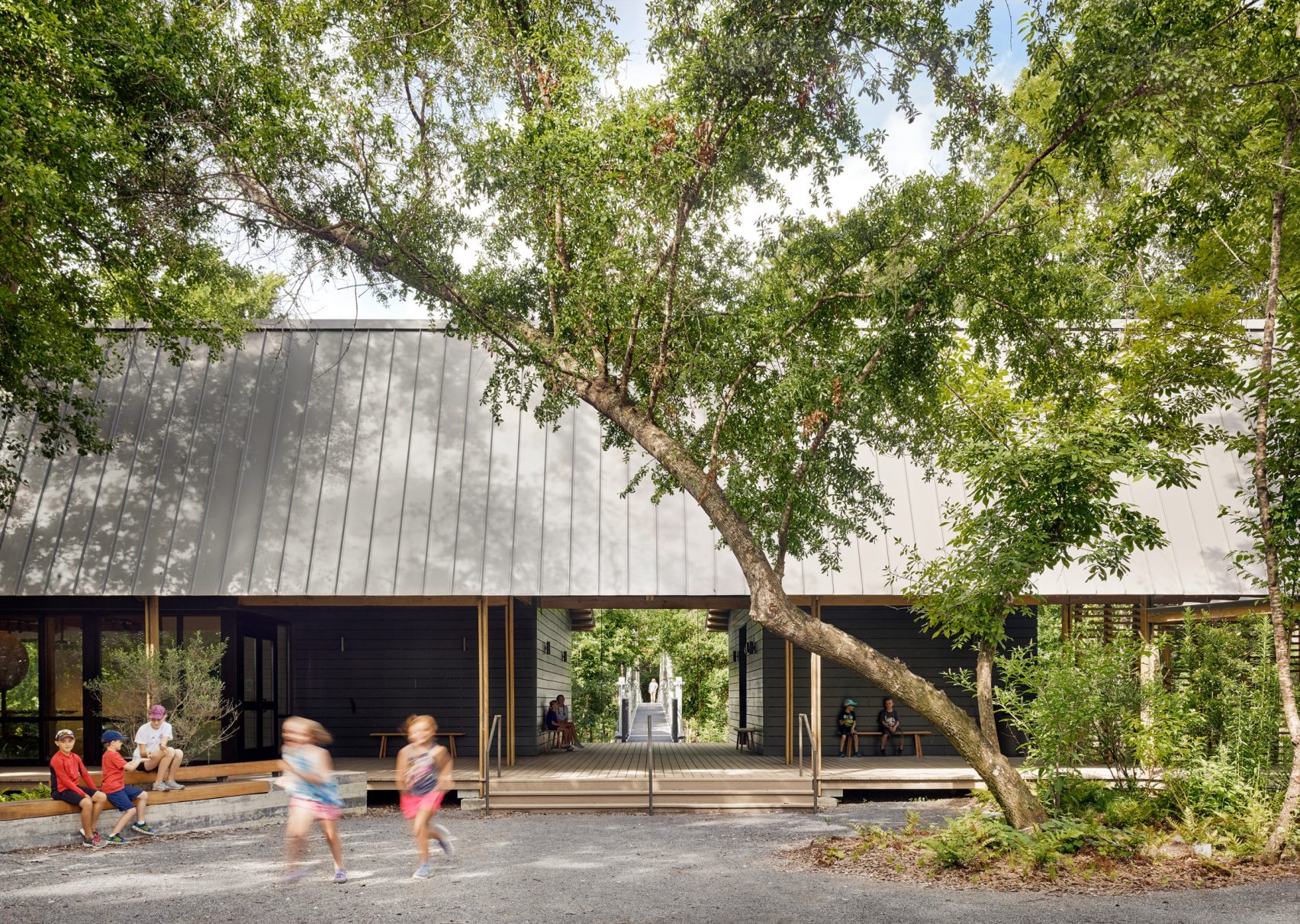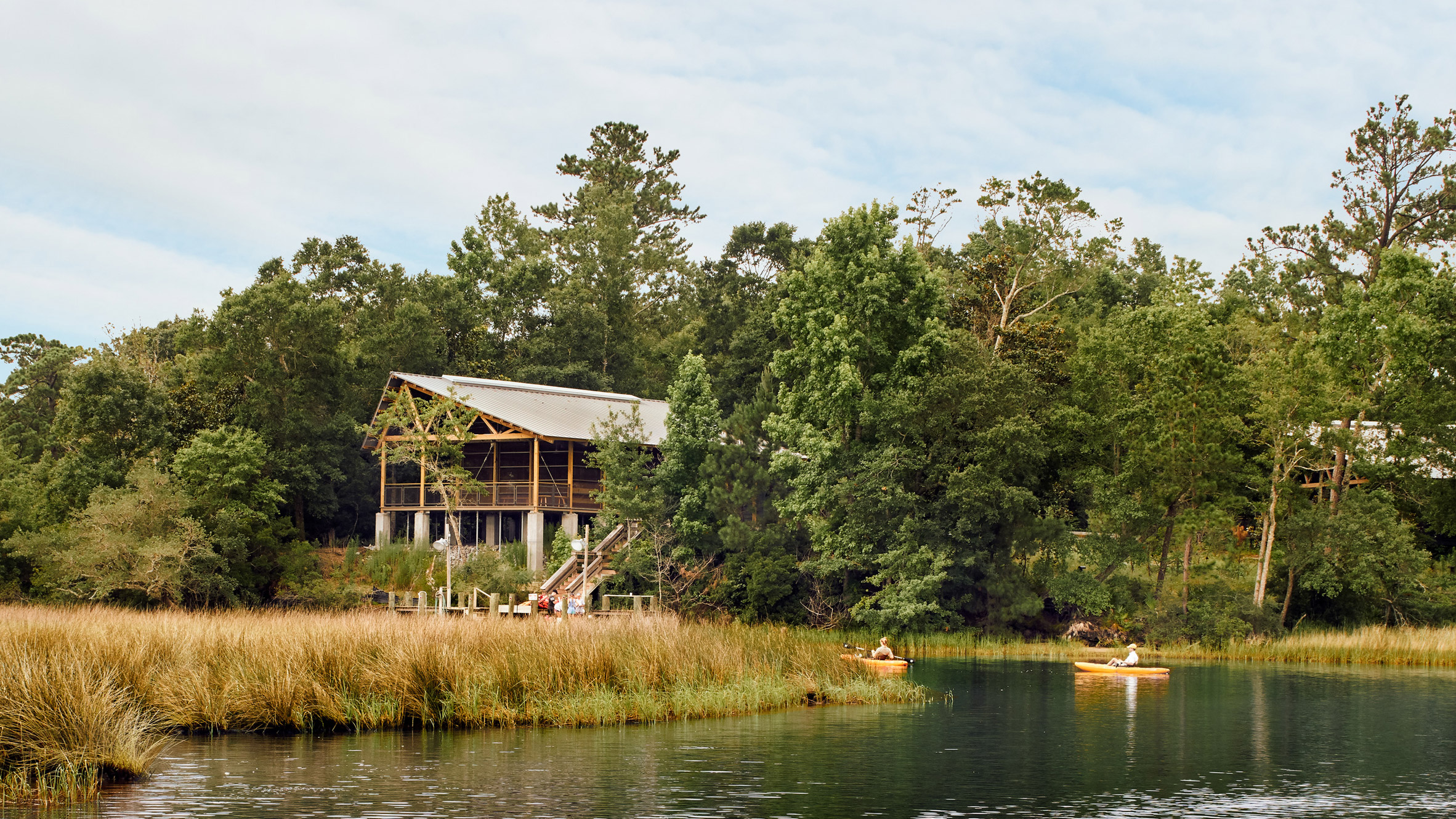 Resilient Design Institute, a non-profit organization that helps communities affected by climate change and natural disasters, worked with the studio to choose construction materials that would not contaminate water in the case of a major storm. Each of the buildings is clad with locally sourced southern yellow pine wood and features exposed wood beams and trusses that strengthen the structures. The administration building and exhibition space are connected to one another via a covered walkway. A metal pedestrian bridge forms a pathway across the forested bayhead to connect the laboratories and classrooms to the lower campus. An additional pavilion located at the shore of the bayou is lifted above the water level by a series of concrete pillars.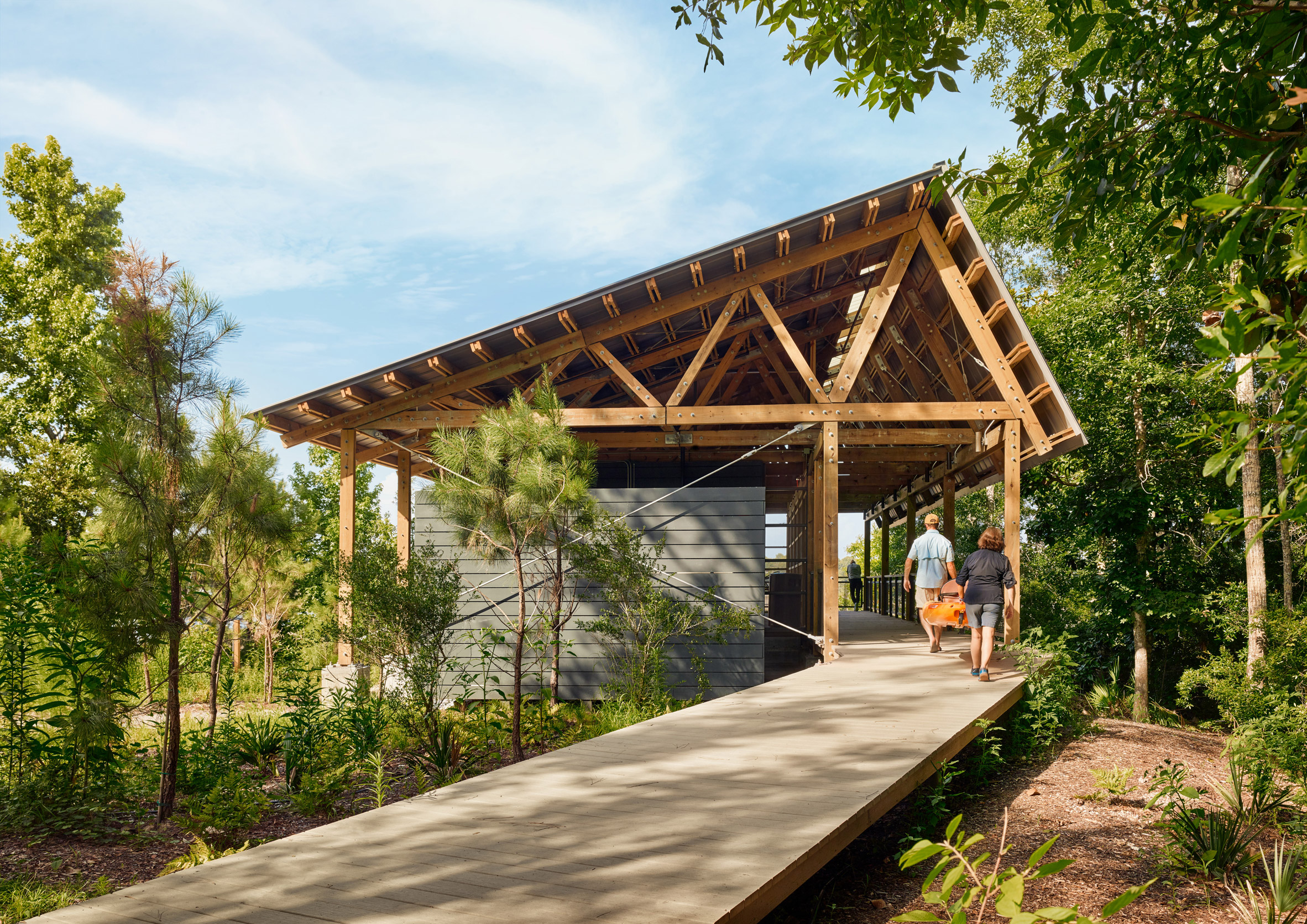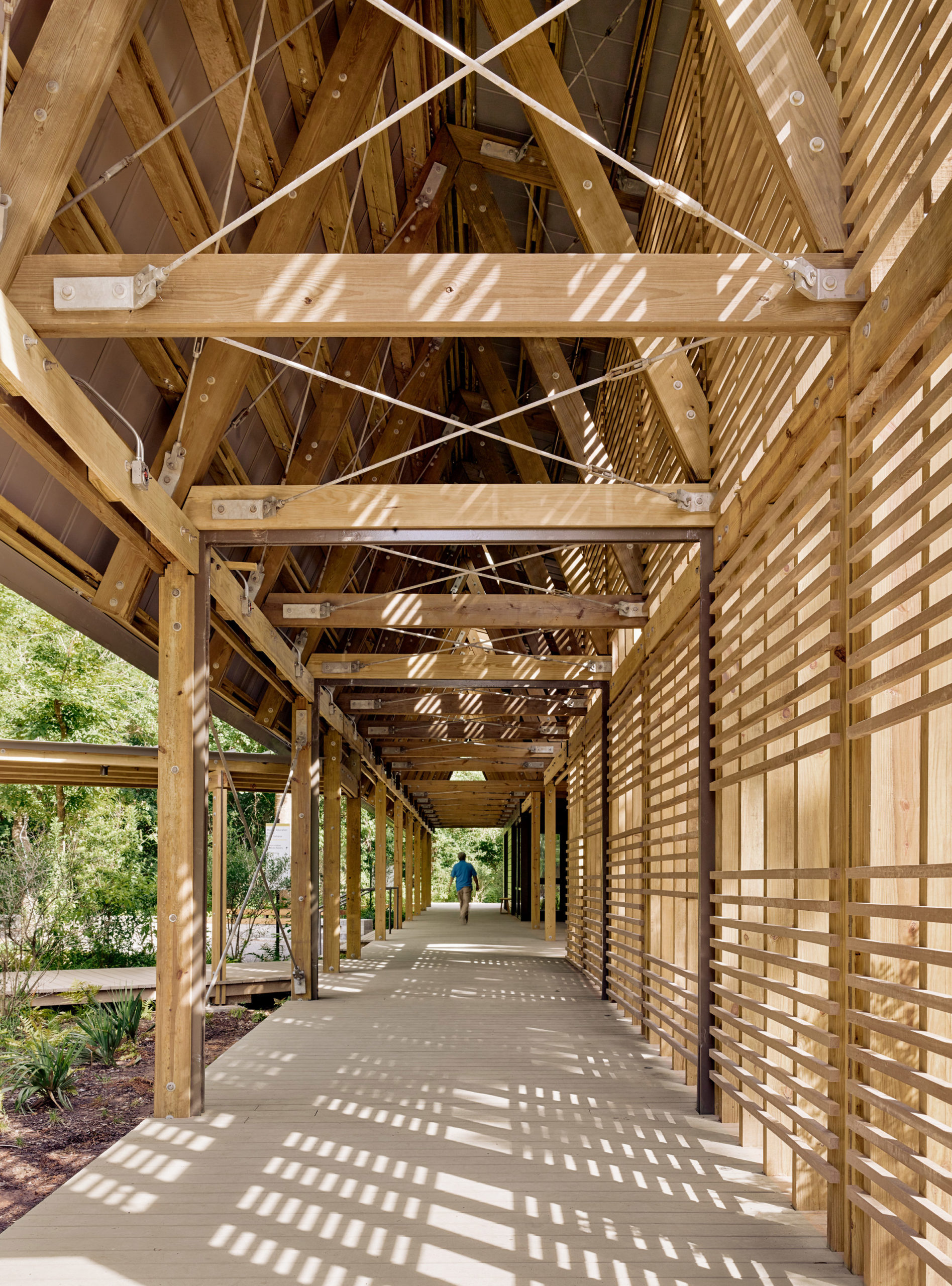 The studio consulted with biologists and coastal ecologists to identify ideal building lots. The aim was to find high elevations to avoid flooding and areas that would result in minimal impact on the existing natural environment while providing access to the nearby bayou. All of the buildings are situated on land where old, damaged trees have been removed and where groups of strong trees able to withstand winds up to 180 miles per hour are planted. "The buildings were sited within the existing tree canopy, allowing the trees to serve as a natural wind buffer," it added.
Inside the buildings, walls are paneled with white oak and the ceilings feature crisscrossing wood rafters and joists. Marine Education Center was recently named one of the American Institute of Architects (AIA) Committee on the Environment (COTE) top 10 projects. Founded in 1984, Lake Flato Architects has designed a number of educational facilities across the United States including Josey Pavilion and a petal-like pavilion for Confluence Park, which are both in Texas. As changing climate and rising sea levels affect waterfront constructions across the globe a number of architects are designing structures that can withstand natural disasters. Examples include The Water Institute of the Gulf, a waterfront building in Louisiana that can remain open during floods.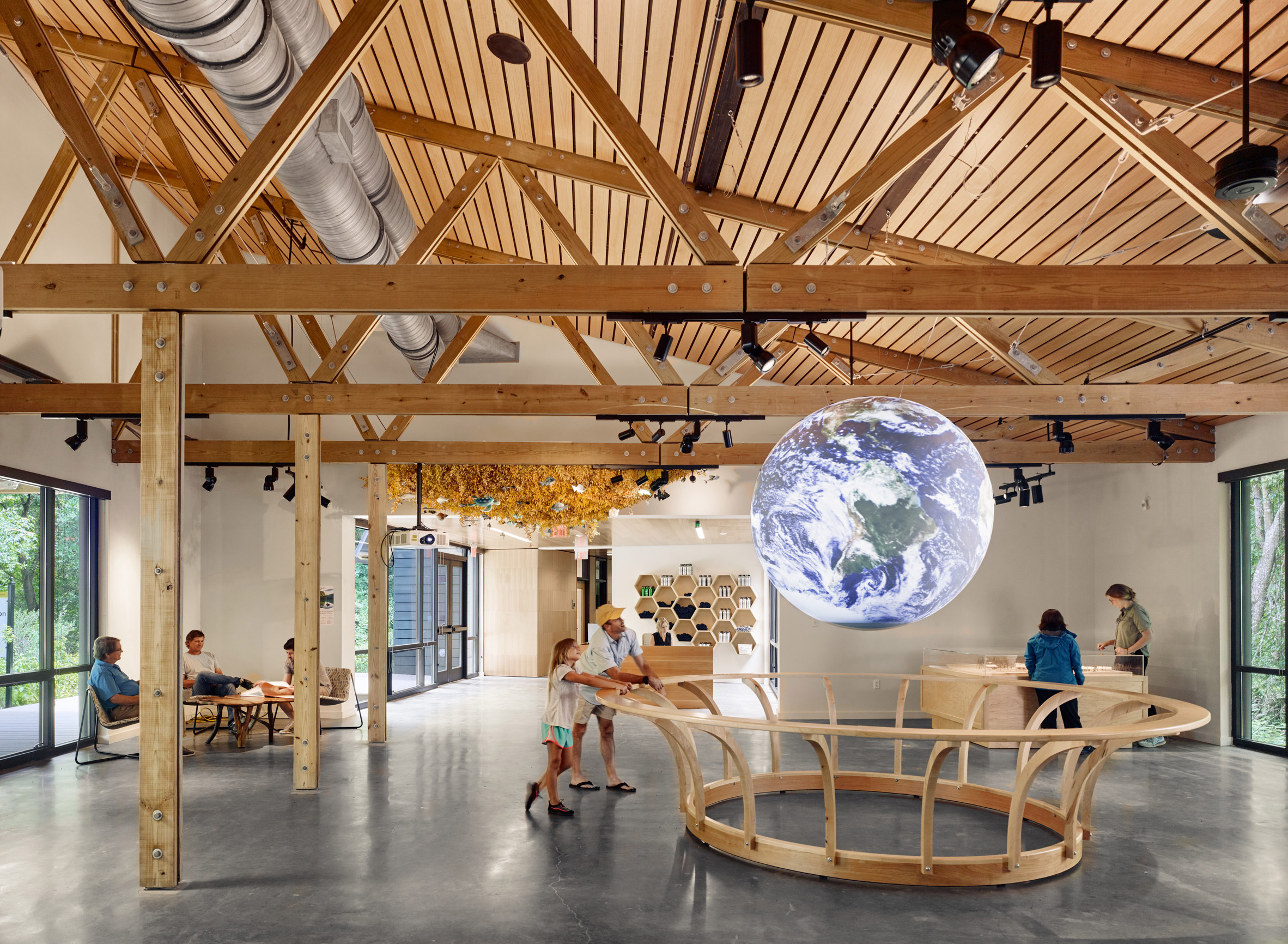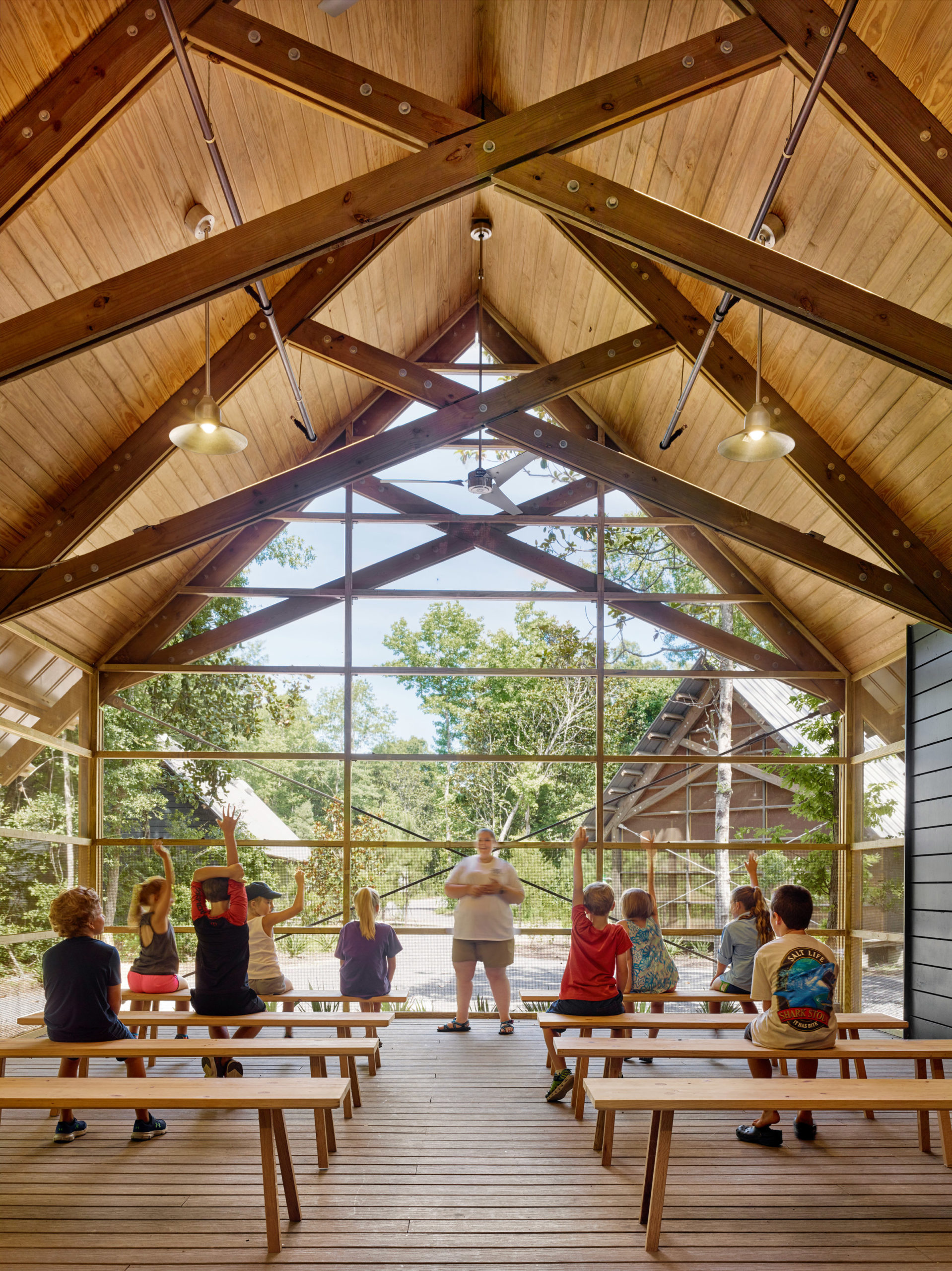 CREDITS:
Architect: Lake Flato Architects
Landscape architect: Studio Outside
Contractor: Starks Contracting Co., Inc
Photography: Casey Dunn