20 Apr

Poetry Meets Functionality in Juliette Berthonneau's Textile Creations

Through her weaving collection Bouncing Patterns, Juliette Berthonneau imagined modular 3D pleated spacer fabrics that contain absorbing, cushioning, and self-supporting qualities. In her collection, textiles showcase an intricate design while being surprisingly cushioning, absorbent, light, and simultaneously self-supporting. As contradictory as that may sound, Juliette Berthonneau, from France, proves that that does not have to be the case with her Bouncing Patterns project. Her work Bouncing Patterns encompasses 3D textiles featuring absorbent, cushioning, and self-supporting properties. The multilayered, hollow structure can be transformed in a myriad of ways, giving the innovative fabric a versatile range of applications.


"By definition, woven fabric can be made of several types of yarns with contradicting physical properties, interlaced to create customizable surfaces. For instance, a rigid fiber would give solidity to the material, while wool would bring it a soft feel. A paradox between contrasting strengths creates a tension generating three-dimensionality. It also brings ambiguous features to the material, assessable through haptic perception."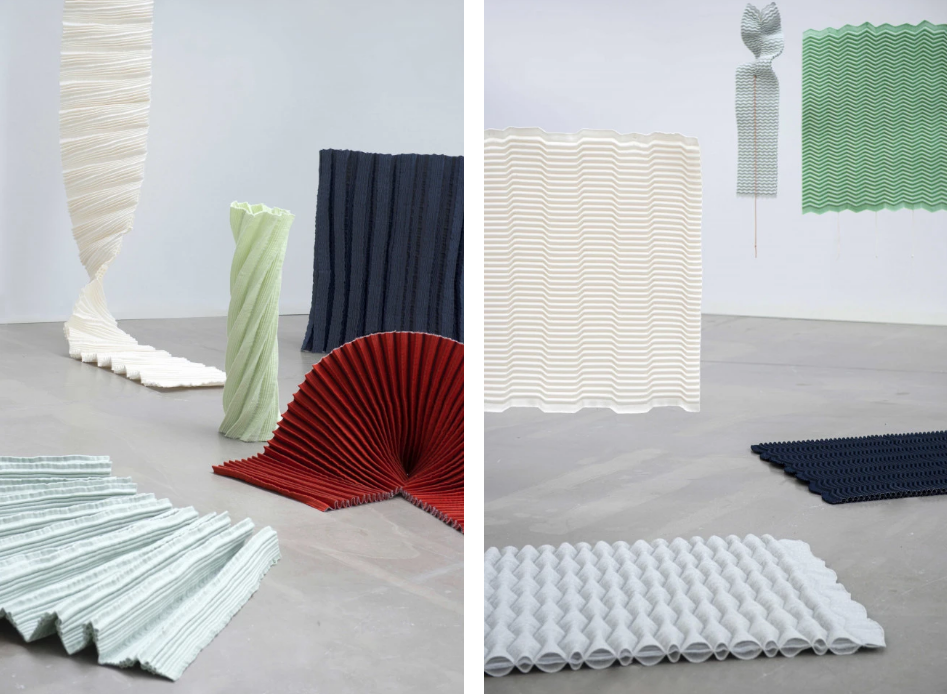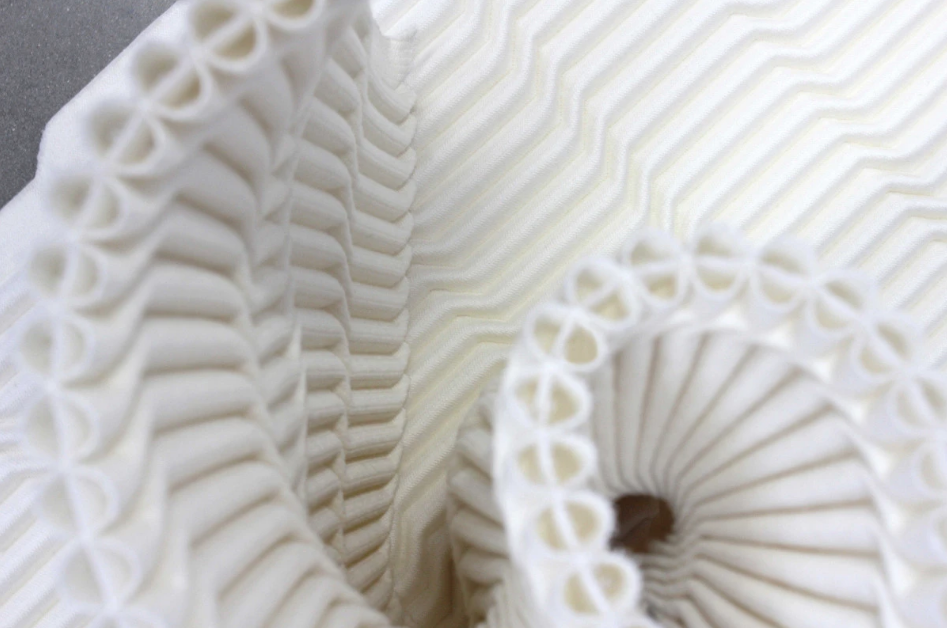 The textile installation has impressed design professionals and jury panels worldwide, with its intricate and poetic design statement, coupled with high functionality in use. The pleated textiles, known as spacer fabrics, are light and rigid, yet flexible, thanks to their multilayered, hollow structure. As textile panels, they can form sculptures and, moreover, they can provide solutions for acoustic issues or be used for thermal insulation or as upholstery material. The shapes that they take vary freely, allowing self-supporting, agile objects to be transformed through pleating or pressure treatment.
'My goal from the outset was to question the traditional idea of a flat weave,' says Juliette Berthonneau. The up-and-coming artist is a master's graduate from the Swedish School of Textiles and a novel international designer to watch.