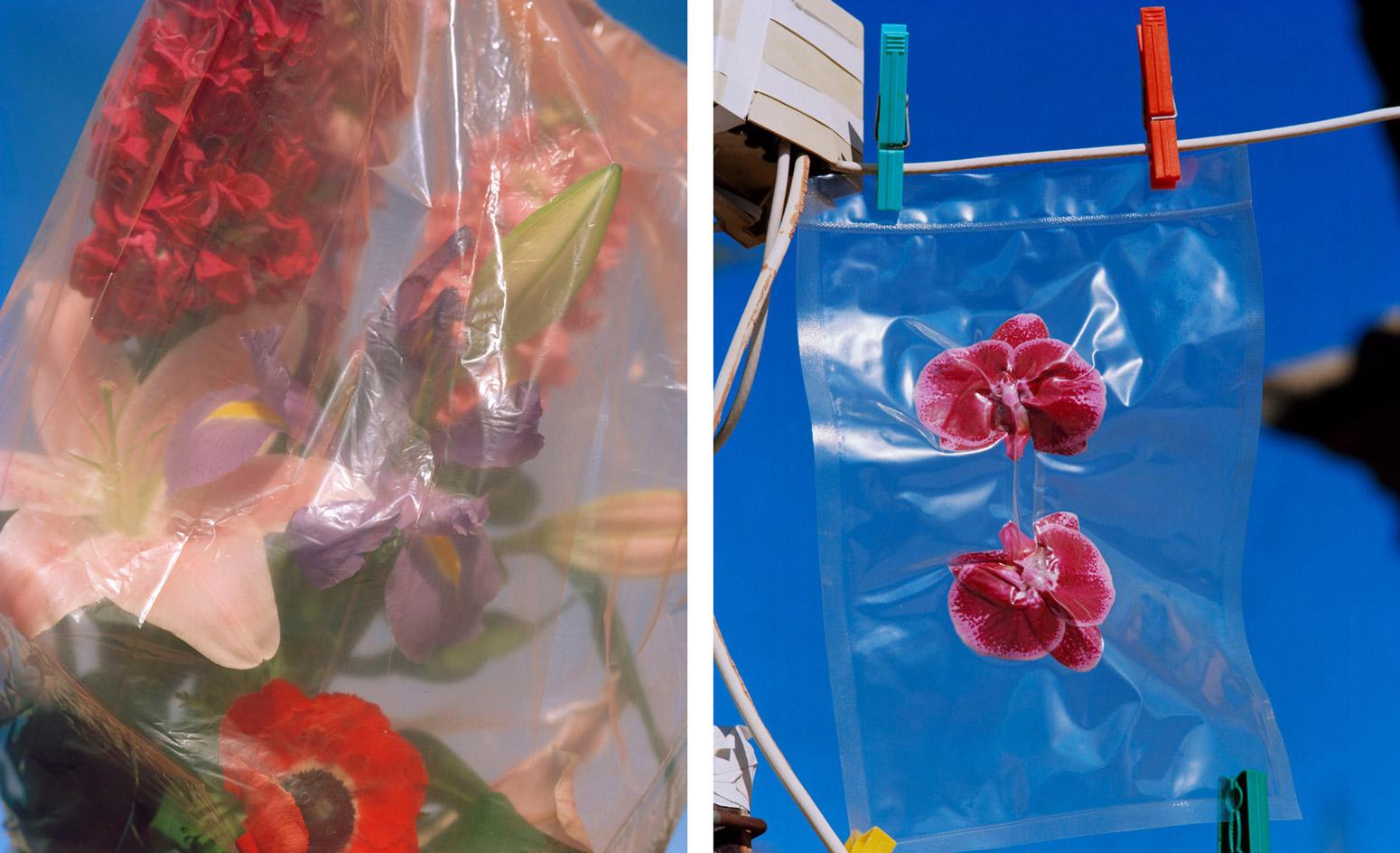 10 Aug

Plastic-Smothered Flowers: A Poignant Metaphor by Federico Pestilli

From vacuum-packed orchids to poppies cloaked in a garbage bag, the imagery in the Italian artist's 'Nature Morte' explores nature's survival against humanity. Federico Pestilli conveys an important message of truth. His 'Nature Morte' photo series sheds light on the global environmental crisis, threatening life on earth and jeopardizing the inherent beauty of the natural kingdom.


Serving as a metaphor for humanity's fragile connection to nature, this series features a collection of powerful images of flowers wrapped in plastic: a daisy covered by an empty bottle, a bouquet of roses clustered in a plastic sleeve, and a tulip stuck in a condom. These seem to struggle for survival against a backdrop of saturated blue skies. 'Nature Morte' is the ultimate still life: while utterly vivid at first glance, each work is an imperative reminder of the incessant destruction of our environment.


"I composed the images over a year ago. The feelings from which they sprung seem to be even more relevant now. Humanity's encroachment upon the environment, the abuse of natural resources and the pollution of natural spaces, are all subjects I have had at heart since I was a child. Perhaps we are more aware of issues such as global warming but so little has been done to correct them. We keep sliding towards environmental instability and mass extinction. Concomitantly, with the demise of nature comes our interior and ethical breakdown."