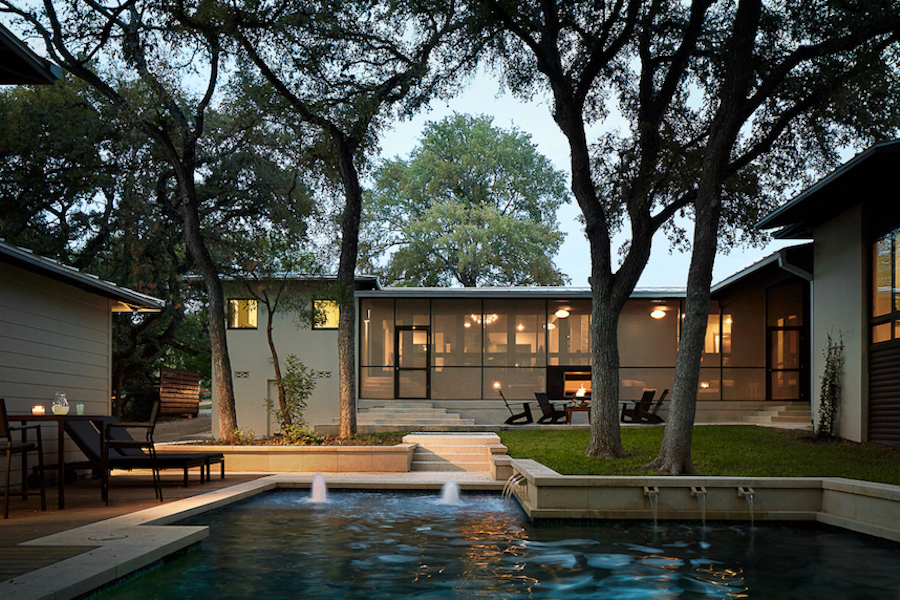 11 Jun

Outside With The Modern: Mid-Century Modern Architecture Fuses Beautifully With Nature

This modern ranch redo in Alamo Heights, Texas respects and embraces the land and the beauty of its surroundings. Architect Craig McMahon brought nature and light in thru well-placed windows and the use of materials including beautifully grained wood floors, counters mimicking stone and wall treatments with a modern take on traditional Texas limestone. The 3600sf, 5 bedroom/4 bath home was designed for clients enamored with mid-century modern architecture. The original 2,200sf home included the typical cut-up floor plan and low ceilings found in many Ranch style homes of the area. The new owners wanted a modern home, but one that engaged the spirit of the mid-century California modern Ranch home. The existing brick home stretched from end to end of the large lot and offered room to expand in the backyard areas for the needed additional bedrooms.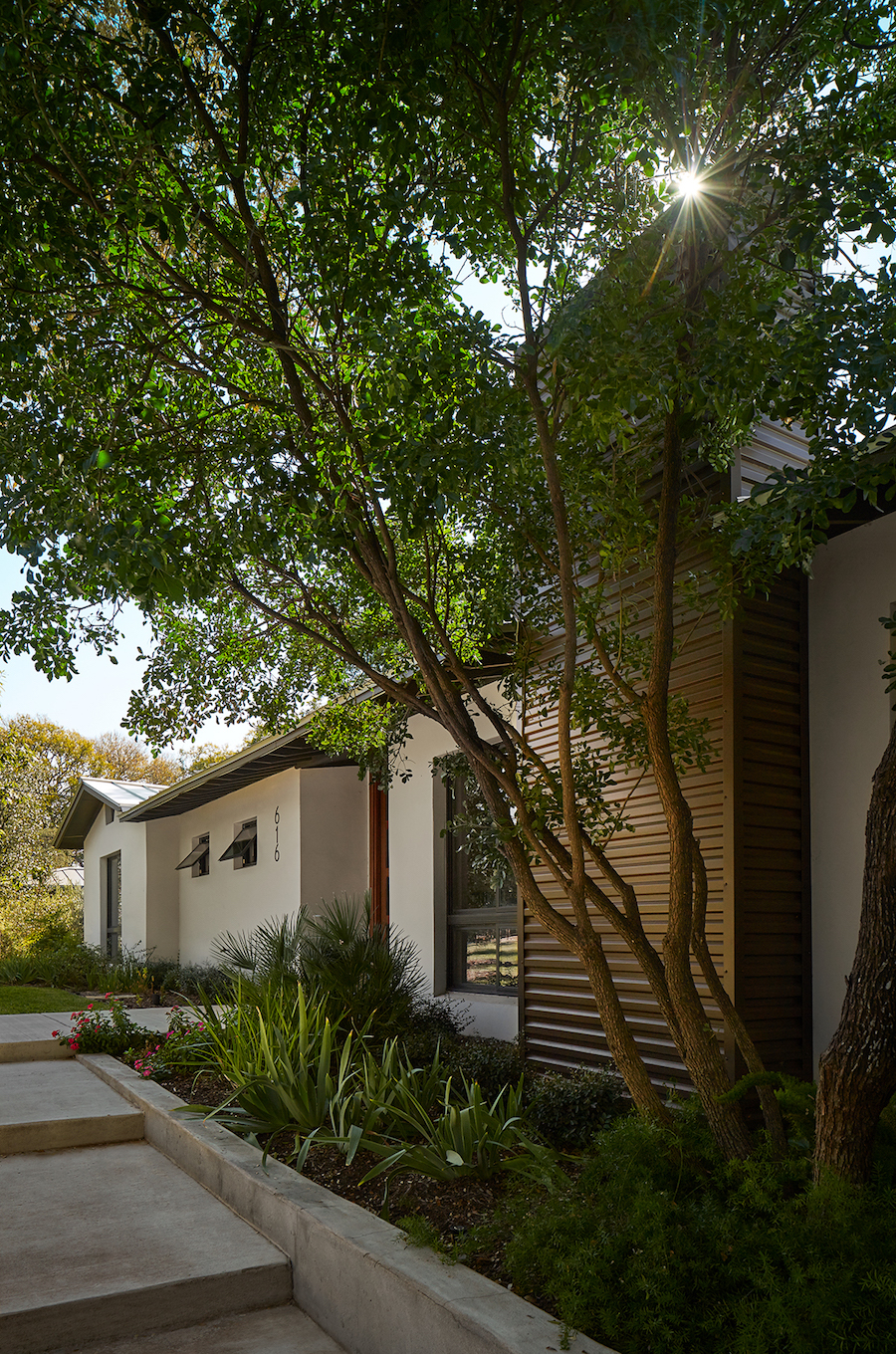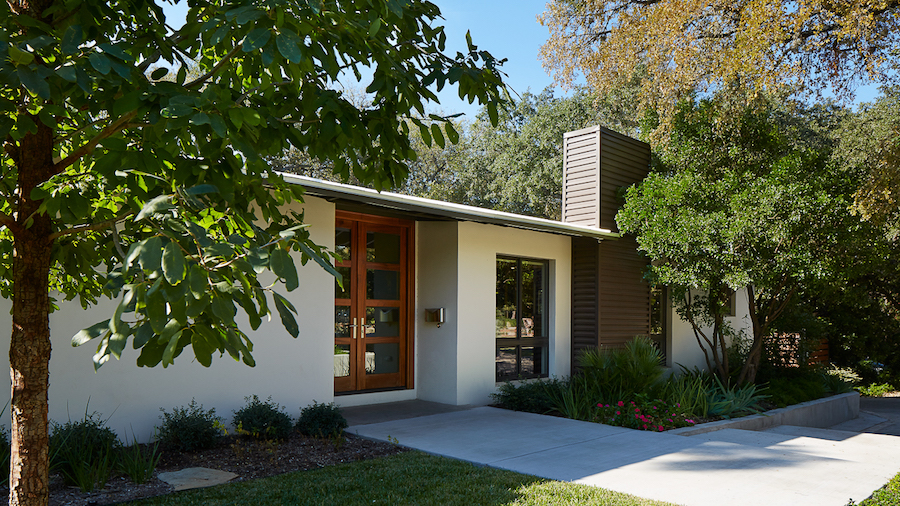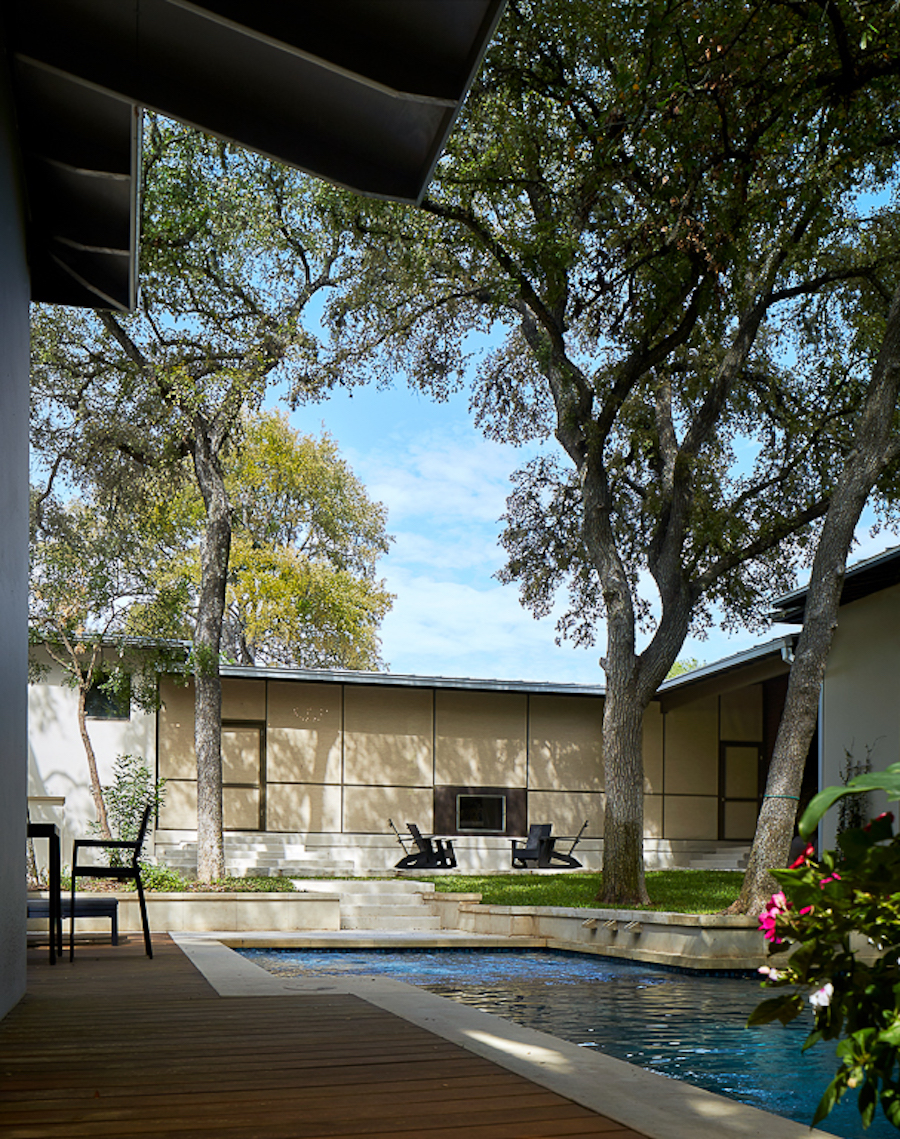 Originally established in 1890, Alamo Heights founders George Washington Brackenridge and Charles Anderson were environmentalists before their time. In their attempt to escape the confines of "city life" the selected 280 acres with mature trees and beautiful vistas. The low profile of the ranch house was maintained by the architects as the home continues to quietly nestle in among the majestic oaks. The home includes a stackable 4-car garage, designed as a "pool cabana" that integrates into the landscape surrounded by a pool. Careful attention to scale was giving to the detached structures as to not overwhelm the main home and outside spaces. As the home included a variety of exterior materials-order was given to residence by utilizing stucco as the primary base material covering the original red brick, painted hardie board siding for building insets and then metal siding for addition and accentuated architectural features.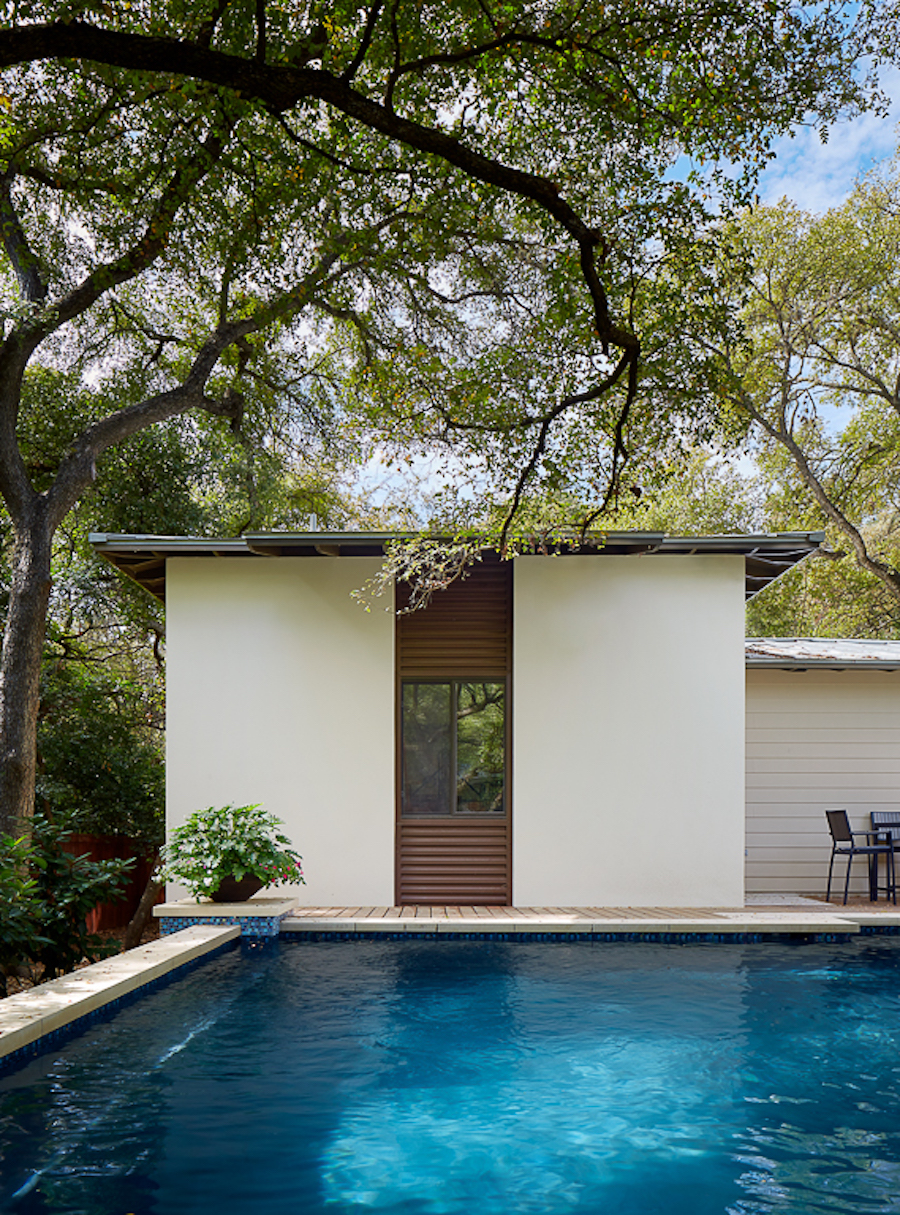 The existing home was opened up by removing most of the interior walls to create a large inviting living room, dining and kitchen space with glass on both sides of the home. The home moves toward the east with the 1,400sf addition to that includes the bedroom and bathroom spaces, circling a family room and all rooms engaging the restored screen porch facing the backyard. Our favorite elements include the integration of outdoor and outside elements, along with the clean lines throughout the interior and exterior of the property. Lounging is a must in this stylish residence and the summer is the perfect time for outdoor R&R.