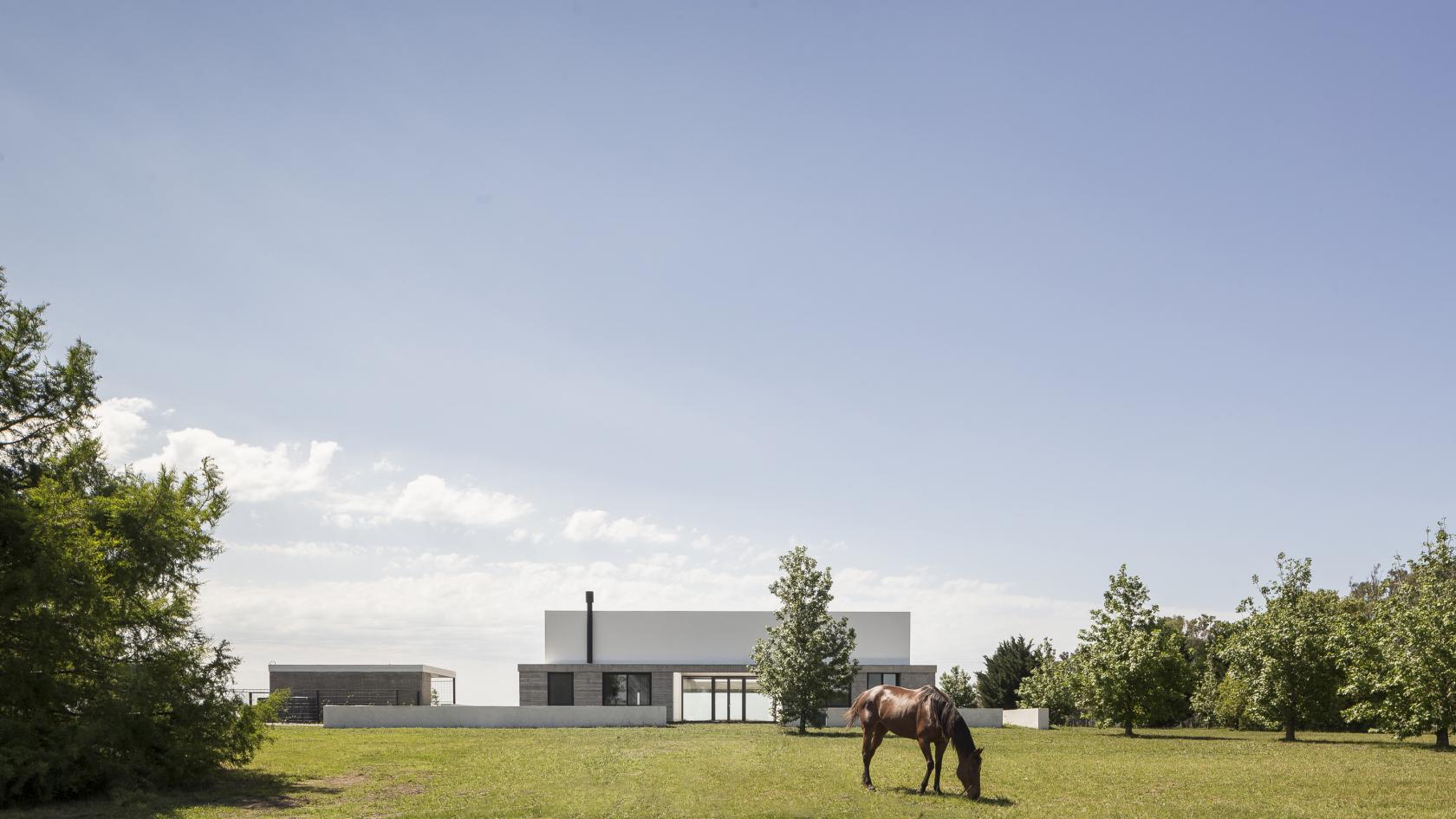 15 Jun

Modern Flair Meets the Sky in This Traditional Argentinian Farmhouse

Inspired by the long tradition of Argentinian rural farms, this house in the South American country's area of Entre Rios, sits in parkland within a large estate. Created by the Buenos Aires-based architecture studio Tacadi, the project draws on the local vernacular and the region's history, but also contemporary references and modern architecture. The house's volume sits low, close to the ground, featuring wide openings that frame the surrounding land and create strong connections between architecture and context. Combining white plaster with raw concrete the project's geometries are clear and sharp. The design is arranged in a simple orthogonal shape, punctured at its heart by a long courtyard.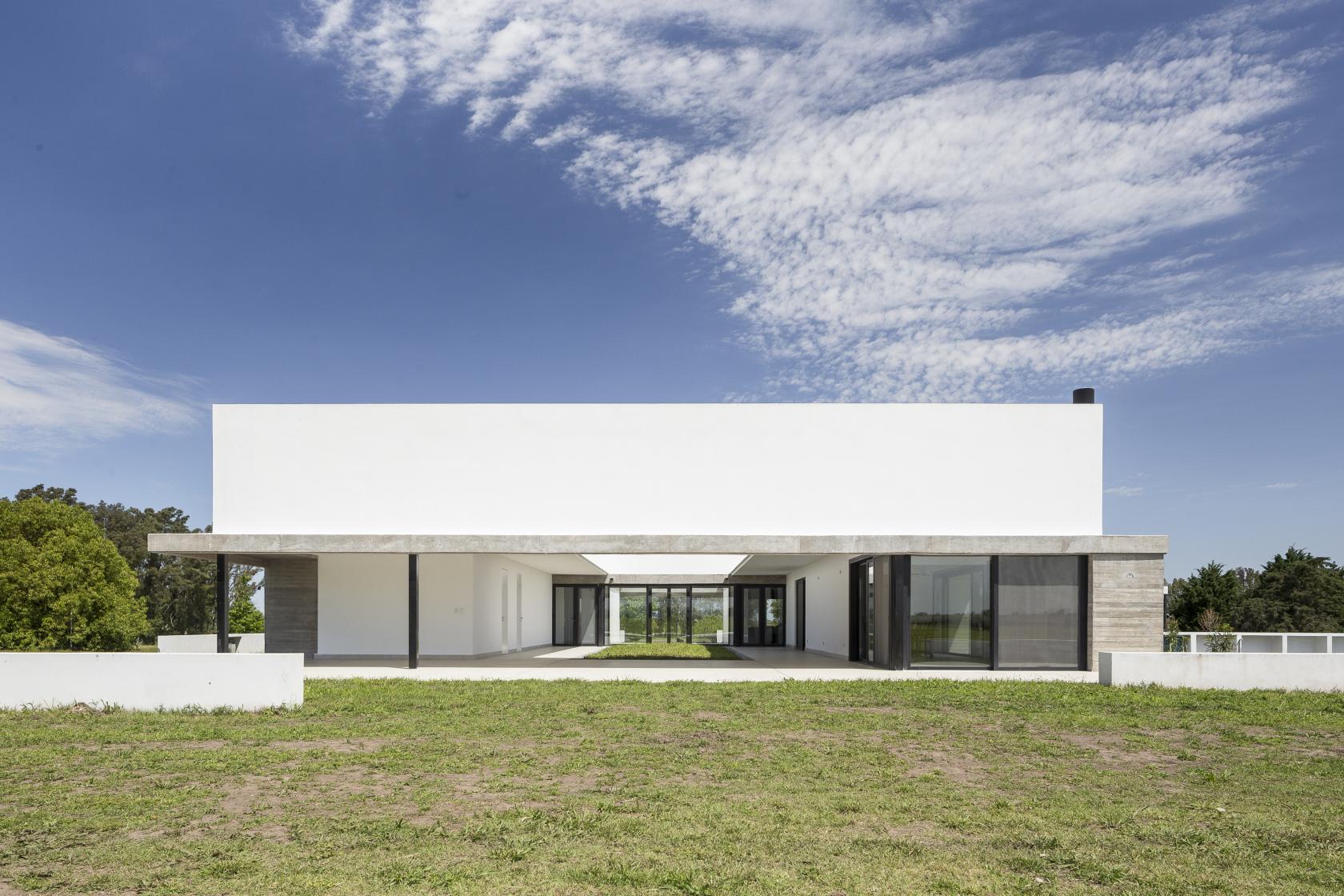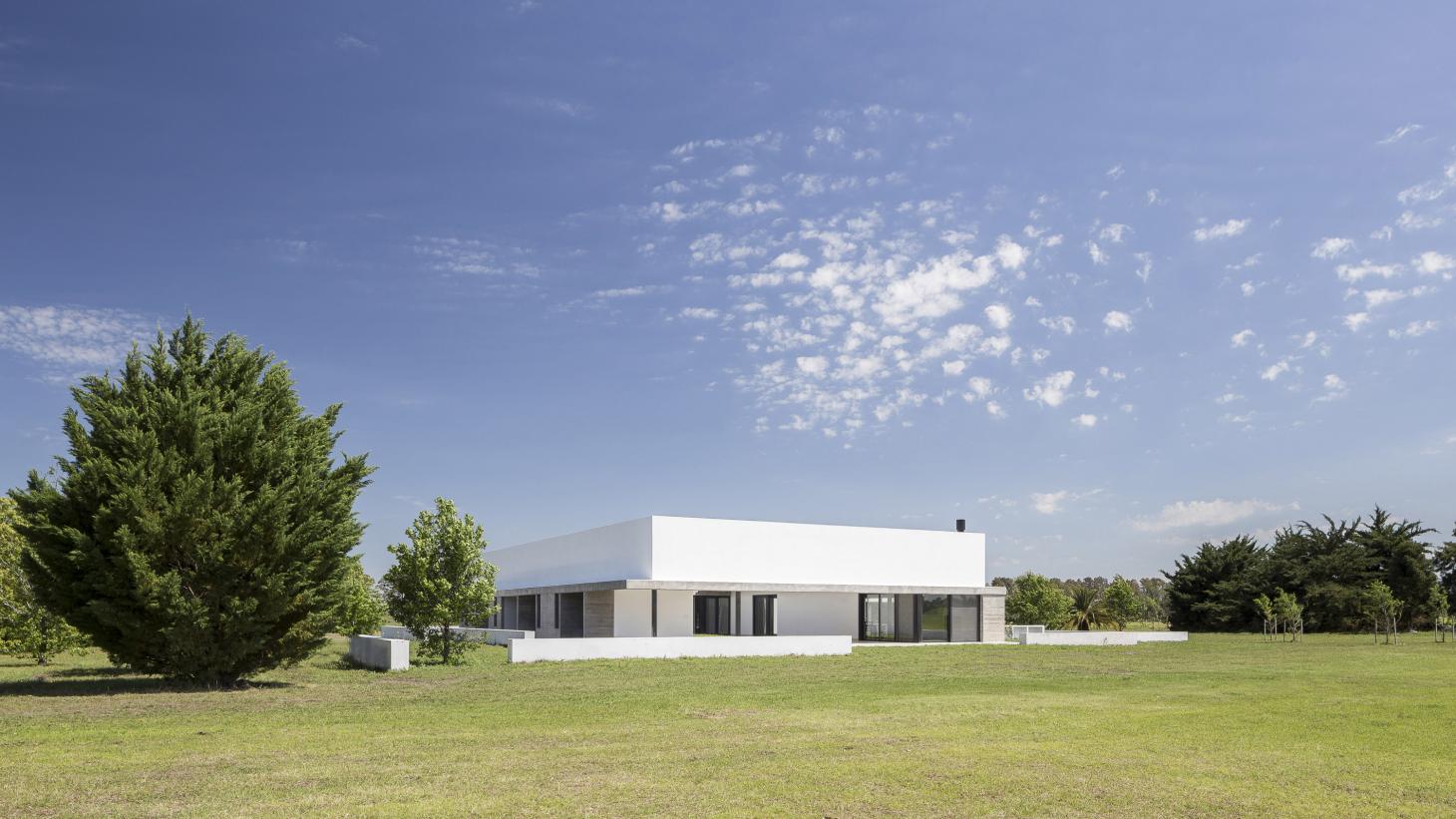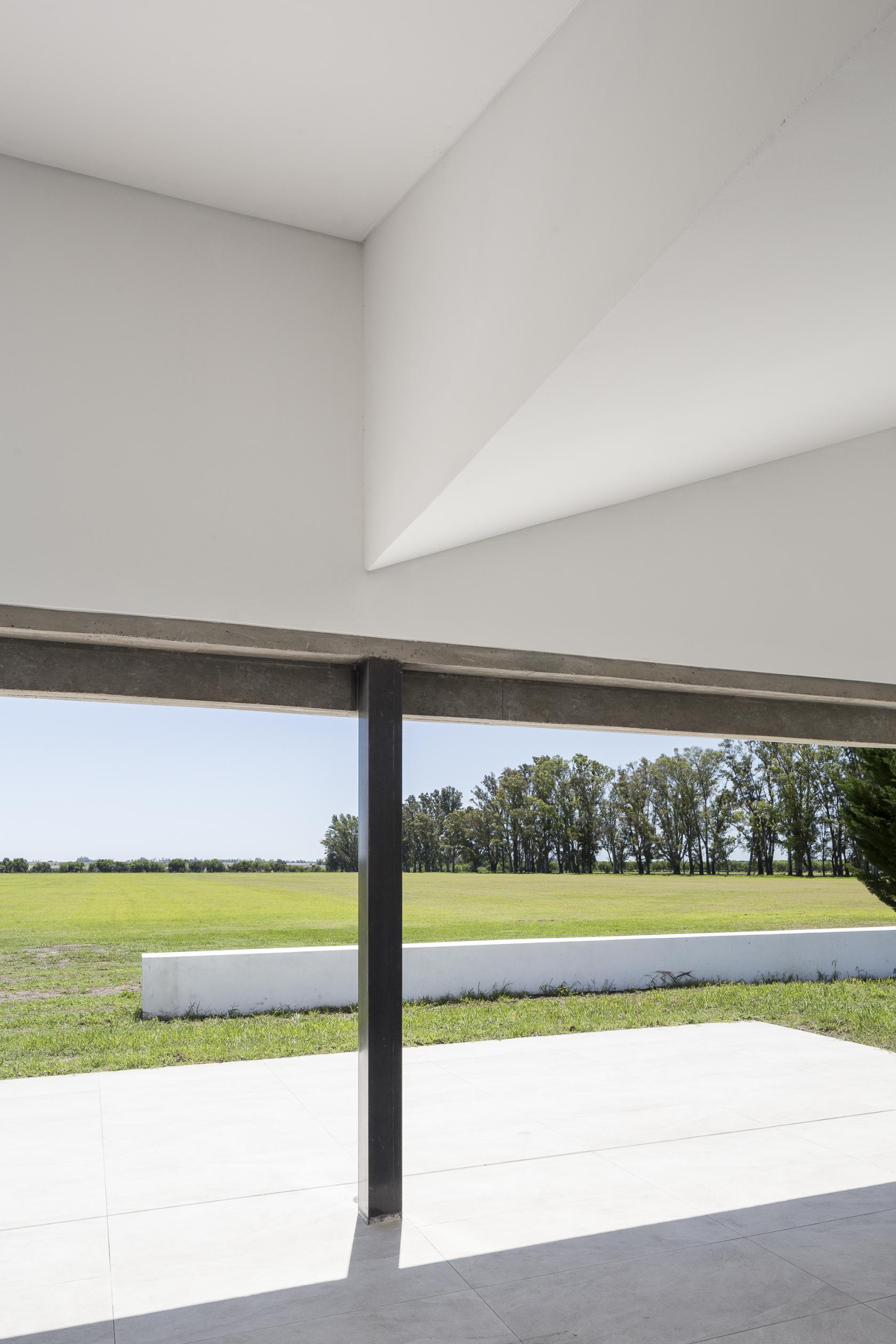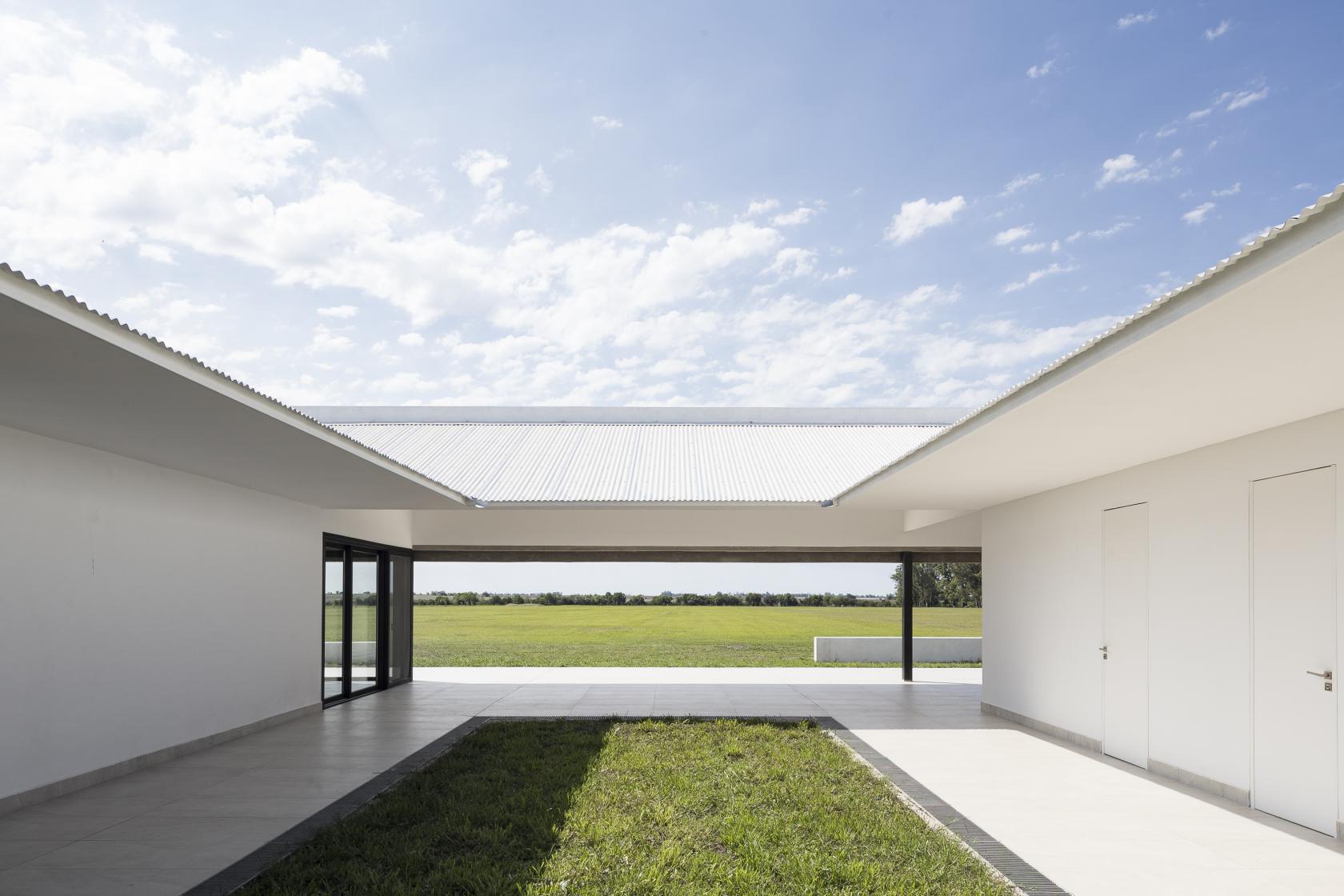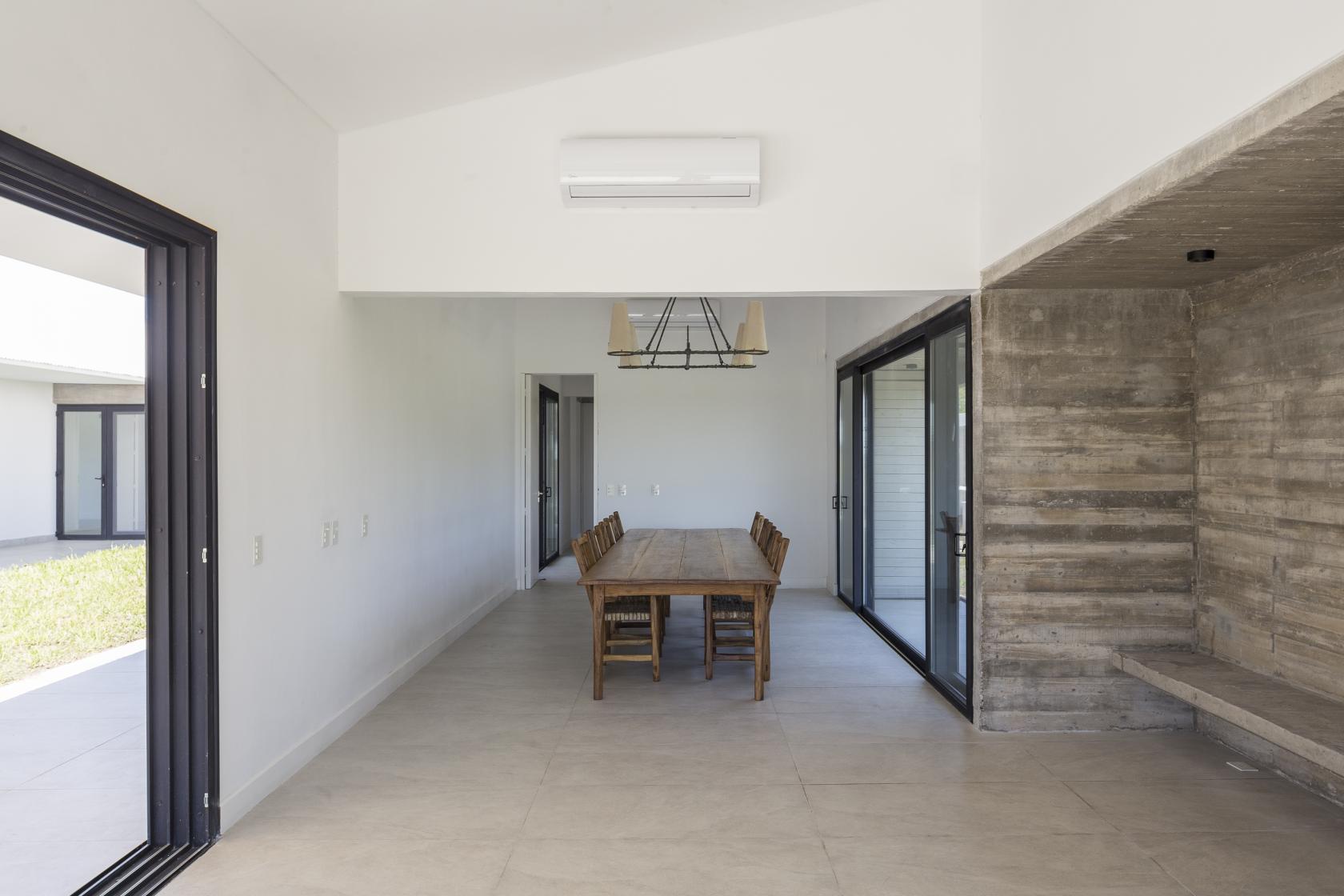 A play of scales ensures the house feels both at home in its open, green setting, and warm and comfortable enough, as a home should. It was all about the balance, explain the architects: 'From the outside, it is perceived in the dimensions of the vastness of the countryside. Once inside, the human scale is recognized.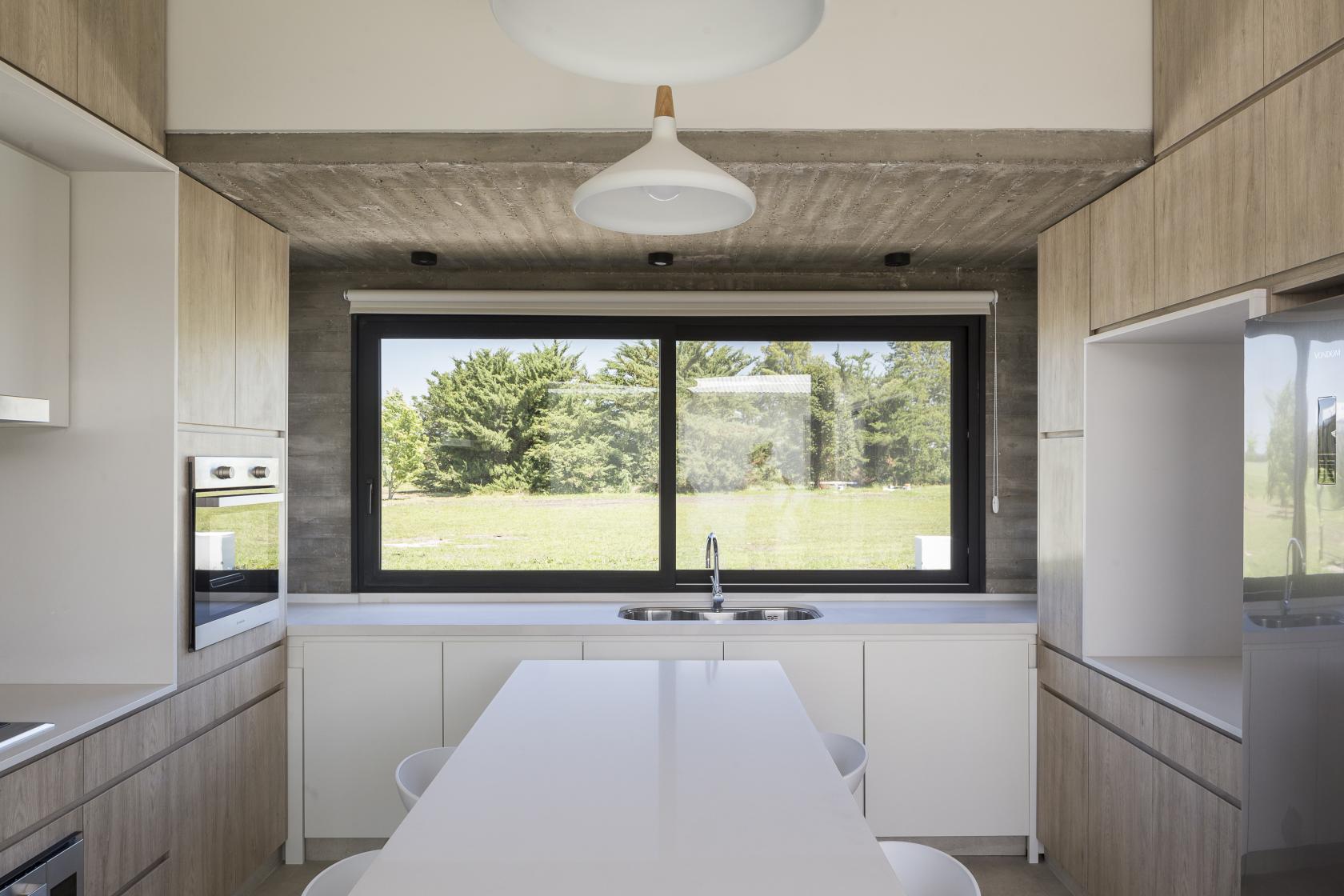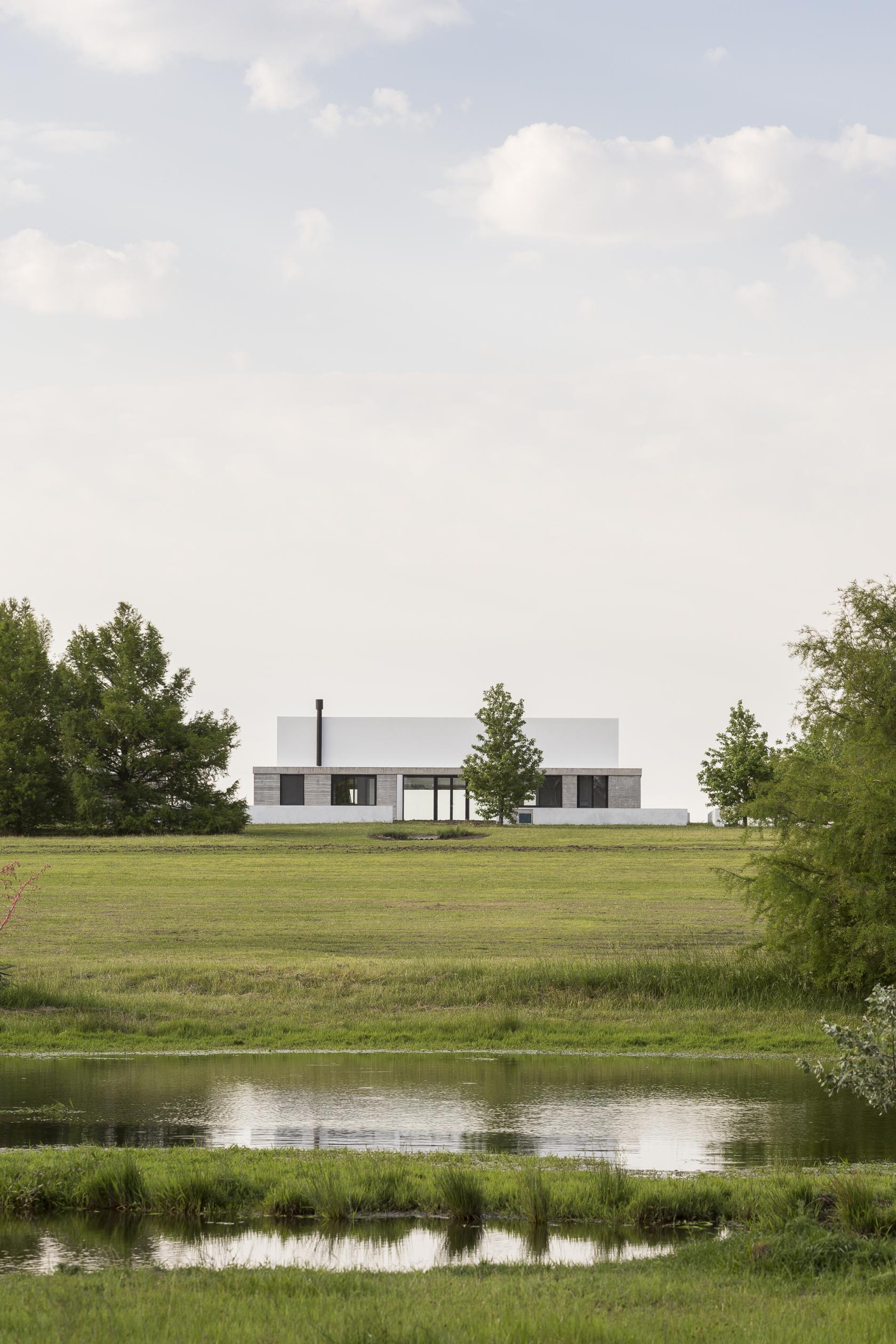 All rooms have a direct connection to the outdoors. Laid out in a single, ground floor plan, the project includes living spaces on one side, while all bedrooms are lining the opposite side of the volume. The long courtyard sits in-between. The private areas feature their own, personal terrace, while a long, paved area provides shaded external space for the living areas and plenty of room of al fresco dining.