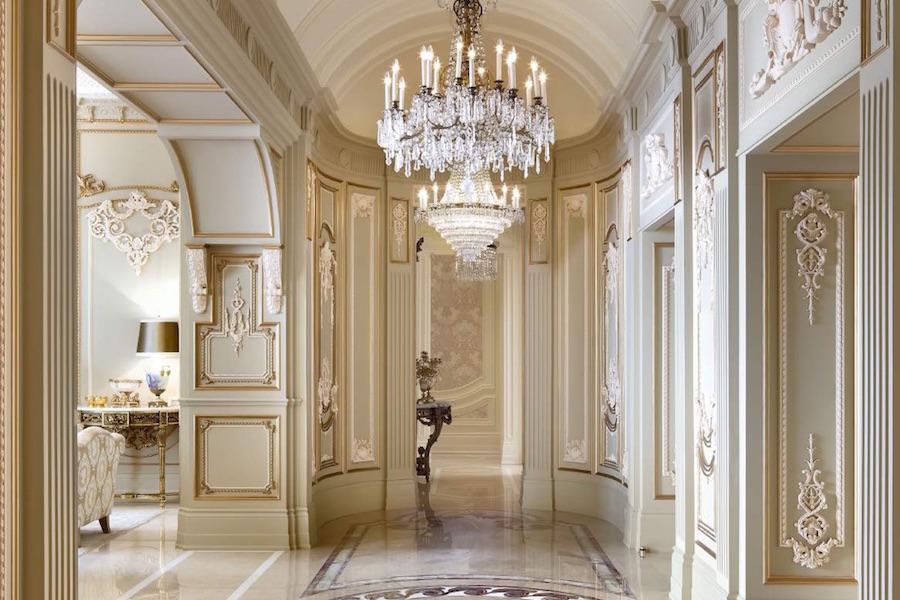 02 Apr

Fantastic Interiors: The Global Perspective of Lori Morris

Challenging the confines of traditional design, Toronto designer Lori Morris has been offering clients an exceptionally luxurious experience in the world of interiors since 1987. This firm employs over 25 workers, specializing in high-end residential and commercial properties.

Although Lori Morris lives in Toronto, she has practiced her unparalleled art both nationally and internationally in Ontario, California, New York, Florida, Colorado, Jerusalem, India, Italy and France. We recently touched base with the talented designer to discuss her history, interior design style and process. Here's what she shared with EV: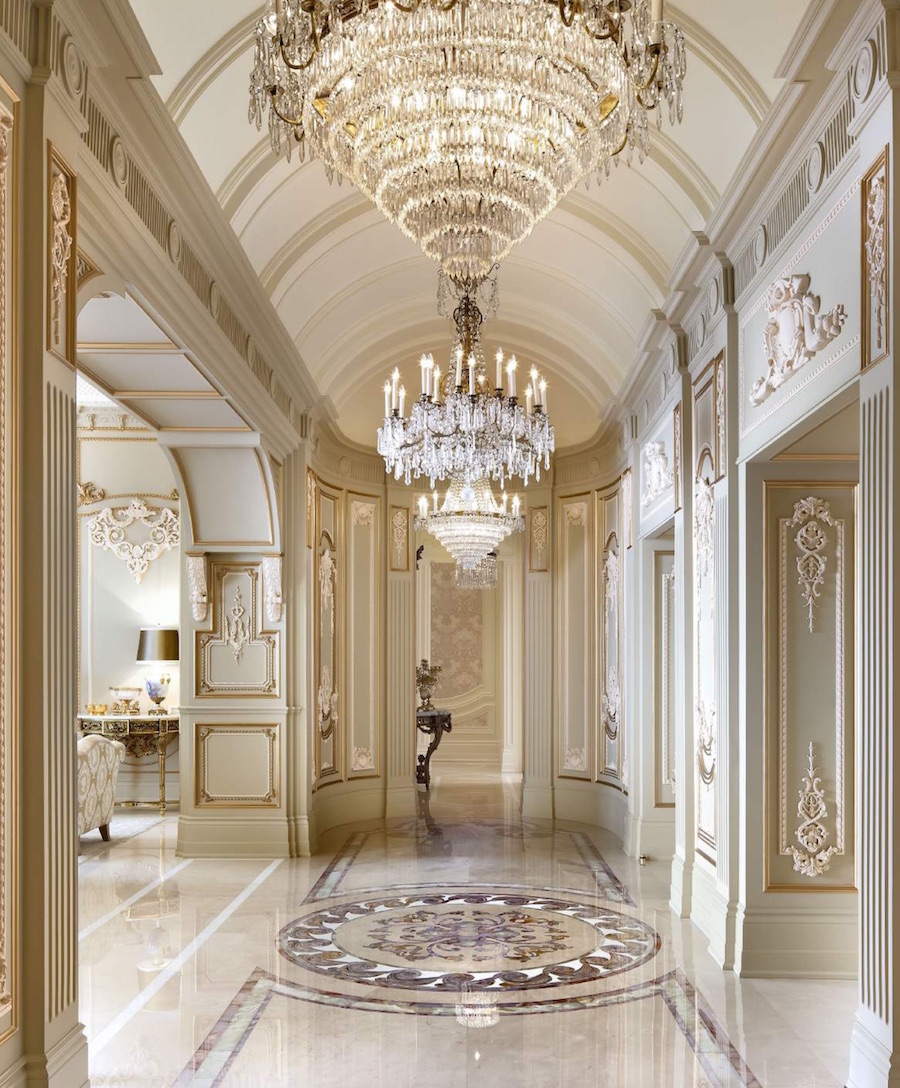 Q: WHERE DID YOU GROW UP? DOES YOUR CURRENT HOUSE LOOK ANYTHING LIKE THE ONE YOU GREW UP IN?
A: "I grew up just west of Toronto, Canada in an old stone house set in beautifully landscaped gardens. I would say one thing that is consistent between my current home and my family home is sophisticated eclecticism. There are lots of different fabrics, textures, and patterns."
Q: HOW DID YOU FIRST KNOW YOU WANTED TO BECOME AN INTERIOR DESIGNER? DID YOU EVER CONSIDER EVENT PLANNING OR ARCHITECTURE? IF SO, HOW DID YOU DECIDE ON INTERIOR DESIGN, AND WHERE DID YOU GO TO SCHOOL?
A: "I have always been inspired by interior design. When I was ten, I designed my own bedroom and from there I was hooked. I studied at the International Academy of Merchandising and Design and then founded Lori Morris Designs in 1987. I have always been inspired by architecture, landscaping and beautiful couture designs, but interior design is where my heart is and where my creativity flourishes."
Q: HOW WOULD YOU DESCRIBE YOUR PERSONAL STYLE?
A: "My personal style is sophisticated-rocker-chic. I love to have fun with fashion. I get a lot of inspiration from it for my interiors. Some of my favorite designers include Dolce & Gabbana and Fendi Casa."
Q: WHAT IS YOUR DESIGN STYLE AND PROCESS LIKE?
A: "My designs all have a certain Lori Morris soul and elegance to them, but they cannot be defined as one particular style. I create very personal and intimate spaces for my clients, catering to their visions. All my spaces are especially unique because the furniture is custom designed by myself. I can create very modern spaces and more neo-classical, French-inspired spaces. I have been called a chameleon in that regard. In terms of process, we always ask our potential new clients, "What feeling do you want to achieve when the house is complete?" Key words that usually come to mind are: tranquility, zen, opulent elegance, contemporary sleek, sexy, soft and warm. When trying to get an understanding of what this feeling is, we might also ask, "Is there a place that gives you a great feeling that you want us to emulate?" From there, we can orchestrate the design. I work with my team to create perspectives and inspiration boards and once the idea is approved we start to build and work with the contractors. I travel around the world to find special antiques and pieces of art for my clients, and at times, my clients will travel with me."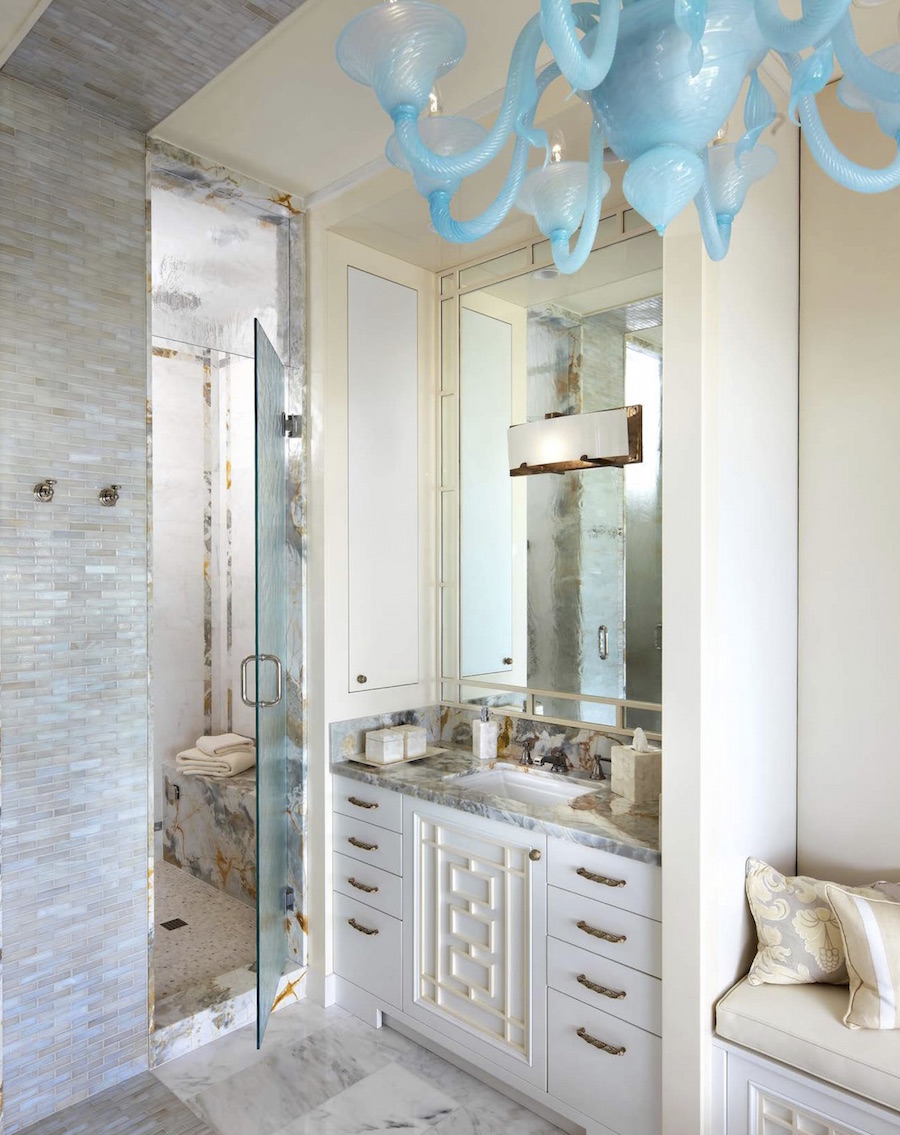 "I love designing spaces that are beautiful and forward in design, but still welcoming and comfortable at the same time."
Q: WHAT ARE SOME OF YOUR FAVORITE MATERIALS OR TEXTURES TO WORK WITH?
A: "There are so many materials that I love to work with. It is sort of my signature to layer a number of different fabrics and create something really unique, or something that my client never even knew they wanted. That being said, if I had to choose, I would say velvet and suede are my top two."
Q: YOU HAVE A DIVERSE, ARTISTIC AND DETAILED APPROACH TO DESIGN. FROM LITERATURE TO THEATER TO ART, WHO ARE SOME OF YOUR BIGGEST INFLUENCES?
A: "I am very inspired by the historical architecture in my two favorite cities: London and Paris — particularly the older French chateaus. I have also always been and continue to be inspired by Ralph Lauren. He has such a great sense of style and eclecticism, and I feel that he really understands the balance between creativity and proportion. Art is another major influence in my designs, and I always look forward to purchasing it for my clients. A great piece of art can determine the vision for an entire room. Some of my favorite artists include Russell Young and Dorion Scott."
Q: WHAT DO YOU CONSIDER TO BE YOUR STRENGTH?
A: "My biggest strength is definitely my ability to take a creative and artistic approach to every project that I do. I build custom pieces and create designs that can never be emulated. I also think a major strength of my business is our unparalleled concierge service. We take care of everything for our clients, even including moving their clothes back in and hanging them in their closet. I also travel around the world to places like London and Paris either with my clients or on my own to get inspiration and purchase art and antiques. We also house a number of finishes in our office, for example, textiles, floorings, and hardware. It is a one-stop shop where clients can come in and look at all the options in one place. It is an unmatched experience in the industry."
Q: ANTIQUE OR MODERN?
A: "Both. I can create French neo-classical antique spaces, but I can also design very modern homes. It really depends on the individual and their personal style."
Q: CITY OR COUNTRY?
A: "Both. I have done a number of spaces in cottage country like Muskoka, Canada as well as big cities, but I also enjoy bringing the country into the city with my designs. Some of my clients are after that really cozy feel in the city, so I have the opportunity to bring that country aesthetic in."
Q: IN YOUR OWN WORDS, WHAT SHOULD INTERIOR DESIGN DO (OR BE) FOR THOSE WHO ARE TO ENJOY IT?
A: "For me, design is all about a feeling. That's why it is so important for me to ask my clients first and foremost what feeling they want to achieve when the home is complete. I am a big homebody, so the way my home makes me feel is important. I think that is what interior design is all about. I love designing spaces that are beautiful and forward in design, but still welcoming and comfortable at the same time."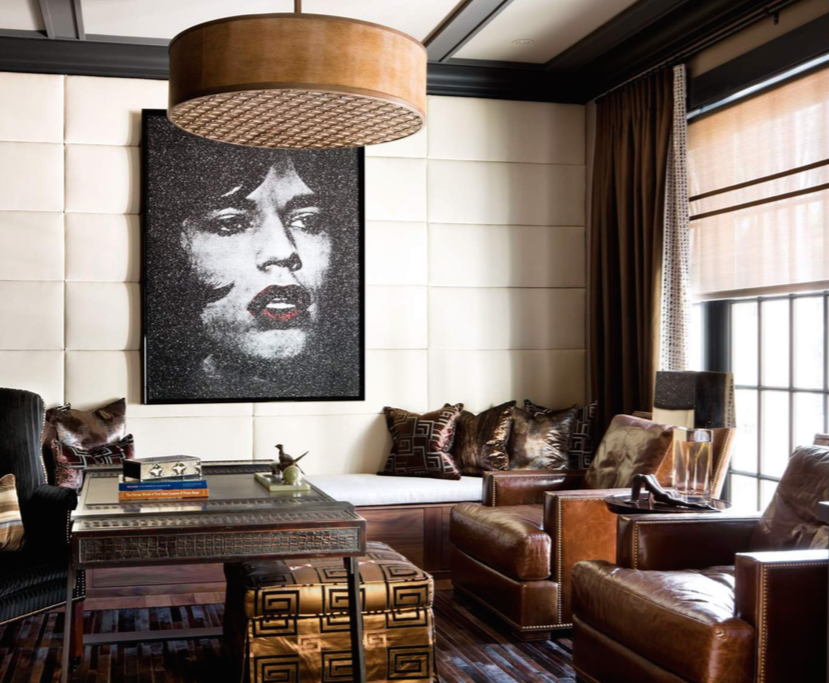 Q: HOW DID YOU LAND YOUR FIRST INTERNATIONAL GIG?
A: "I secured my first international design gig when one of my clients purchased a home in Big Sky, Montana. The view of the mountains was incredible, so that made it an exciting project. We keep our clients for years and years. We do their homes, their kids' homes, their second and third homes. We are able to keep them happy, because we are able to deliver new vision as their style evolves. This has really contributed to the success of our business."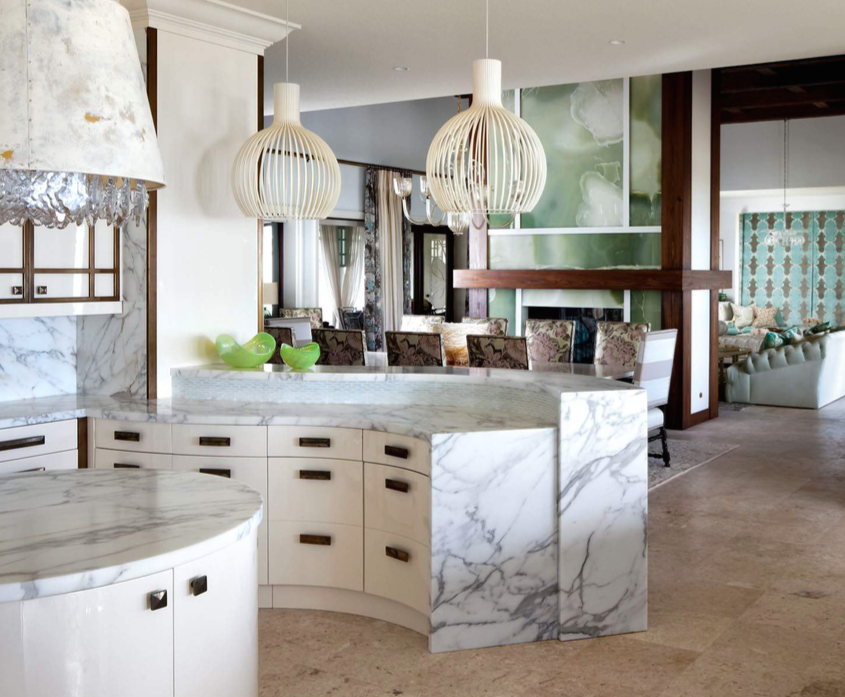 Q: WHICH PROJECTS ARE YOU MOST PROUD OF TO DATE?
A: "I am proud of all of my projects, especially those where clients give me the freedom to act as an artist from start to finish (whether it be a condo, city home or a cottage). For me, it is all about having a blank canvas to work with and creating a space that is both unique and comfortable."
Q: WHAT HAS BEEN THE BIGGEST CHALLENGE THROUGHOUT YOUR CAREER?
A: "I believe there are few challenges in life, only opportunities."
Q: WHAT ARE SOME OF YOUR FAVORITE ROOMS OR SPACES IN THE WORLD?
A: "It's no surprise that I love Ralph Lauren. In fact, two of my favorite spaces in the world are the Ralph Lauren flagship store in Paris and the store in New York on Madison Avenue. I also love the Four Seasons Hotel George V in Paris. I don't necessarily love the décor there, but the architecture and the feeling I get when I stay there are pretty incredible."
Q: WHICH CITY OR COUNTRY WOULD YOU MOVE TO FOR THE ARCHITECTURE AND DESIGN?
A: "Paris and London. These are the two places that I travel to most for inspiration and to shop for different antiques and pieces for my clients."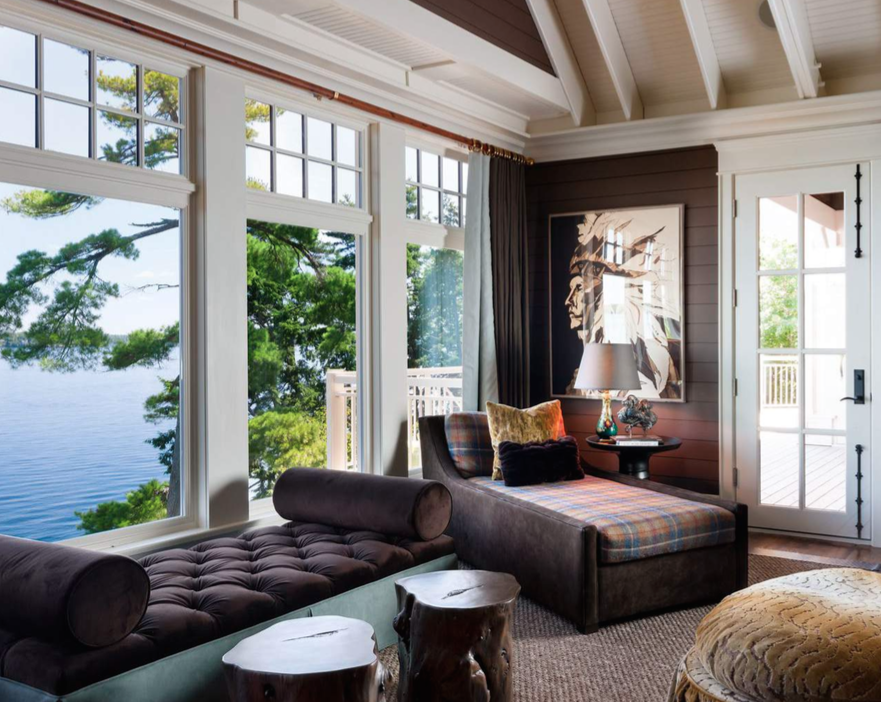 Q: AUSTIN IS A BOOMING CITY IN THE REAL ESTATE SECTOR WITH A REPORTED 110 PEOPLE MOVING HERE EVERYDAY. WHAT DESIGN STYLE WOULD YOU WANT TO BRING TO THIS CITY, IF GIVEN THE CHANCE?
A: "I would love to bring new exciting finishes, textures and my custom furniture to your city. I get a lot of inspiration from my clients. I would love to meet residents in Austin and understand their style and then combine their personal vision with my own unique design style and process to create something magical."
Q: THREE THINGS YOU CAN'T LIVE WITHOUT?
A: "Can I have four? My family. My team. My bed. My hairdresser."
Q: WHAT'S NEXT ON THE HORIZON?
A: "I look forward to continuing to showcase my artistic and creative abilities in original projects all over the world. I am also working on a special collaboration that I can't share with you just yet…"
Q: WHAT INSPIRES YOU?
A: "I get most of my inspiration from traveling around the world. I always say that all I need is great architecture and couture designs."
This article was originally published in the Spring 2015 Issue of VETTA Homes Magazine.