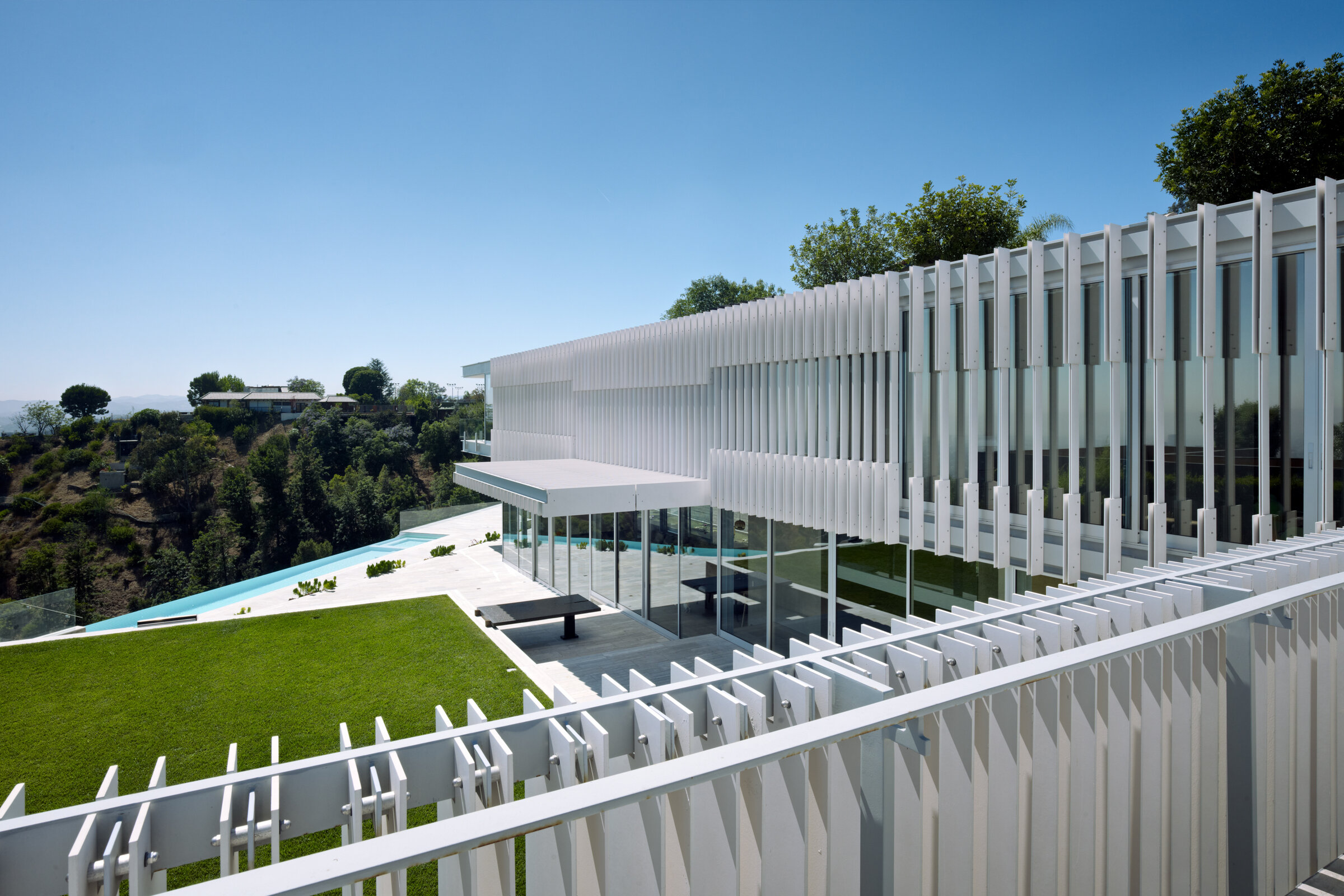 01 Dec

Lines and Glass Collide in the Oberfeld Residence

Elegant, powerful, and imaginative. Glass and geometry set the tone in this two-story residential gem designed for Los Angeles super-developer Mauricio Oberfeld, envisioned by the renowned architecture firm SPF:architects. Its inception was a little rocky, perhaps quite literally, as SPF architects had to do some burrowing of six feet into the hillside in order to adhere to the city council-mandated 18-ft height limit.  The layout of this residence was deliberately simple, with its L-shape structure. One wing holds the family's living quarters, including bedrooms, kitchen, and living room, while the second wing holds the service facilities and guest quarters.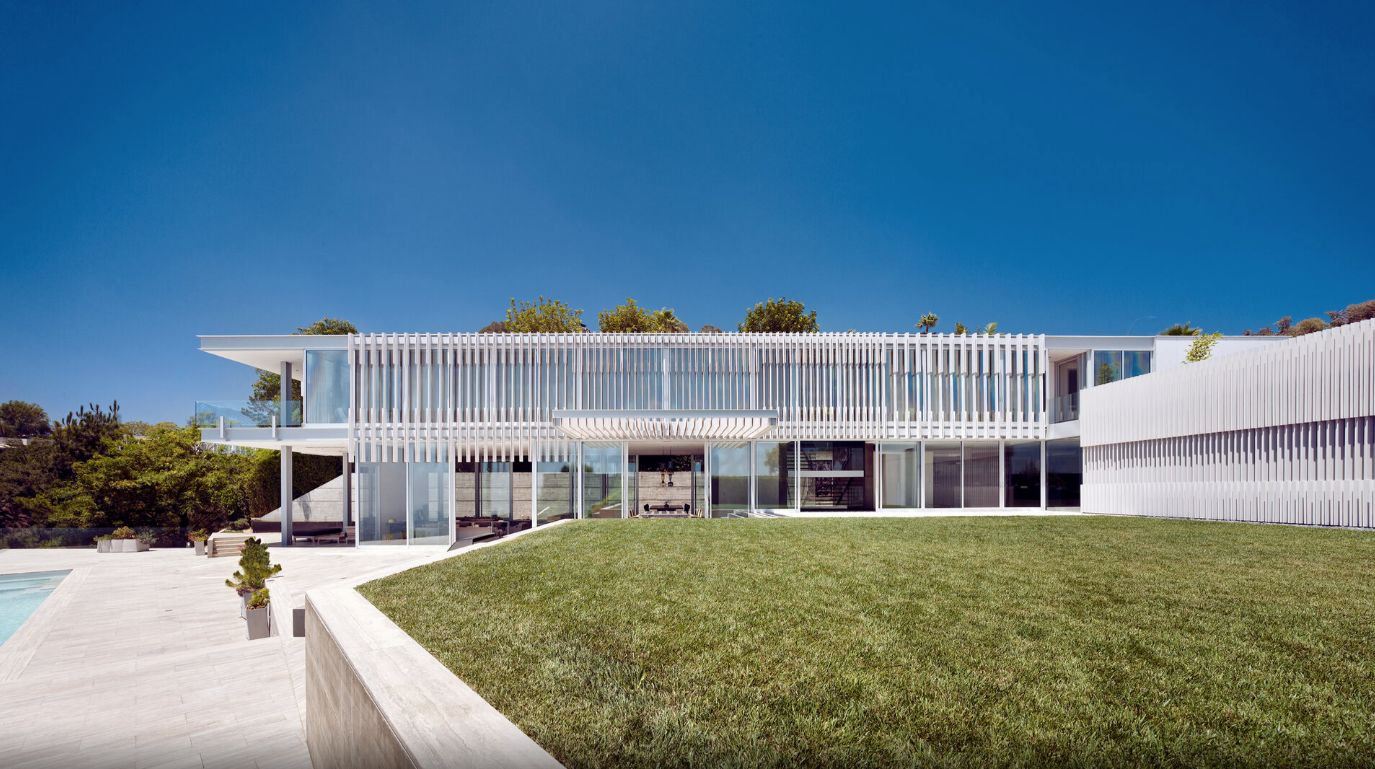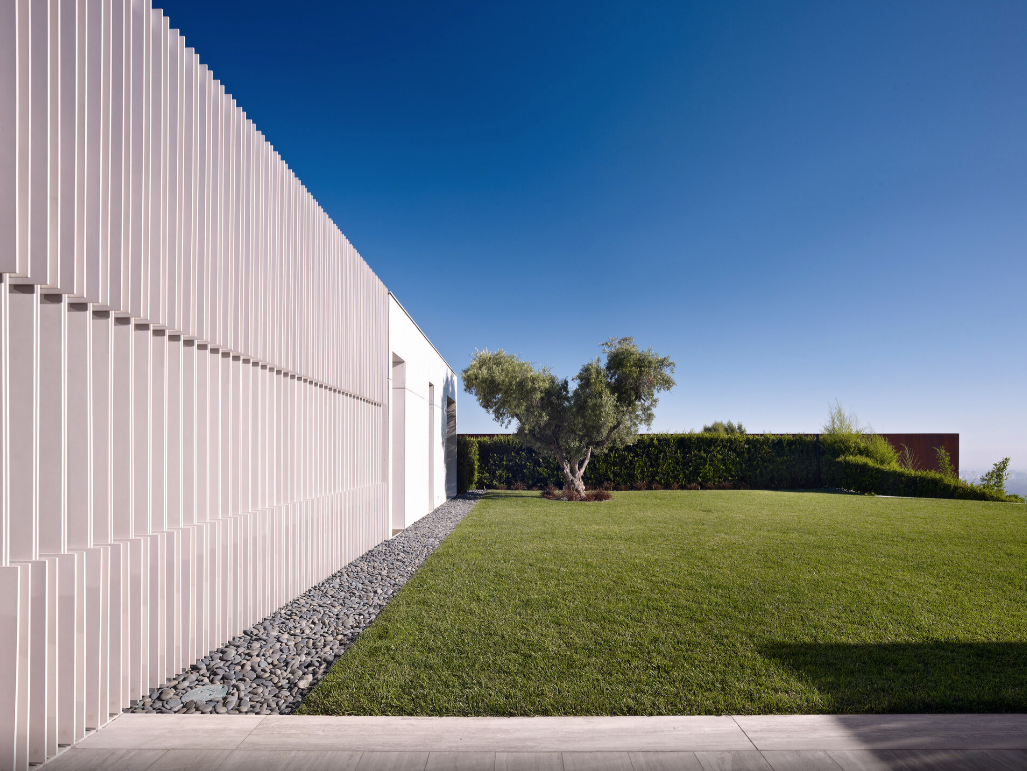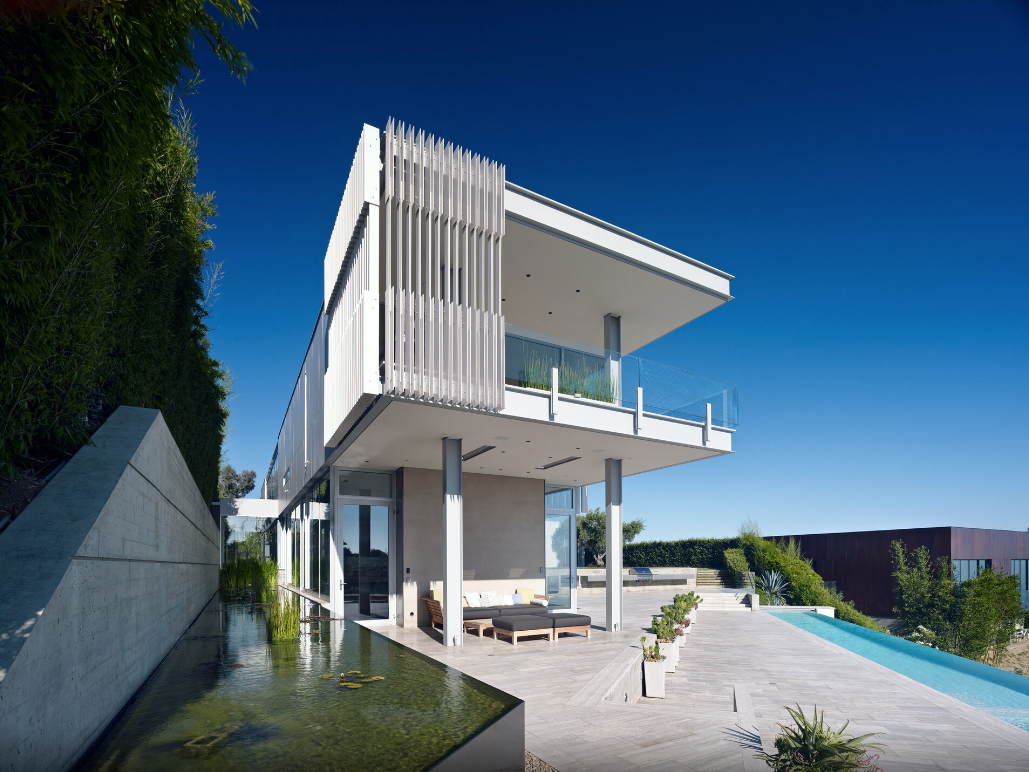 Achieving a clean rustic appearance, this interior build consisting of predominantly glass, wood, and concrete makes it easy to confuse whether or not you're outdoors or indoors, providing an oneness with the natural world. Intentionally muted, the goal was to prioritize functionality over excessive lavishness. While obviously a modern design, the architects sought to make this residence free of any association to any specific era or style. 
"Although encompassing such a large number of different programming elements, and despite being situated in one of Los Angeles' most exclusive enclaves, it was important to both us and the client that the project maintains an understated elegance reminiscent of the area's mid-century modernism but ultimately unburdened by any era or style. A home built in the 2010s, it's our hope that you'd never be able to guess." – SPF:architects
The act of having to build into the hillside provides a different view of the exterior depending on where you're standing. If you're gazing upon this home from the street, you might come to find this angle quite minimizes its grandeur, with its Swisspearl cement panels.  However, if you're able to look at it from the entrance, you're able to get the full scope of the way its simple geometry harmonizes with the earthy colors and textures of the natural landscape. 
The Oberfeld residence truly seeks to provide incredible comfort and convenience to its tenants, as well as being its own contemporary art piece that successfully merges with the natural world, as though it were a part of it all along.