14 May

Kitchen Love 2.0

EV

travels to stylish Chicago, where

Scrafano Architects

 have revitalized a gorgeous family space with a simple and sleek design that perfectly combines their wishlist for space, with beautiful natural elements. According to the talented architecture team, the Steinbergs raised their kids in this lovely Chicago North Shore tudor home, and were ready to update the 1980s kitchen to bring more light and space into the residence. With several grandchildren, having comfortable space for the entire family to gather often was the top priority.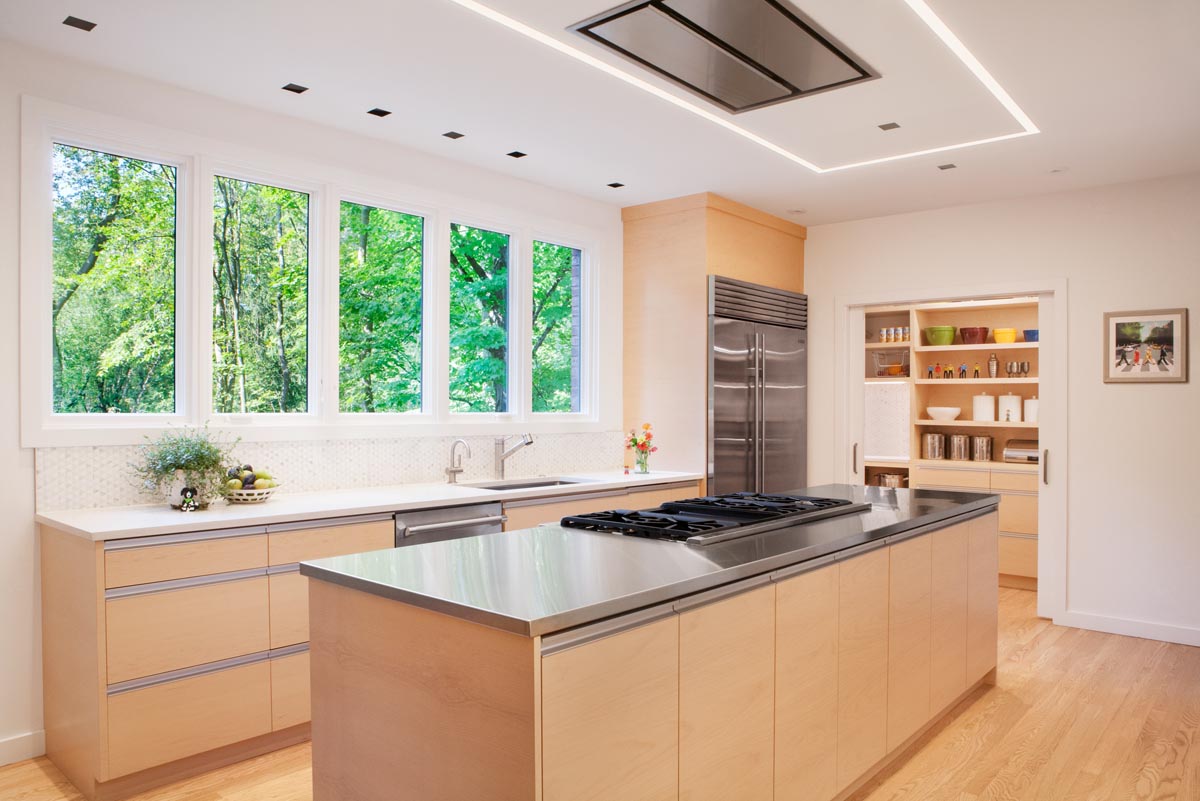 The architecture team worked very closely with the client on the design of each element to create a large, welcoming and light-filled kosher kitchen where she now spends hours baking with her grandkids and socializing with her extended family. The three season room was converted into a family room off the kitchen, and a large deck was added to the backyard with direct access from both the kitchen and family room.
"My kitchen is the heart of my home.  The day starts with sending my dog Mack out the back door. Not a day goes by that I don't think of my family hanging out in the family room, or playing in the yard. And I see this all from my kitchen. All those windows!  Then it's time to grab a seat on the bench for lunch. Carol Barrett of Scrafano Architects is a wonderful listener. She understood so well what was important to me." – E. Steinberg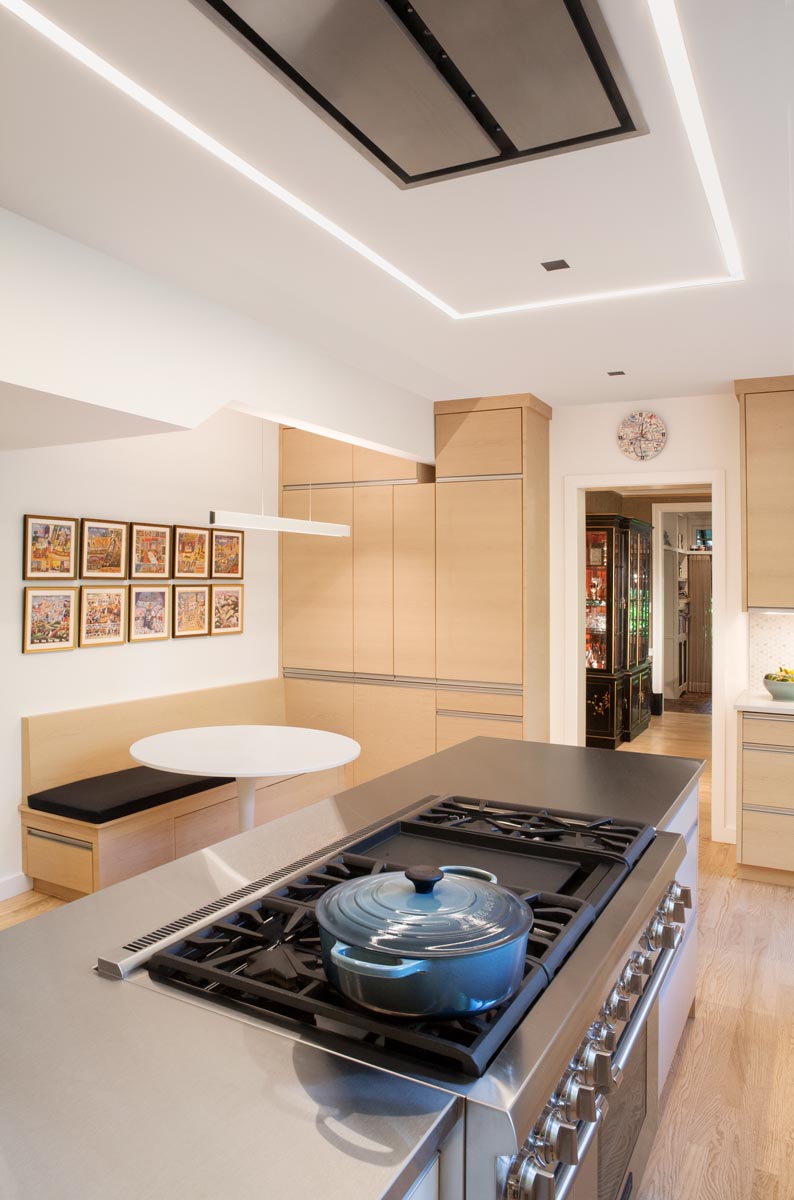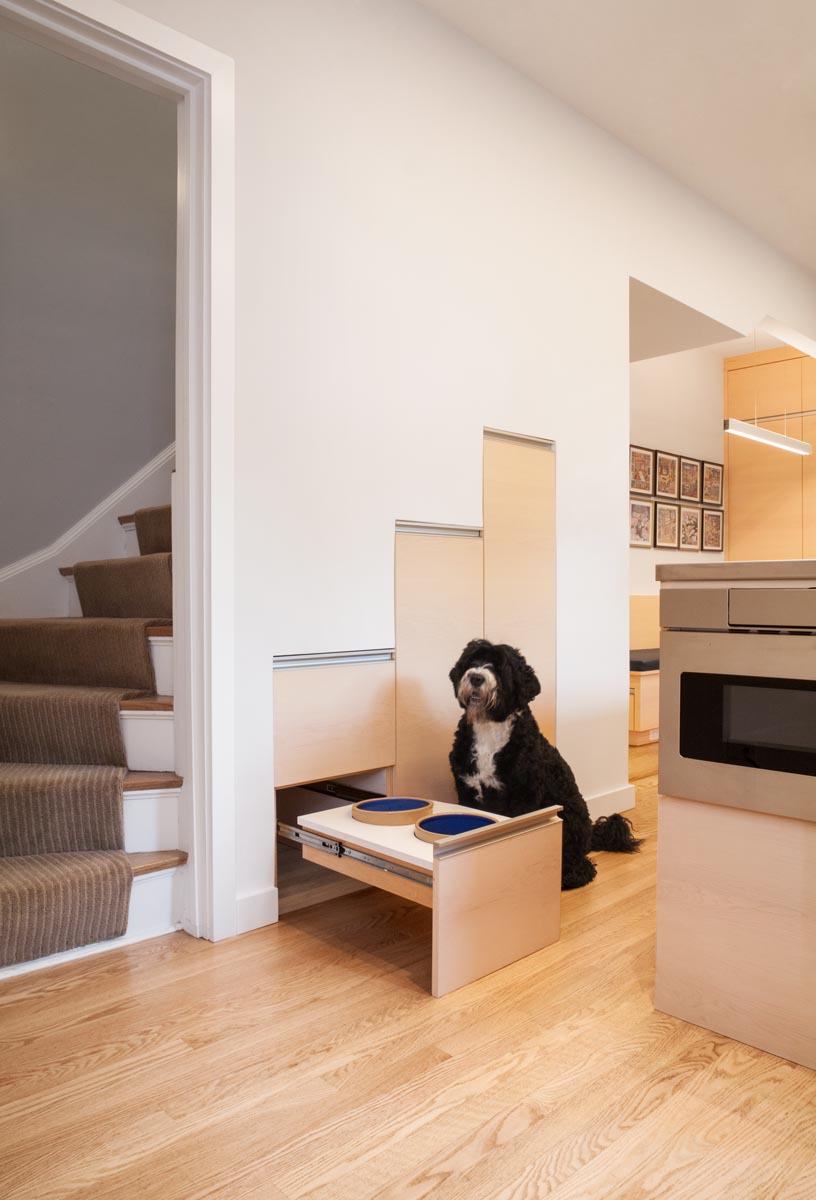 Thanks to the careful installation by Lightology, the space resulted in an airy, futuristic atmosphere and, thanks to the skilled work of the JAR team, the home now features the perfect balance of sleek aesthetics and family-friendly warmth (even making some space for furred babies!). Seamlessly flowing out to the chic stone paved patio, the home is now a perfect haven for family entertainment and endless memories.
(Thanks to Barry Rustin for the great photography.)