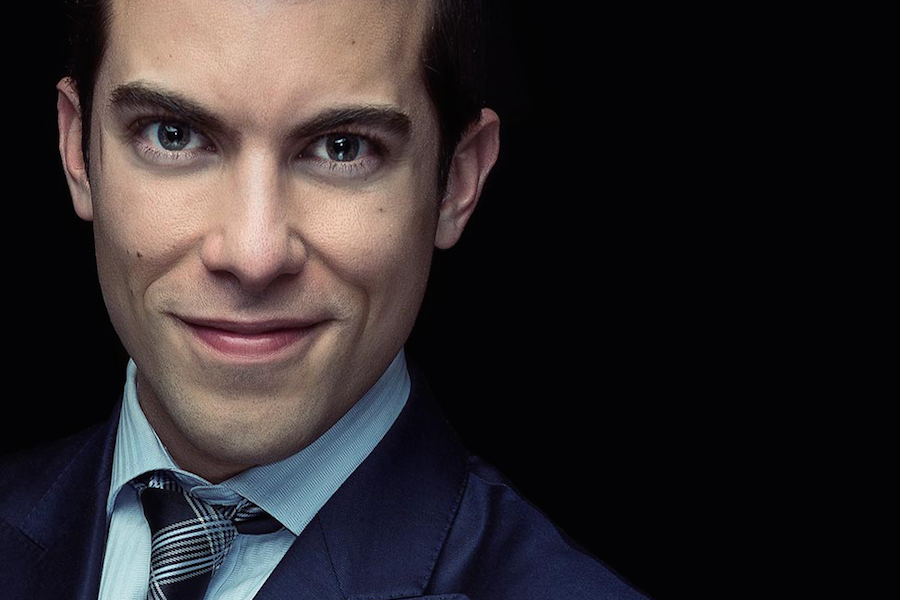 05 Dec

Million Dollar Man: An Intimate Interview with Luis Ortiz

You probably know him from the hit TV show and, if you're like most of my friends, you're counting the days to meet this real estate menace. One of the most fun stories of young success in the Big Apple, Luis Ortiz from Million Dollar Listing has not only made a huge name for himself in luxury real estate, but also proven to be unstoppable.

For Luis, there's no better way to wake up than inundated with light bursting through his floor-to-ceiling glass windows, taking in the impressive Manhattan cityscape. About his inspiring view of the Hudson River from his chic apartment in Battery Park, Luis jokingly says, "I don't think I'm ever putting draperies up." Out of his high-style corner apartment in Liberty Luxe (with small time neighbors like Leo DiCaprio), Ortiz prepares for yet another busy day of real estate ass kicking, and finds himself invigorated by the powerful energy of the Big Apple. He goes through his collection of suits, picks out his favorite watch for the day and heads out to discover his next million-dollar challenge. "I believe a watch can say a lot about the wearer's personality. It completes the man. My favorite in my collection, so far, is my Patek Phillippe." You may have gathered that for Luis, his closet is an essential part of his life; it's no coincidence that he was named one of US Weekly's 20 Most Stylish New Yorkers last year. "My brother says that he'll get me suit pajamas. He opens my closet and there's just a sea of suits." The dapper, slick-haired exec is admittedly devoted to his trusty Elnett L'Oreal hairspray and modestly added, "If I'm going out to sell million dollar homes, I might as well look like a million dollars myself."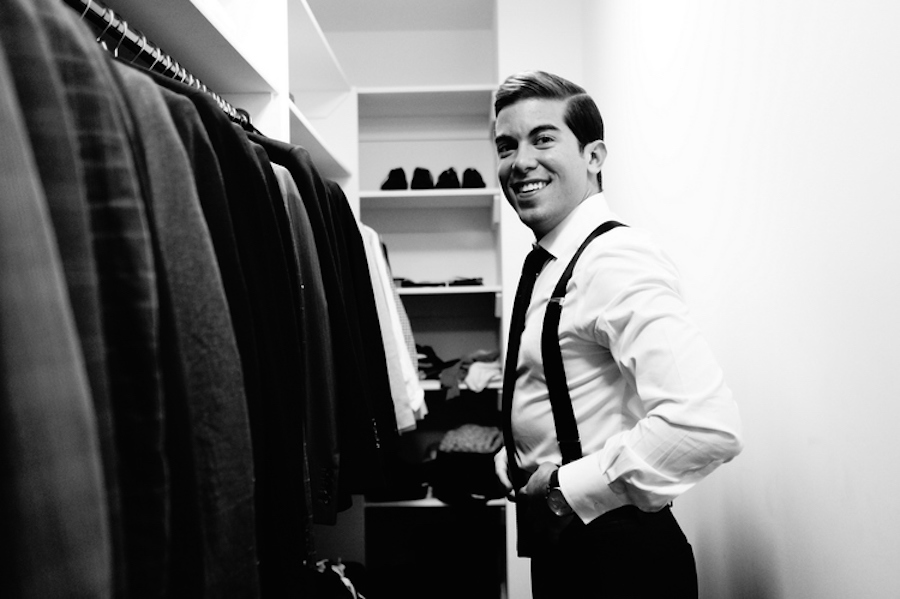 A WILD RIDE
In case you're not familiar with Ortiz's freakishly ambitious journey, here's a synopsis. The Guaynabo, Puerto Rico native grew up with his mom and dad and his inseparable twin, Daniel. Without any forewarning, the two brothers set out on a daring adventure at the age of 16, swapping their hometown for New York and a leaving just a little note to his parents. Cute, huh? For Luis, the road to luxury real estate has been paved with legitimate, good ol' fashioned hustle… The sales dynamo has worked for at least five firms in New York, starting with Blackstone Properties and then Prodigy Network. After that, he moved to Synergy. When asked about his numerous moves, Luis explains "The fact that I've moved through all these companies is not because I'm unreliable; it's because I always reach a point where I'm at the top of the firm but I'm still nobody. I'll stop learning because nobody is teaching me." He then joined Keller Williams but was quickly let go, due to the "sensationalism of reality TV", according to the firm. Last year, Luis joined Douglas Elliman, the firm Million Dollar Listing co-star Fredrik Eklund calls home.
Incredibly humbled by his rapid success, Luis had his heart in his hand when he published: "When I joined [the show] I was in the fourth year of my real estate career. I was passionate, ambitious, energetic, committed, but in a bit of a childish way. I was all over the place. I was a kid without a plan, a guy who rolled the dice in any situation just to see how far I could take things. In a big way, this is how I've learned most of the things I know. I strive for that."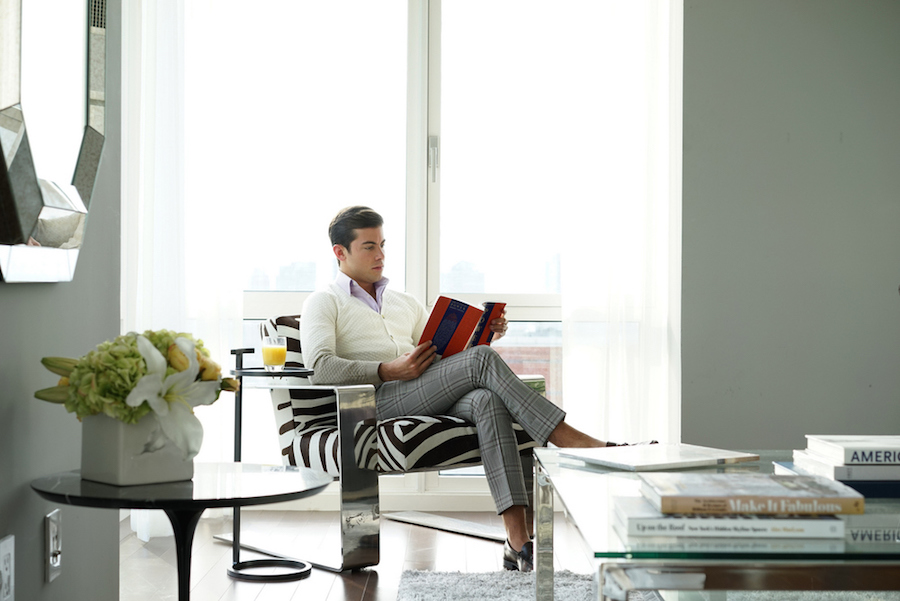 HIS OWN LIVING QUARTERS
Ironically, Ortiz admits that although he's familiarized with his clients' lifestyle, he still needs to define his own. "I still don't know exactly where I want to live, so I move every year… and I always choose something quite different to the previous space." About choosing his own place of dwelling, Luis added, "although it was a crazy ride, it's where I wanna be right now. This neighborhood is really growing and I can offer a lot of clients a good insider's perspective on the neighborhood they're looking to invest in. This apartment is very modern and was not meant to be decorated traditionally, but that's just a little closer to how I really am.
ALSO ENJOY: The 4 Essential Elements to Successful Personal Branding
Luis has surrounded himself with exquisite furnishings and décor in the highest taste. In his aim to create an inviting atmosphere, he chose a round table for his dining room. "I want to encourage conversation, that's why I'm not a big fan of square tables." Art also makes an appearance thanks to his passion for photography, alongside best friend Senen Llanos. Luis has his own private collection of black and white prints popping against his deep blue bedroom wall. "They're all mine," he explained proudly, "and I have several cameras that are part of the décor. On weekends I like to go to the Village and take pictures of interesting people and architecture." About the impeccable interior design work in the rest of the apartment, Ortiz added, "Although the zebra-upholstered chair and the fur rug were not wish-list indispensable, I must say it's turned into my favorite spot to read and relax." The space was done by Daniela Sablic and now serves as his haven for recharging and unwinding after a hard days' work. About the elements in the space, Luis added "I love to use light colors, especially gray, and strong accent colors, like the chocolate brown in my office. I've seen it used in really elegant 'old money' properties and I love it."
BACK HOME
It's plain to see that Luis holds Puerto Rico dear and near to his heart: "I was so excited to go back home for an episode this past season, that I didn't even care that I wasn't getting a commission." His parents still live there, as well as some good friends. "If I could buy property on the island, it would definitely be in Old San Juan. It may sound cliché, but as most of your readers will find out, the colonial character of the capital city is amazing; I would want a courtyard with a fountain." Although, naturally, work impedes him from visiting as often as he would like, Ortiz reminisces about his hometown and even admits to always keeping some coquito in his fridge. (For those of you unfamiliar with this calorie-packed concoction from the heavens, it's something like Puerto Rican eggnog).
He recently celebrated his birthday in mid-November with his adored brother by his side, and made sure to go all out! To Luis, "In the end it all comes down to family!" This past Thanksgiving, Luis was happy to spend some time with friends and was thankful to them for making him feel like part of their family on such a special occasion. "This made me realize how much I miss my family back in the Island." Pertaining to his own family affairs, Luis let us know that he plans to have at least 3 kids… admirable undertaking, sir.
IN MORE RECENT NEWS
This past October, he participated in a high-profile real estate event in Arizona to share his knowledge and passion, not only for his work, but also for life. He was also recently invited to the Manhattan College for a speaking engagement. Luis commented, "People have oftentimes asked me 'How do you manage to survive in such a competitive world?' I always resort to the image of a race. Focus on the goal, not the runners behind you". In the competitive (somewhat cutthroat) market that is luxury real estate, especially in a high-stakes city such as New York, Luis stated: "I make sure to use every available tool to set myself apart and let my brand be heard, without jeopardizing the work that I'm trying to accomplish." As he explains to clients (and in his website), "the TV show is a great way to showcase my talents and the work that I do. It compliments my work and my brand in a great way."
"THE MOST IMPORTANT MOMENTS IN OUR LIVES ARE THOSE THAT OVERWHELM US AND MAKE US FEEL LOST. EMBRACE THEM BECAUSE AFTER THE STORM HAS PASSED WE CAN SEE CLARITY, AS AN EPIPHANY. THAT MEANS THAT WE'RE GROWING! JUST ENJOY THE RIDE." – LUIS D. ORTIZ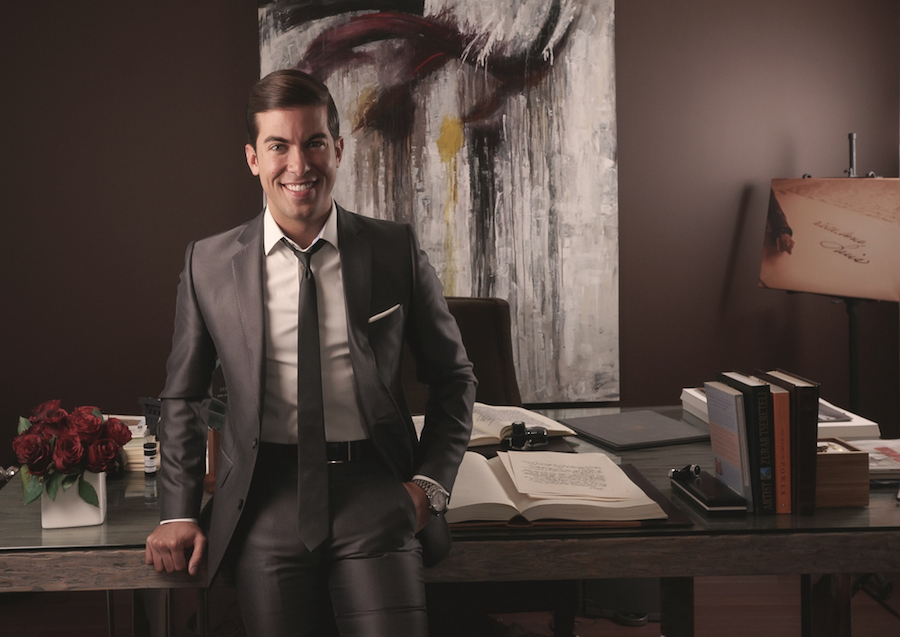 THE FUTURE
Luis in not certain about the future – and who the hell is at the age of 28? However, we are confident that his journey will only continue onward and upward. Although this path served as an immense learning experience, Luis set out to find balance and to 'grow up' in 2014. "This year was about evolving. Even now, I'm learning. I am also a bit scared because I know next year I will evolve as the new Luis. Another year will be another great journey that I'm really looking forward to." Looking back at his life and his journey, he explains, "What I've enjoyed the most is the journey itself. There's no trophy without a race."
RECOMMENDED: 8 Steps to Brand Greatness: The Essential Checklist to Build Your Personal Brand
Now that this MDL's third season is a wrap, Luis is more humbled than ever by the privilege to be a part of the show and to come into the homes of so many Americans. "When you call me and
ask me to do business with you, that means I've earned your trust and that makes me extremely happy. When all of you tell me how happy I make you, it makes me realize that it has all been worth it. Everything," Ortiz added. We can't wait to see him back for season 4.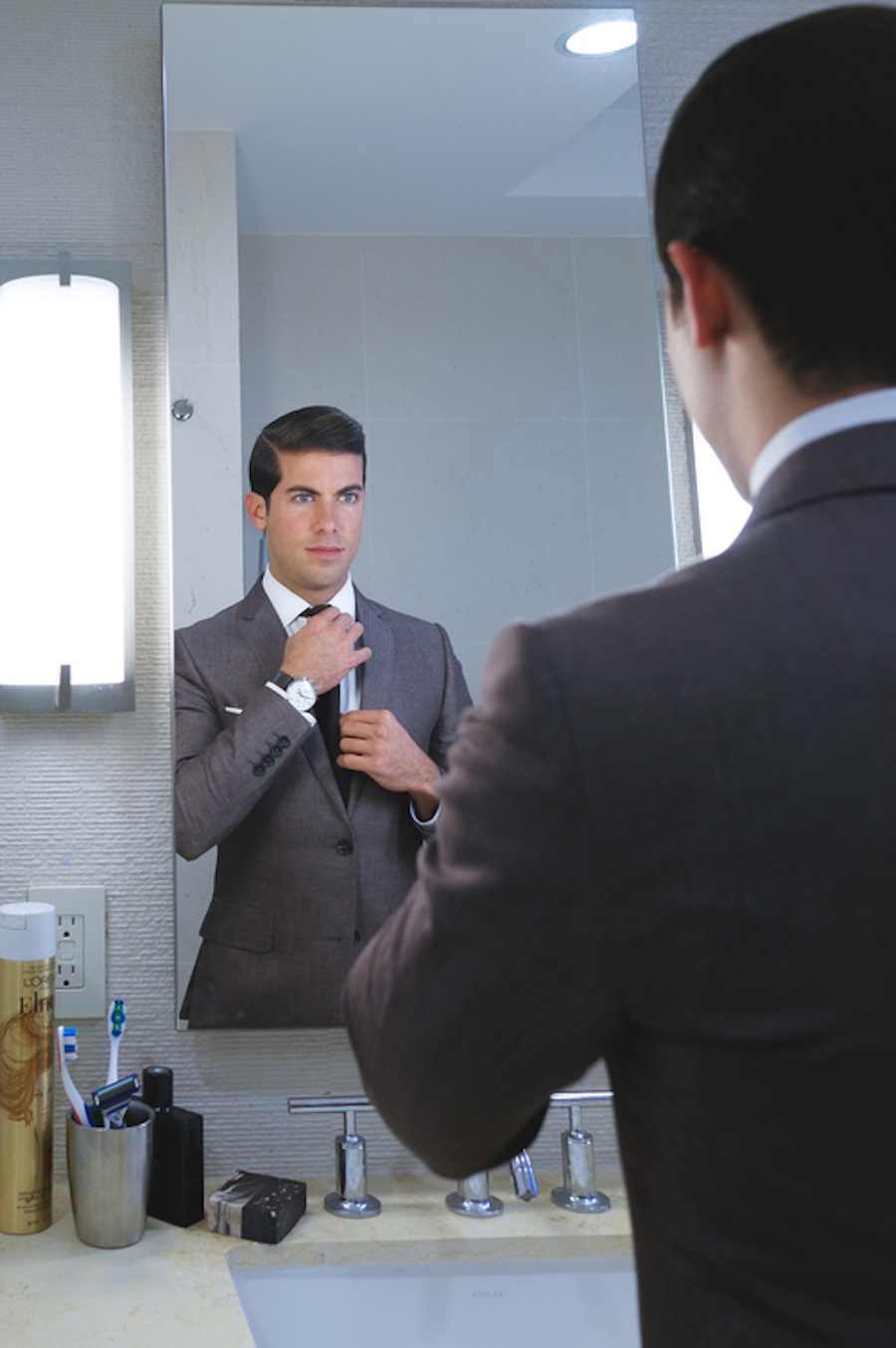 During our little exchange, EV took away a lot of great things, but mostly, an unshakable impression of Luis' true humility and his sense of urgency for his work. This could not ring truer to me or to our editor in New York. I always jokingly advise readers and colleagues in Austin to look up the definition of "unstoppable" in the dictionary: "a Puerto Rican on a mission." However, Luis' story is not compelling because he's Latino or because he works with luxurious homes; this editor found deep interest in this narrative because none of his success was handed to him. That must be part of the reason why everyone now wants a little piece of Luis; he's truly an inspiration. As Ortiz himself would tell you, "you just have to keep fighting."
This article was originally published in the December 2015 Issue of VETTA Magazine.