05 Aug

Inside the Studio of Truman Marquez

His unusual aesthetic and the grandeur of his pieces set him apart in Austin's local art scene, while his deep appreciation for the classics, combined with his high standards and sensibility towards visual arts in modern times, make him an artist to be observed by generations. EV deeply admires and invites you to marvel at the work of Mr. Truman Marquez.

The first time I walked into the studio, my jaw just dropped. I had to see the paint and brushes to believe that these paintings had been done by hand (rather than using a computer). Nothing short of amazing, "My Turn" (a commanding 10 foot-tall masterpiece on display in his studio) just popped out, asking to be touched (which, of course, I had to stop my 3-year-old from doing). Intricate, profound and imaginative, Truman Marquez's works are breathtaking testaments to his unique perspective and extremely hard work. Although the artist admits that he has recently let narrative take a back seat to technique and scale, every piece truly tells a distinctive story and invites the imagination to construct onward. Somewhere between the incredible amount of brush strokes required to complete each painting, and the three- dimensional success of each one of his shapes, lies his aesthetic genius.
It is hard to get a Truman Marquez image out of your mind. A Truman Marquez painting essentially speaking is meant to resist comprehension. Yet it comes out at you frenzied. It pummels you, it cajoles you, and it tumbles along, happily assuming its roly-poly poses." – DF Coleman, New York (2006)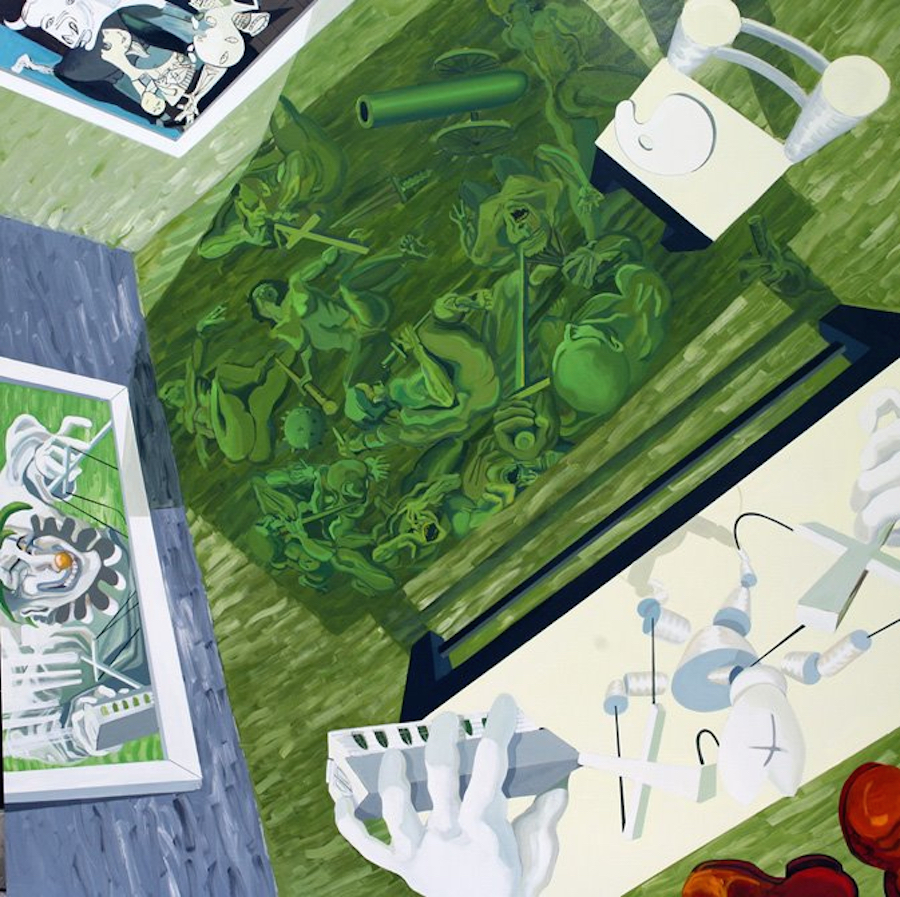 It's mind-boggling to me how a blank canvas can end up looking like that… It's no wonder that the unyielding identity forged in his work has caught the eyes of some of the biggest names in the modern art scene. You have to see it to truly grasp it. These paintings are not only highly complex, but some of them are gigantic gateways to new visual horizons. Keeping in tune with the transcendence of space and time in his work, his ample studio inside the Flatbed Press not only evokes unequivocal simplicity (which I assume is an essential starting point to his great creations), but also provides a mass of blank space for visitors to step back and begin the process of truly taking it all in. The concepts of movement, energy, perspective, and color are evident factors to this artist's heightened pictorial intelligence.
AN INTERNATIONAL ARTIST IN OUR OWN BACK YARD
With the longevity of his career, the evolution of his technique and the amazing reviews received from international art critics, Truman Marquez is one of the most accomplished visual artists in Central Texas. Over the last 30 years, he's taken his work on tour to New York, Los Angeles, Japan, Hungary, Italy and Spain, among others, to some of the most prestigious venues (such as the Lindberg Gallery, Span Art Gallery Invitational, Infusion Gallery (LA), the Florence Biennial and Salon des Artistes, just to name a few). He's extremely proud to have his piece "Impadronirsi Immortaliata" as part of their permanent collection at the Flint Institute of Art in Michigan (where the works of other great artists such as Matisse are featured); as well as his "Yellow Violin", on display as part of the Chelsea Hotel Collection in Ney York. He's been praised by some of the best art critics in the United States and is truly an innovator in his field. He's represented in major cities by none other than Carole Ann Klonarides, an international art consultant, named one of the best art curators in Los Angeles.
"In an age of high definition and digital imagery, the paintings of Truman Marquez are of such volumetric and optical form, that they appear to have been created on the computer screen rather than with oils on canvas. Essential to Marquez's pictorial strategy is his ability to organize patterning with spatial perceptions of movement, animating the forms as if under extreme pressure within the frame and giving each picture the experience of 'time' rather than narrative." – Carole Ann Klonarides, Los Angeles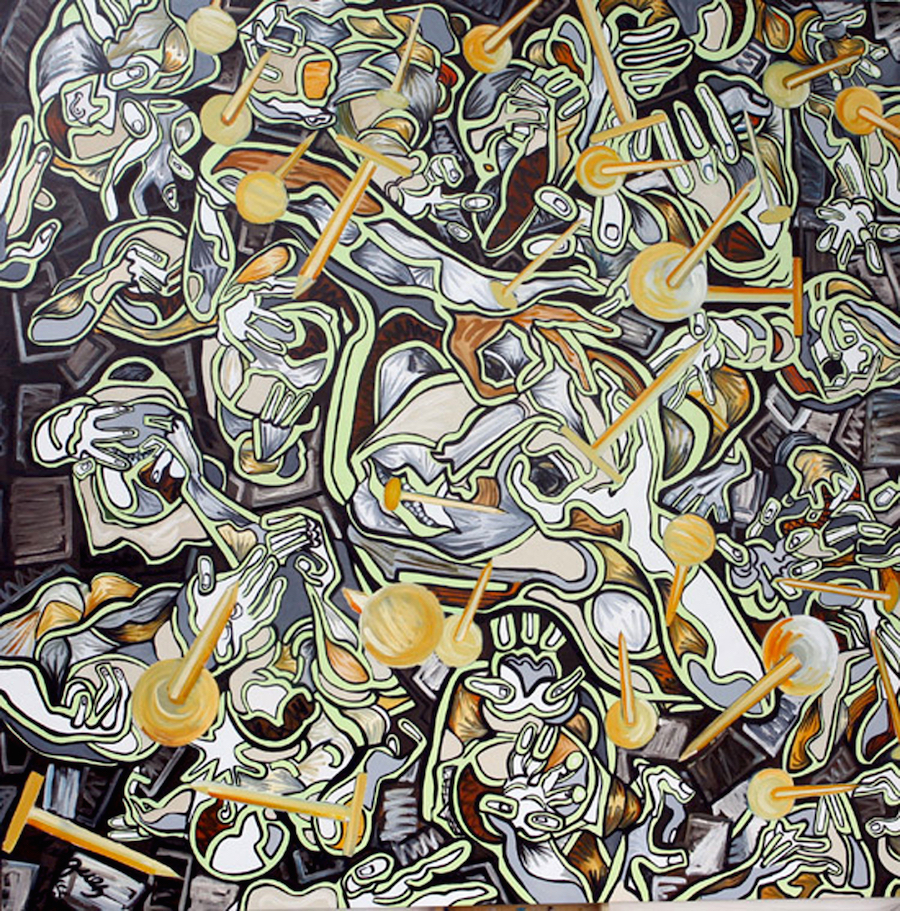 A SIMPLE MAN
Before one of our sit-downs, I saw Truman pull up to the lot in his pickup truck – not his usual car – followed by "Sorry for being late, I had to go catch some horses that got out of their cages." If you hadn't seen a picture of him, you probably wouldn't know this guy has the cosmopolitan flair of a West Coaster, bottled in the heart of a Texan. Truman Marquez is not an eccentric; he's not flamboyant in any way. He's a simple guy who's genuinely pleased with his beat-up flip phone and permanently attached to his little coffee pot. His laid-back attitude and the unintentional coolness to his voice pair very nicely with the endless hours of conversations he could strike up about art history, trends and travel. He's got some fun back-story too. Although he graduated as a doctor, he hated being considered "a doctor who liked to paint" – as he has put it – "I wanted to be taken seriously as an artist."
According to some followers, Marquez showed early promise as a painter, and in 1978 entered the studio arts program at Georgetown College in Kentucky. Although his academic career shifted towards medicine, he continued to pursue his art over decades and has developed into, arguably, one of the most powerful painters of our time. Fast forward to today, he is currently living in Round Rock with his adored wife and two kids.
"I had one artist, Truman Marquez, that sold a very expensive piece outside my gallery. I never said anything. A month later, I got a check from him for half of the sale. He earned my respect before, but he had my heart then." – Olga Pina, El Taller Gallery, Texas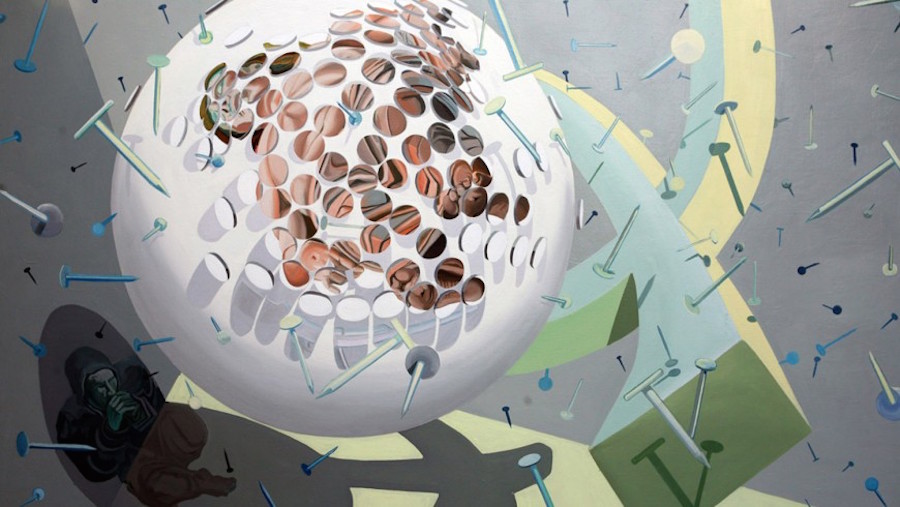 'I'M AN OPTIMIST'
His longstanding career as an artist, plus having traveled the world and meeting top artists, not only equips him with a special sensibility towards art and skills that are foreign to the Texan art scene, but also fill him with hope for the future of local modern art. "Sure, there's a certain sense of entrepreneurialism and risk taking in my work, but I'm an optimist, and Austin is becoming more sophisticated and more cosmopolitan." In all, his paintings are something Texans are not really used to, but patrons here can't be entirely faulted because there's no real point of reference to them.
To local galleries and art consumers, coming into Truman's space and experiencing his works in person for the first time is, as he so cleverly described, "the equivalent of when Indians saw those first ships on the horizon". It must be said that this is in no way meant in a pejorative fashion, but rather as an affirmation of innovation and an attempt to introduce something completely out of the norm, worth patience and effort to broaden horizons and establish real value.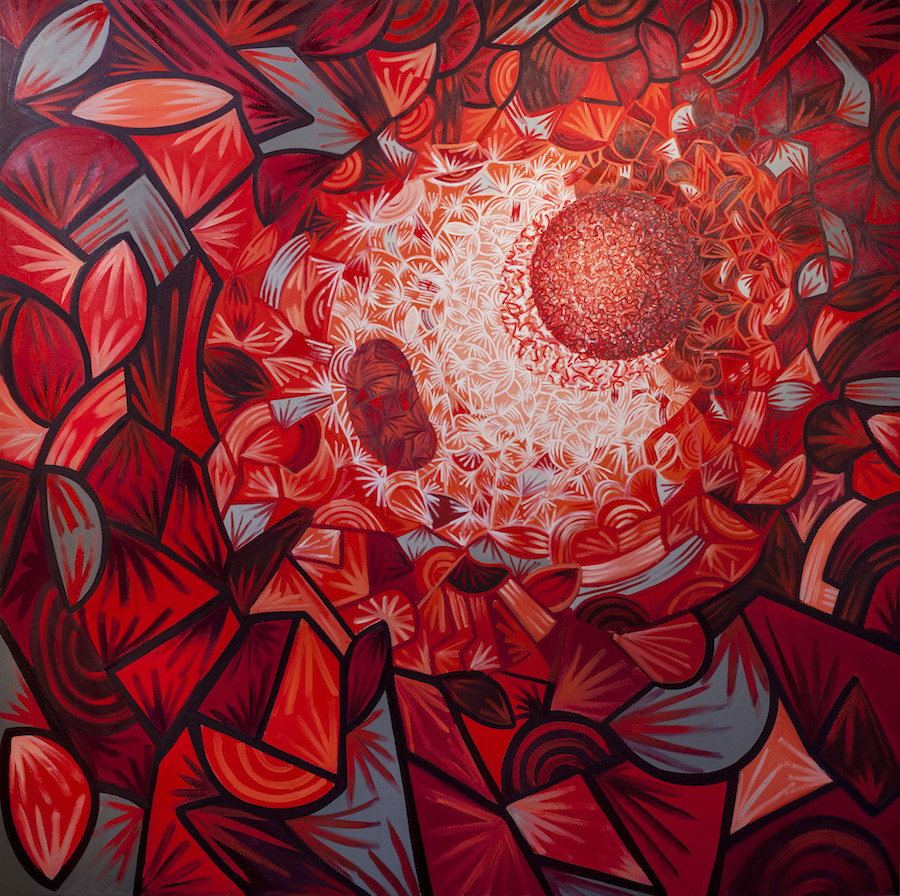 Although Truman's work is surprising to most here, he admits that this kind of experimentation with technique and the amplitude of scale is somewhat expected in vanguardist cities such as New York and Los Angeles, as well some places in Europe. "I'm just trying to keep up with what's going on in art worldwide while trying to open those doors for myself and other local artists. Austin is becoming the hot spot in the United States and the world, one of the places to be. I'm excited to help the arts grow and see those trends and expectations flourish in Central Texas."
"Marquez is a consummately sophisticated painter, steeped in the traditions of modernism, yet irreverent enough to take poetic liberties in order to forge his own postmodern path throughout the thicket of art history. His admirations for Gauguin and Picasso have always been especially evident even as he took on his elders with an almost Oedipal zeal". – Ed McCormack, New York (2001)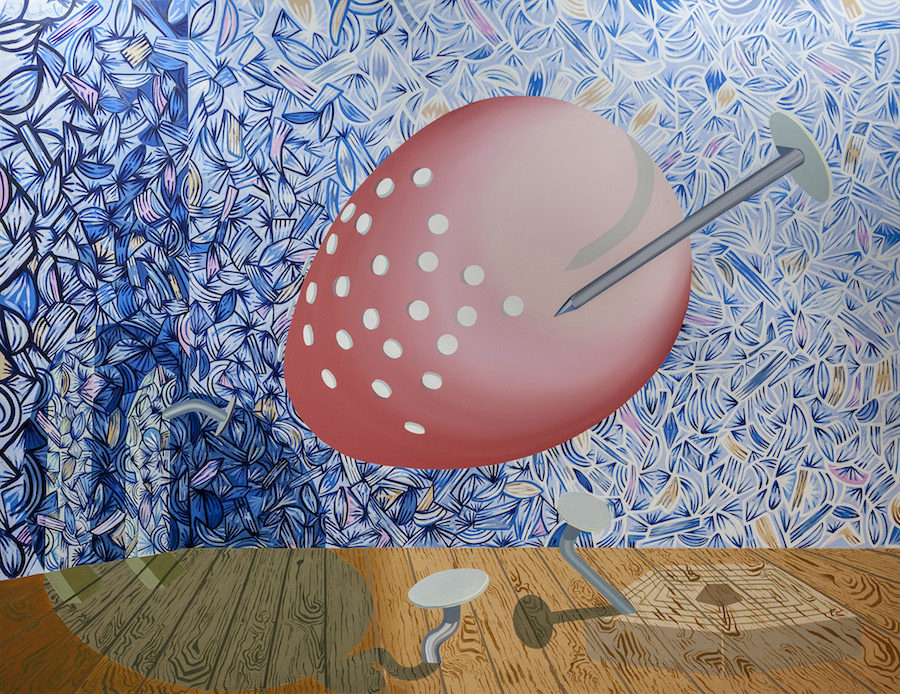 This article was originally published in the Summer 2014 Issue of VETTA Magazine.