12 Jun

IDF Picks: 5 Great Upcycled Interior Products and Finishes to Watch

From ceilings to flooring and every surface in between, these interior finishes will make you feel as good as they look.
Hex, Papertile
Montreal-based Papertile sources its primary raw material from the waste paper bins of local businesses. After shredding, pulping, and pressing the paper into large panels, which are then slowly dried, the company cuts them into wall tiles, handprinting, coating, and fireproofing them as needed. The 20cm-by-22.5cm hexagonal wall tiles come in a gradation of colors from browns to whites, can feature almost any pattern, and made in any thickness. They can also be left bare, revealing their textured, recycled-paper origins.
Learn more: papertile.ca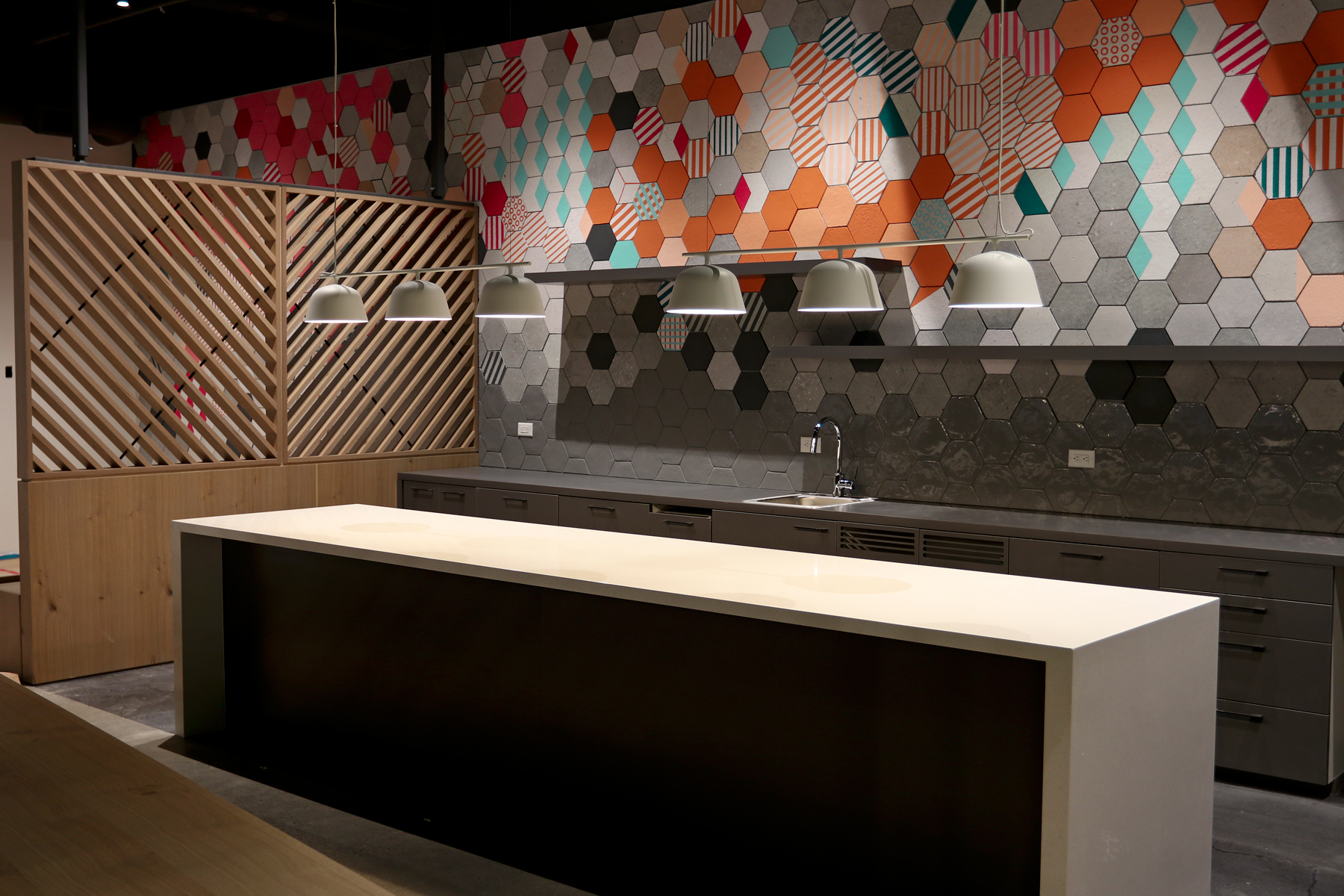 Recycled Kraft Laminate, Formica
Pulp, coffee bean chaff and bags, and peat moss dirt are the source of the fibers and speckles in Formica's new recycled materials line. The natural or black matte surface comes in two grades: one for interior horizontal or vertical surfaces, such as countertops and cabinets; and one suitable for easy-to-clean interior walls.
Learn more: formica.com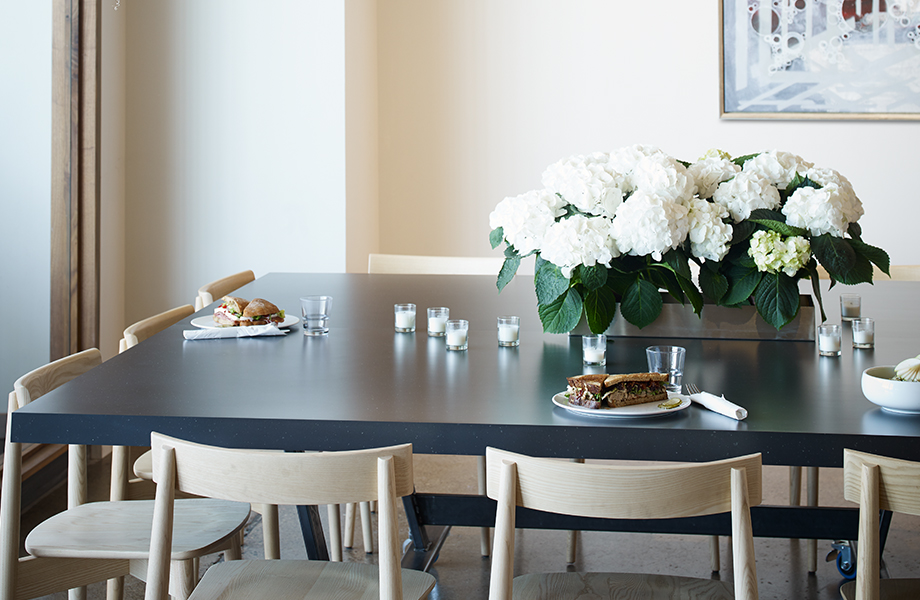 Deconstructed Felt, Patcraft
The backing of each 12"-by-48" carpet tile in this modular flooring line requires more than five upcycled plastic half-liter bottles, which is topped by slub-like yarn in three embroidery-like patterns: Binary, Modern Serge, and Topstitch. The solution-dyed carpet is wear-rated for severe traffic on the Texture Appearance Retention Rating scale. Available in 34 colorways.
Learn more: patcraft.com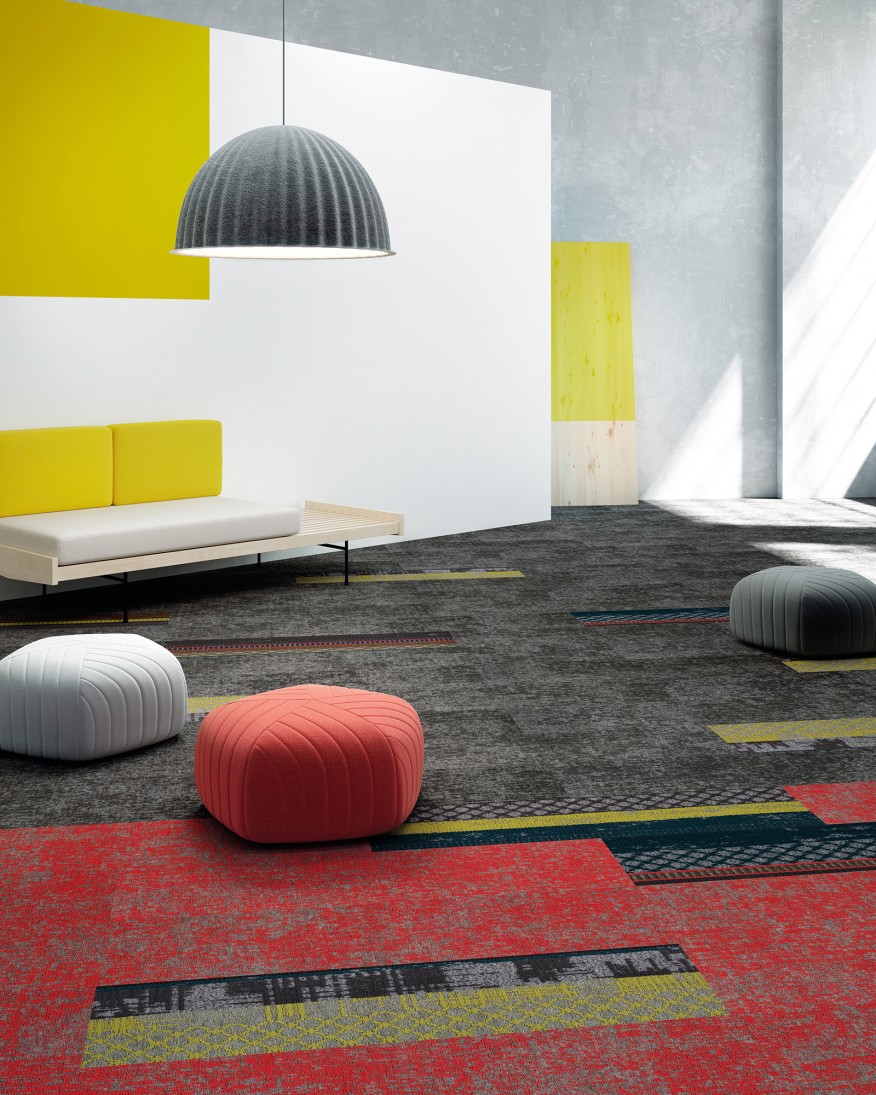 Mateo, Designtex
Included in the collection of the Cooper Hewitt, Designtex's Loop to Loop yarn consists of 87% post-consumer and 12% pre-consumer recycled polyester. It's used in Designtex's new pattern Mateo, which has a randomized dot-relief pattern. The fabric met a lightfastness test of up to 40 hours and 100,000 double rubs on the Wyzenbeek test. Offered in 10 colorways, including gravel, spruce, and taffy.
Learn more: designtex.com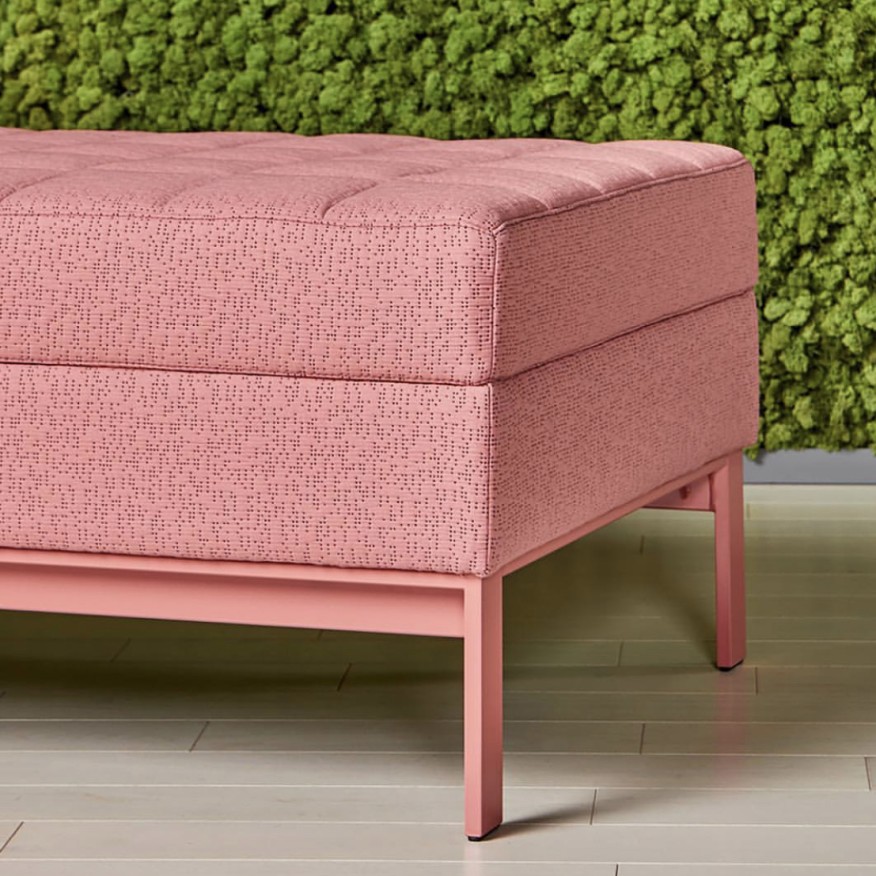 Magna, Walker Zanger
For this collection, Los Angeles–based Walker Zanger sources recycled industrial glass and bottles in Germany, offering a 2cm-thick surface suitable for interior and exterior finishes in non-frost/thaw areas. Available in several colors and finishes, including polished and honed, the 100% recycled slabs can be backlit to highlight their composition.
Learn more: walkerzanger.com