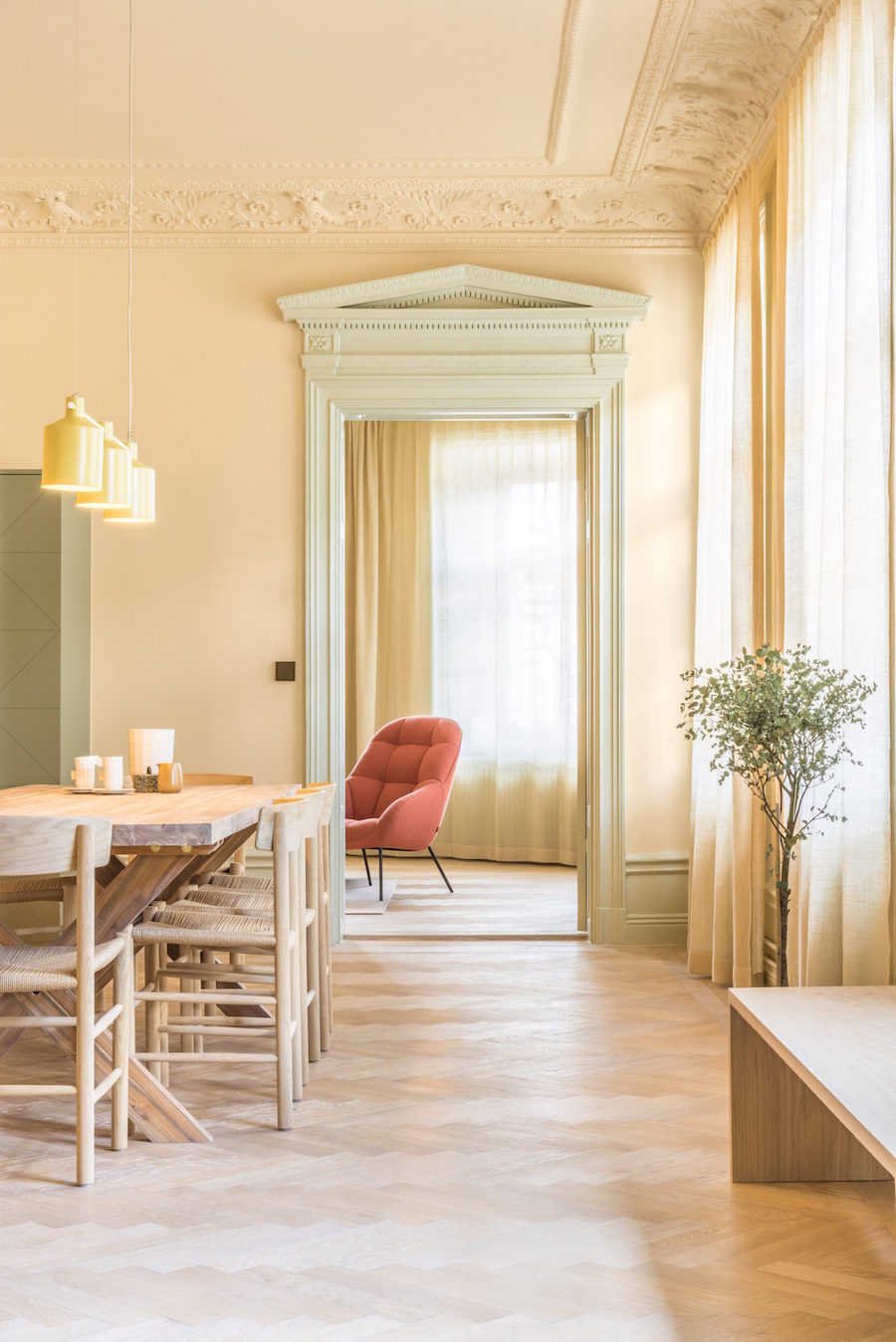 25 Nov

Hidden Hues Bring A Color Revival

At EV we just love this international project, where new life was infused to this old structure, for a modern, minimalist feel. Instead of opting for the Scandinavian minimalism of many contemporary renovations, Stockholm-based design house Note Design Studio chose to use shades of yellow, green and pink when transforming this old office into a home. Over a century old, the 2100+ sq ft property was previously the head office of a fashion brand. The clients asked Stockholm-based design collective Note Design Studio to transform it into a family home that maintained its "19th-century splendor".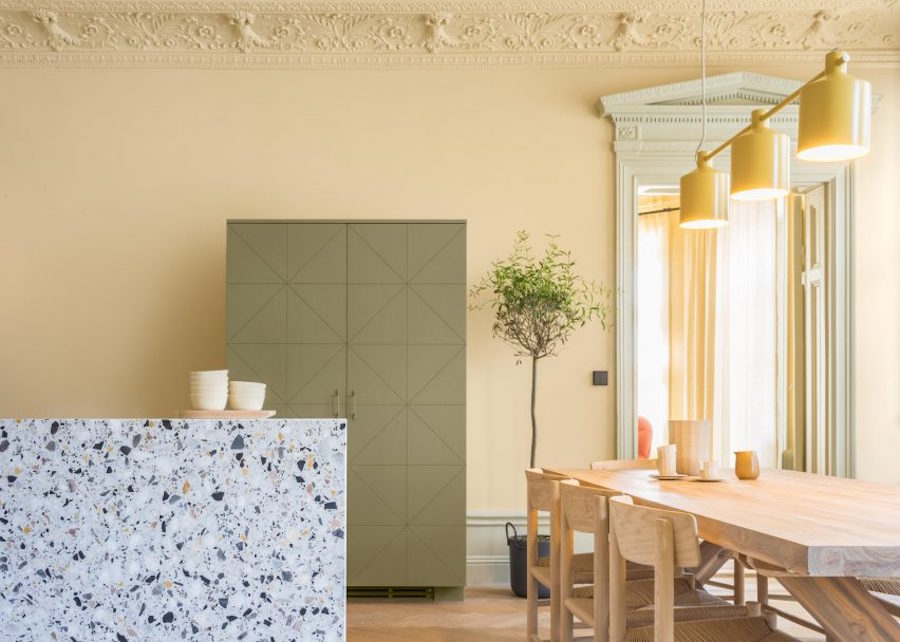 The designers' response was to create a color palette based on some of the tones already found there. They then applied these pastel hues to walls, moldings, and door and window frames. "We noted the colors of the three tiled ovens: green, pink and a yellowish white," explained interior architect Sanna Wåhlin. "We added tones to the original color scale, which worked as a bridge between the powerful original hues, finally ending up with an eight-tone palette that originated from the hidden traces of the old apartment."
Some rooms are dominated by one color, while others present an assortment of different tones. But they all build on the recent trend in Sweden for dark, cozy and colorful interiors, rather than the whites and greys of typical minimalist homes. Note Design Studio has also applied similar thinking to some of its previous interiors projects, including a 1930s loft with a bright blue kitchen and a green-hued bistro elsewhere in Stockholm.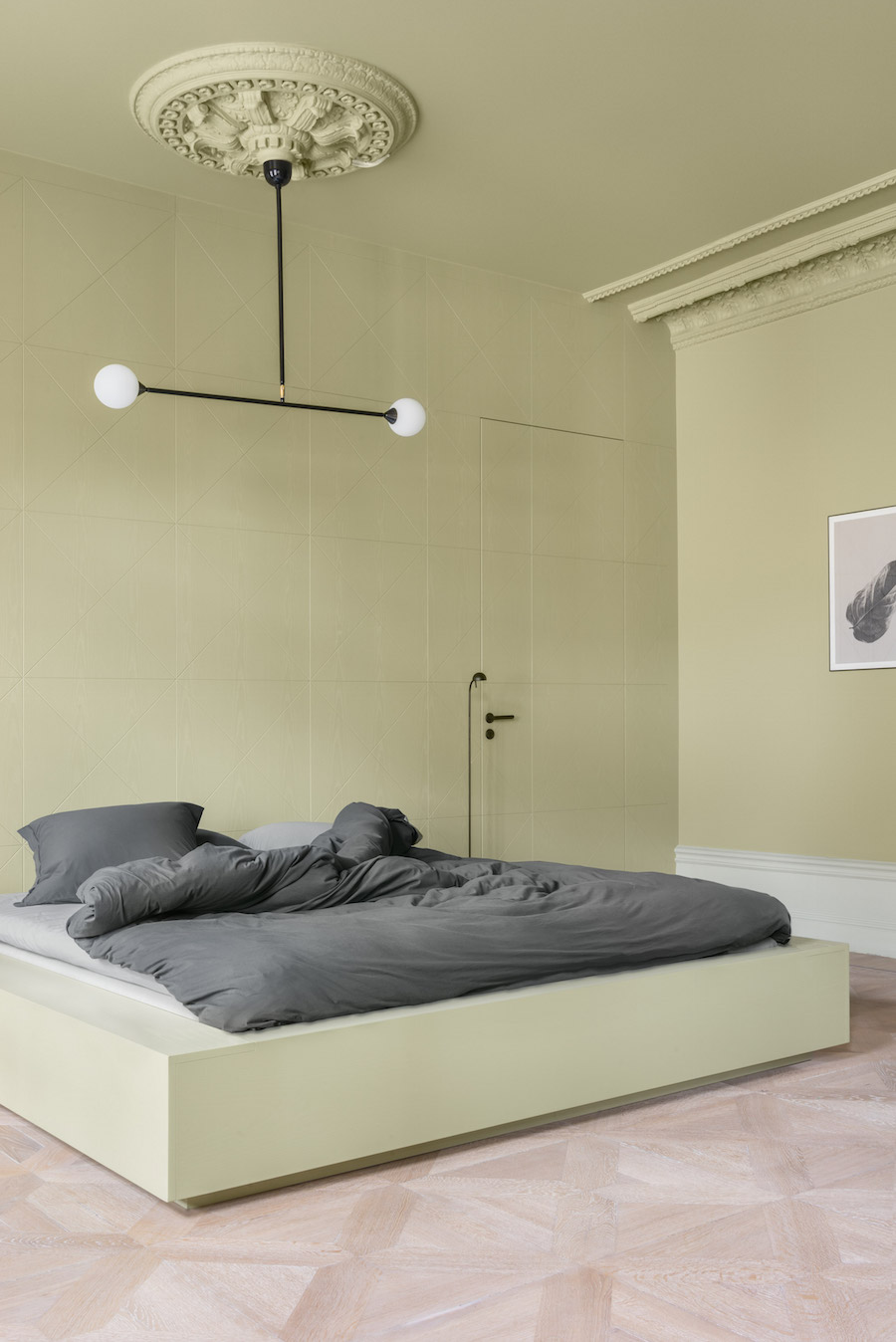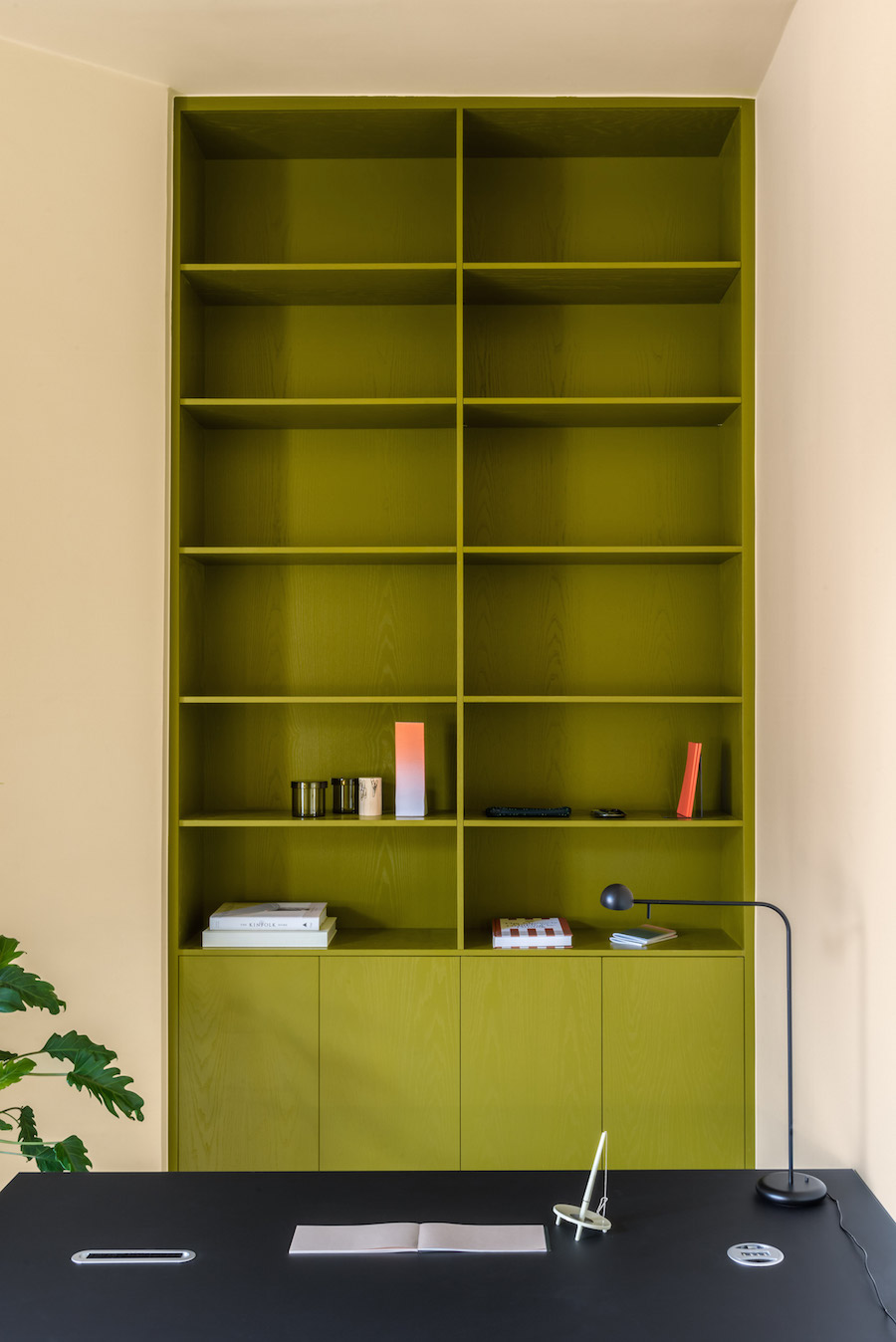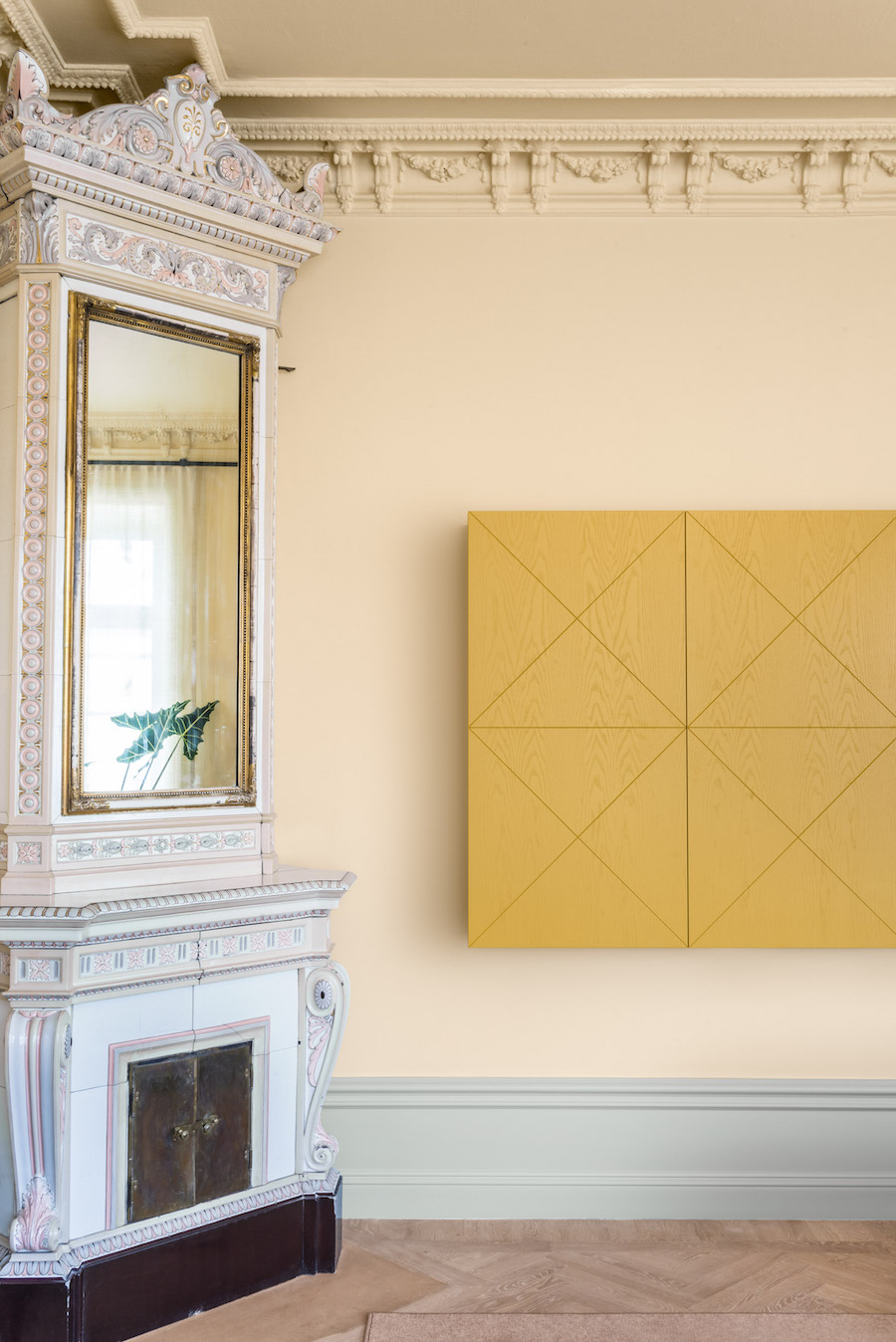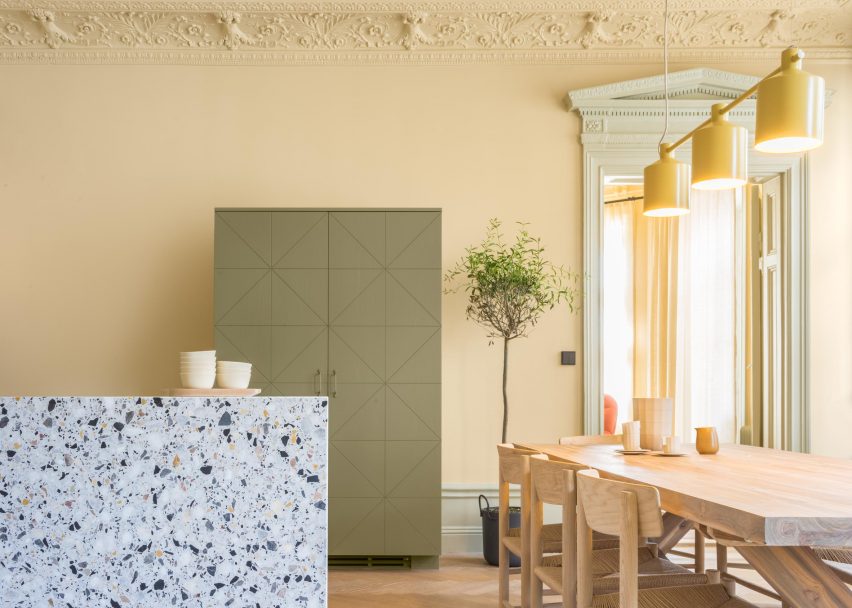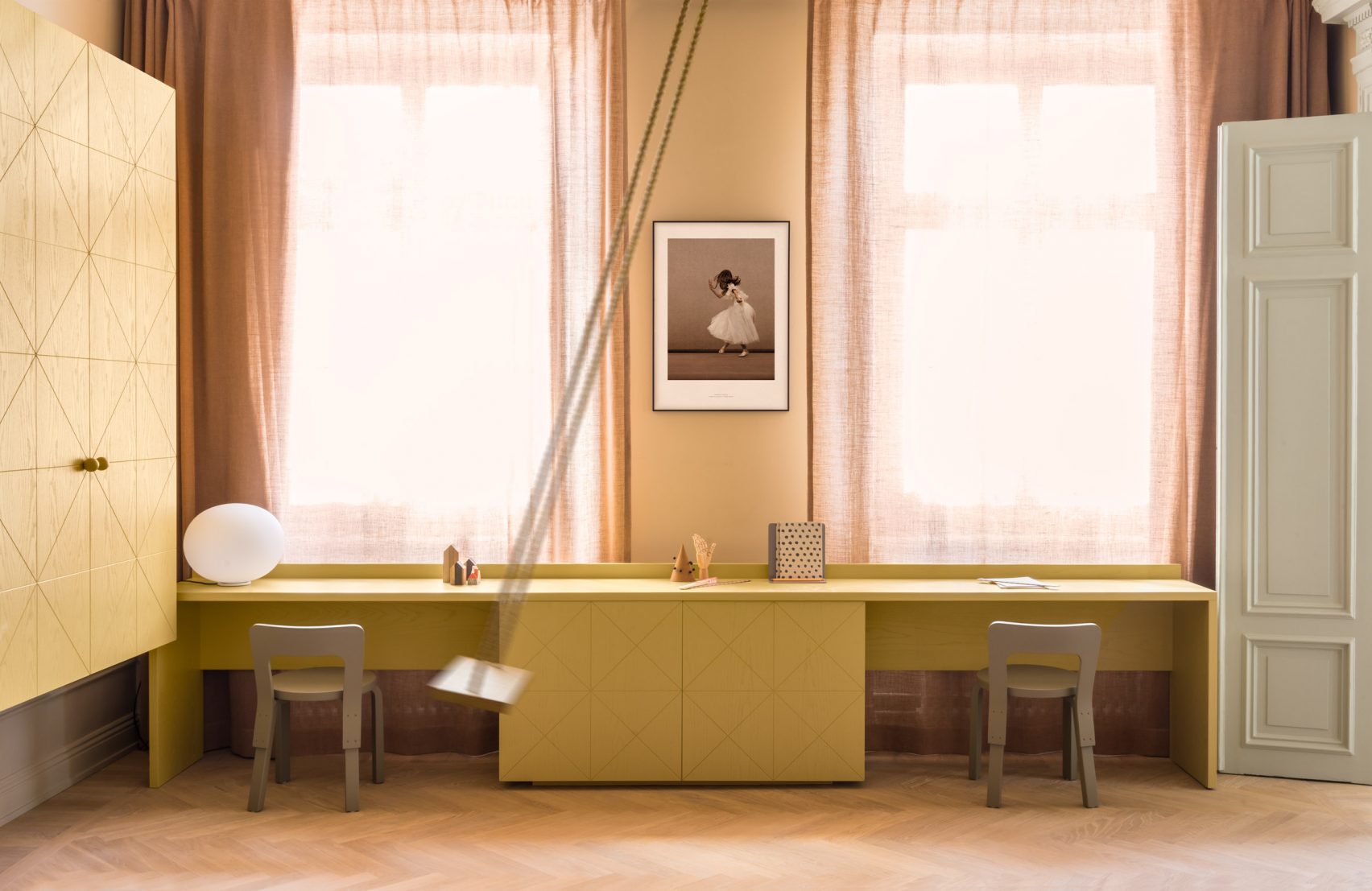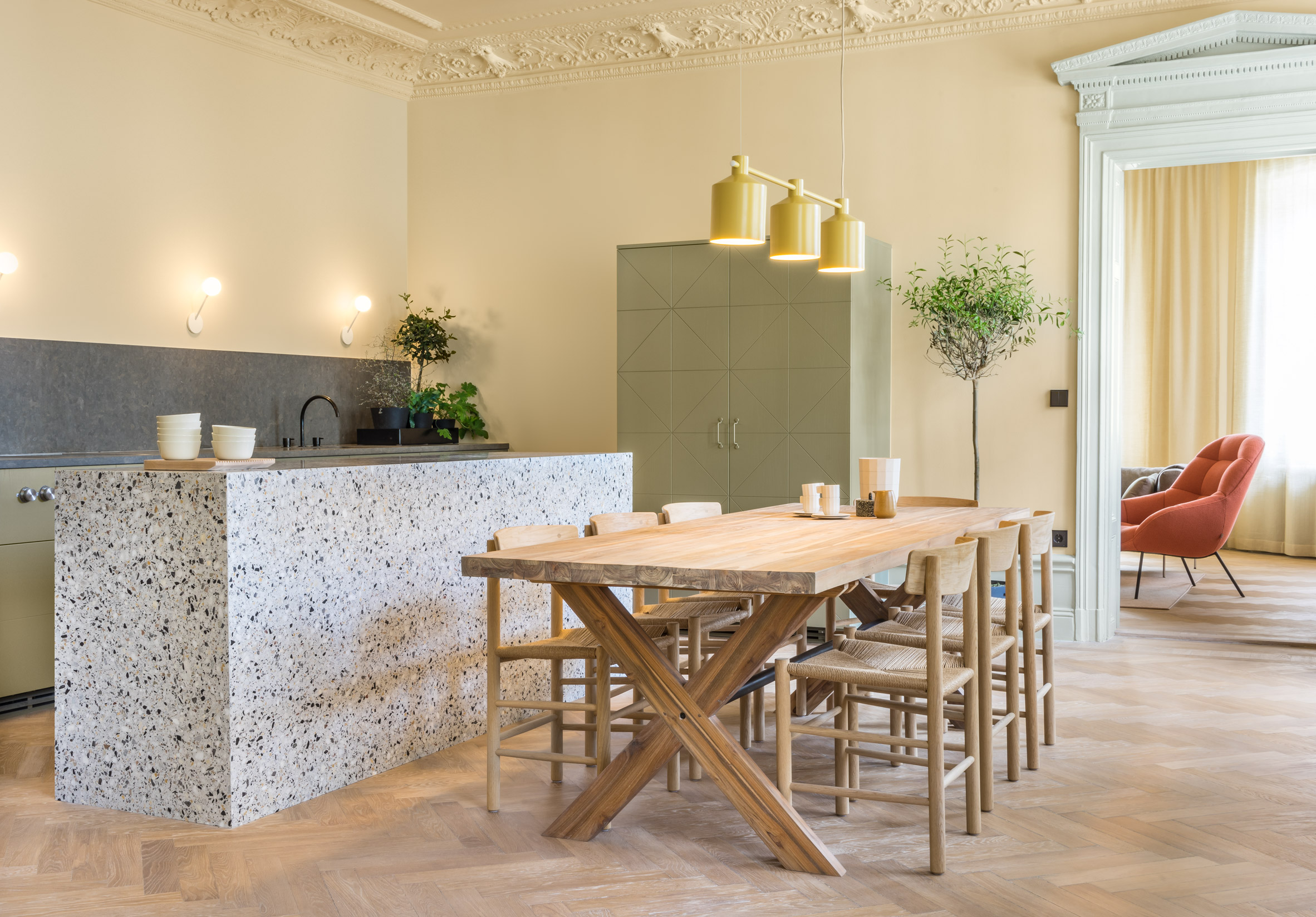 "Color helps to emphasize the splendor in the detailing of the architecture. The result is a harmonious but rich color experience," added Wåhlin.
"In fact, the approach to color in architecture in the old days was much braver than we see today. It deserves its place again!" The colors are complemented by the original but worn wooden floors, as well as newly added contemporary furniture pieces. Pale yellow was chosen for the kitchen and dining room at the heart of the apartment. Here, a wooden table provides a dining space for six people, while a terrazzo island frame a kitchen in green and grey tones. A similar palette features in the lounge space beyond, where the traditional ceiling moldings are contrasted by a sculptural geometric lighting fixture. In the bedrooms – one green and one peach – cabinets and wall paneling feature angular details that mimic the diagonal lines of the parquet flooring. Many of Note Design Studio's own products also dot the interiors, from the Silo pendant lamps to the Mango chair, while other embellishments include plants, framed black and white photographs, and simple rugs.