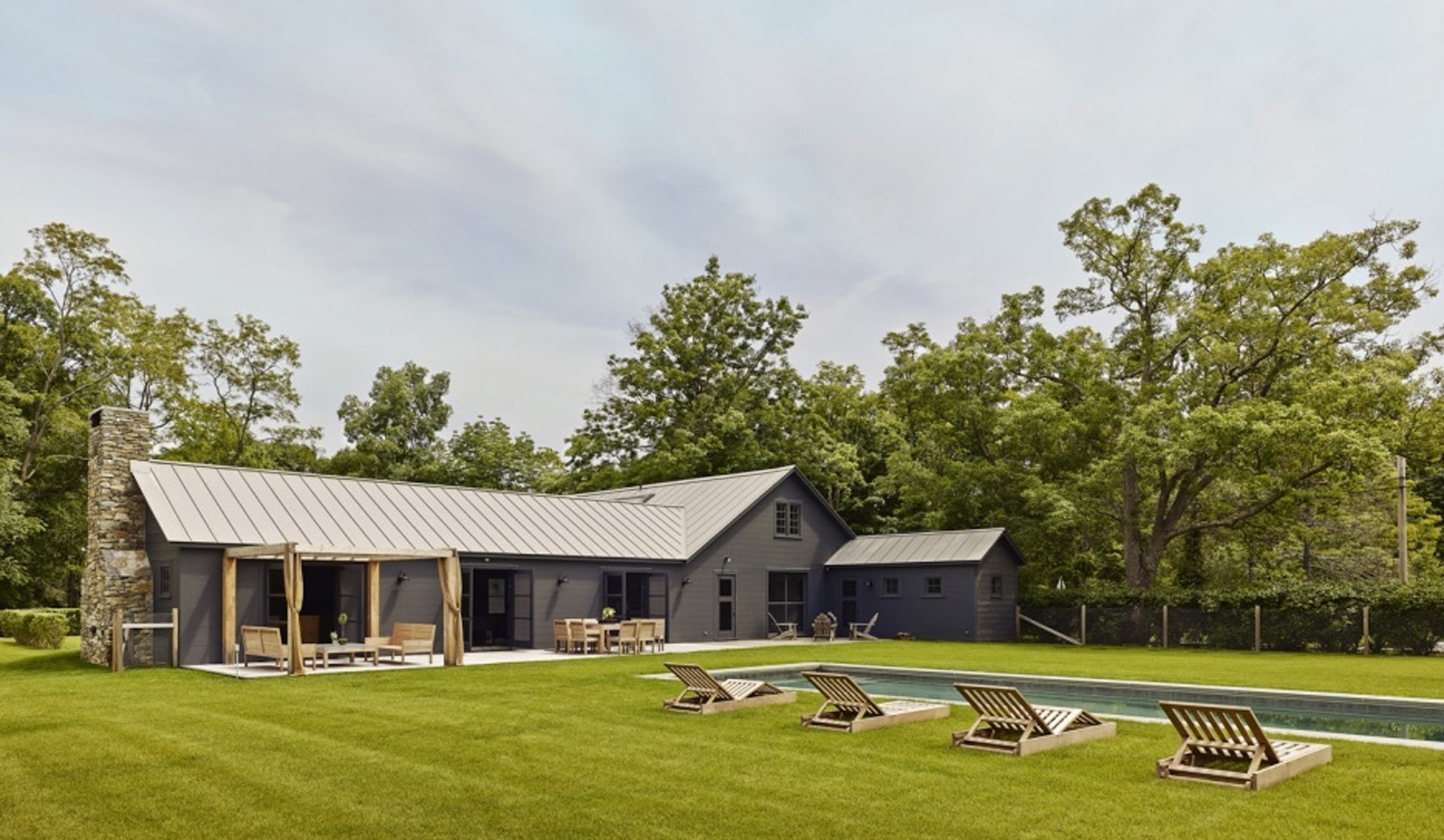 05 Jan

From Barn and Chicken Coop to Polished and Elegant Pool House

East of the Hudson River in New York lies the charming town of Millbrook. The award-winning architectural firm De-Spec had the task of completely renovating a dilapidated barn and chicken coop, located behind a small farmhouse in this quiet town. The smaller main house could not accommodate space for the children to play, so the family wanted to update their unused space to create a spacious indoor playroom and gathering area. The approach for this project was to renovate the barn and pool house using sustainable and reclaimed materials, to yield an intersection of modern and antique design.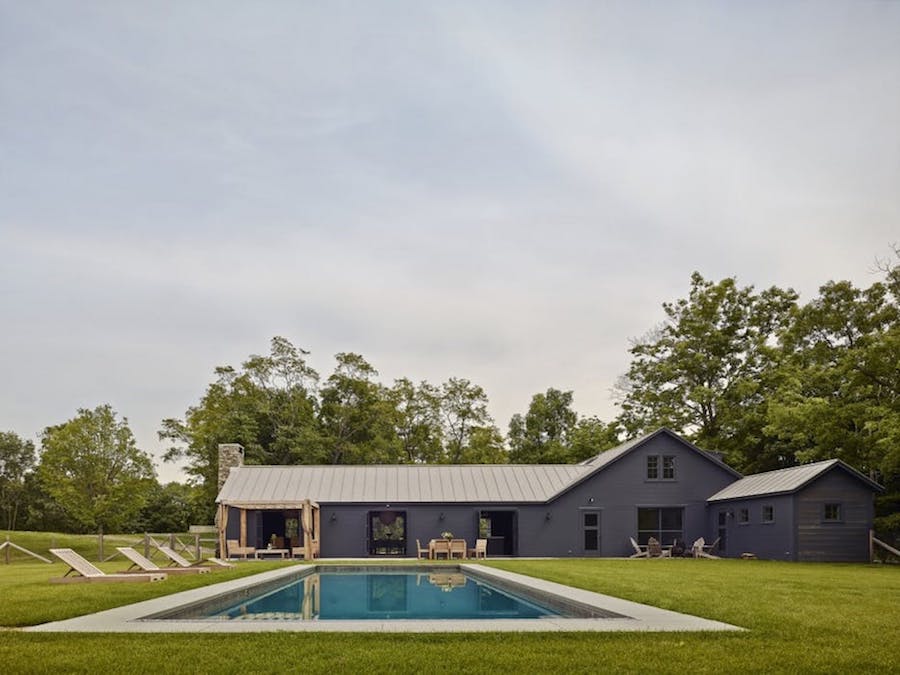 The designers selected a deep charcoal grey for the new barn's exterior as a contrast to the all-white main house. The team produced between the traditional, rustic elements and more contemporary details a subtle, sophisticated drama that can be infiltrated throughout, from wood-paneled walls and barn doors to clean-lined square windows. Another important focus of the professionals was to convey an authentic experience of the space, without having to fake farmhouse details. A number of kitchen and bathroom surfaces are made of prefabricated concrete, including the shower enclosures, fireplace, kitchen cabinets, and three-inch-thick countertops. The floors throughout are made from engineered wood, with a driftwood-like finish that matches the weathered look of the salvaged cedar ceiling timbers.
There is ample room for family events in the lower, western wing of the L-shaped structure (originally the chicken coop) with its airy, open kitchen, living, and dining area. Rounding out the architectural layout is an upstairs bedroom loft which accommodates an overflow of guests, and features an inviting window seat and daybed. The loft overlooks the pool and sits above an attached pool house with boys' and girls' changing and shower rooms below. Solar panels lined discretely along one slope of the standing-seam metal roof power the pool's heater. The interior decoration reflects the same trendy but humble sensibility that defines the overall architectural design. In the playroom, paper globe lanterns hang above slouchy, brightly-hued Italian-designed chairs; in the living and dining area, they enliven a suite of simple wicker and linen-covered chairs, some from the family's existing home. Additional accessories in the space include raw silk rugs, boldly patterned kilims, and rugged lighting features, which contribute to an overall rustic, yet elegant feel throughout.