15 May

Five African Artists Demonstrating Creative Resilience in Challenging Times

As the world is forced to embrace new social distancing measures, we look at how five very different African artists are finding creative solace in solitude. Even amidst the most turbulent of periods, art can provide respite and transcendence from our current reality. Over the past few weeks, as individuals across the globe have been forced to retreat into states of isolation, many artists, used to creating in solitude, are using the additional time to further experiment, reflect and challenge their art both figuratively and intellectually. The last decade has witnessed an explosion of artists from the African continent. Their art, often beaming with dynamic colors, materials, and subject matter, is increasingly being snapped up by global galleries, art fairs and museums as contemporary art from Africa celebrates its own Renaissance. Africa's artists, like the rest of the art world under lockdown, are now working in quieter, more somnolent spaces. The work of Zohra Opoku, Joana Choumali, Amoako Boafo, Thenjiwe Niki Nkosi, and Tariku Shiferaw, made during these seemingly endless days of social distancing offers glimmers of hope and inspiration for our present-day tribulations.
Amoako Boafo
Known for bold abstract figurative paintings of black people composed of feverish, expressive brushstrokes, often on a block-color background, the work of Ghanaian painter Amoako Boafo has been garnering much attention over the last few months. His work will soon be the subject of a solo exhibition this year at Mariane Ibrahim Gallery in Chicago. 'Movement restriction means I am unable to frequent the studio to paint as often as I would have loved to,' says Boafo from Vienna. 'This has led to me creating a spot at home to ensure I can continue to enjoy my passion for painting. The quarantine has actually helped to revive my love for surfing the Internet where there are no restrictions. It's, therefore, my major source of inspiration these days.'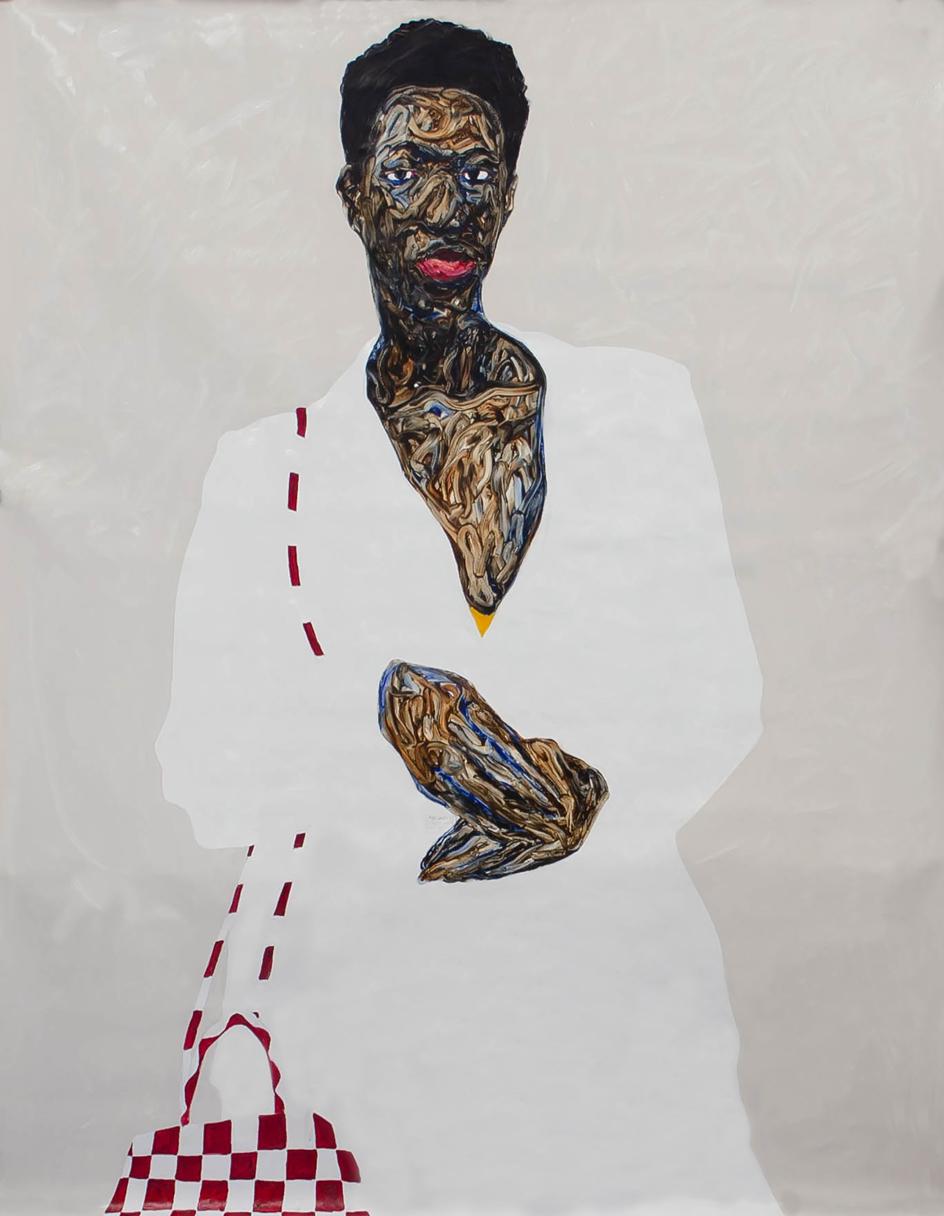 Thenjiwe Niki Nkosi
The architecturally rendered figures of gymnasts in South African artist Thenjiwe Niki Nkosi's paintings don leotards in subtle hues of pink, yellow and blue. They move against the mirror and each other, warming up before proceeding with their exercises. These works were the subjects of the artist's first solo exhibition 'Gymnasium' (March 26-April 30) at Stevenson gallery's Johannesburg space. Due to open on the night of lockdown, the gallery quickly needed to transfer the show online, with a live opening held on Instagram and even a toast on Zoom. The gymnasium in Nkosi's work has a certain semblance to what the world is currently experiencing. It serves as its own ideological universe where the gymnasts themselves continually try, fail, fall, succeed, and then try again. While used to working in isolation, Nkosi says that against the backdrop of Covid-19 she feels her works have a new purpose. 'I want my work to have a visually calming effect even if the content of the work is about disrupting the status quo,' she says. 'I like the thought that it could be subversive in this way. That there is this aesthetic moment of calm for the eye but potentially a moment of conceptual disruption in the subconscious.'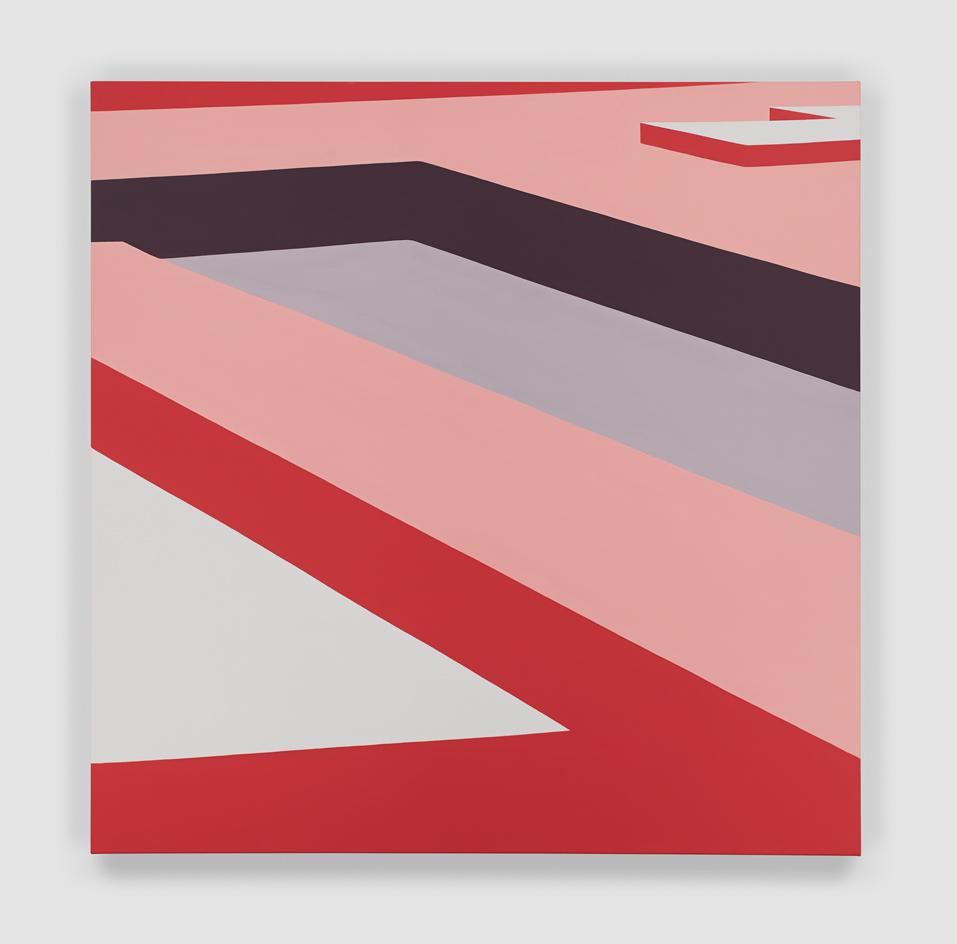 Zohra Opoku
Coronavirus took hold of the world while Ghanaian-German artist Zohra Opoku had entered Nigerian-American painter Kehinde Wiley's first Black Rock residency program in Dakar, Senegal. Officially working there until 4 May, Opoku doesn't know how long the lockdown will last in Senegal. 'I always remind myself of how grateful I am to have this studio here,' she said. The measures in some ways are similar to the isolation Opoku had to go through in Europe last year as she underwent treatment for breast cancer. Her practice has until now focused largely on textiles and traditional Ghanaian dress codes as a way to explore themes of identity, history, and present-day Ghanaian culture. 'I am using this additional time and space to create a new body of work about my healing journey,' she says. 'I want to transform what were terrifying moments into moments of peace.'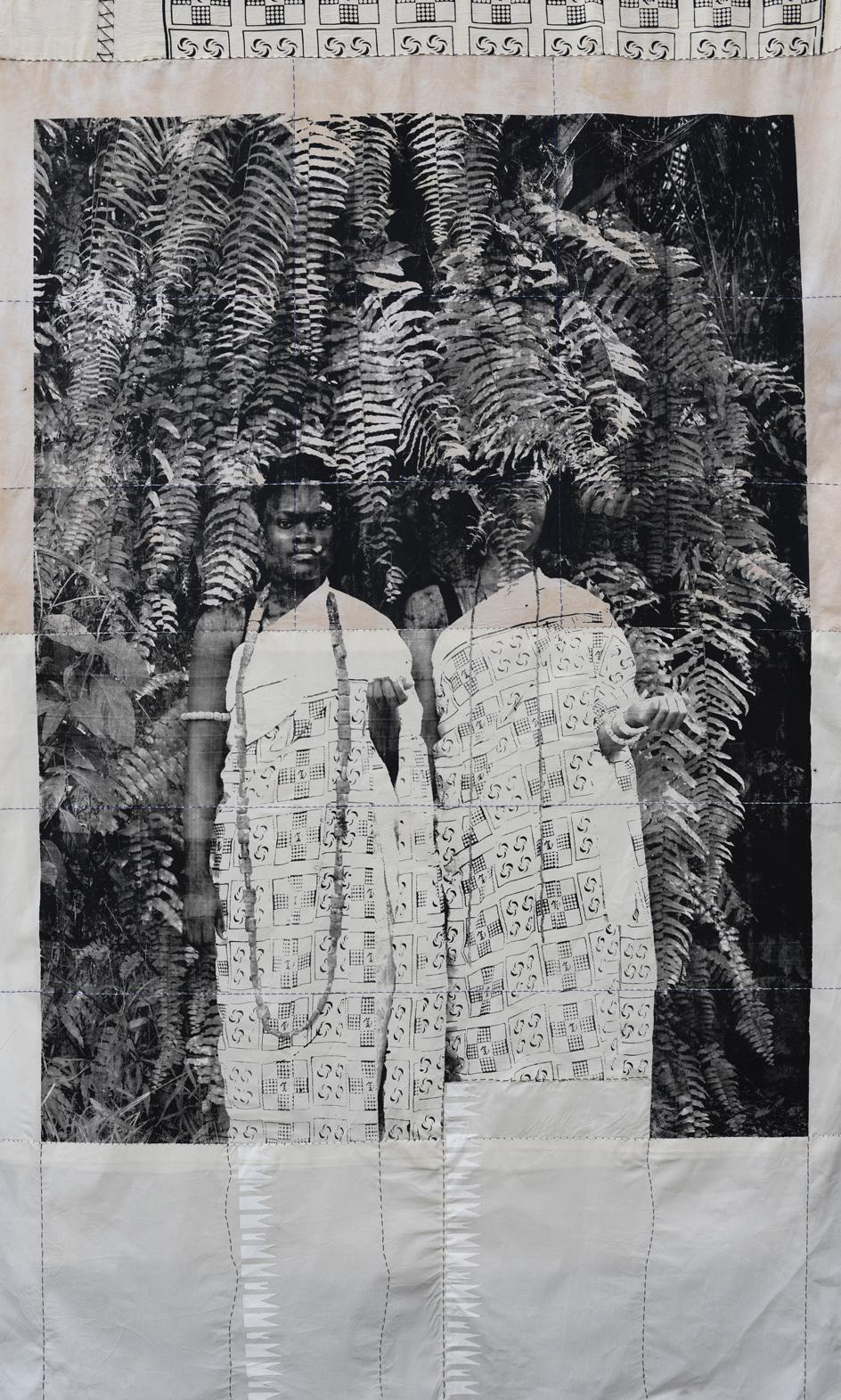 Zohra Opoku, Debie, 2017. Courtesy Mariane Ibrahim Gallery
Tariku Shiferaw
The work of New York-based artist Tariku Shiferaw of Ethiopian origin is dense with layered materials – spray paint atop plastic or wood and then painted in acrylic – creating what he calls 'marks.' The marks, in turn, explore the metaphysical ideas of painting as well as our own societal structures. 'It's been my saving grace to go to the studio to make my art,' said Shiferaw. 'My work hasn't changed due to the restrictions but I am working more and exploring more. I am focusing on the formal aspects of my art – the painterly elements of each piece. In society, there is also a way of leaving a mark in history and in the world.' Certainly, these 'marks' by Shiferaw will be symbolic of the particular moment that the Covid-19 pandemic has created.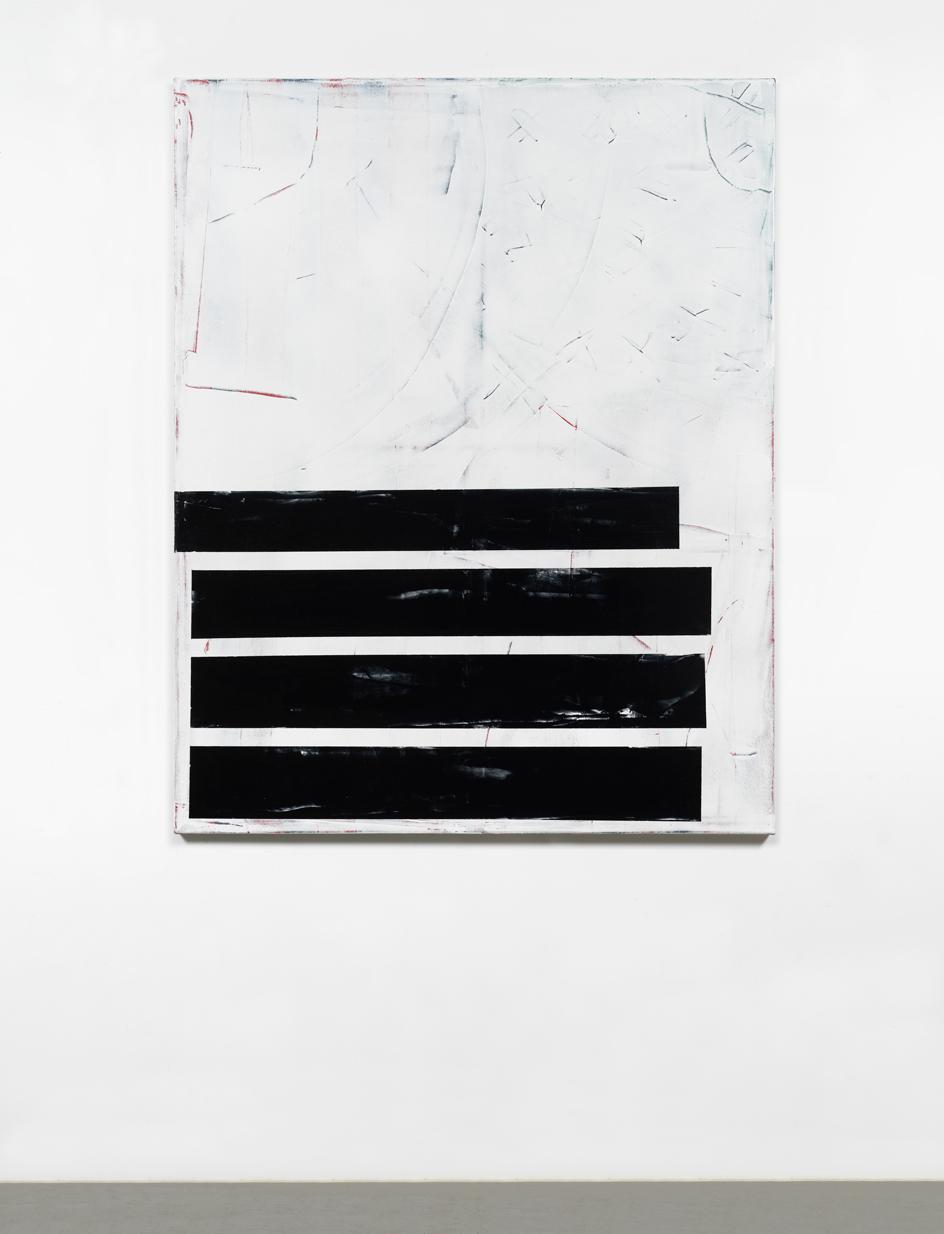 Joana Choumali
Ivory Coast-based Joana Choumali's intricately embroidered photographs of everyday scenes in her hometown of Abidjan provide a dose of respite. The artist, currently working under lockdown in Abidjan, is now continuing her series Alba'hian, which in Agni language, spoken by the Akan tribe in Ivory Coast, means the first light of the day, the dawn. The series captures her early morning experiences in which she walks for long stretches of time, observing the landscape, people, buildings, and everyday life surrounding her during the early moments of the day. While Choumali continues the series, she admits that the experience of being locked in is allowing her to explore her work from a new philosophical perspective. 'I deal with the lockdown by meditating and I don't try to search for answers,' she explains. The artist has chosen, she says, to ban fear. 'I have accepted the situation and my art greatly helps me. I am learning to value what I used to take for granted. Yesterday, I went for a morning walk in my street for the first time in three weeks. I saw that so many flowers had bloomed in front of my door. It was beautiful.'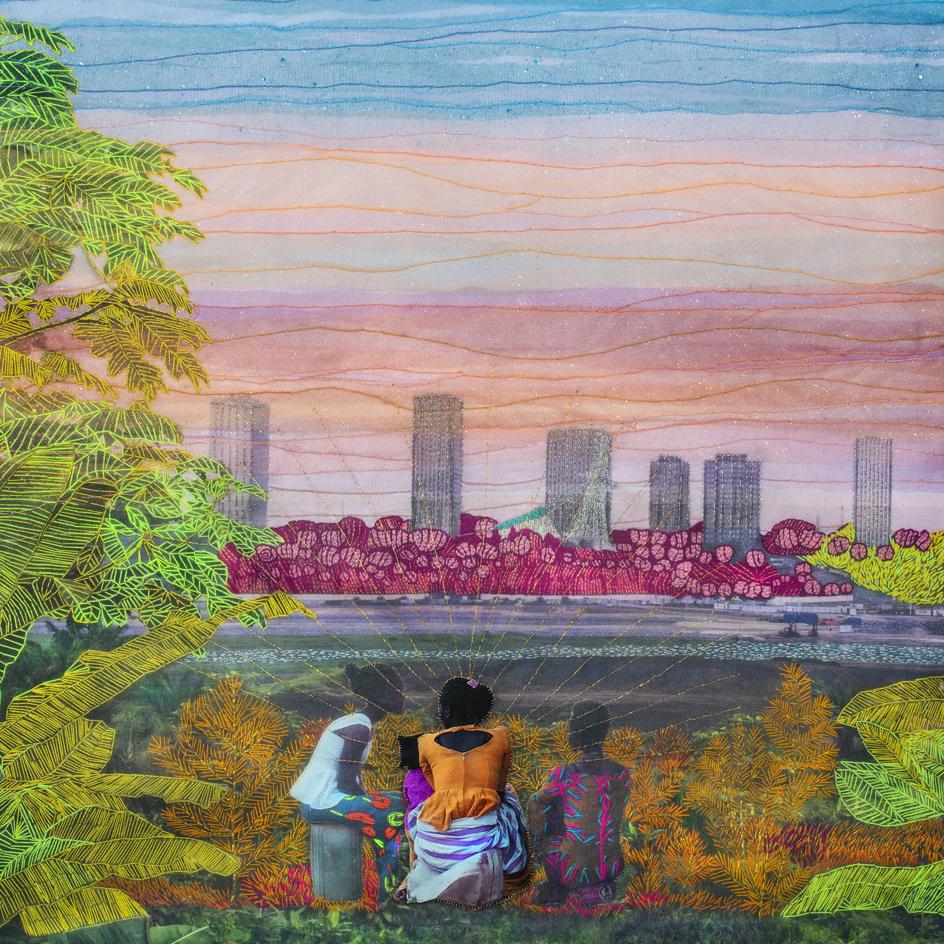 Joana Choumali, As The Wind Whispers, Albahian ©Joana Choumali 2019