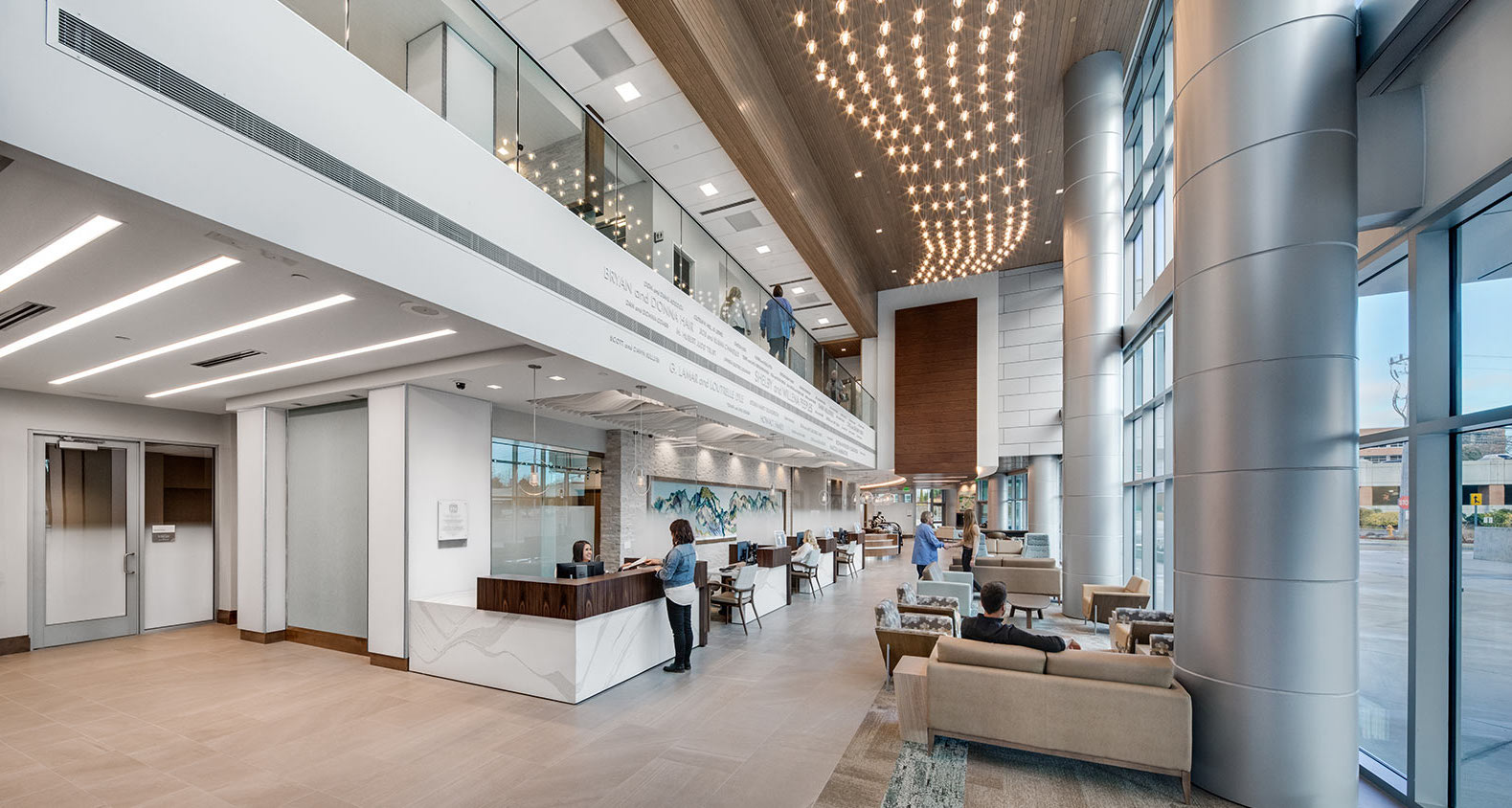 01 Apr

ESa Architects Transform the Patient Experience Through Design

The sleek freestanding, four-story building serves as a gateway to the existing medical campus at Hamilton Medical Center in Dalton. The new structure was designed to help promote future-based healthcare services through its modern, clean design. Complete with a medical oncology clinic, the new 60,000 sq ft facility consolidates radiation oncology, outpatient infusion and breast, and diagnostic imaging services, which were previously spread throughout the campus, to encourage integrated physician collaboration and improved patient access.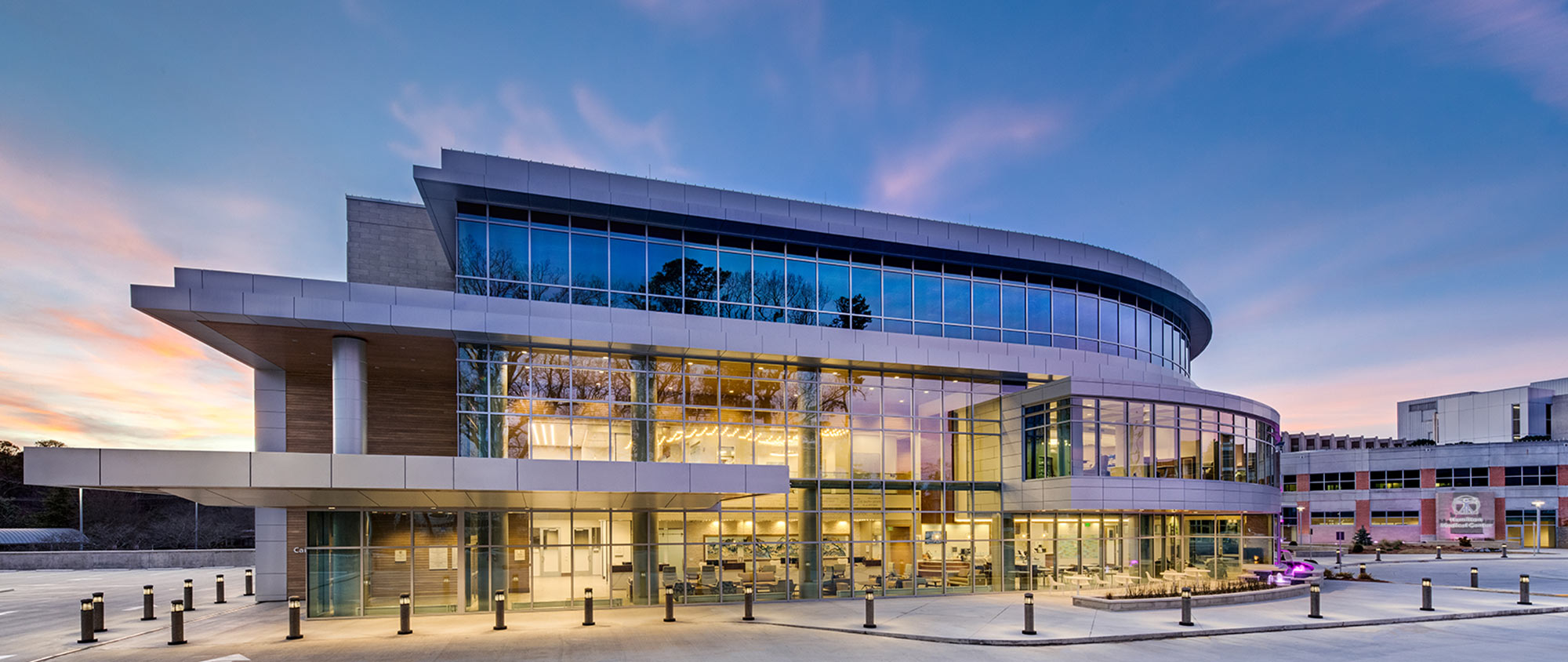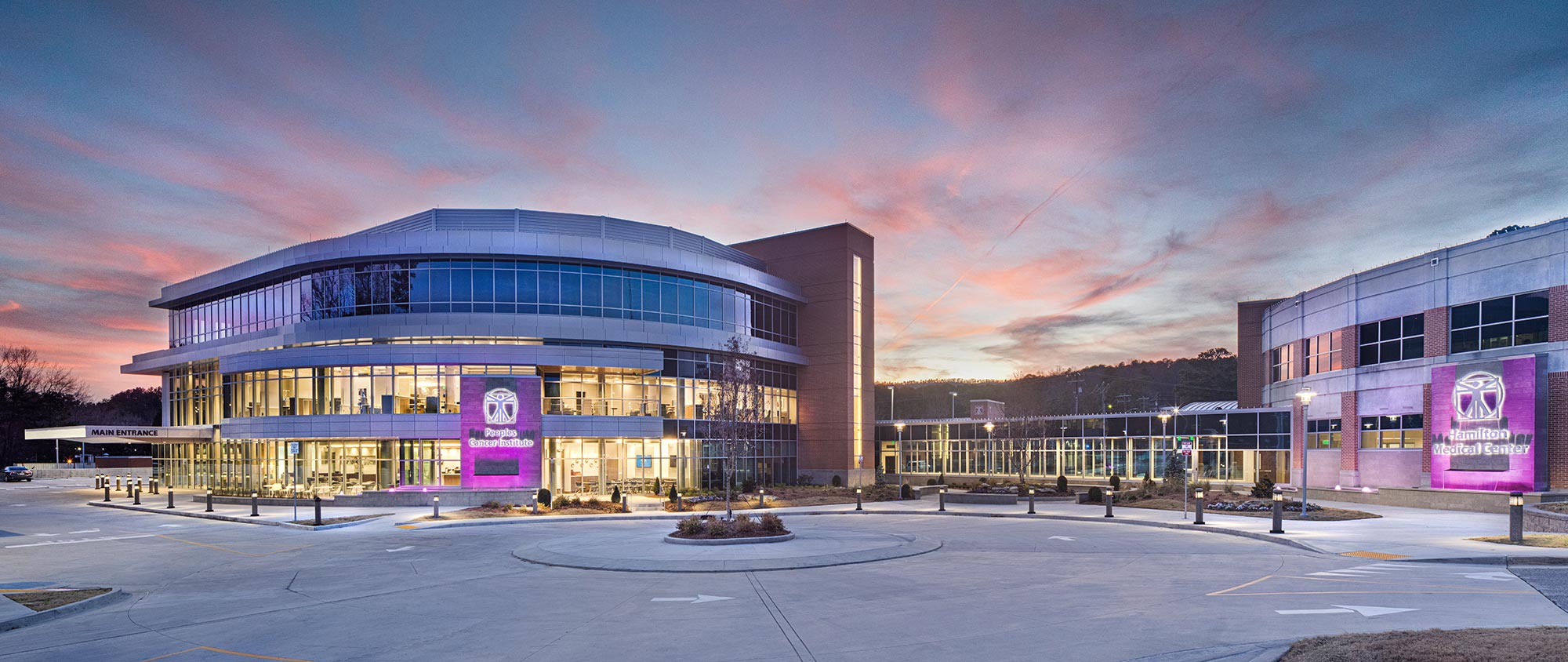 The design team, including Nashville-based ESa architects, took inspiration from hospitality design to create an environment that inspires healing. As a result, the interior architecture of this state-of-the-art cancer institute is designed to intuitively lead the patient through the space. Access to daylight and outside views, as well as the use of familiar materials and textures in modern yet timeless ways, heavily influences the design to encourage feelings of peace and comfort for patients and families. Warm wood accents are used throughout to anchor desks or create portals to patient areas as well as stacked stone to add depth and interest to high-profile areas.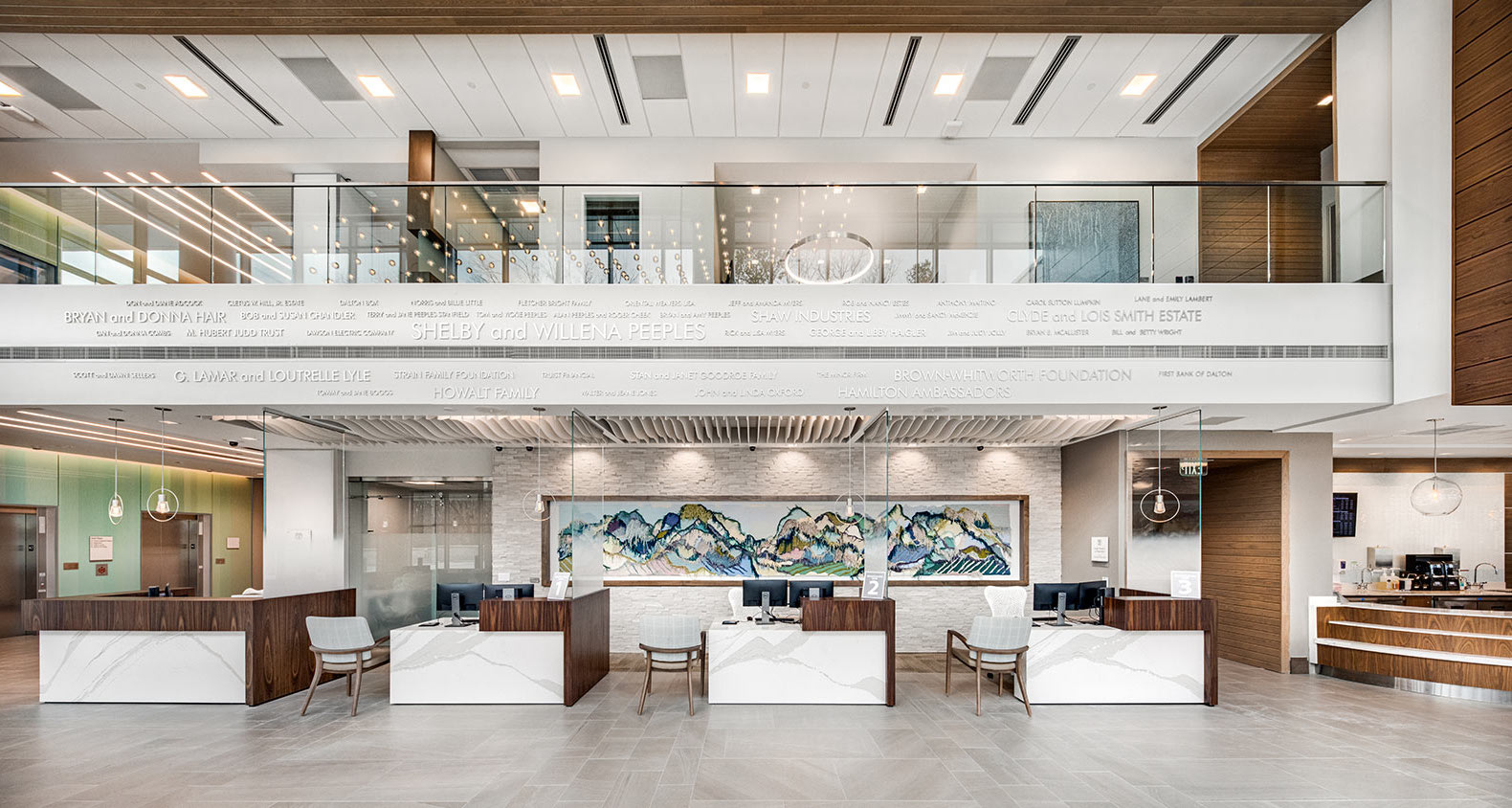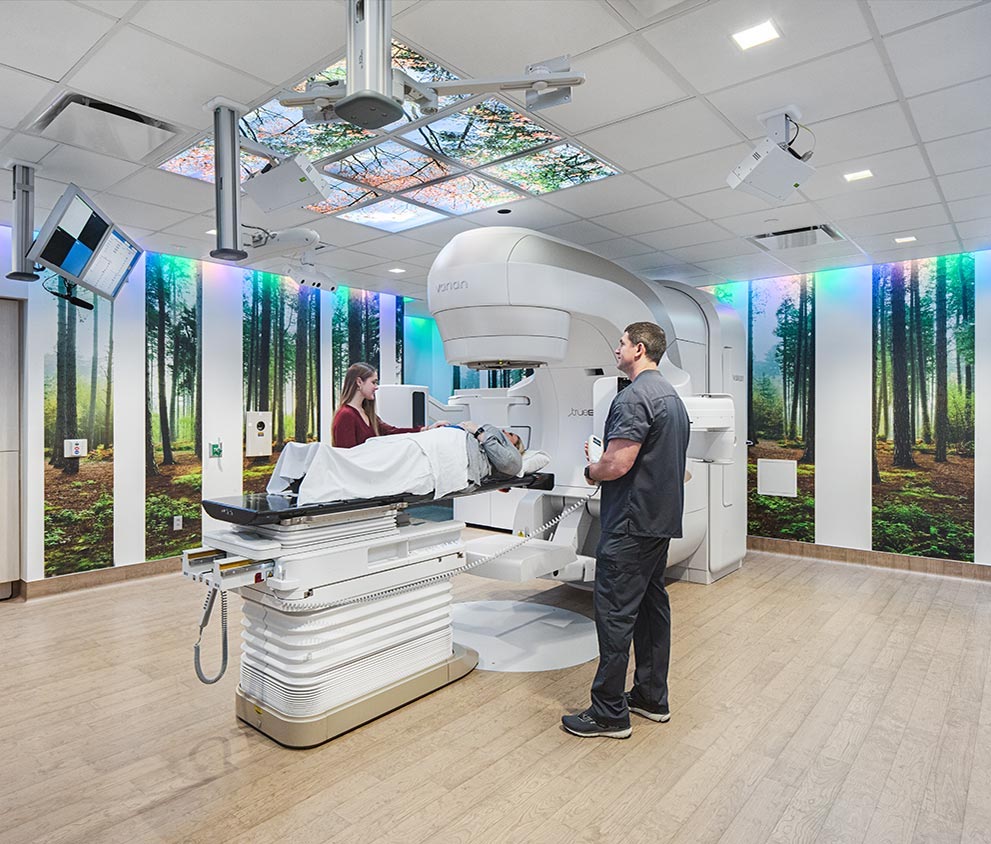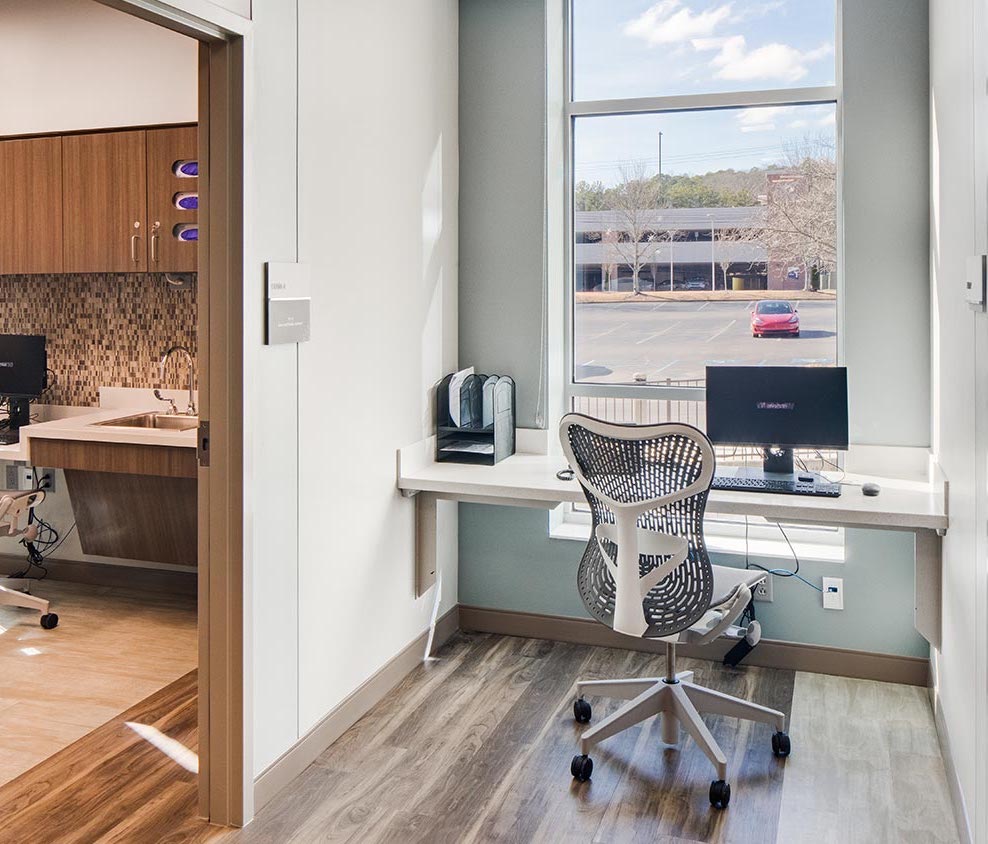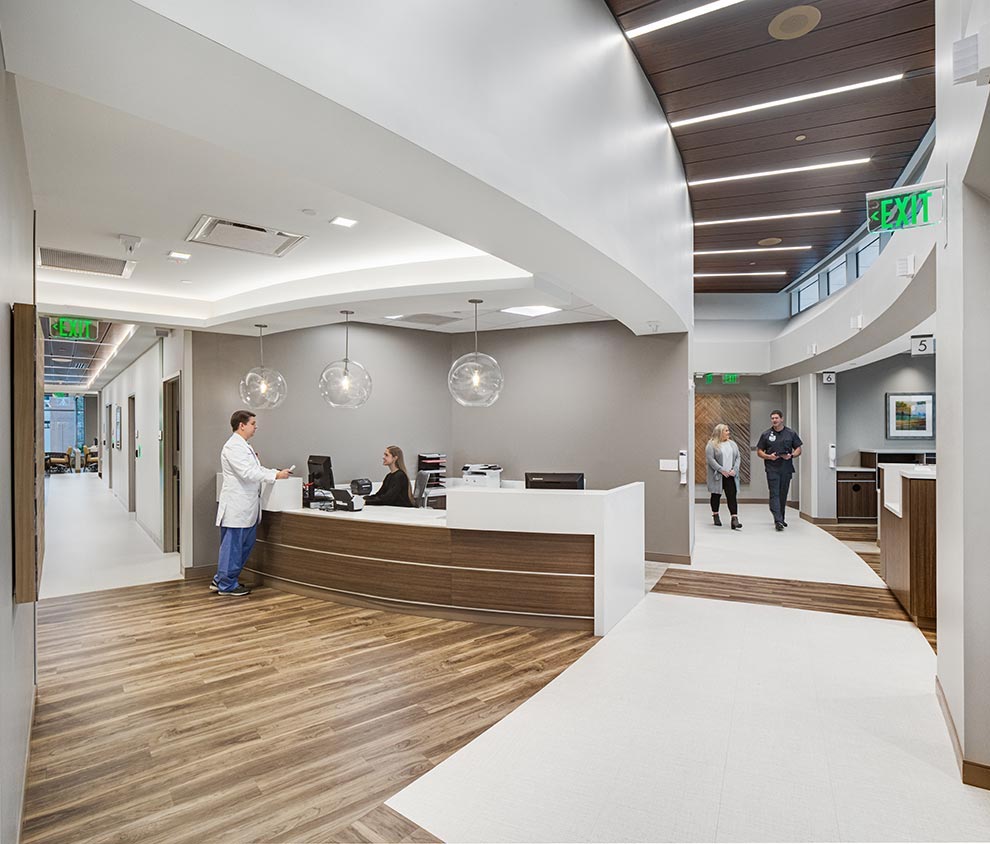 A family area with a fireplace, bistro, reflection room, rooftop terrace, public plaza/garden space, exterior water feature and a private boutique for patients to try on donated wigs all contribute to the soothing atmosphere. To address site constraints and sharp grades, the building, and the integrated elevated parking structure are recessed in the steeply sloped site. An on-grade connector to the existing hospital allows for ease of patient access and staff integration.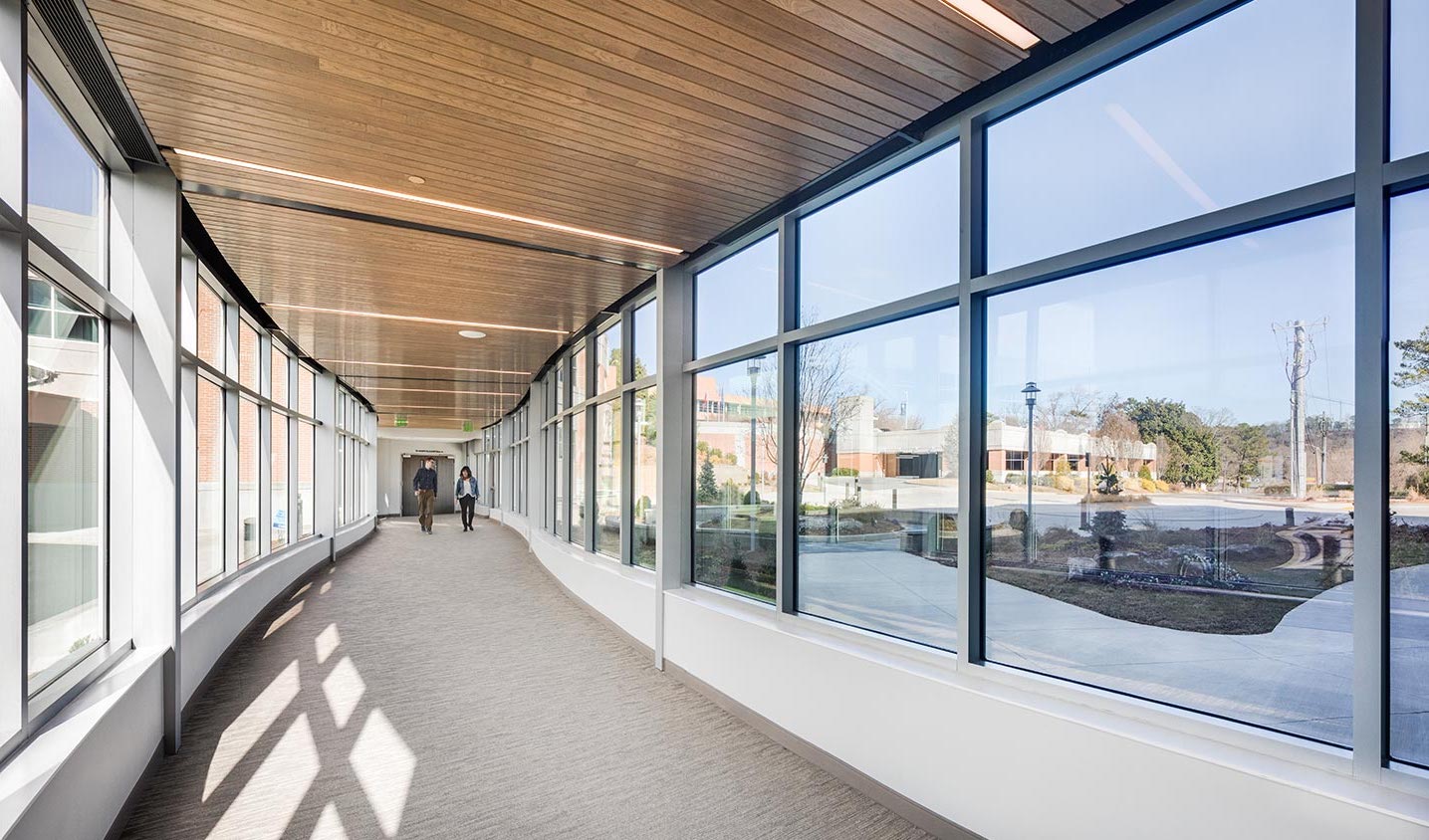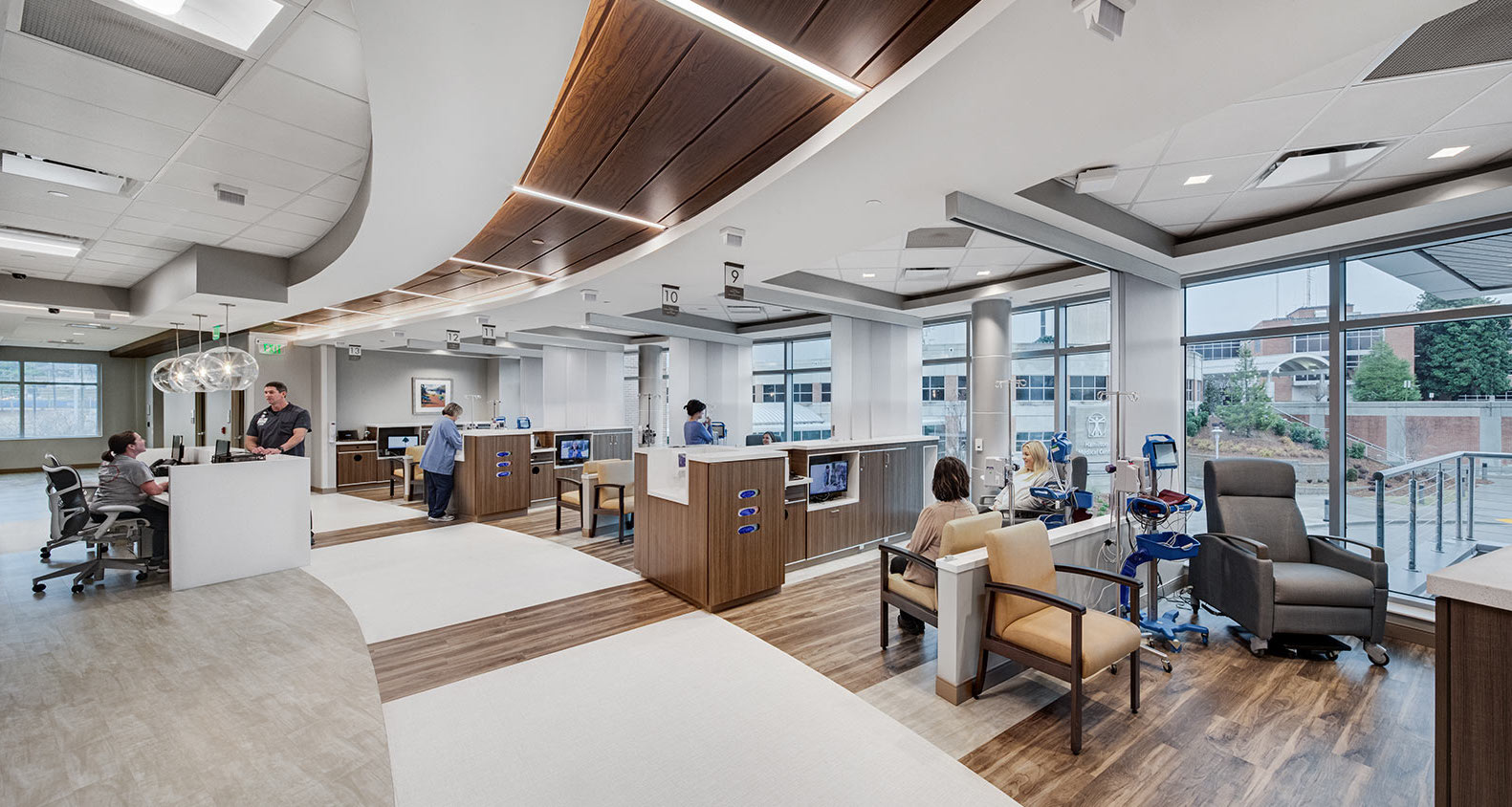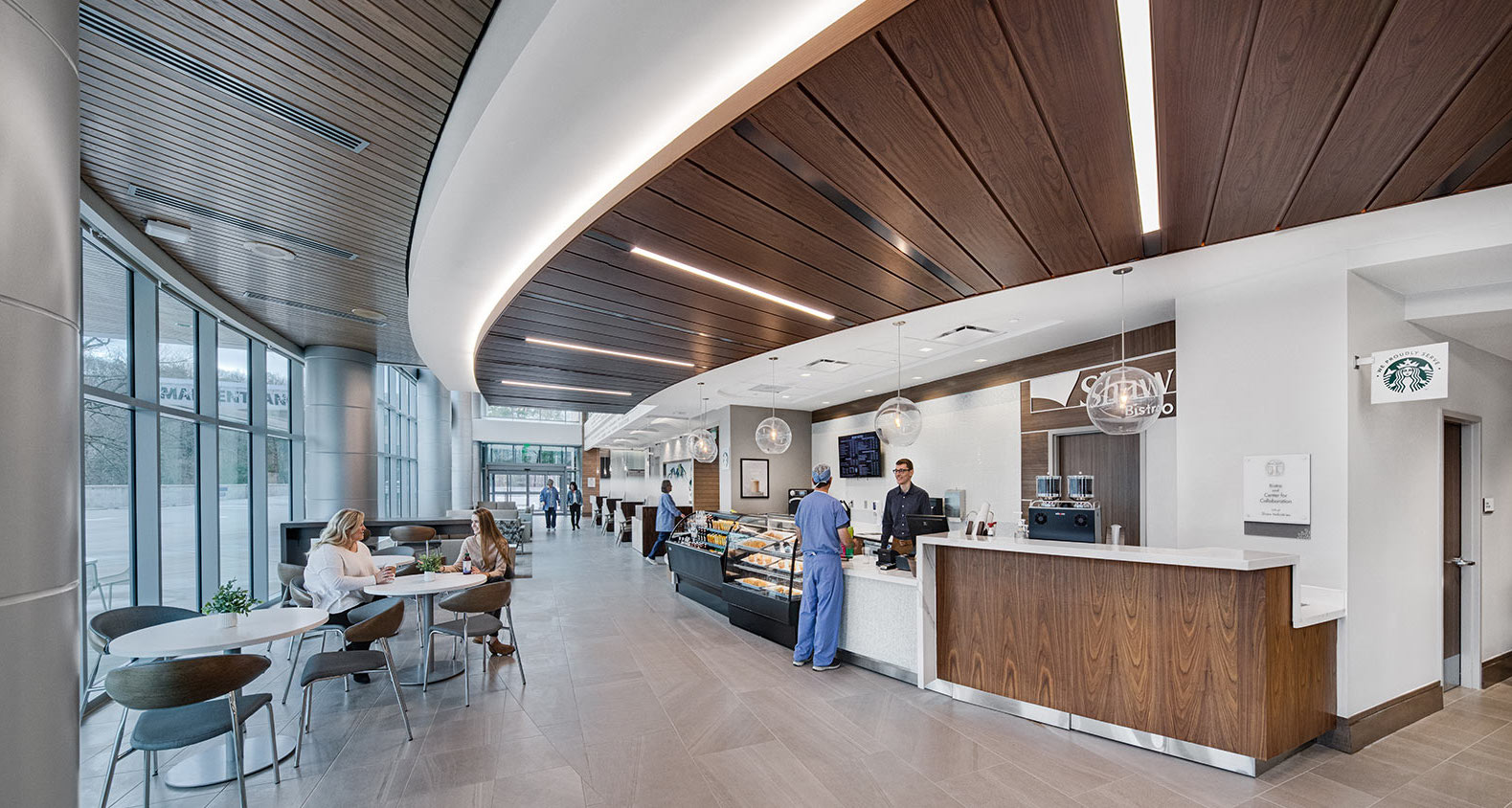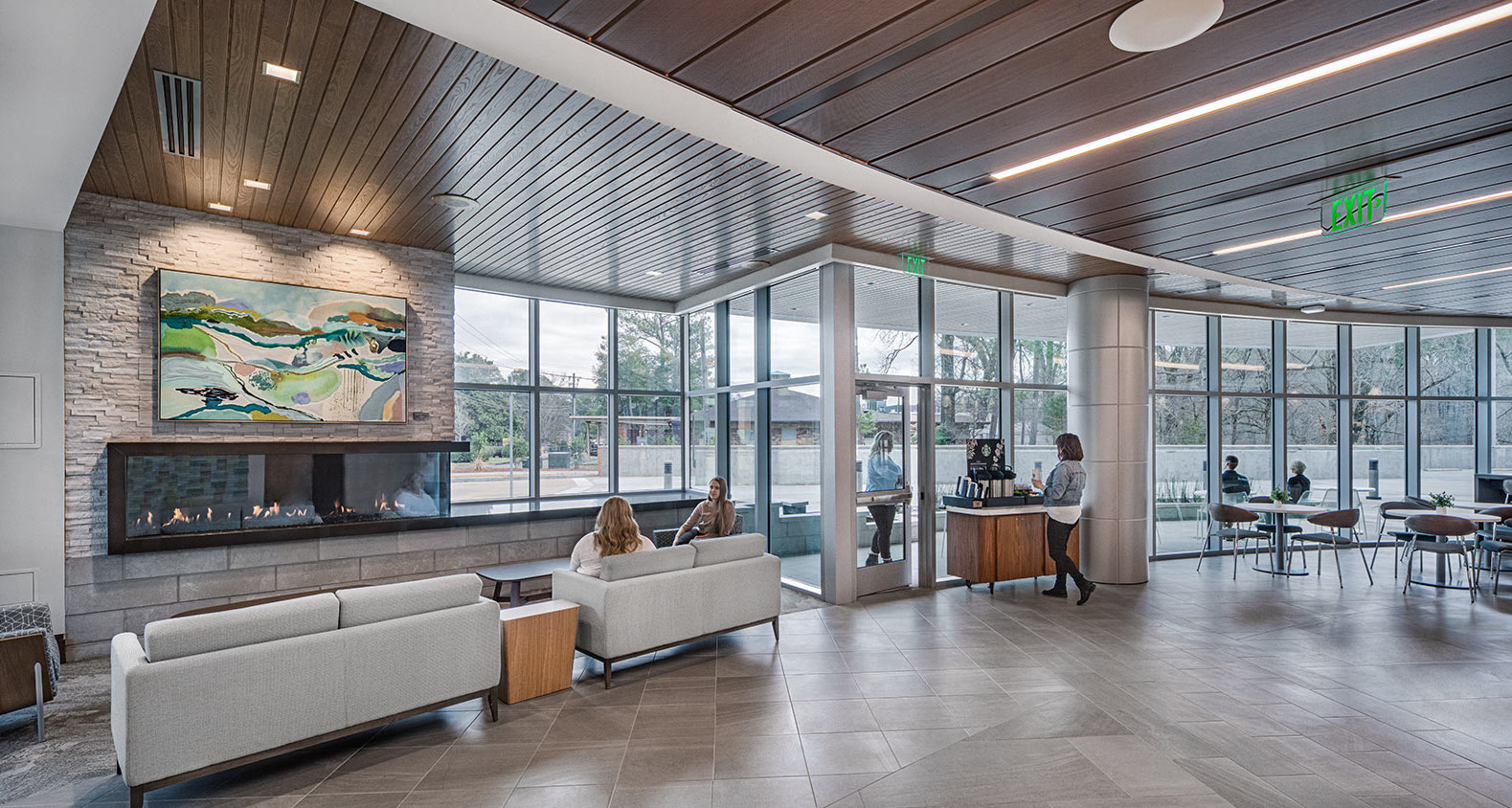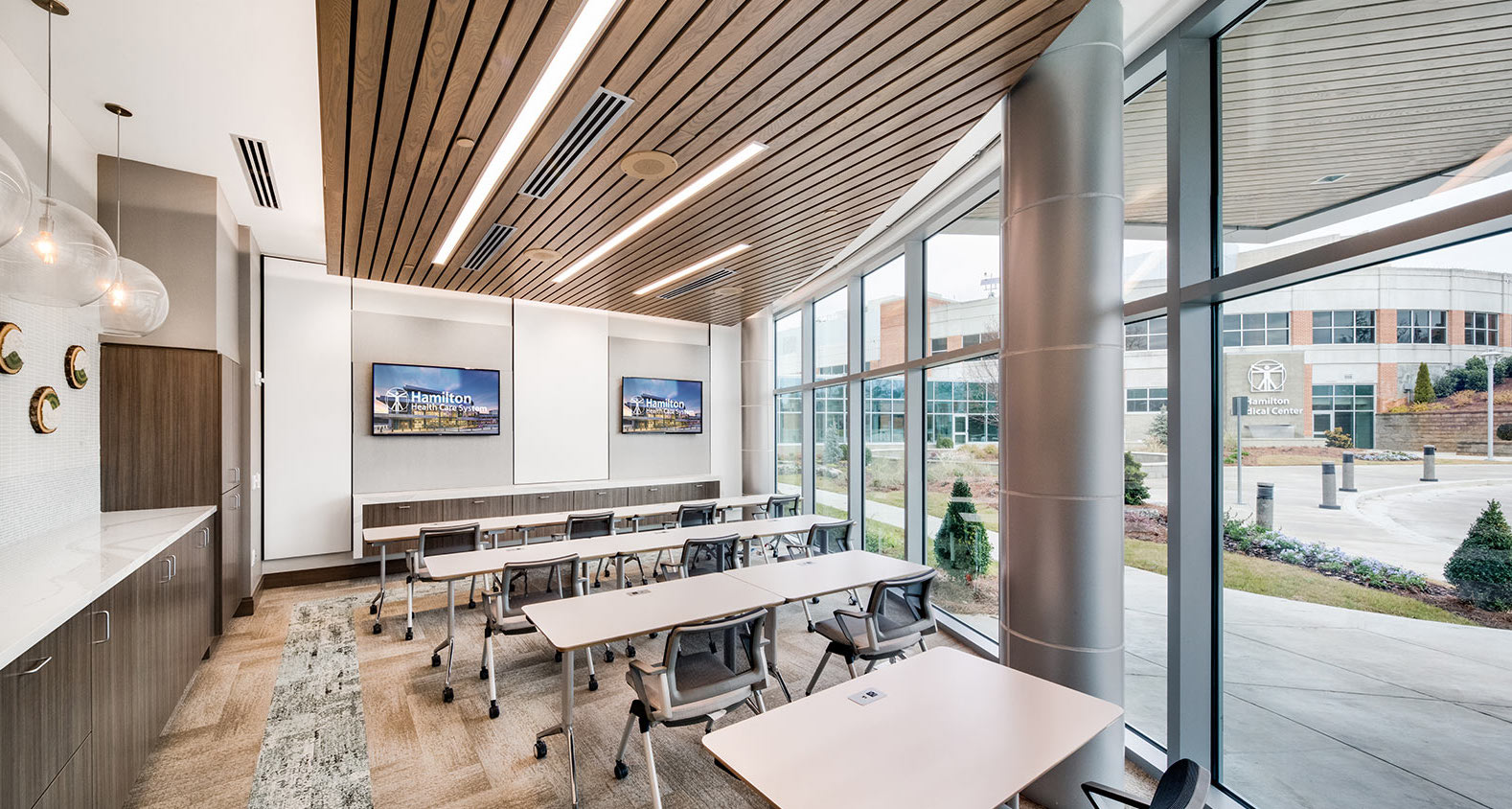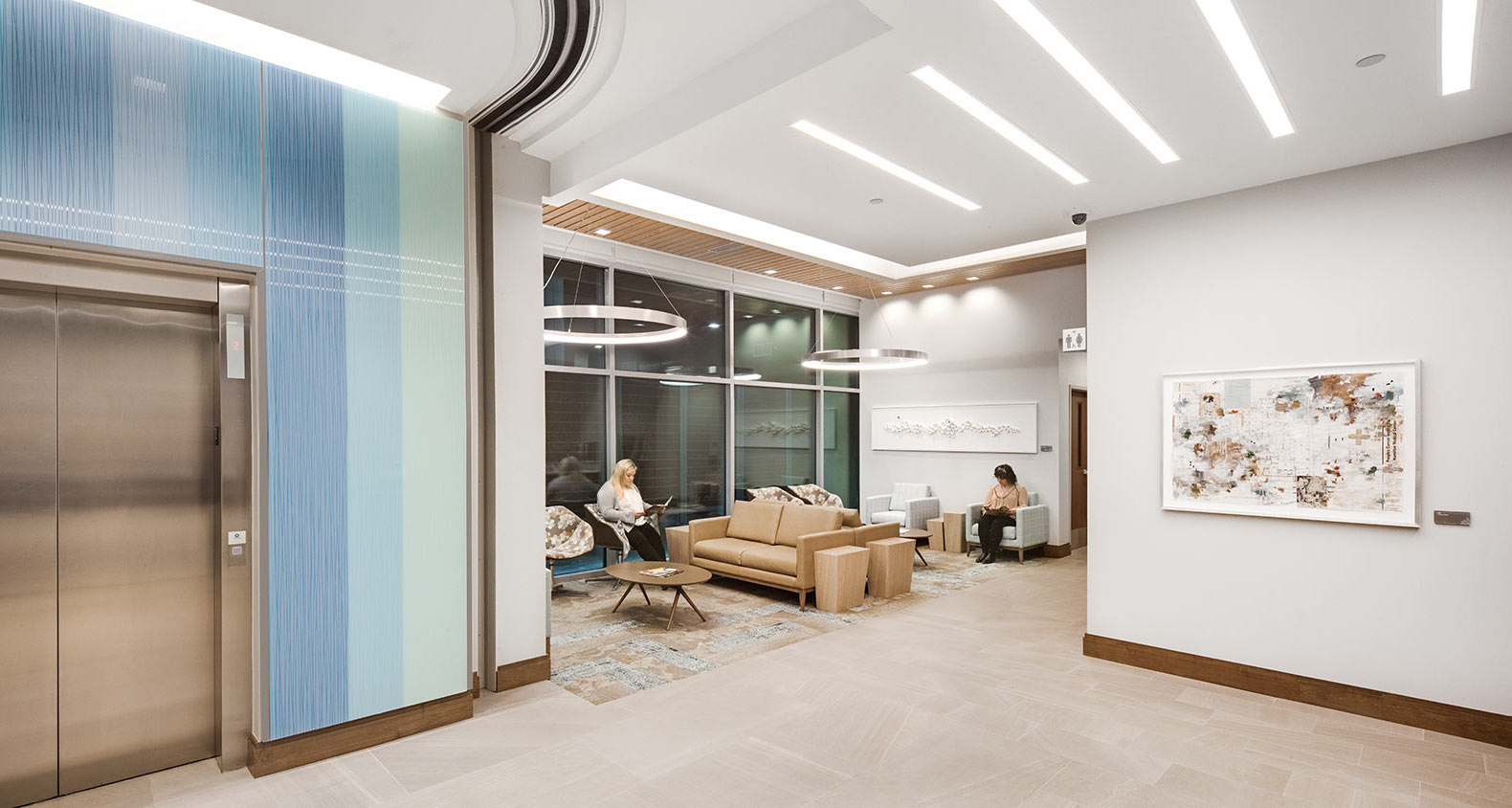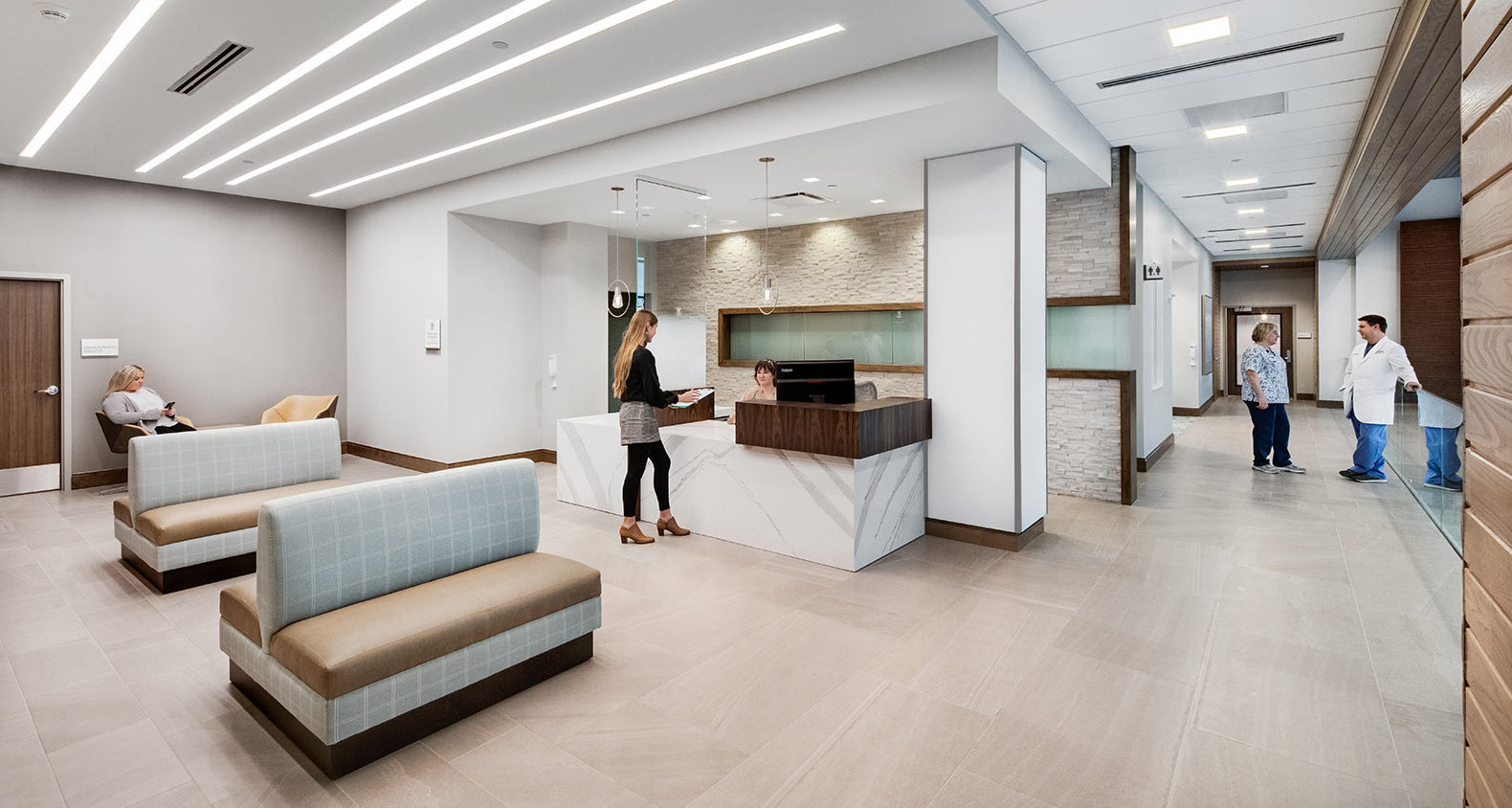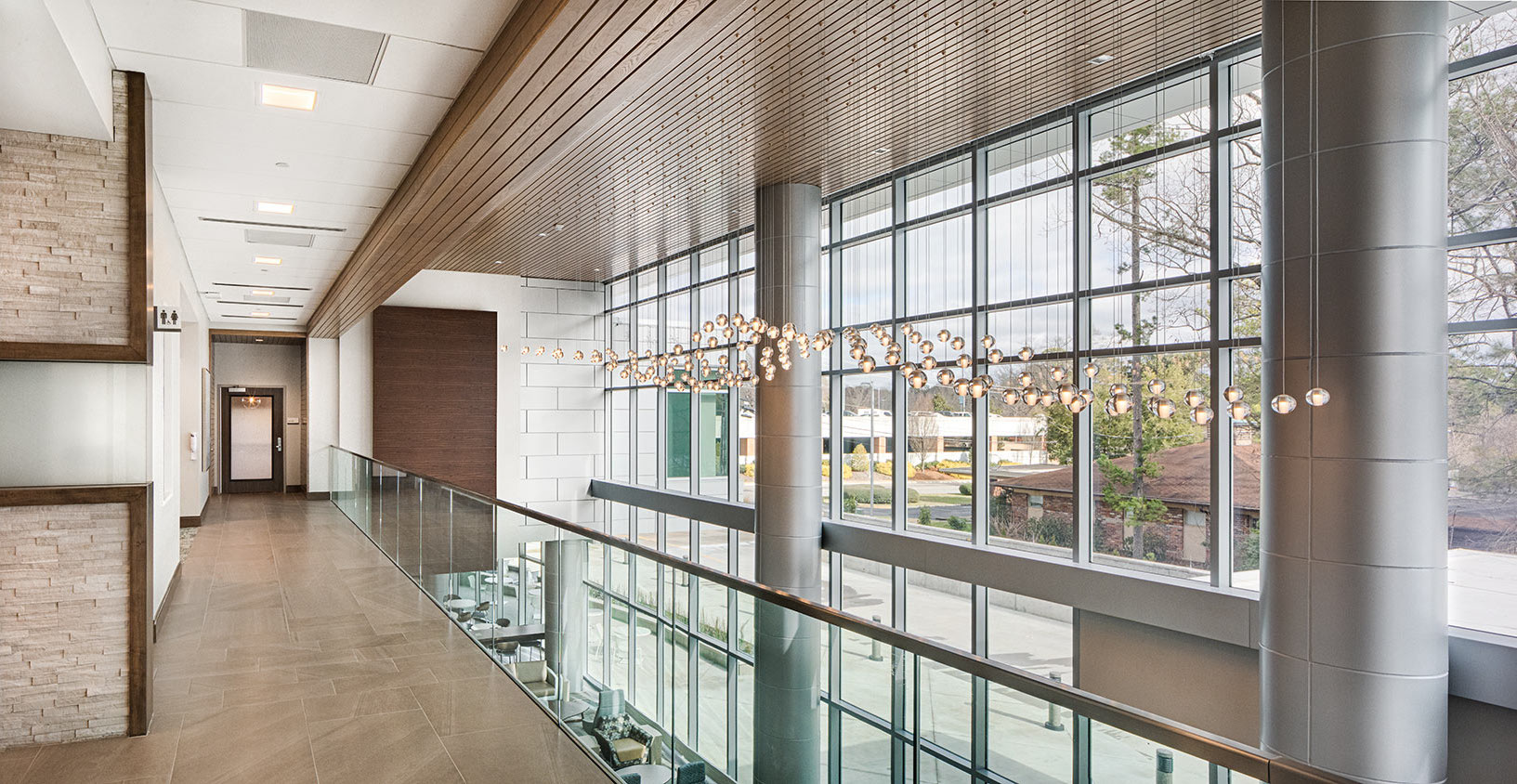 CREDITS: 
Project: Peeples Cancer Institute at Hamilton Medical Center
Architect:
Location: Dalton, GA, USA