03 Aug

Just for the Guys: Key Elements of Masculine Interior Design

The clichéd masculine room is usually either a dark, messy man cave with sports posters and an ancient, ripped-up leather couch; or a stale, minimalist and ultramodern space with chrome fixtures and bare windows that speaks more 'gallery' than actual living quarters. It's time to break out of those tired notions and embrace the sophistication and versatility that intrinsically masculine design elements can offer to any space. A well-designed masculine room can be classy, strong, understated and warm, while effectively conveying the personality of its occupant.

Shape and weight are two of the key factors in determining whether an item looks masculine or feminine. While lightweight, curvy and delicate objects look naturally feminine, heavier, sturdier-looking objects with straight lines and square corners exude a more masculine appearance. An easy rule of thumb to create a room that is masculine in nature is to use furniture, upholstery, and patterns that feature geometric shapes and straight edges. To add variety, hard items, such as a rectangular wooden cocktail table, and soft items, like a padded armchair with a boxy silhouette, can be combined.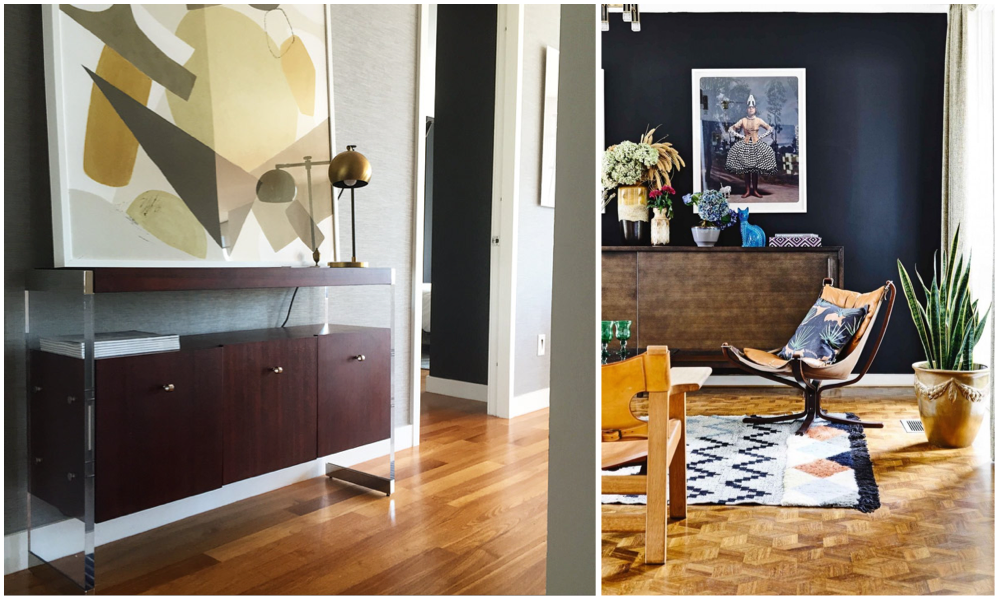 Pastels and light, shimmery colors are unsurprisingly feminine, so opt for dark, saturated colors for a dramatic, undeniably masculine feel or neutrals to avoid giving in to gender-specific hues. Just as heavy, square pieces of furniture, these tones feel strong and substantial. Black and red are among the obvious choices, but dark greens, grays, browns and metallics also give a masculine impression. Conversely, using shades of white, beige and blue can stop the room from being oppressively dark, while upholding a strong male essence.
material
My favorite choices include leather, metal, dark wood and glass, all of which can look extremely masculine, especially when used in combination with other masculine design elements. However, one mustn't underestimate the awesome impact a carefully chosen window treatment or upholstery can have on the overall look of the space. After all, a room completely devoid of fabric can seem hard and unfriendly. If you choose bamboo shades for the windows instead of drapes, balance them with an inviting carpet or an attractive area rug. Warm up a boxy leather sofa with throw pillows upholstered in tweed, wool or another fabric associated with menswear.
Stick to the Essentials
Feminine spaces are often characterized by loads of accessories, fixtures and other details that really enrich the space. Masculine spaces, however, should be much lighter on these, focusing instead on the larger elements like furniture and wall color. Manly spaces are often accessorized sparingly and symmetrically (asymmetry, like curvy lines, tends to look feminine). In a bedroom, you'll usually find a small table on each side of the bed and matching lamps on them; or that the accessories on a media console will never out stage the large, substantial shelf they rest on. In a kitchen, you might find the door.
bring on the accessories
Every space, regardless of size and – if we may call it – gender, needs a dose of accessories to pull the look together and help tell its visual story. Here are some handpicked accessories that are both dramatic and substantial, adding to the masculine character of the project without over doing it.
the badass comfy chair
Bold, empowering and flat-out special, a lot of men find immense pleasure in claiming their own, exclusive spot in the living area where one's leisure can be unlimitedly exercised (A.K.A. vegge out to the max). It needn't be limited to just one chair, but particular seating other than the couch (space- permitting) is an excellent way to add warmth and coziness to an otherwise stale space.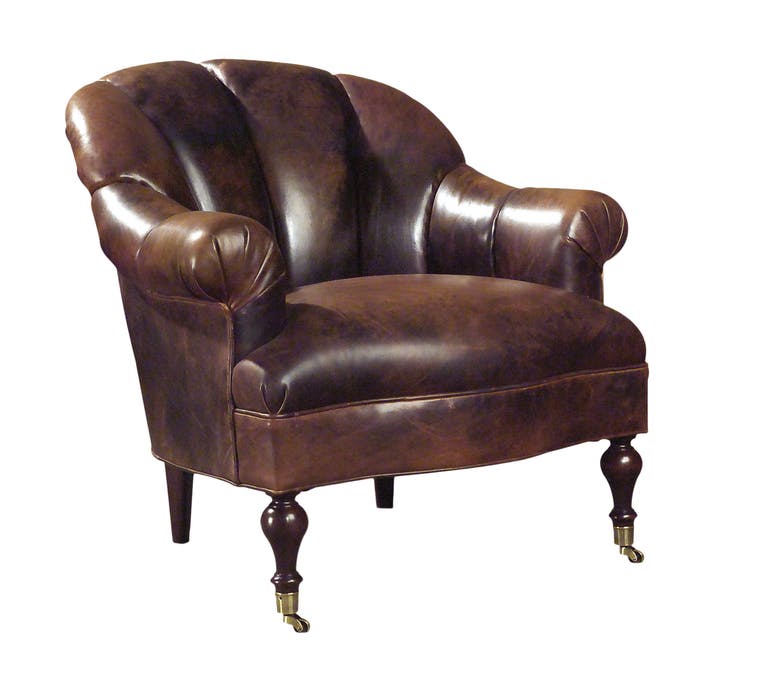 shimmer is not just for the ladies
Reflective surfaces and shimmering textiles aren't exclusively feminine concepts. Shown here are some examples of how shape, weight, and color can help shift the scale in favor of a more masculine aesthetic, without compromising style and the glamorous feel always attributed to metallics.
the sofa
For most men, it's the center of the room; to some, the center of the home- universe. The couch is the quintessential piece in the recreation area and it's usually one of the first things that males add to the shopping list when they plan their new living space. It actually makes perfect sense: it anchors a room, it can be a substantial element in the budget and it adds a great deal to the general tone. While most consider durability and construction to be the foremost criteria, it must also add to the aesthetics of the space and the visual story carried with all its other elements. Whether it's a modern sectional, a rugged leather mastodon or a more classic settee, there is a wide array of intrinsically masculine options in the market. Pictured here is one of our faves: a tweedy gray piece of tailored simplicity, with exaggerated flange that outlines streamlined design. There's an impromptu feel implied in the intentional seat cushion overhang, and its boxy design discards any sign of femininity.