17 Apr

Editor's Faves: Elizabeth's Gone Raw in DC Delivers An Unforgettable Culinary Experience

The last couple of years have been really dramatic for raw food diets, as raw cuisine has started to make its huge mark in the fine dining panorama. Some of the best US raw food eateries are in uber-trending cities, such as Los Angeles, New York, Chicago and DC, where chefs are really setting a high bar with uncooked innovations. One of the best-rated raw food eateries is Elizabeth's Gone Raw – a branch out of Elizabeth on L Street, one of the most stylish event venues in Washington DC's downtown core.
RECOMMENDED: Some Like it Raw: Raw Food Diets are The Considered the New Edible Fountain of Youth
The venue opened in 2009 as an expression and experiment by its founder and owner, Elizabeth Petty, after being introduced to vegan and raw foods as part of her treatment for cancer. With it, she attests to have gained access to a new lifestyle full of health, vitality, and peace of mind. She then decided to apply her expertise and reputation in the food industry to share her newfound passion. This ultra-exclusive eatery makes for a highly unique experience and it presents its guests with pretty simple rules: a $75, five-course prix fixe (with an optional $30 organic and biodynamic wine pairing) containing no dairy, gluten, soy, meat, fish, processed sugar, or caffeine. Despite the omissions, the owner is being actually pretty flexible; her own eating habits also involve refraining from wine and fruit.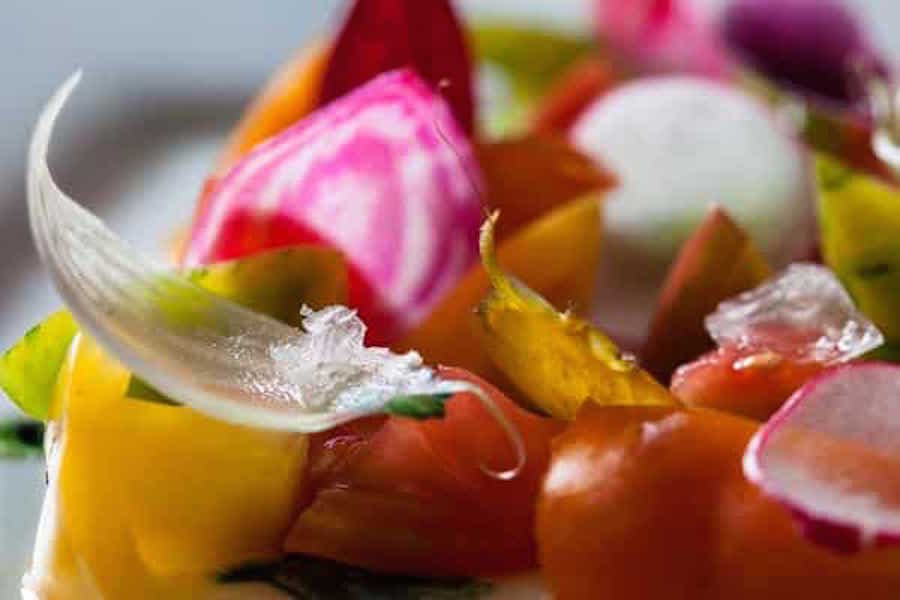 This article was originally published in the Summer 2014 Issue of VETTA Magazine.