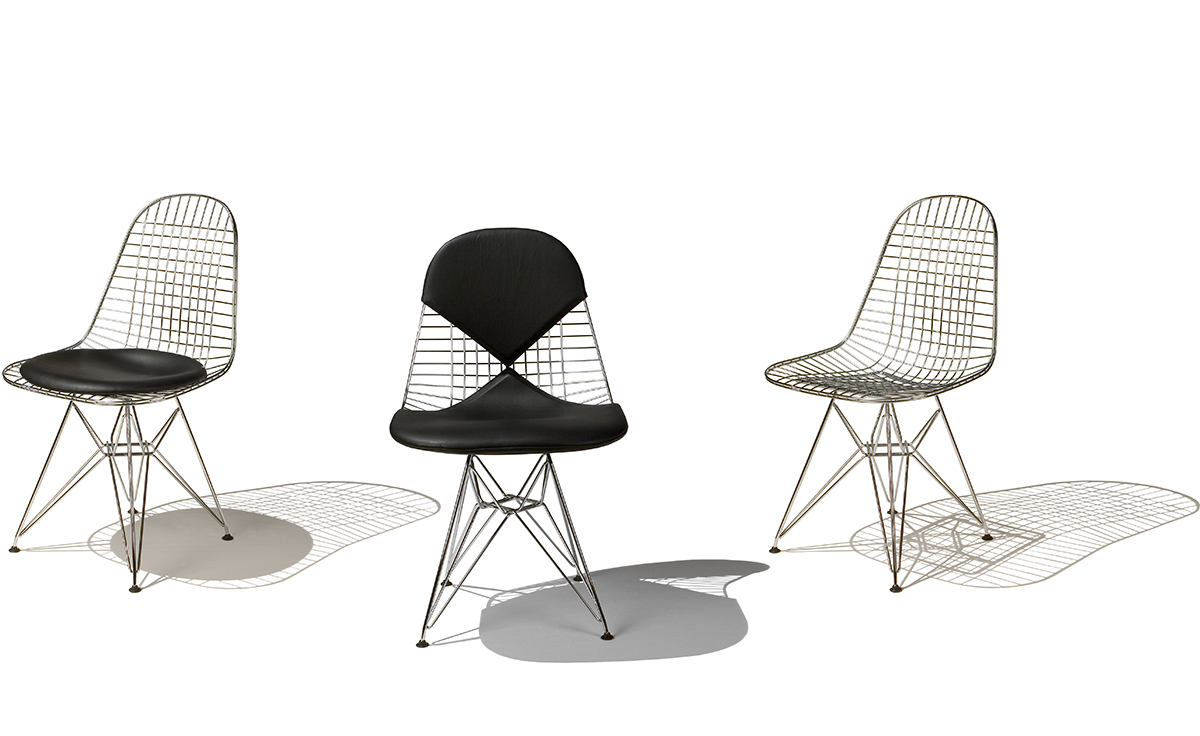 02 Dec

Editor Picks: Wired Wonders

*IDF is reader-supported. When you buy through links on our site, we may earn an affiliate commission.


The wire art trend seems to have begun back in the 1920s. Yet today, it still presents a contemporary feel to any space. Here IDF selected some of their favorite wire-inspired designs for your home or office.
This wired lamp brings the traditional garage lamp to your living room space. Made using thick, high-quality wire, improved angles, and more of a long-lasting appearance along with 24k gold and chrome plating, it can add true personality to your space.
This versatile wire basket is an ode to the 90-year-old practices of Swedish farmers and fishermen. With a 35 liter capacity, it becomes better with age, never rusting or losing its luster. We know you will love the limitless potential of this piece.
The adaptability of wire furniture is featured in this 24″ Ottoman Table. Indoor or Outdoor, as a side table or an ottoman with the cushion of your choice, IDF is sure you will have the perfect place for this piece.
This lightweight, 3 seater sofa is a piece that can adjust with you, your space, and changing times. With its sleek, colorful, and contemporary design you can create an inviting and interesting space in your home or office.
The Bunny lounge chair as an array of potential for your space and your life. You may just want to relax, recover, or reminisce in this playful peacock blue chair that is Made in the USA.
Showcase this unique wired beauty in your living or dining area. This two-layer pendant featuring a natural-tone woven interior shell, paired with a black outer shell creates a look that's both organic and modern.
This 18″ Bend wire basket, inspired by African market baskets, gives you function and versatility. These wire accessories also maintain their strong sense of color and detail adding personality to any modern home or modern office. IDF knows you will embrace this piece.
Geometric shapes can help create balance and harmony in an interesting way to your favorite room. This Prisma Mirror is a fusion of taking wire to form these intricate shapes that can brighten your space while keeping it modern.
Charles and Ray Eames's pursuit of a one-piece seat shell is emphasized in this unique chair. Its patented design maximizes both lightness and strength and complements the Eiffel base. IDF selected this version that features a leather seat pad and will be become a singular piece in your decor.
Open, airy, and fun, the powder-coated steel Reso bench is a welcoming design to complement your outdoor decor. We know our IDF community will know the perfect place for this easily adaptable wired piece.
Rediscover retail therapy.
Find these and over 5,000 curated goodies from the desks of our editors in the IDF Shop, where design, art, wellness, and the best of your favorite lifestyle brands come together for a unique shopping experience.