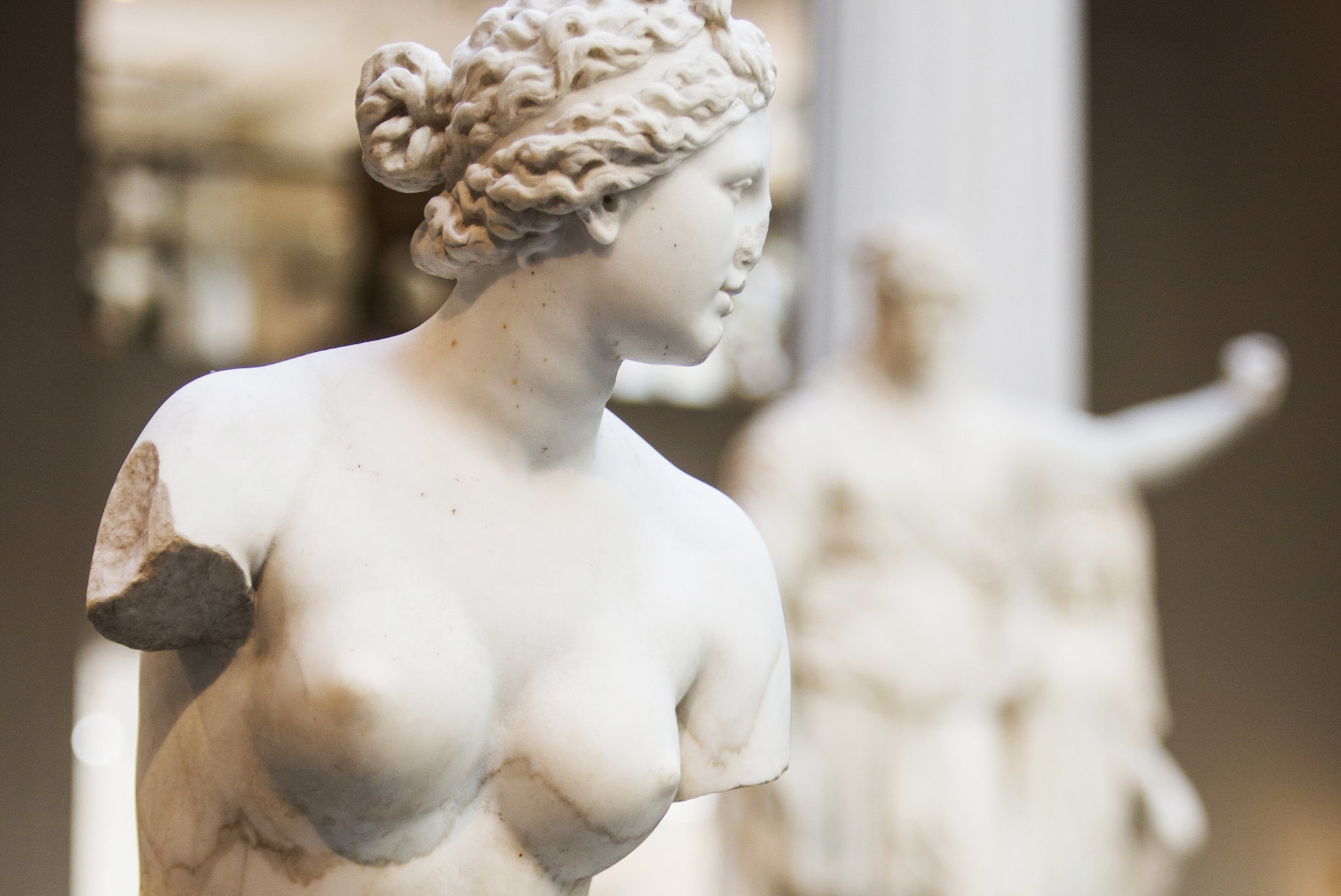 07 Dec

Editor Picks: Sculptural Beauty

*IDF is reader-supported. When you buy through links on our site, we may earn an affiliate commission.


Sculptures are an exceptional way of expressing your style and displaying art that fits your personality with your living spaces. From modern to whimsical, realist to minimalist , you can find lovely new focal points for your home decor. IDF brings you a varied selection of classical and original sculptured pieces to create your own design-forward combinations.
Our collaboration with The MET brings you this replica based on a first-century A.D. Roman cast-bronze head that is now in the Israel Museum, Jersualem. Made in bonded bronze and hand-painted is an excellent size to add just the right bit of drama to your decor.
With this sculpture in your space, instantly create an interesting focal point.  The earthy, natural texture of this sculpture recalls mid-century style with a play on negative space. Style it as a solo piece or mix it in with other pieces for a quick transformation of your home.
This replica, produced in cooperation with the Vatican Museums, features Thalia, the Muse of comedy and pastoral poetry.  Originating from a second-century Roman piece that resembles Greek models of the late fourth to early third century B.C. This will make an instant conversation piece, yet its neutral tone will allow you to be artsy without overpowering your own design in the surrounding environment.
We just love this sculpted, yet functional piece by Arteriors. Drawing inspiration from brutalist design, this living room side table has a sculptural feel, with a star-shaped top that stands out in any modern space.
Bring a well-renowned piece to your favorite space with this Edgar Degas replica. This sculpture was carefully made from a 1920 bronze in The Met collection, which itself was cast from an original figure modeled about 1878 by Degas's own hand. Degas created these figures as a private means of exploring subjects that fascinated him—dancers, bathers, racehorses—while investigating the movement of the body, as seen in this lithe figure. You will be delighted with this!
We love the versatility of this wooden sculpture by Eames. Use it as a seat, plant stand, side table, or just to admire. Crafted from solid-turned walnut with a concave top and bottom, your most difficult decision will be where to put it.
This reduced-scale reproduction of The MET's Adam was created with a combination of three-dimensional imaging and traditional sculpture techniques. The Museum's sculpture was cast in bronze about 1910 from Auguste Rodin's (French, 1840–1917) original 1880 model.  This can create a wonderful fusion of classic and modern in your home decor.
The contemporary, minimalist can still go bold with this neutral yet clever Wiggle Stool by Vitra. Although very simple in appearance, the structural form makes it stand out and the side chair is also very comfortable and durable.
One of the most eclectic pieces by Rodin, The Thinker, was actually extracted from a much larger commission. This reproduction was scanned from bronze of The Thinker in The Met collection, which was cast about 1910 from an original 19th-century model by Auguste Rodin (French, 1840–1917). You can't help but contemplate the possibilities of this piece in your living space.
These hand-crafted vases are a delightful sculptural addition to your indoor or outdoor decor. Organic textures and shapes make this set of clay vases an ideal selection to contrast any design aesthetic.
Rediscover retail therapy.
Find these and over 5,000 curated goodies from the desks of our editors in the IDF Shop, where design, art, wellness, and the best of your favorite lifestyle brands come together for a unique shopping experience.