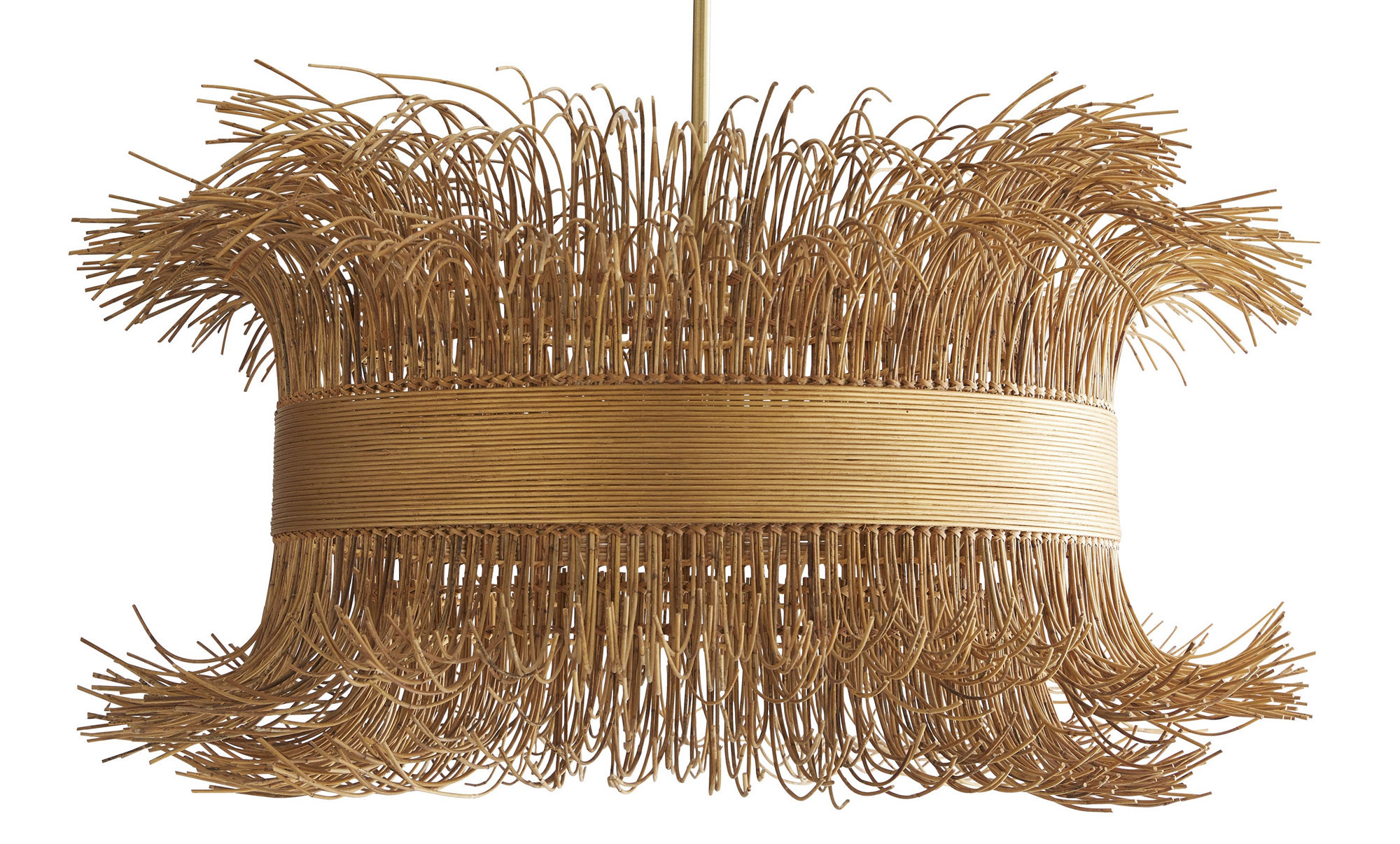 25 Nov

Editor Picks: Rich in Fiber

*IDF is reader-supported. When you buy through links on our site, we may earn an affiliate commission.


Many designers love to use a mix of clean lines and natural materials to create warm, engaging spaces. To accentuate your organic modern style, IDF has a few pieces they are enchanted with that use natural forms, materials, and neutral colors that will certainly love.



Old-world techniques meet modern design with this stunning dome pendant. The woven textures of the pendant contrast with a cool ombre finish and brass hardware for a tropical-inspired statement piece that is delightful to look at and enjoy.
If your aesthetic leans toward the bohemian and organic feel, this pendant is perfect for you.  Completely hand-strung in coconut beads, the design leaves you stunned with natural textures in a crochet-inspired woven pattern.
This endearing Nanny Rocker highlights the goal of some of Europe's most skilled and important architects and designers to revitalize iconic furniture. Combining experimental shapes with the sturdy materials of rattan and wicker, you will love the organic feel this piece will bring to your home.
The Coiled Stool will fit easily into any casual or formal environment. Influenced by the traditional basket-making techniques of the Philippines, hand-woven threads cover a rattan core to create a surprisingly comfortable tractor seat. The color palette complement this chic and clever piece.
We love the composition of this cabinet and so will you. The perfect storage solution for entryways and dining rooms, this tall cabinet features a wooden frame with a dramatic black finish and woven natural-tone doors for a texture-rich look.
Natural and black fibers combine in this statement-making mirror. With it's delicate textures and striking design you'll want to have this conversation-starter in high-traffic areas to maximize the impact — style above hallway console tables, over your fireplace, or on any bare wall!
We are fixated on this piece that give you a bohemian-chic vibe. This hand-woven pillow, features braided, knotted, and fringe textures that give a cozy, on-trend feel.
Modern spaces with a natural vibe, will be enriched with this barrel-shaped pendant that features undulating, hand-woven raffia. We love that it's both architectural and organic.
Rediscover retail therapy.
Find these and over 5,000 curated goodies from the desks of our editors in the IDF Shop, where design, art, wellness, and the best of your favorite lifestyle brands come together for a unique shopping experience.